A loved one's death is devastating. You deal with so many emotions as you try to process what has happened and what your future will look like without them in it. It is heartbreaking, and something that none of us want to face.
But when that family member's death was due to someone else's negligence and was preventable, that adds even more to the stress. A senseless death is agonizingly frustrating, causing severe emotional distress and often the family is entitle to compensation for the wrongful death.
After a wrongful death, there are many things to consider. There are medical bills that have to be paid, insurance companies that want to settle with you for amounts that are downright insulting, and investigators that keep looking to shift the blame for the negligent act away from the responsible party and onto the deceased person.
As a surviving spouse or child, you may be trying to figure out how to pay for the basic necessities like mortgage and monthly bills. A wrongful death will turn your life upside down and that is why you need an experienced wrongful death attorney to step up for you and help you get the compensation that you deserve.
What Happens if a Loved One Dies in an Accident in Texas?
When a person dies in an accident caused by the other party's negligence, there are legal consequences. The person at fault could face criminal charges as well as civil liability. However, this is not true for every accident, and a lack of criminal charges does not necessarily diminish the family's right to pursue civil action.
Texas law gives the victim's surviving family members the right to file a wrongful death lawsuit when an accident results in a fatality.
Common Types of Wrongful Death Claims
According to the Centers for Disease Control (CDC), the leading cause of death in the United States for people from 1 year old to 44 years old is unintentional injury. The top four types of fatal accident causes are:
Unintentional poisoning such as drug overdose
Unintentional traffic accident, car accident
Unintentional drowning
Unintentional fall accident (fall accidents are the most common cause of traumatic brain injury and one of the top four causes of serious injury in adults over 65)
Other common types of wrongful death claims include:
Pedestrian accidents
Boating accidents
Bicycle accidents
Workplace accidents and illnesses
Premise liability accidents
Construction Accidents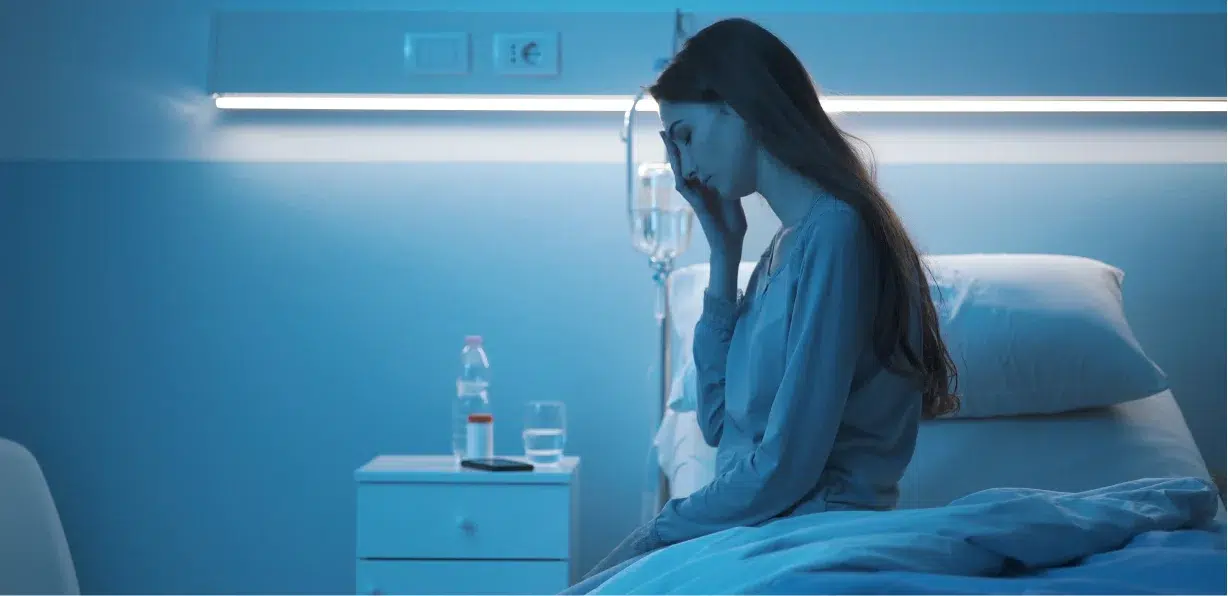 Most Common Causes of Fatal Motor Vehicle Accidents in Fort Worth, TX
Crashes between motor vehicles are the leading cause of traffic fatalities in the U.S. There are many different reasons that two or more vehicles will collide, but often they are due, at least in part, to the negligence of one or both drivers. Some of the more common causes of fatal car accidents include:
Driving under the influence of alcohol or drugs
Speeding
Distracted driving
Texting and driving
Reckless driving
Falling asleep at the wheel
Not wearing a seatbelt
What Type of Damages Will a Texas Wrongful Death Lawyer Seek?
A wrongful death claim is very complex. The damages that the family may be entitled to cover any losses or damages incurred by the deceased person that are directly related to the accident, but there are other damages that are directly related to the death itself.
An experienced wrongful death attorney knows the Texas court system and can help you recover damages for your loved one's unintentional fatality. They will seek the most compensation possible to ensure that all of your expenses are covered as well as other financial needs and get you a settlement that addresses your damages and loss.
The more common damages that your lawyer may seek include:
Medical expenses related to the accident that your loved one incurred prior to their death
Many times the person in an accident does not die right away. It may be hours or weeks after the accident before they pass. Often, during that time, the person is undergoing substantial medical care that results in substantial medical bills. In a wrongful death claim, those medical expenses are included as damages.
Expenses you have incurred due to your loved one's death
This can include funeral expenses, burial or cremation costs, and other nonmedical monetary damages related to your loved one's death.
The pain and suffering your loved one endured due to the accident before their death
Most injuries, especially serious ones cause a great deal of pain. When those injuries are severe enough to cause death, the pain and suffering is often even more intense. If your loved one lived for any time after the accident, you can seek damages for their pain and suffering.
Loss of your loved one's income
If your loved one was one of the wage earners – or the only wage earner – in the family, they were not able to earn from the time of the accident until their death. They also are not able to earn the future income they would have had they survived. This is also included in the damages.
Loss of help and services that your loved one provided to his or her family
If your loved one did not work, there are still valuable contributions that they made to your family. There are things they provided that will not need financial resources to cover, such as childcare, a caregiver for a family member, maintenance on vehicles, cooking for the family, home maintenance, and more. All of these things will need to still be done and in at least some cases it will require hiring someone to do them.
Loss of your loved one's companionship, support, and presence
The surviving spouse has lost the companionship of their life partner. A minor child who has lost a parent loses the guidance to help them grow and learn about the world. A person's death leaves a gaping hole in the family they leave behind and the mental anguish can be debilitating.
All of these are damages that can be claimed in a wrongful death case. And while no amount of money can replace a beloved family member, it can help with the financial loss that their death leaves.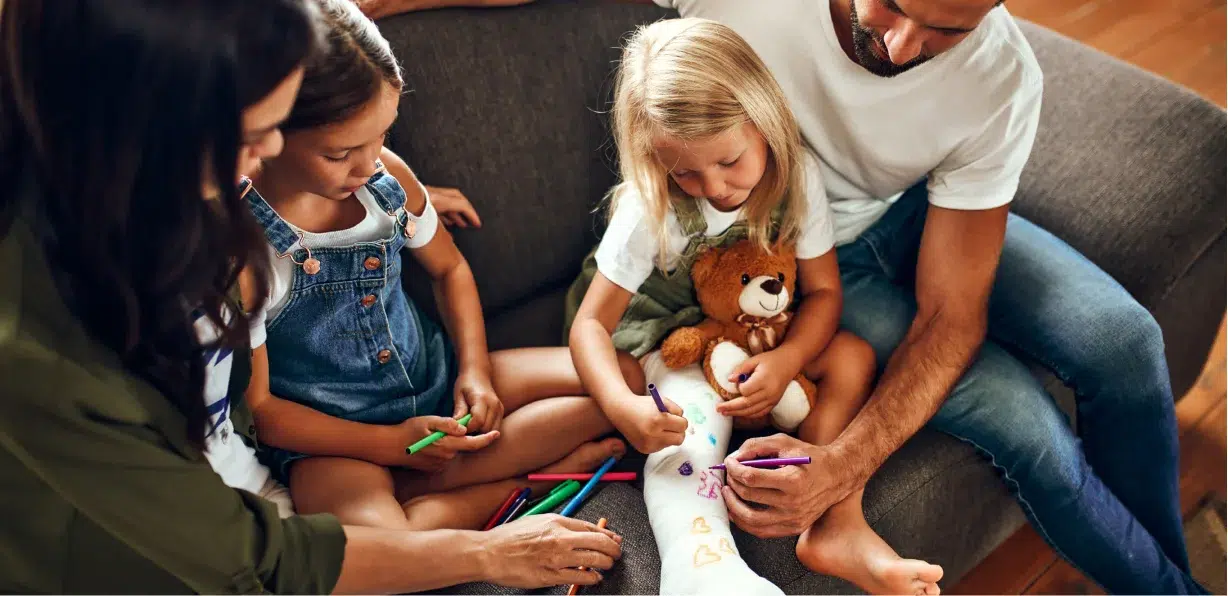 Not All Fort Worth Lawyers Are Equipped to Handle Wrongful Death Claims
Wrongful death claims are very complex. It takes experience and skill to successfully represent someone who is pursuing a wrongful death case. The attorney must be tenacious and aggressive with the other lawyers and insurance companies yet compassionate and supportive with their clients who are emotionally overwhelmed by the loss of their family member.
The claims process can be arduous, so it is important to find a law office with a strong legal team that is experienced in personal injury and wrongful death cases. When you choose AMS Law Group, you get not only a top law office in Fort Worth TX, but you also get experience, skill, compassion, and aggressiveness.
Our Texas wrongful death attorneys will work diligently for you as you seek compensation for your incredible loss. We offer a free consultation that allows us to review your case and discuss the next steps with you, allowing you to make an informed decision regarding the legal representation that you choose.
And when you choose us, we'll fight for you.
How Does Contributory Fault Affect Wrongful Death Cases in Texas?
Texas is a modified comparative negligence state, so contributory negligence is not relevant to wrongful death cases in the state. These two standards are used to determine negligence in a personal injury case, but they handle it in two very different ways:
Contributory Negligence – Any person or entity that contributes to an accident will not qualify for any compensation. Even the accident victims that are 5% at fault (and the other party is 95% at fault) will have no chance at seeking recovery for damages.
Comparative Negligence – If the accident victim was injured or incurred losses, Texas law allows for them to recover a portion of their damages depending on the percentage of fault they are determined to have in the accident. This means that a person who was found to be 15% at fault will be able to recover a corresponding amount based on that percentage.
How Long Do I Have to File a Wrongful Death Claim After a Fatal Fort Worth Accident?
If you are wondering how long you have to be able to sue for a wrongful death, the answer is usually two years from the date of the person's death. The statute of limitations is the deadline for taking legal action against the negligent party or the party accused of committing a wrongful act that resulted in your family member's death.
There are exceptions though, so you should talk to a personal injury attorney who specializes in wrongful death. They can review your case and tell you if it qualifies for any of the exceptions that could extend the statute of limitations.
When legal representation is involved in a wrongful death case right from the start, it usually makes them go more smoothly. This is mainly because the attorney is handling everything and the client doesn't have to worry about it.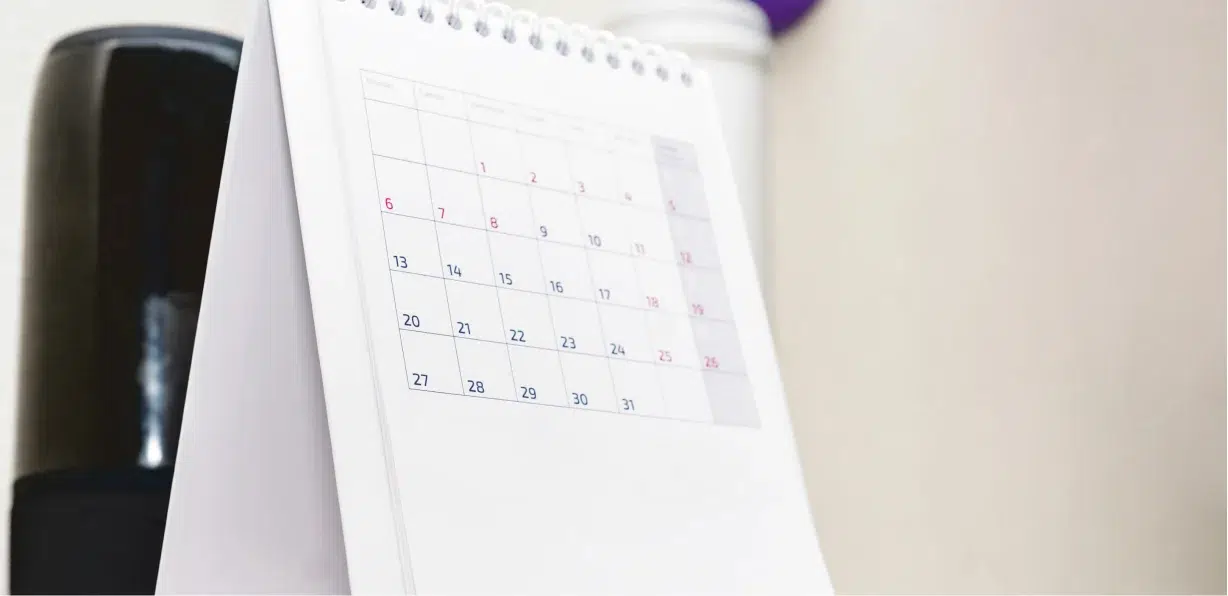 Who Can File a Wrongful Death Lawsuit in Fort Worth, TX?
Not everyone has the right to file a wrongful death claim in Texas. Typically, it's immediate family members like a spouse or child, but there are others who can file.
So, who is entitled to wrongful death compensation?
The deceased's spouse
Minor child
Adult child
Adopted child (as long as the adoption was finalized before the death)
Parents of the deceased
Executor of the deceased's estate
Personal representative of the deceased's estate
There can be more than one person filing and their cases can usually be separate. One lawsuit typically doesn't cover all involved family members.
While close family members are the only ones who have the right to file, other family can potentially recover damages in a claim that is filed by the executor or personal representative.
Why Do Surviving Family Members in Fort Worth Choose to Sue for Wrongful Death?
The choice to take action and sue for wrongful death in Fort Worth is not one to be taken lightly. The truth is though, a wrongful death victim leaves a huge hole in the family. Those closest to the person will feel the brunt of the loss in so many ways.
Rarely is a wrongful death lawsuit used as a weapon to make the at-fault party "pay" for their negligence or to exact vengeance against them. The truth is, family members sue because they have to try to navigate a new normal after their world was turned upside down. They have to make adjustments to daily routines and learn how to live without their loved one.
They have expenses as well. Funeral and burial costs alone can be financially crippling.
How are Wrongful Death Settlements Paid Out?
Texas has two ways for a wrongful death settlement to be paid. The method is dependent upon where the funds are coming from.
Insurance companies have the financial resources that allow them to pay in a lump sum, but individuals may not have that much money on hand so installment payments may be more appropriate.
Lump Sum Payments – The at-fault party or their insurance company pays the full amount of the settlement at one time. This allows you to pay off bills that may have accrued during the course of the case such as burial costs, funeral costs, legal fees, and medical expenses. Plus, when you get the settlement all at once you don't have to worry about future payment issues.
Structured Settlement – The at-fault party is allowed to make installment payments over a period of time, usually every month. However, other arrangements can be made for payments. But once the terms are set, it is extremely difficult to alter. As long as the payments are made regularly and one time, a structured settlement provides financial stability for the victim's family over the long term. However, these settlements often have set payments that are made for many years. There is always the risk of non-payment.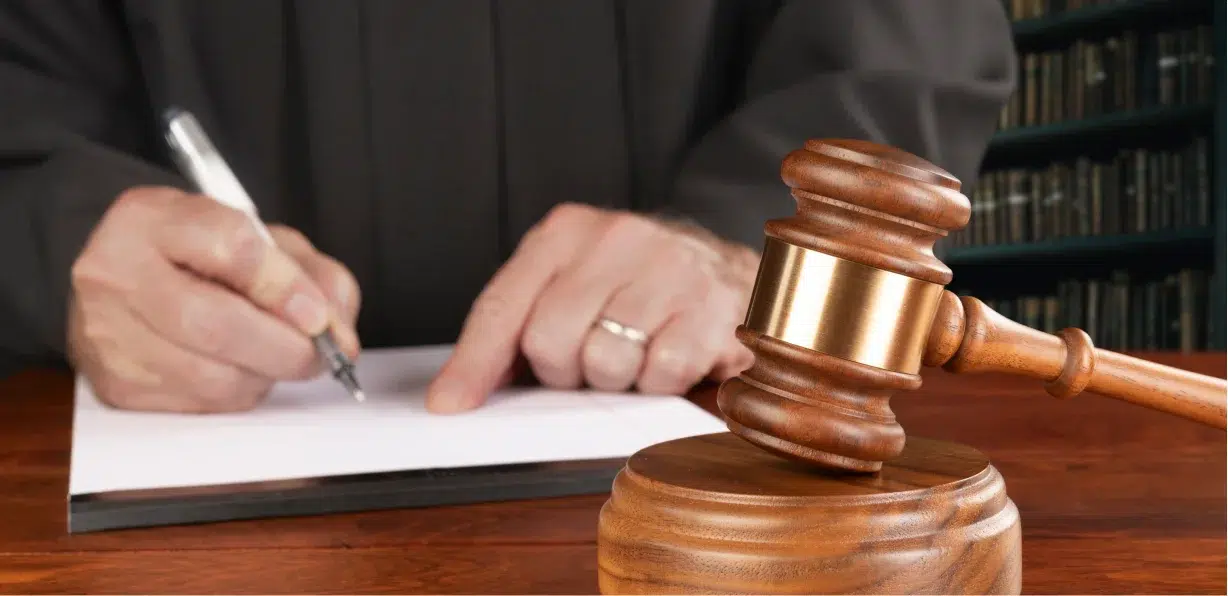 How Long Does it Take to Settle Wrongful Death Claims?
A wrongful death claim can take anywhere from a few months to five years. It depends on the details of the case. The average time it takes to settle is between one and four years.
As your attorney negotiates your settlement, it can seem like it is taking a long time, but this is a time to trust your lawyer. They have a good idea of what your claim is worth, and they will negotiate with the insurer and at-fault party to make sure you get what you deserve.
Once the settlement has been agreed upon by all parties, the funds will be disbursed fairly soon – usually about four to six weeks. This time frame is not the standard so the best thing you can do is talk to your attorney and see if they can give you a timeframe that is a little more precise.
How Our Fort Worth Personal Injury Lawyers Can Help After a Fatal Accident
Wrongful death actions are difficult and can be long as the parties sort out who is responsible for the victim's death. At AMS Law Group, we have some of the top personal injury lawyers in the state.
But it really comes down to our commitment to our clients. Yes, we have a stellar track record and many happy clients to back it up, but that comes from being dedicated to fighting for our clients and making sure that they have the best possible outcome for their case.
And we'll do the same for you.
We will work diligently to make sure that you get the compensation that you are due for your wrongful death action. We will treat you with respect, compassion, and professionalism. We care and we want to make sure that it shows.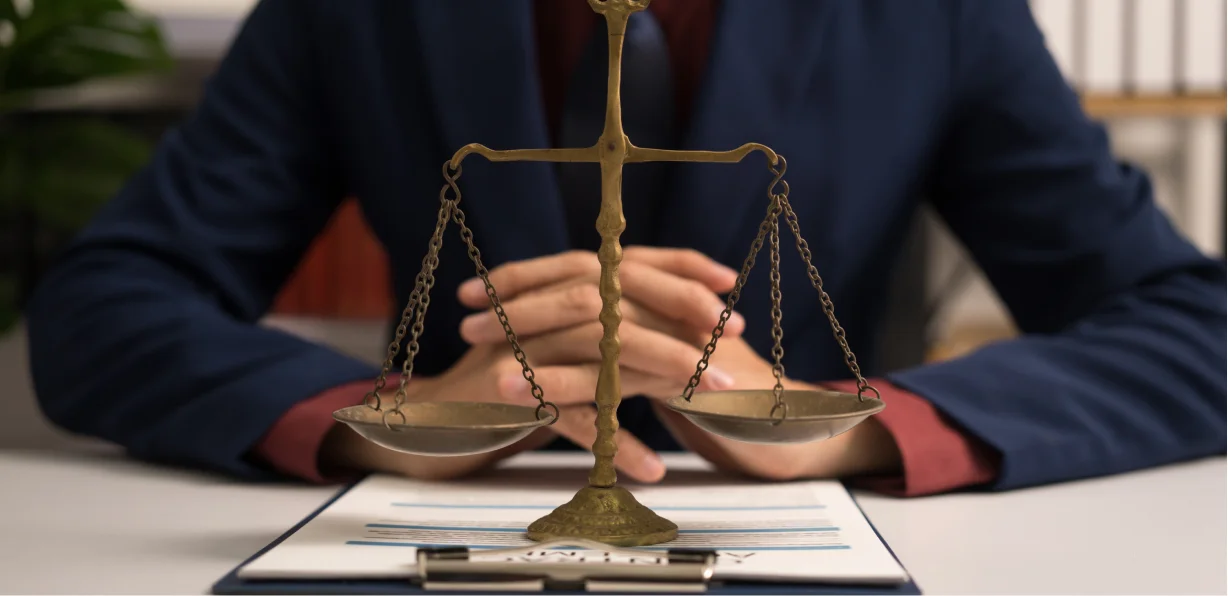 Find Top Fort Worth, TX Wrongful Death Lawyers Near You
AMS Law Group, serving Fort Worth and the surrounding area, would like to be your partner in your wrongful death claim. We will stand by you through every step of the process.
You will always know what is going on with your case because we will keep you apprised of changes and everything that goes on from negotiations to settlements.
Call today to schedule a free consultation with an experienced Fort Worth wrongful death lawyer. We'll discuss your case and talk about the next steps you will make as well as potential payments and settlements.
We will handle it all, so you don't have to. You have enough going on in your life. Let us lighten your load just a little. We can't bring your loved one back, but we can help to make your life a little bit easier during this difficult and trying time.
Call today.