Pedestrian accidents are very common in Texas. Dallas/Fort Worth, particularly downtown Dallas, has a walk score of 74 out of 100, meaning that it is very walkable. Many people are able to accomplish most errands on foot. It also means that there is a lot of pedestrian traffic in the area.
The Texas Department of Transportation reports that in 2022 there were 5,751 crashes that involved pedestrians and 2,347 that involved pedalcyclists. Of those numbers, there were 92 fatal pedalcyclist accidents and 825 fatal pedestrian accidents.
If you are injured in a pedestrian accident, there is a great likelihood that you sustained serious injuries. The good news is that most pedestrians who have been in an accident are able to recover damages as long as they can prove that they were not responsible, but that someone else was at fault.
And that can be the tricky part.
A pedestrian accident attorney can help you get the compensation that you deserve. At AMS Law Group, we have the experience, skills, and talent to effectively represent you and help you recover damages from your accident.
Do pedestrians always have the right of way in Texas?
Pedestrians do not always have the right of way, but in many cases, they do. Here's what Texas law says about where pedestrian DO have the right of way:
When pedestrians are crossing in a crosswalk (painted or unmarked) that does not have operating traffic signals, drivers are required to yield – even if the driver has a light allowing them to make a right or left turn.
When drivers are pulling into or out of an alley or driveway, they must yield to pedestrians.
If a driver is stopped for a pedestrian who is crossing the street, other drivers are not permitted to pass the stopped vehicle.
When do pedestrians not have the right of way?
There are times when a pedestrian does not have the right of way. If they do either of these things and there is an accident, even if they are injured, they will be found at fault, at least to some degree.
When crossing away from a crosswalk, pedestrians are required to yield to vehicles.
Pedestrians are required to follow traffic controls, just like vehicles do, meaning that they must obey traffic signals and signage when they cross the street.
Jaywalking can negate your pedestrian injury claim if you are hit by a car. That means you cannot collect compensation for your injuries. It is always safest to cross at a crosswalk anyway. Different counties and cities have different ordinances, and some may present more restrictions for pedestrians. It is a good idea to review those ordinances or talk to a personal injury lawyer.
Under Texas law (Texas Transportation Code Title 7 Sec. 553.006), pedestrians are also not allowed to walk on or along a roadway if there is a sidewalk adjacent to the street and the pedestrian can access it. If there is no sidewalk and the pedestrian walks on or along a roadway, they must either walk on the left side of the road or facing oncoming traffic on the shoulder of the highway.
What Causes Most Pedestrian Accidents in Fort Worth, Texas?
There are many factors that can lead to a pedestrian accident. Some of the most common include:
Distracted driving
Driver or pedestrian on their cell phone
Driving under the influence of drugs or alcohol
Inattentive pedestrian
Speeding
Playing, lying, or standing in a roadway
Drowsy driving
Pedestrian failing to yield the right of way to drivers
Inattentive driver
Physical impairments
Drivers failing to yield the right of way to pedestrian
Poor visibility
Failure to obey traffic signals, such as running a red light.
Improperly crossing an intersection or roadway
Running in the road
Pedestrian walking on a road or highway that prohibits pedestrians
Working in a roadway
Motor vehicle accidents and car crashes involving pedestrians can lead to serious injuries. If the driver was at fault, you may be entitled to compensation by filing a claim. Talking to a personal injury lawyer can put you on the right path to recovering your damages.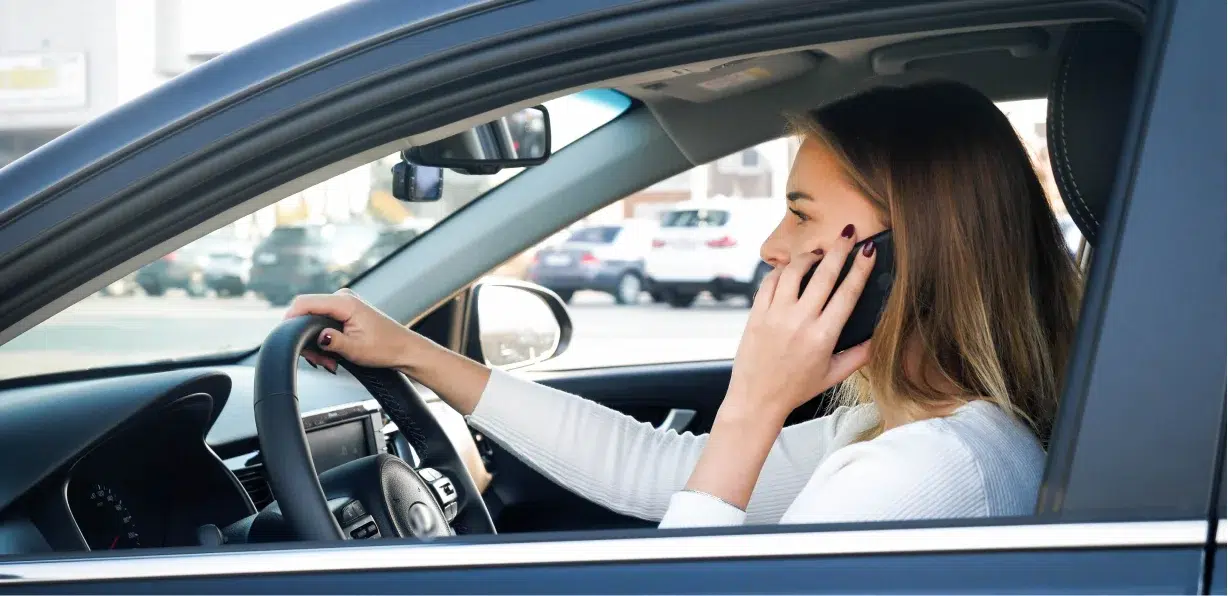 Can a pedestrian be legally at fault for causing a crash in Texas?
The short answer is yes, a pedestrian can be legally at fault for causing a wreck, even if they were injured. Failure to obey the traffic laws or not paying attention can cause serious pedestrian accidents.
Some ways that the pedestrian can be at fault for pedestrian injuries include:
They were not paying attention to what was around them
They used the crosswalk improperly
They were jaywalking
They were walking in an area that prohibits pedestrians
They failed to yield to the right of way of the driver
If the pedestrian was injured but found to be at fault, they cannot recover damages. This means they could be stuck paying the costs associated with the injury, such as medical bills, hospital bills, lost wages, and other costs.
Fort Worth Pedestrian Accident Lawyer
A Fort Worth pedestrian accident can leave you with serious injuries and mounting medical bills. If it was through no fault of your own, you can file a negligence claim and open a personal injury case to recover your damages.
At AMS Legal Group, we help accident victims get back to their lives. Call today to schedule your free consultation. We will review your case by looking at all the documentation, and we will advise you on next steps.
Our personal injury legal team has the experience and knowledge to handle your case. You will get compassionate, professional, personal care and attention as we work to get you the best possible settlement.
Many people who get hurt don't act right away to get legal representation, and it negatively impacts their case. Sometimes they wait until after the statute of limitations and then can't file at all. Don't make that mistake! Call us right away.
How AMS Law Group Injury Lawyers Can Help After a Pedestrian Accident in Fort Worth
When you hire us, we will get right to work, reviewing any police reports, looking at the information that you have, and any documentation that the insurance company has given you. We'll also interview the people involved and conduct our own investigation. We'll talk to you about what happened and make sure that the accident report and documentation lines up with your account of the accident.
After your free case review, you should have a better idea of your legal options. If the person who struck you did not exercise due care, then they may be ruled negligent and will have to compensate you for the damage that their negligence caused.
As the victim of the accident, you may be entitled to other compensation like pain and suffering and even punitive damages. We can help you get the money that you deserve.
All you have to do is pick up the phone and call to get started.
Pedestrian Injury Cases May be Harder to Win than You Think
To you, your pedestrian accident case is ironclad. You figure that no one can refute it, and there's no way you can lose.
Unfortunately, it isn't that simple.
Pedestrian injury accidents can be much more difficult to prove the driver was at fault than other types of accidents that prompt a personal injury claim. The reason is many of the details that are vital to the case are somewhat ambiguous or left to interpretation. Further, certain key elements may be difficult to prove.
If the driver should have seen you but didn't, that could put them at fault – unless the reason they did not see you was because of something that you did. If you did not cross at the crosswalk or cross in a responsible, safe manner, then you could be at fault. If the driver was distracted, or impaired, that usually puts them at fault.
Some of those things can be proven, such as driving under the influence. But unless there was a camera at a nearby business or a traffic cam, many of the others are tough to prove.
For instance, you may have been walking in the crosswalk, but when the car hit you, it knocked you out of the crosswalk. That happens very frequently in accidents, so it can be difficult to prove that you were indeed in the crosswalk when you were hit.
If you have been injured in a car or truck accident as a pedestrian, you could have a lawsuit, but you'll need legal representation that you can trust. You need an aggressive attorney who will fight for you and protect your rights. You need the skilled, knowledgeable, experienced lawyers at AMS Law Group.
How Do I Prove Negligence After a Pedestrian Accident in Texas?
Each case is different. The particulars of your case will dictate how you prove that the person in the vehicle that struck you was negligent.
In Texas, there are four elements that must be proven in order to prove negligence:
Duty – The person driving the vehicle had a duty of care to operate the vehicle in a safe manner
Breach – The person driving the vehicle did not act with reasonable care, thus failed to carry out that duty
Causation – The accident and injuries stemming from the accident are because the driver breached their duty
Damages – The pedestrian suffered loss and damages due to their injuries
There are many different types of evidence that your attorney may gather and use to prove the other driver was at fault. This can include:
Information about the accident from police accident reports on the collision
Photos taken of the crash scene as well as the surrounding area
Photos of the vehicle wreckage
Photos of the accident injuries that are visible
Video from traffic cameras, business cameras, witnesses' video, and dash cam
Medical records that show the type and extent of your injuries
Eyewitness testimonies who saw the accident
Expert testimonies such as crash reconstructionist
The vehicle maintenance records for the vehicle that hit you
Records for the cell phone usage and GPS for the other driver
There are other types of evidence that may also be gathered, depending on the particulars of the crash. Your attorney will ask you for certain documentation, such as your own written account of what happened.
What is My Fort Worth Pedestrian Accident Case Worth?
Every accident is different, and there are a number of elements that can drive a settlement amount up or down. If you have been injured in a Fort Worth pedestrian accident, you are probably concerned about getting your bills paid and getting your life back on track. Wanting to know how much your settlement will be is a common and reasonable question. However, it's a pretty tough question to answer.
The only way you are going to know for sure how much you will get in your settlement is to file your lawsuit, go to court, and receive the verdict for your damages – of course, if the case is appealed, even that is not a reliable way to know.
There is no single formula that allows you, your attorney, or anyone else involved to know for sure what your settlement will be until you get it. Of course, a major car accident, with substantial injuries like broken bones, a traumatic brain injury, or a catastrophic injury that can lead to very high medical expenses will likely garner more than an accident that is not as serious.
At your case evaluation, your personal injury attorney will likely be able to give you a ballpark amount of how much you may get.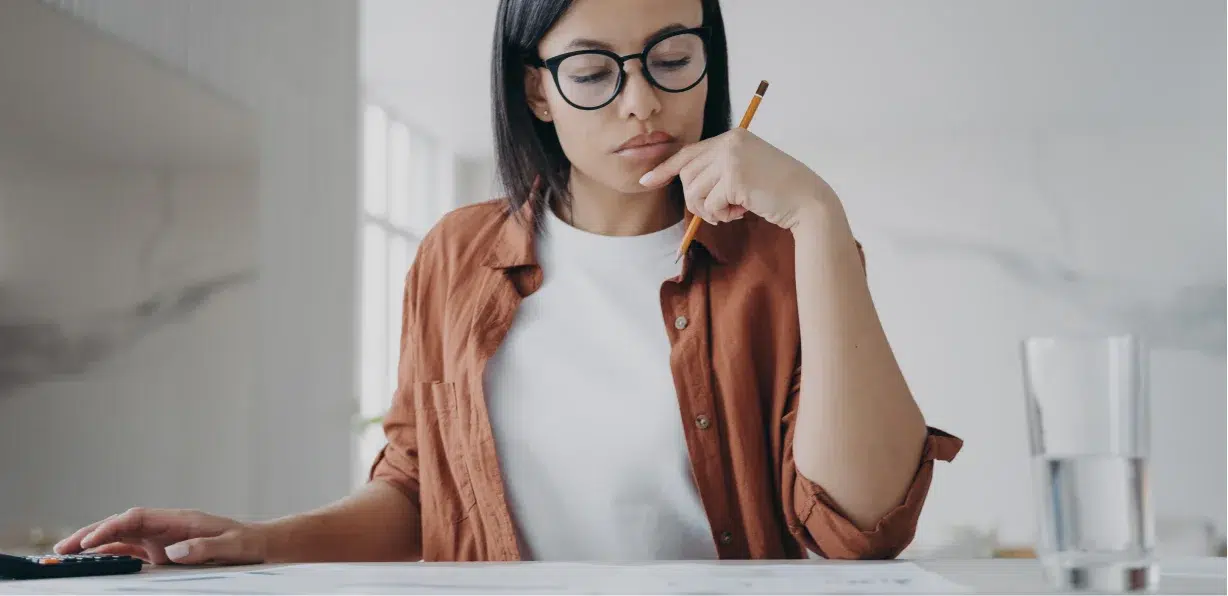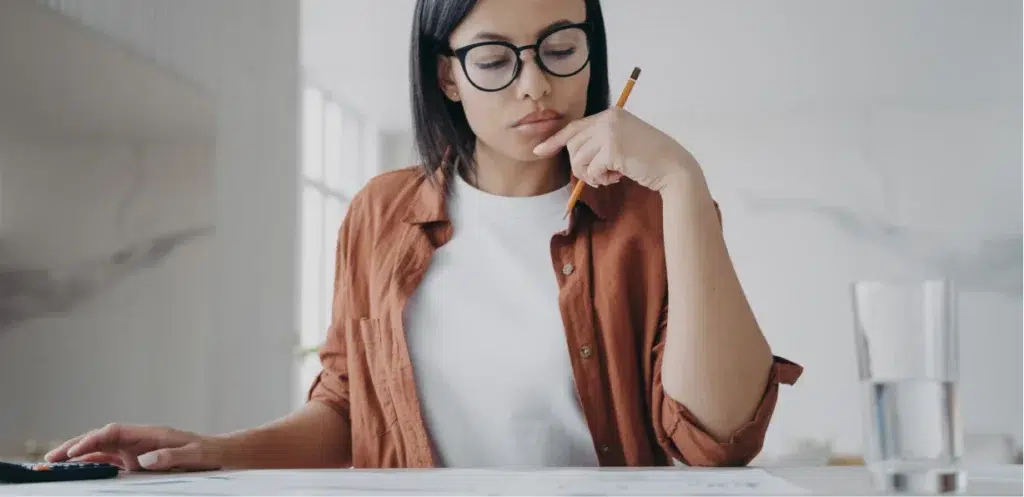 What Types of Damages Are Available to Pedestrian Accident Victims?
In a personal injury case, the victim may be entitled to the recovery of certain damages. This is typically in the form of a monetary settlement. There are three types of damages that the injured pedestrian may be awarded:
Economic Damages – These are the monetary damages incurred by the victim. They can include lost wages, property damage, and medical expenses.
Non-Economic Damages – These are the non-monetary damages incurred by the victim. They can include emotional distress, mental anguish, loss of enjoyment of life, and pain and suffering.
Punitive Damages – These damages are awarded when the jury finds that the at-fault party had malicious intent.
The specific types of damages that are awarded in any given case are dependent upon the specific details of the case. Some of the common types of damages that are awarded include:
Medical expenses (current and future)
Emotional trauma like PTSD
Lost wages from not being able to work while they are recovering from their injuries
Physical therapy
Mental health therapy
Loss of future wages if the injury causes permanent or long-term disability
Loss of enjoyment of life
Property damage
Pain and suffering
Wrongful death – when an injured victim succumbs to their injuries caused by the accident, the person's family members, loved ones, or executor of their estate may be awarded damages
There are other damages that may not be included here, but your attorney will pursue them for you. There are any number of losses that you may incur, according to the case.
How long do I have to file a lawsuit in a pedestrian accident in Texas?
Texas law has a two-year statute of limitation for personal injury cases. This means that typically, you have to file your personal injury lawsuit within two years of the date you were injured.
Some people try to wait until they "get their life back together," only to find that they waited too long and are no longer able to file suit. This means that they lost out on compensation for medical bills, pain, and suffering, lost wages, and more.
That is a bitter pill to swallow, but the law very generously gives you 24 months. Even knowing that you have such a long time to get your case started, it is still highly recommended that you begin the proceedings as soon as possible. Don't wait to see what happens; just take the plunge and get your case set in motion.
At AMS, we understand that moving forward with a personal injury case can be overwhelming. There's a lot to process on top of healing from your injury. Well, we say you should take that time to heal. We'll take care of your case. We will do the filing, the negotiation, talk to the insurance company, everything. That way, you can sit back, relax, and feel better fast.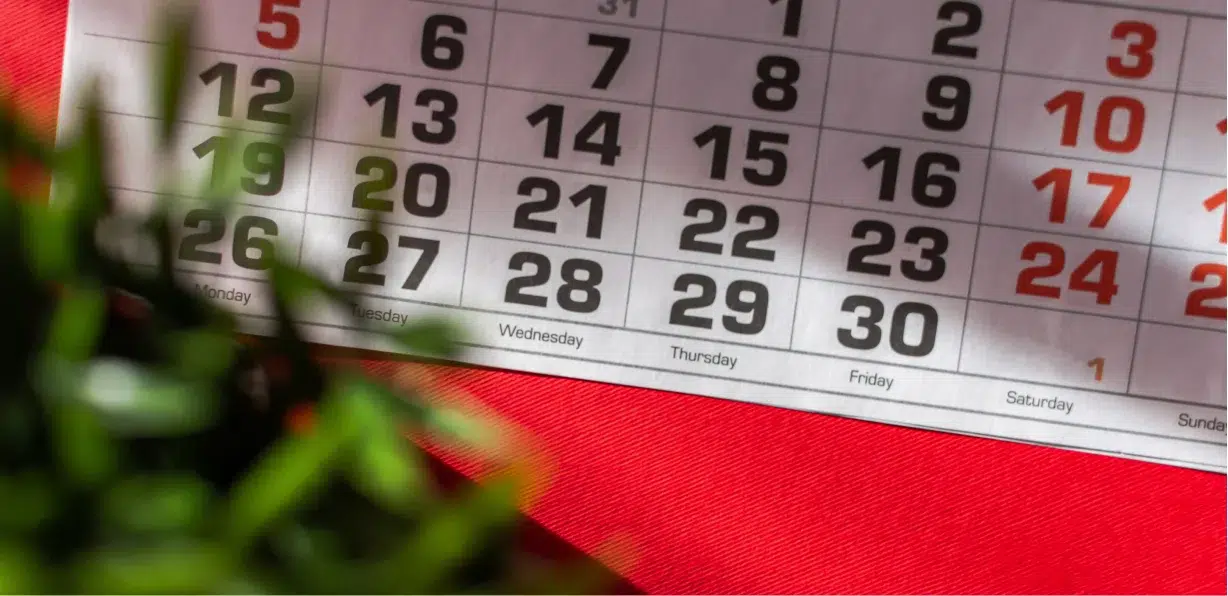 We'll Fight to Recover Compensation for All of Your Pedestrian Accident Injuries
Recovery is often a long, hard process. Pedestrian injuries can be very serious, with a recovery period that can be weeks or months. You have enough to worry about. Let us take on part of your load.
The attorneys at AMS will treat you like family. We will represent you throughout your case, from start to finish. We'll be by your side every step of the way and available 24/7 all year round. If you need us, we are there.
Call today for your free consultation, and you will see for yourself the care, compassion, and professionalism we will pour into your case. You deserve to be compensated for your injuries. Let us help. We're in your corner.