If you've been in an auto accident in the Dallas, TX, area, you might not be sure what you need to do, whom to call, or your rights and options. Fortunately, there are Dallas car accident attorneys who can help you move through the legal process.
That can make it easier to get the compensation you deserve and determine what's fair and just for your injuries. The kind of medical treatment you need after a car accident matters, and so do the details of how the accident occurred.
You don't have to just assume you can't get compensation for the negligence of another person when you can work with a trusted car accident lawyer to provide you with information, legal help, and support for the future. You deserve to be treated fairly, and if a car accident has changed your life through the negligence of someone else, you want to work with an attorney who can help.
As you look for car accident lawyers to take your case, remember that all auto accidents are different. Yours might have some similarities to other accidents, but it's still unique. Looking for an attorney who's been successful with similar cases, though, is a good way to have the best chance at a good outcome.
Being in an accident can be frightening, and, depending on your injuries, it can also be very painful. You may miss time at work or not be able to help your family around the house. Maybe you aren't able to engage in the hobbies you love any longer due to ongoing pain or problems.
Don't give up or just plan to live with the issues you're facing. Working with an attorney is the right choice to make sure you're getting fair and just compensation for injuries caused by another party. Then you can have not only financial and legal help and support but peace of mind as well.
What to Do After a Car Accident in Dallas
Understanding what you need to do after a Dallas, TX car accident is important. If you or one of your passengers is seriously injured, you need to be sure to seek immediate medical treatment. That's the most important thing you could do after an accident because it could literally be life or death.
In addition to proper medical care, though, you also want to make sure you're documenting everything that happens. If possible, you or someone you trust should take plenty of pictures of the accident and the vehicles from all angles.
If you can get a video of the accident from every angle, that's also very important. The more documentation you have of the weather and road conditions, vehicle placement, and other details, the more easily you can work with an attorney to make your case.
Exchange information with the other party or parties to the accident and get a police report. Then you can set up a free consultation to talk about your case. Most attorneys who help with car accidents will provide consultations for free to help you determine if you have a case against another party.
When you choose a lawyer, talk to them about the details of your injury accident and provide all the information and documentation you have to help them understand the situation. Whether it was a truck accident, motorcycle accident, or car accident, you need to be sure you're taking charge of the situation and collecting important specifics to provide to your attorney.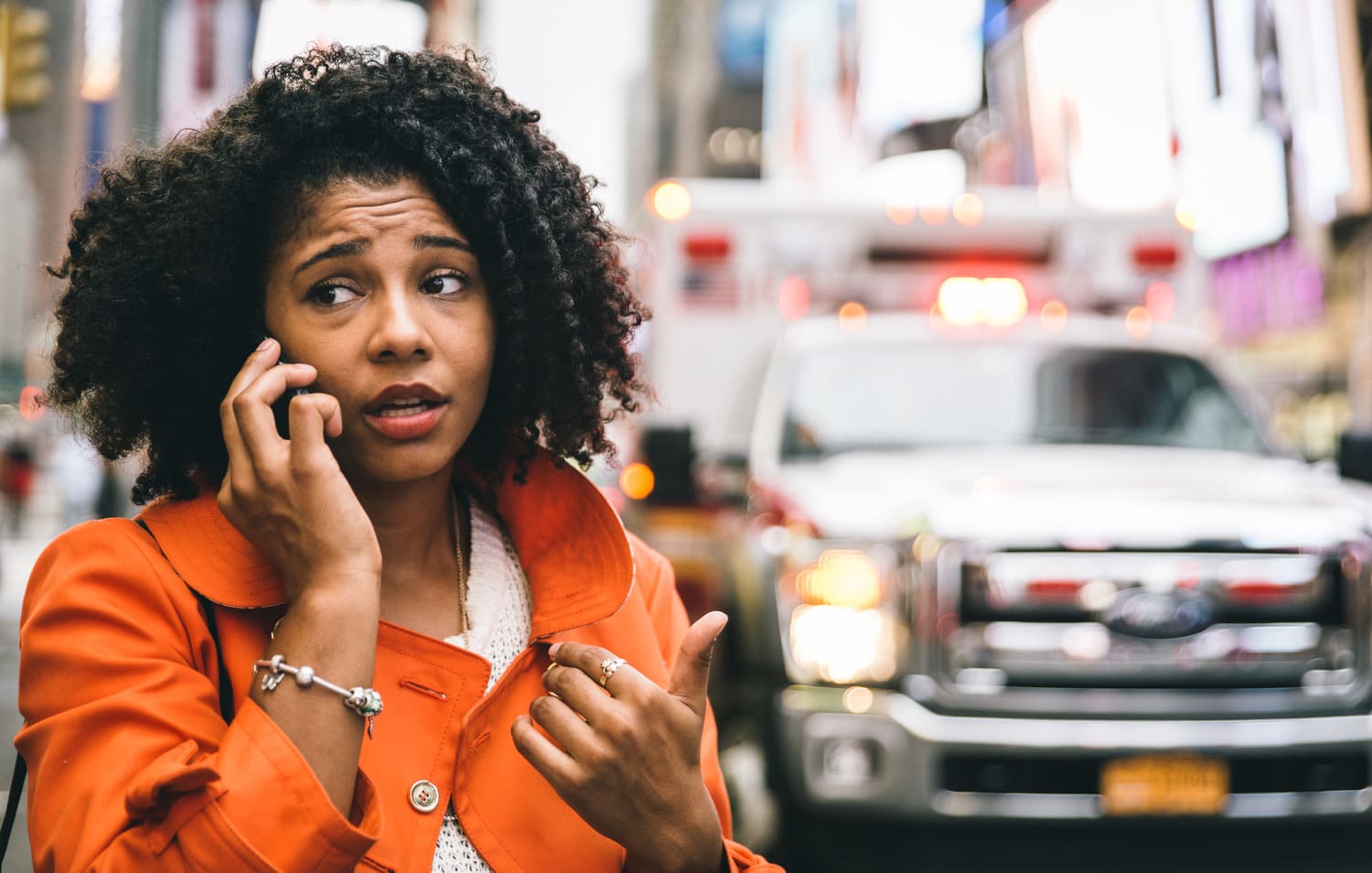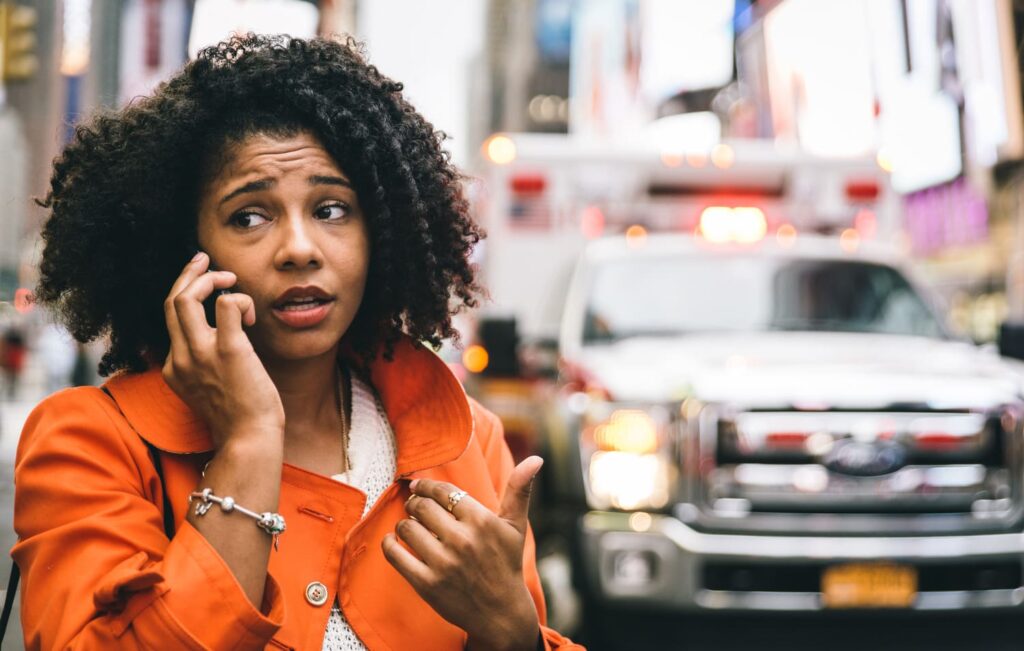 Why You Need a Car Accident Lawyer
Any time you've been involved in a significant motor vehicle accident, you should reach out to an attorney for advice and a free consultation. Dallas, TX car accident lawyers are committed to helping you, and they understand the seriousness of vehicle accidents.
As you talk to your car accident lawyer, you can get more information about the value of your case, including property damage, medical bills, and emotional distress. The other party's insurance company will likely try to blame the accident on you or on other factors. If they do say that the other party is at fault, they may offer you a nominal settlement to close the case quickly for a small amount of compensation.
Don't sign anything from the insurance company or agree to any settlement until you talk to your car accident lawyers for advice. You could end up getting only a fraction of what you deserve, and that's not fair to you or your financial future.
Ongoing medical expenses from your injury, for example, could easily add up to more than the offered settlement. Plus, you need to consider the time you missed from work and other areas of life that you may have missed out on due to your injury.
By working with an experienced personal injury lawyer, you can make your case against the other party for distracted driving or other issues. But if you don't work with a law firm, you'll be battling insurance adjusters alone. That may not end well, and you won't get all the compensation you should.
Instead, work with a trusted accident attorney who can explore all the details of the crash, learn about the other driver, and work with the other party's insurance company to find a settlement amount that's truly fair to you. There's no reason for you to settle for less than you deserve when you have a good attorney on your side.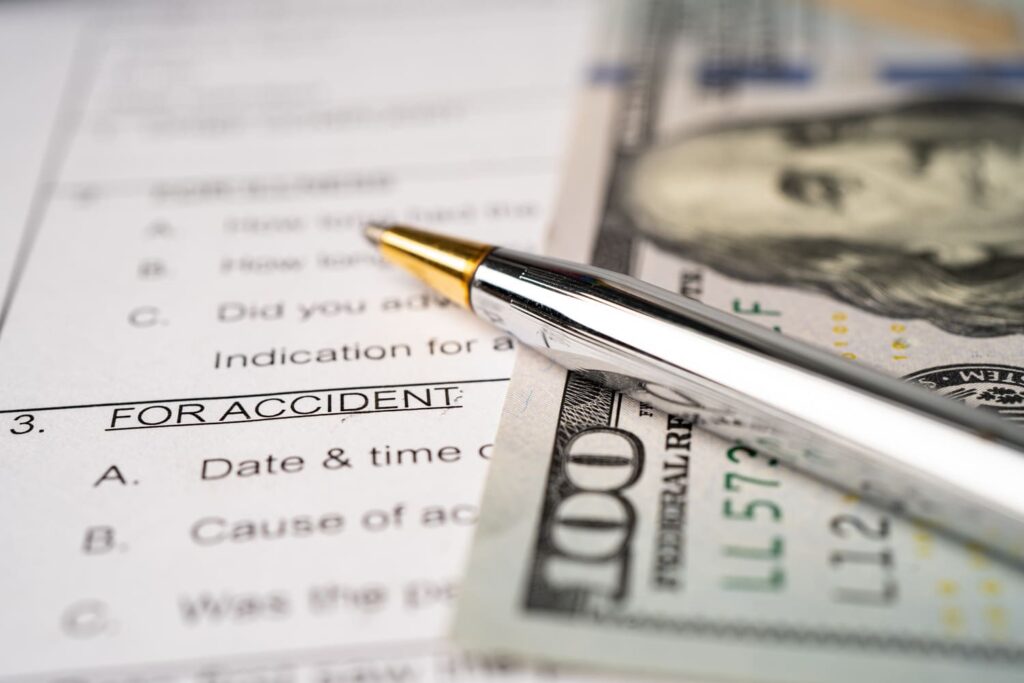 How to Choose the Right Dallas, TX Car Accident Attorney for Your Case
Finding an attorney who handles car accidents isn't difficult, but you don't want to just pick one at random. Instead, you need to choose the right attorney to help you get proper compensation. If you don't choose wisely, you could end up with a less successful case, and that could mean not getting as much as you deserve.
Make sure any attorney you choose is taking everything into account, including lost wages, time away from hobbies, medical expenses, any problems with caring for your family, and any ongoing medical care needs. Some motor vehicle accidents can have lingering effects on your health or physical abilities.
You need an attorney who understands how to work with the insurance company on an injury claim and who isn't afraid to aggressively fight for your rights. In short, you want someone who will defend you properly and who has your best interests in mind.
Being in a Dallas car accident can be stressful enough without having to battle insurance companies on your own. Many victims don't get the compensation they deserve because they don't choose a trusted accident attorney they can really rely on.
Look for an attorney who's experienced with auto accidents in the Dallas area and who has already handled plenty of cases. By seeking out an attorney with the education and experience you need, you'll have a better chance of a good outcome.
You also want a car accident attorney you can get along with, too, because you may be working with them for weeks or even months. If you have a serious clash of personalities, it won't be easy for you to move through the legal process. Working closely with your attorney for the best case outcome matters.
Common Causes of Car Accidents in Texas
There are a lot of reasons for Texas car accidents, including people who aren't paying attention or who are driving drunk. Sometimes, a person might have a medical event behind the wheel, or their car might have a mechanical problem.
Speeding and driving recklessly are other common reasons for motor vehicle accidents, and working with a car accident attorney is the right choice to help you recover compensation from the other party and their insurance company.
No matter the reason for the accident, your medical bills still have to be paid. A car crash can definitely change lives, and it's important that you make an injury claim if you were harmed by the negligence of another driver.
Accident victims should always get a police report for their case because that will help provide information about distracted driving or other behaviors to the law firm they're working with. You don't want to assume that another party will handle the report and other details surrounding your accident. Be proactive so you have the information your attorney needs.
A truck accident, for example, can be extremely severe simply because of the size of a truck versus a much smaller car. Drunk driving crashes are also often particularly bad because someone driving drunk is often speeding and engaging in other dangerous behaviors at the same time.
Whether your car accident was caused by a common or uncommon reason, though, the goal is to make sure you're getting the proper compensation for any injuries you sustained. Whether that's an acute problem that will heal in time or something that creates lasting damage, an attorney can help you recover.
How to Prove Fault in a Dallas Auto Accident Case
Dallas car accident lawyers can help you recover fair and just compensation for a car accident injury. But car accident victims and their attorneys also have to prove fault in the accident. Doing that is very important because it's the way that you can recover financially from an accident that was caused by another party that harmed you.
Working with a car accident lawyer is the best way to prove fault to your insurance company and the insurance company for the other party. Take all the information you have about the accident to your car accident lawyers and let them look through all the evidence.
The evidence can include the police report you were given, along with all the pictures and video of your Dallas car accident. The more information you can show to your attorney, the stronger your case may be. Your attorney will also talk with your health insurance company, witnesses to the accident, and others with knowledge of the situation.
Under Texas law, you need to show that your serious injuries were caused by the negligence of another party, whether that's from drunk driving, being distracted, or any behavior that the other driver was exhibiting when the accident happened.
If you can't prove that the other party was at fault in the accident, you may not be able to seek compensation for your injuries. That's why documents like the report and any pictures, videos, and witness statements are so important to make your case stronger.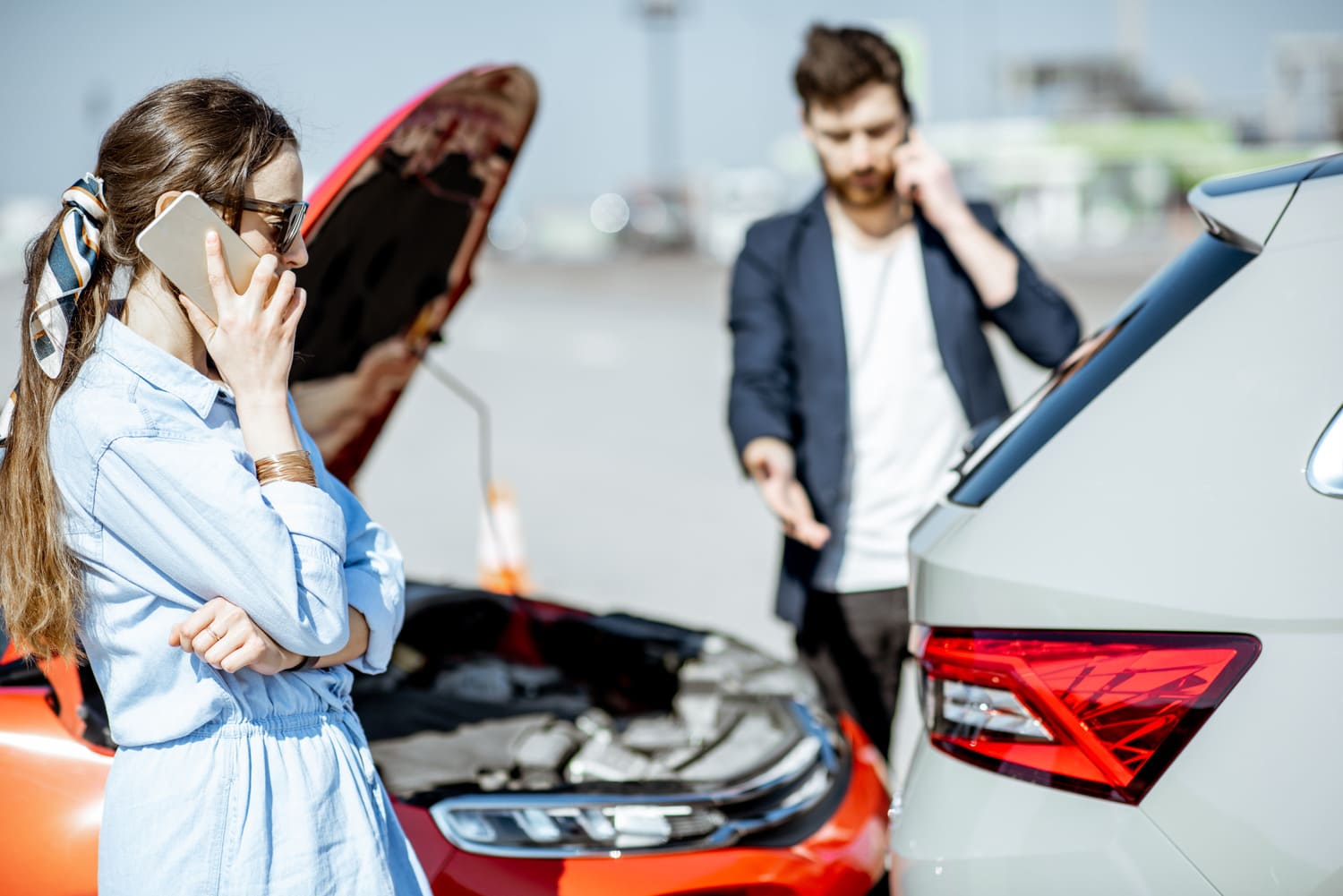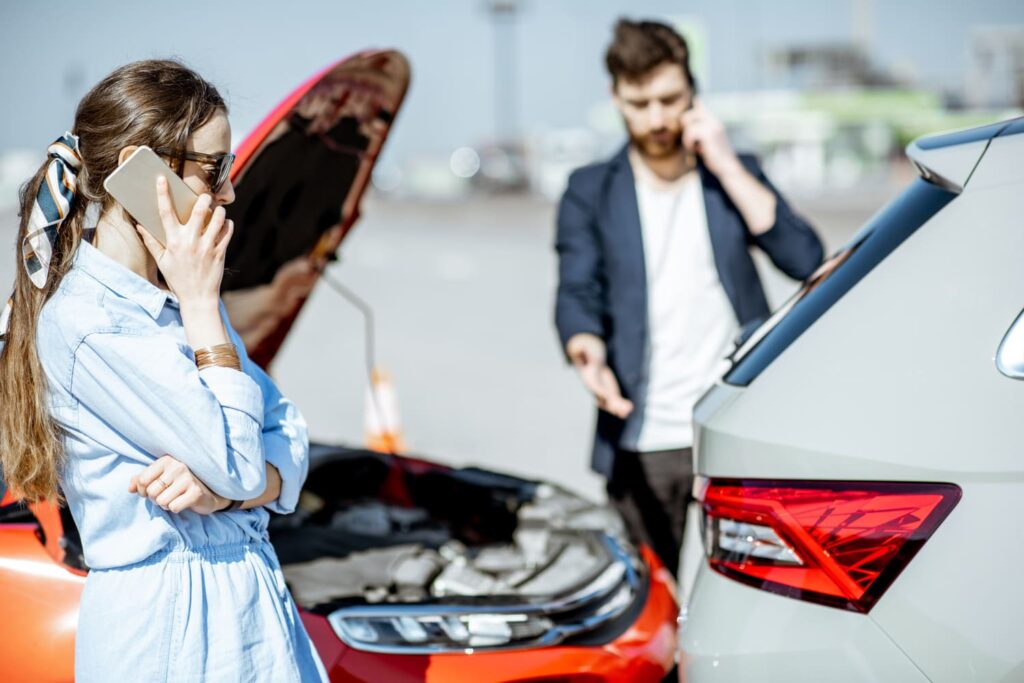 Understanding Texas Car Accident Laws
Car accidents happen in every state, but if you're in Texas, you need to be clear on the laws in that state. Most people don't have all the details about the laws where they live, which is why working with Dallas car accident attorneys is so important.
Because these attorneys are familiar with car accident cases, they have a clear understanding of the law. They know what to search for and where to look, and they're used to citing specific laws and rules that affect the majority of the cases they see every year.
As you work with a car accident attorney, you'll likely develop a better understanding of the laws throughout Texas, but at the end of the day, you just need to feel confident that your car accident lawyers understand the laws and how to apply them to your case for the best possible outcome.
Car accident claims are personal injury claims, but car accident law is a specific area of personal injury. That's why working with the right attorney is so vitally important. When you seek medical treatment for injuries sustained in a car accident, make sure you give your attorney permission to see your records.
That can help them make a strong case under Texas law and show that the other party's distracted driving or other reckless behavior caused the severe injuries you sustained. Even if your car insurance has good personal injury protection limits, the cost of treatment for your injuries is likely higher than the coverage you have.
How to Avoid Common Mistakes After a Dallas Car Accident
One of the problems car accident attorneys can have in trying to get you the best settlement after your car wreck is a lack of information or support for your case. If you were injured but didn't seek treatment, for example, it can be harder to prove the level of harm you experienced.
You also want to make sure you're keeping track of lost wages, including any overtime, lost promotions, or other missed opportunities due to your injuries. Your car accident lawyer needs all the details about the damage done in your car crash, and that's a lot more than just the pictures of the incident.
The more details you can provide about the accident scene, the better. You want to be able to show your attorney that the other party was clearly in the wrong, and it's easier for you to do that when you have witnesses and pictures as well as video from the scene of the accident.
A Dallas car accident can leave you feeling rattled and frightened, but you don't want to miss out on proper compensation because you didn't get the needed information at the time. A report, pictures, and the other party's information is the minimum needed to start building a case, but you also want to offer medical records and anything else that will help.
Your attorney can guide you through getting additional information so you have the strongest case possible for your car accident. Sometimes, it's just not possible to get some of the details that could help you make your case.
If you're severely injured, for example, it's not reasonable to expect you to take video and pictures of the scene. You may not even be able to call the police or get a copy of the report at that time. Do what you can with what you have, and your attorney will help you with the rest.
Types of Compensation Available in Your Dallas Car Accident Case
After an auto accident, you want to talk to a Dallas car accident lawyer to get the compensation you deserve. That compensation will depend on the severity and type of your injuries, along with other factors surrounding your accident.
Most attorneys will help you request compensation for medical treatment, but a quality car accident attorney will look for other areas in which you may have been harmed due to the accident as well. You may need ongoing medical care, for example, and that should also be compensated for, so you don't have to pay for it out of pocket later.
Any wages lost or financial damage incurred due to an inability to continue to do your job in the future should also be part of the compensation package car accident lawyers ask for in your insurance claim.
Experiencing serious injury is a life-changing event. Car wrecks can forever damage the future for personal injury victims because a serious accident can mean the end of a specific career, hobby, or other parts of life.
When you work with injury lawyers, you can choose a trusted accident attorney who will seek all the types of compensation available to you. Along with medical care and lost wages, you may be able to claim mental health damage, pain and suffering, loss of enjoyment, and more.
Dealing With Insurance Companies After a Texas Car Accident
Any time you've been in an auto accident, you should prepare to deal with insurance companies. Fortunately, you can let your attorney handle a lot of the details. That's especially true if you're recovering from a car wreck and dealing with significant medical issues that came with your car accident.
You might be battling for lost wages with the insurance company, or the insurance company may try to deny your overall insurance claim and say that their driver was not at fault. If you have a good attorney working with you, though, you can feel confident that car accident law is on your side.
You don't have to let a Dallas car accident ruin your financial life. Even with good health insurance, a significant personal injury claim can really become costly. The at-fault party is the one who should pay, of course, and that's typically done through their insurance company.
The Texas Department of Insurance can also get involved if the insurance claims process is being abused or mismanaged in some way. Because there are so many car crashes in Texas every year, you want to have good personal injury protection coverage and work with an attorney you can rely on.
While insurance adjusters may be polite to you and offer you a settlement through the other party's insurance company, they're not your friends. They want to settle the claim for as little as possible and ensure that you don't have any right to pursue the case in the future.
Before signing anything, talk with an accident attorney about your options. If the other driver is at fault and has valid insurance, you can let your attorney deal with the insurance company moving forward so you don't have to. That can reduce your stress, and it may give you the opportunity for more significant compensation.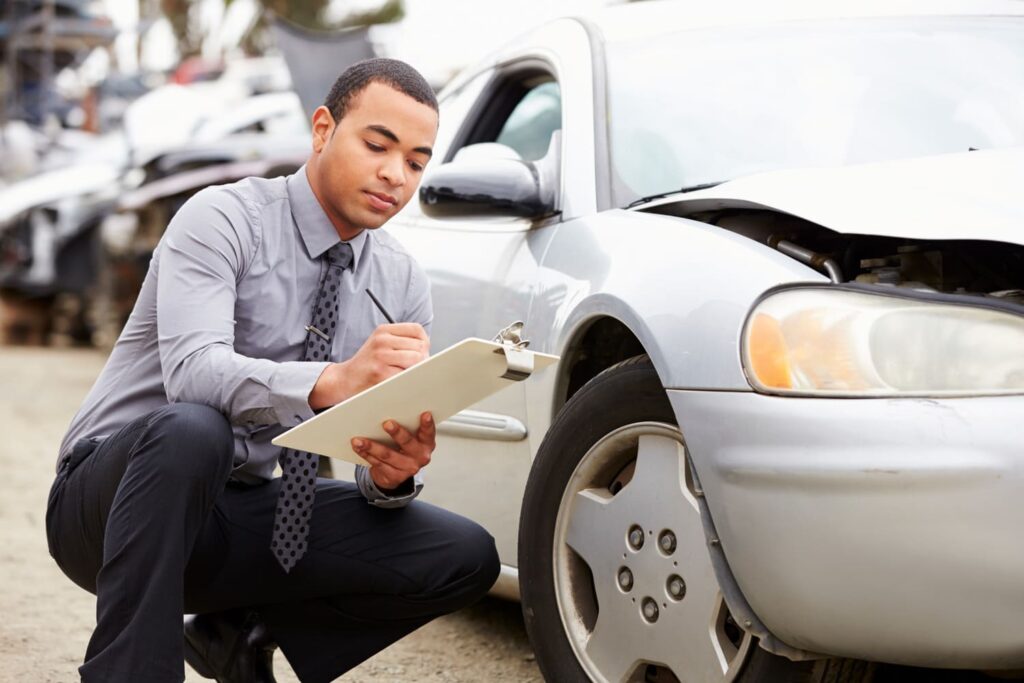 Types of Injuries Commonly Sustained in Dallas Car Accidents
When you're in an auto accident, you could end up with all kinds of different injuries. Dallas car accident lawyers have seen it all when it comes to the injuries sustained and the medical treatment needed. Most people sustain cuts, bruises, and abrasions, but there are many times that injuries are more serious.
Working with a car accident lawyer can help you seek financial recovery for broken bones, whiplash, traumatic brain injury, spinal issues, internal injuries, and more. These are all common injuries when you're in a serious car accident, and the goal is to make you whole again through proper compensation.
The good news is that car accident lawyers understand the most common car accident injuries and the kinds of medical bills those injuries can create. If your medical expenses feel like they're getting out of hand from a car accident, you're definitely not alone in your experience.
Being treated by medical professionals is costly, but it's extremely important for you to get the right medical care and support after your accident. Unfortunately, insurance companies tend to downplay the harm that comes to an accident victim, and they may try to find another cause as to why the accident happened. That way, they don't have to pay as much money to the injured party.
What to Expect During a Dallas Car Accident Lawsuit
After your motor vehicle accident, your attorney may bring a lawsuit against the other driver and their insurance company. These kinds of car accident cases are usually settled out of court, but your car accident attorney should be prepared to take the case further if they need to.
Your attorney will go up against the insurance company for the other party and use the evidence they have about the accident to show why you deserve the compensation being requested. Because car accident lawyers do this all the time, they'll know what to say about the accident scene and your injury claim.
While the other party's auto insurance company will likely try to avoid paying or offer much less than your personal injury attorney is asking for, the facts of the case are what matters most. If the insurance company refuses to settle, you and your attorney may have to take them to court.
Be sure you choose personal injury lawyers who are willing and able to go to court on your behalf, especially for a case of DUI, distracted driving, or a serious offense that caused significant harm. While motor vehicle crashes aren't always too serious, significant ones need attorneys dedicated to proper compensation for accident victims.
By choosing a law firm that will try to settle but that will also go to court, you can have confidence that the severe injuries you've sustained will be properly compensated. Most injury protection coverage levels aren't enough to handle large medical bills, but your attorney can ask for more.
Factors That Can Impact Your Dallas Vehicle Accident Settlement
Dallas car accident lawyers will do their best to get you a good settlement that's fair and just
and that compensates you properly for your injuries. But it's important to remember that there are some factors around your car wreck that can affect your accident settlement.
The kind of medical treatment you received after your car crash, for example, will matter for any personal injury claims you make. If you and your attorney claim that you were severely injured, but you can't show the medical expenses that go along with that, you may have trouble getting a settlement.
The actual injuries you have also matter. A traumatic brain injury is seen differently than a broken leg due to the ongoing damage typically caused by a TBI. This kind of injury could affect your quality of life over the long term, while a broken bone will generally heal fully over time.
If you've been in a Dallas car accident and you're working with your attorney to make insurance claims for a serious injury, your attorney should help you understand what factors are at play in your case. The Texas Department of Insurance may also be able to help provide information.
While you want your accident attorney to get you the best settlement possible, you also need to have all the information about your case, so you can feel confident when it's concluded. By understanding the factors surrounding your case and its settlement, you and your attorney can arrive at an amount that's fair.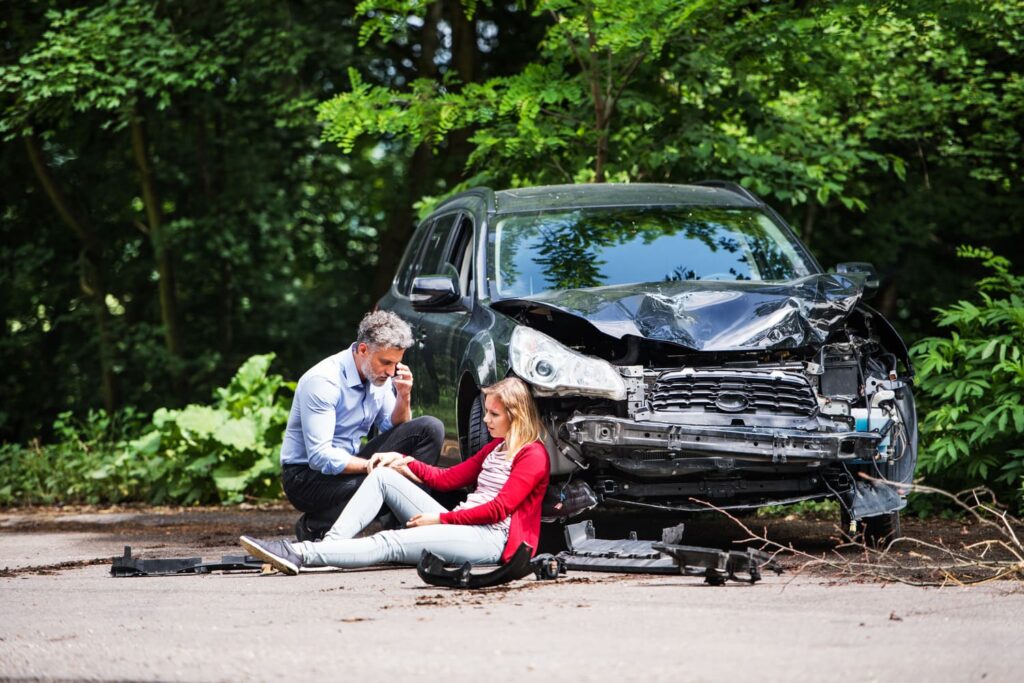 Do You Need a Police Report for a Dallas Auto Accident Case?
Some fender-bender-style cases don't require reports, and a lot of people elect to exchange insurance information and move on with their lives. While you could technically do that in a more serious case, that's not what happens most of the time.
After a serious car accident, police are called by one or more drivers or by witnesses to the collision. That leads to a report, but that's a good thing. Any car accident attorneys you work with will ask to see a copy of the report because it can give them valuable details about the accident itself.
Some car accident victims aren't able to get a copy of the report at the time of the accident, especially if they're injured and being transported to the hospital. Having a report can help your attorney work with the insurance company to get a fair settlement because it provides important information.
Your medical bills, the report, and other specifics can all be combined to help you get through the legal process. While auto accidents aren't always serious, an accident report is still a good idea for any of them. Being involved in car wrecks is stressful, and you want to protect yourself.
Car accident victims who have experienced injury will definitely want to get a copy of the police report to help them and their attorney with the insurance claims process. The report is a written record from an authority as to what they found at the scene of the accident when they arrived.
How Long Do You Have to File a Car Accident Lawsuit in Dallas?
After an auto accident, it's important to seek out the services of an attorney as soon as possible. You have two years after your car wreck in the state of Texas to file a claim. Many car accident claims are ignored for too long, and they aren't filed in time to receive any kind of compensation.
By working with a car accident lawyer right away, you can make sure you have the opportunity to file your claim and have your case heard. While car accident lawyers will help advise you and discuss any insurance claims you may have against the other party to the accident, the choice to file a lawsuit is yours.
Getting the accident report to an attorney quickly can give them valuable information, so they can advise you about the validity of a case. If the report doesn't give them enough information, you may also be able to provide medical documentation of your serious injuries along with pictures or videos of the accident scene.
Just make sure you discuss your injury accident with an attorney as soon as you can because insurance companies tend to avoid paying out if they can. The insurance company may also try to pay you far less than your case is worth, hoping you'll settle quickly and move on.
Working with a trusted accident attorney can help you avoid those kinds of problems because you'll file your lawsuit in time and focus on getting the compensation you deserve for the future. Just knowing that someone is watching out for your future can really help with your peace of mind.
How Much Is Your Dallas Auto Accident Case Worth?
Your car accident claim could potentially be worth a lot of money, but every car accident case is different. Some cases are worth thousands, while others could be worth six figures or even more. Your lost wages, bills, ongoing care needs, and other factors are all important when deciding the value of your case.
If you work with a car accident attorney, you'll have a much higher chance of receiving a larger settlement. If you don't have an attorney, the insurance company will assume you don't have a good understanding of personal injury law, and they may offer you a small amount in the hope you'll settle.
If you want to recover compensation at the level you deserve for your personal injury claim, choosing to work with an attorney is the right option. So many motor vehicle crashes end up with the injured party not receiving what their case is worth because they don't pursue it fully with an attorney to help them.
You'll need your medical records, the report, and other details to give to your accident attorney so they get started on discussing the value of your case. By working with the AMS Law Group, you can have confidence that your case will be treated fairly, and you'll have the highest chance of getting fair and just compensation for your injuries.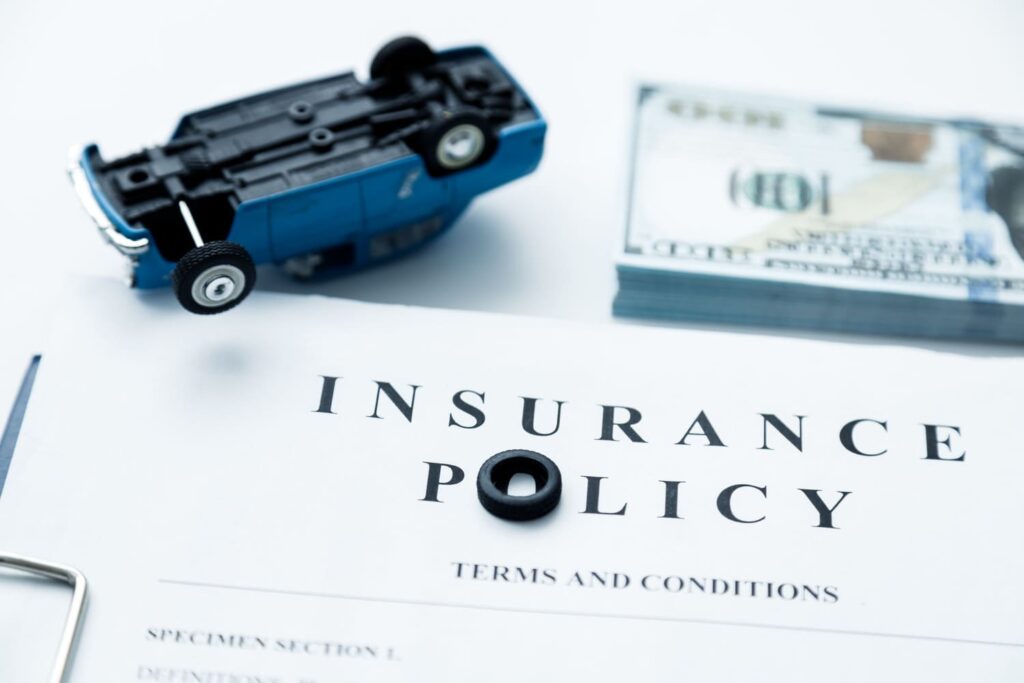 Can You Sue for Pain and Suffering After a Dallas Car Accident?
When you make a car accident claim, you don't have to focus solely on lost wages and medical bills. You can also work with your car accident attorney to file for pain and suffering. Especially for injuries that take a very long time to heal or that require ongoing medical care, emotional suffering is very real.
Car accident lawyers understand that medical expenses are only a part of the issue and that auto insurance companies need to cover more than just the very basics when someone is badly injured in a Dallas car accident.
You want advice and information from medical professionals about the type and level of care you'll need in the future, and you also want to look at your mental and emotional health, as well. If you've experienced pain and suffering from your car accident or if it's clear that struggles caused by it will be ongoing, a law firm that handles car crashes can use this along with your medical records to seek compensation for all your injuries.
Because car accident attorneys aren't experts in mental health issues or emotional considerations, they'll use the testimony of mental health professionals you work with as you heal from your car accident. That can help them build a stronger case for your concerns and ask for additional compensation for your future.
Every car accident case is different, and the insurance company may push back against paying for emotional distress. However, many motor vehicle crashes leave lasting damage that can be much more than just physical pain. The at-fault party and their insurance company in a serious accident may be responsible for much more than property damage and medical bills.
What Is the Role of Expert Witnesses in a Texas Car Accident Case?
Expert witnesses can be used for cases that involve car accidents because they have specialized training and knowledge. That allows them to detail what they believe happened in a car wreck scenario, and their testimony can be used alongside other information in your car accident case.
Many car accident cases don't use or require expert witnesses. But if the other party's insurance company is being particularly difficult, or if the settlement amount is far lower than your car accident lawyers feel it should be based on your medical bills and other factors, these experts can be helpful.
As you make your way through your case, you can work with experts who have helped other personal injury victims with their car accidents, so you have trusted professionals adding additional credibility to your car accident claim.
While every car wreck is different, many car accident claims are very similar. The insurance company will do its best to avoid covering more than basic medical bills for your Dallas car accident, but a police report and an expert witness can help.
You'll also want your medical records, because those show the serious injuries you sustained and what kinds of treatments you went through. Because motor vehicle crashes can mean a need for ongoing care, you need an attorney and expert witnesses who are fully familiar with car crashes and the lawsuits that come from them.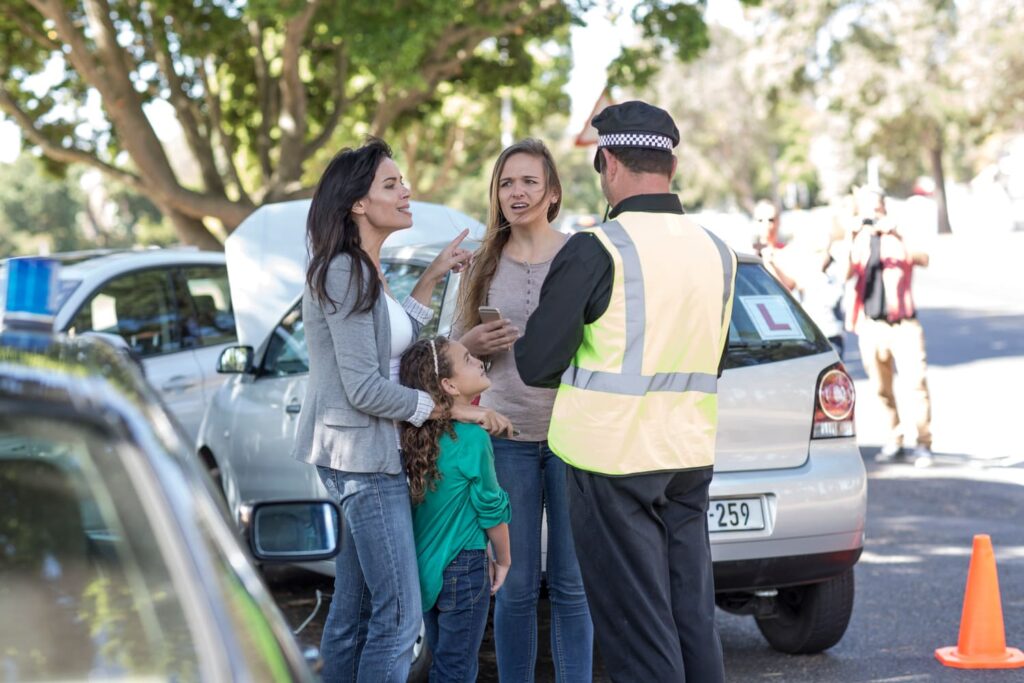 How Dallas Car Accident Lawyers Can Help You Get the Compensation You Deserve
Car accidents affect lives and change futures, but you can make a car accident claim more easily when you work with car accident attorneys you can trust and rely on for a free consultation and more.
Don't let the insurance company keep you from the compensation you deserve. Work with an attorney who handles personal injury law and car accidents, so you can get the advice and expertise of an experienced lawyer on your side.
With a free consultation from a personal injury attorney, you'll get more information about the value of your case, so you can recover compensation for your personal injury claim. These claims are much more than the property damage that comes from an accident.
If you're an accident victim in need of personal injury lawyers you can trust, contact AMS Law Group today and get the help and support you need during a difficult time.