If you've been involved in a bus accident in the Dallas area, you could have suffered significant injuries that will materially affect the course of your life. You don't have to tackle that problem alone or worry about how to cover your medical expenses.
When you talk with a Dallas bus accident lawyer, you can get the information you need to move forward with your case. Whether the bus driver was negligent while you were a passenger or you were in a motor vehicle that was struck by a bus, you have rights.
School buses are particularly vulnerable to an auto accident because they're often carrying young children who aren't restrained by seat belts. A Dallas bus accident that involves a school bus can be extremely serious, and bus drivers who are found negligent could face serious consequences.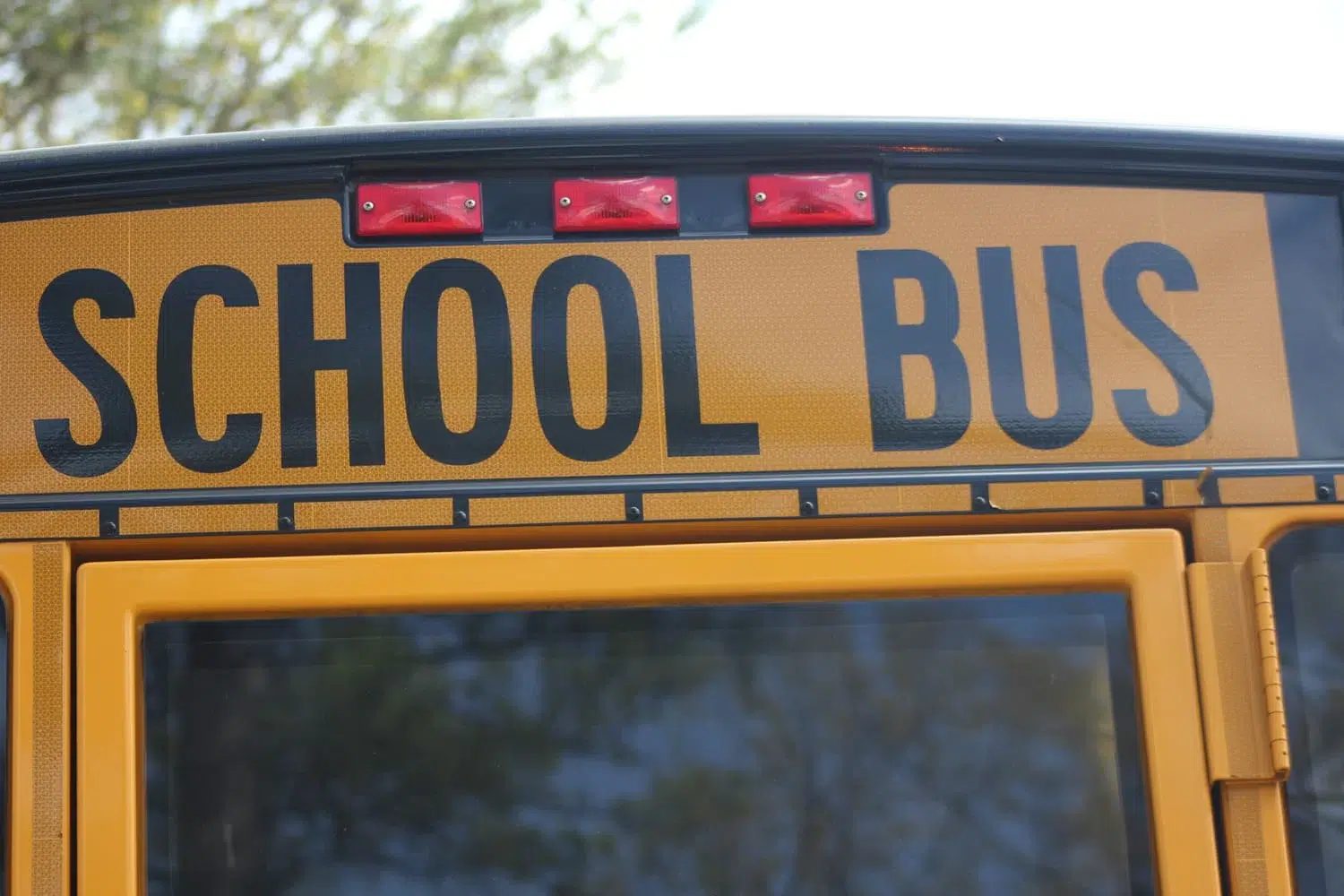 If you've suffered injuries in any kind of bus accident, working with a law firm is the right choice. You can get accident reports from the police to help you provide detailed information to your attorney. That will help you seek compensation from the at-fault party and their insurance company, so you can fully exercise your legal options.
Common Injuries Suffered in City Bus Crashes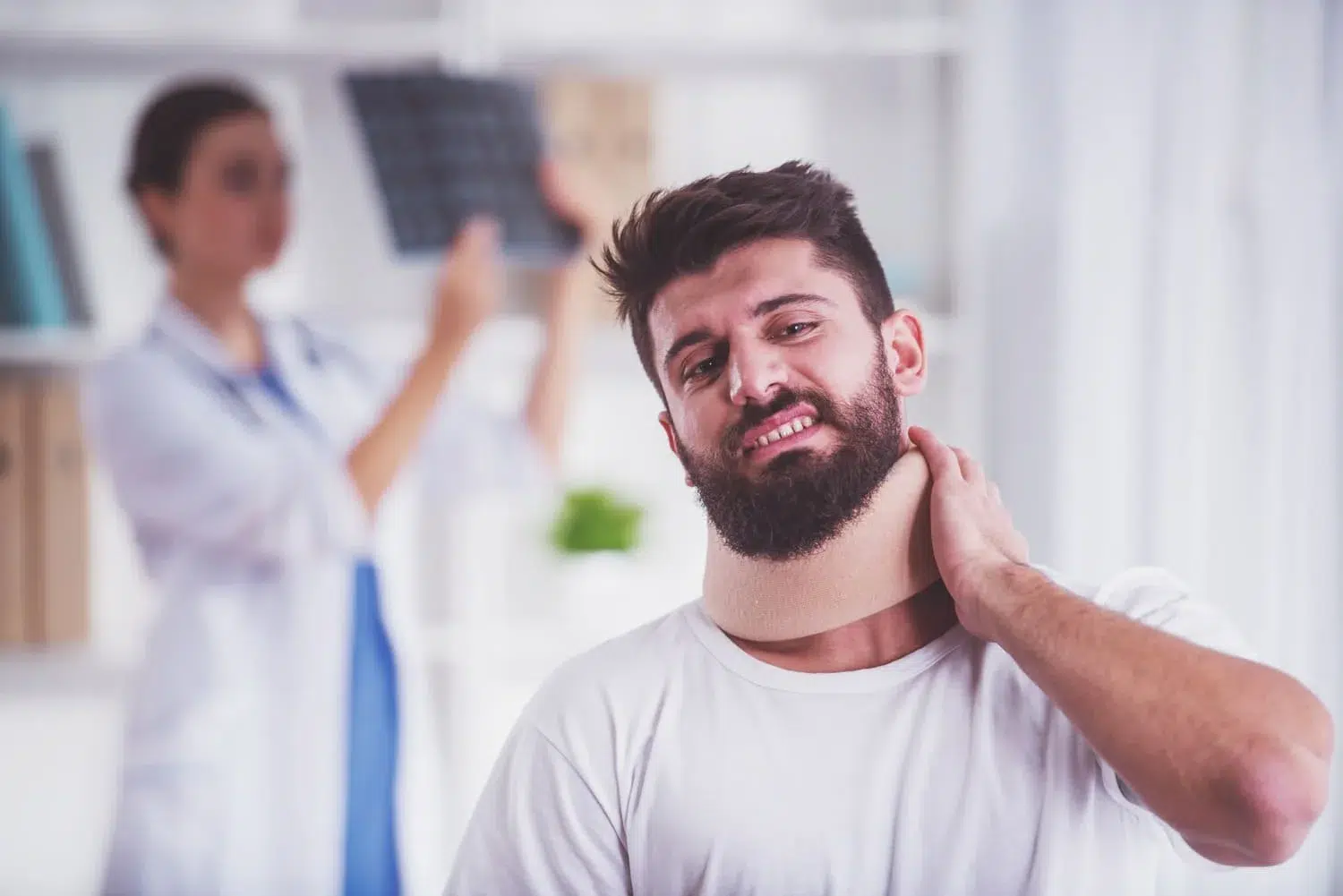 Getting injured in a bus accident could be devastating, and there are many serious injuries that can be caused by this type of accident. Working with Dallas bus accident attorneys helps with bus accident injuries like cuts, bruises, broken bones, head trauma, and even spinal cord injuries.
By reaching out to injury lawyers, you can talk about your injuries and provide medical reports to your bus accident lawyer. That will give the lawyer an opportunity to address the insurance company with proof of the harm that was caused to you.
Your law firm will aggressively work to help you get fair and just compensation for your injuries, especially if the driver of the bus was on their cellphone or otherwise distracted behind the wheel. Every year, people in Texas are injured in bus crashes due to distracted and negligent driving.
If that's you or a loved one, you want to make sure you're documenting your injuries and getting medical treatment. Then you can more easily show your attorney the issues you're facing, allowing you to get better advice regarding the compensation you may be owed.
Bus Accident Causes & Contributing Factors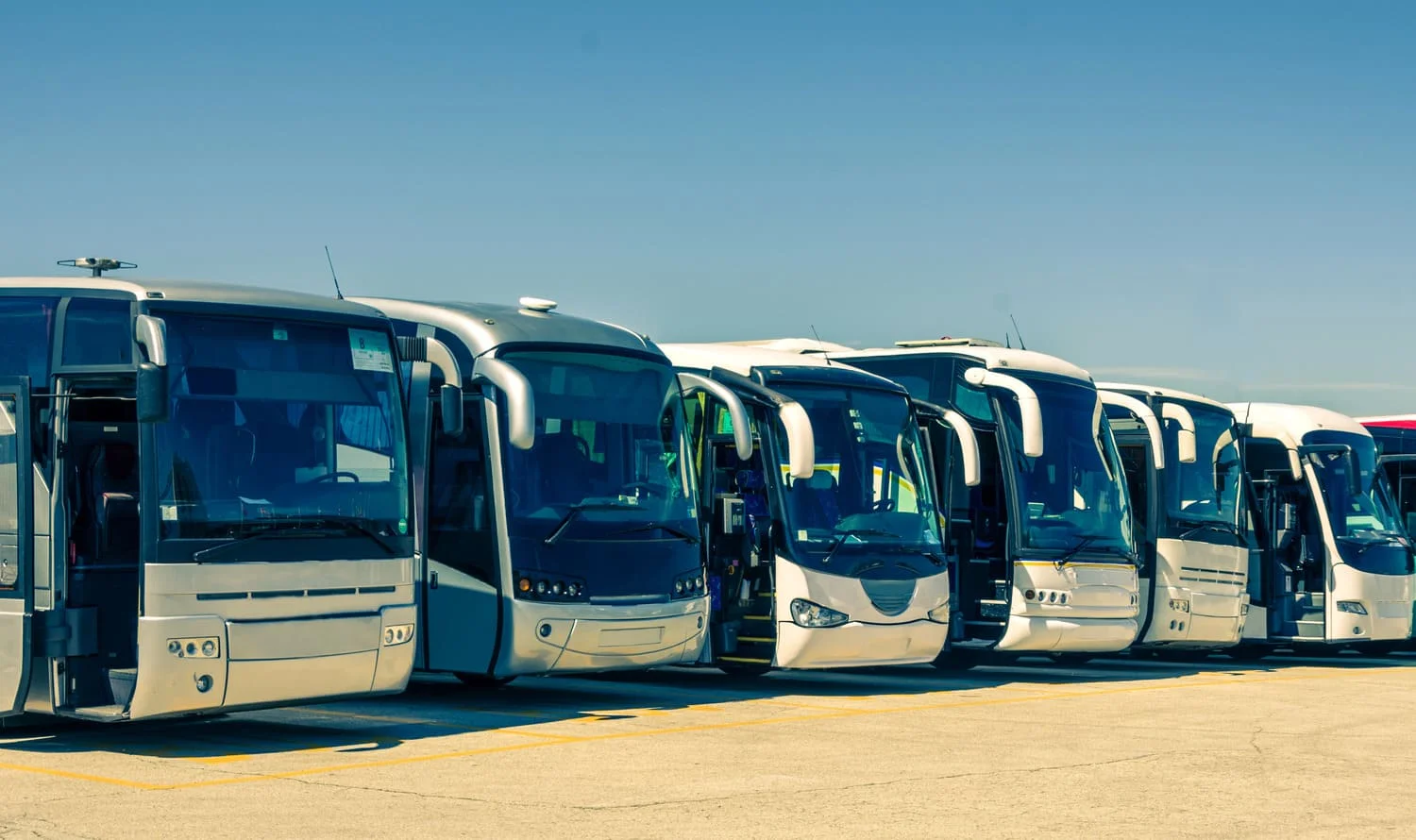 Dallas Area Rapid Transit operates city buses all over the Dallas area. Additionally, school buses travel Dallas roadways during the week when school is in session, as well as for sports events and field trips. With that in mind, you need a bus accident lawyer to help you if you've been involved in a DART or school bus accident.
A Dallas bus accident can be a very serious event, and bus drivers are often one of the contributing factors to these accidents. All too often, bus companies hire people who don't have enough training to safely operate the buses they're driving.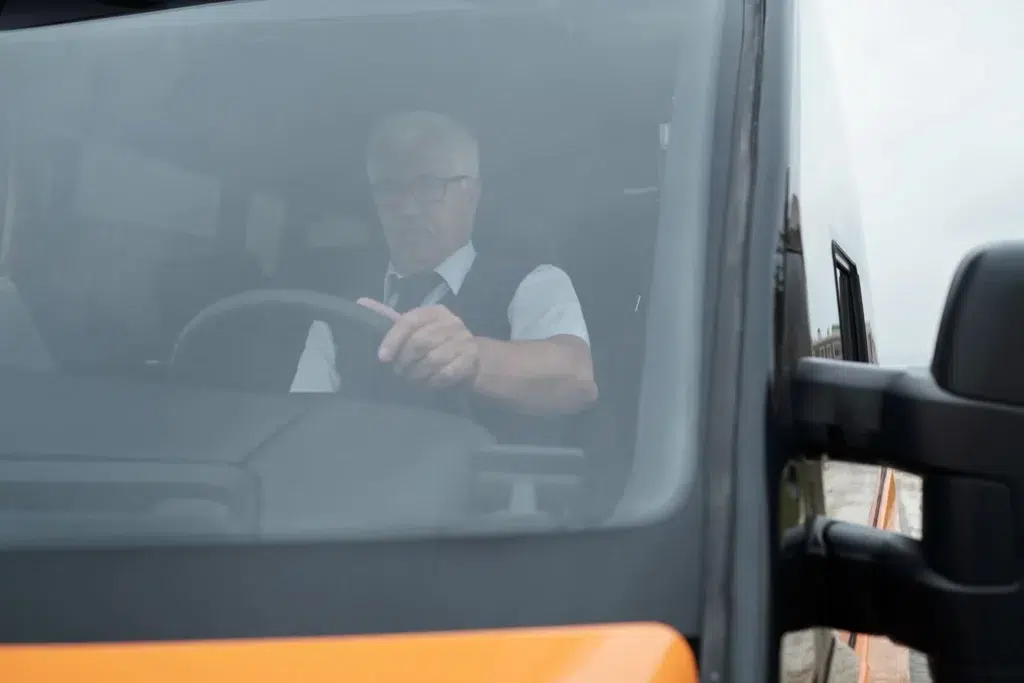 With that the case, working with a law firm is the right way to recover compensation from a city bus or school bus accident. Whether the driver failed to see traffic signs or made another error behind the wheel, buses travel all over Dallas, and they need to be safe while doing so.
Sometimes, another driver will make an error in judgment that will cause a bus accident, but the driver of the bus is often at fault in collisions with other vehicles. No matter whether it was the driver of the bus or another driver who caused the accident, if you're injured, you'll want to reach out to an attorney to seek compensation.
Your Attorney Knows the Facts About Bus Accidents
A Dallas bus accident lawyer has seen a lot of serious injuries from these types of accidents and understands the significance of a bus wreck. You want to choose an attorney like this who has experience with cases just like yours.
Some injury lawyers are focused on only a few areas of law, and a bus accident lawyer is the right choice when you need specific information and representation after your Dallas bus accident.
Any accident involving a bus needs to be reported to the bus company and the police for you to document everything for your attorney.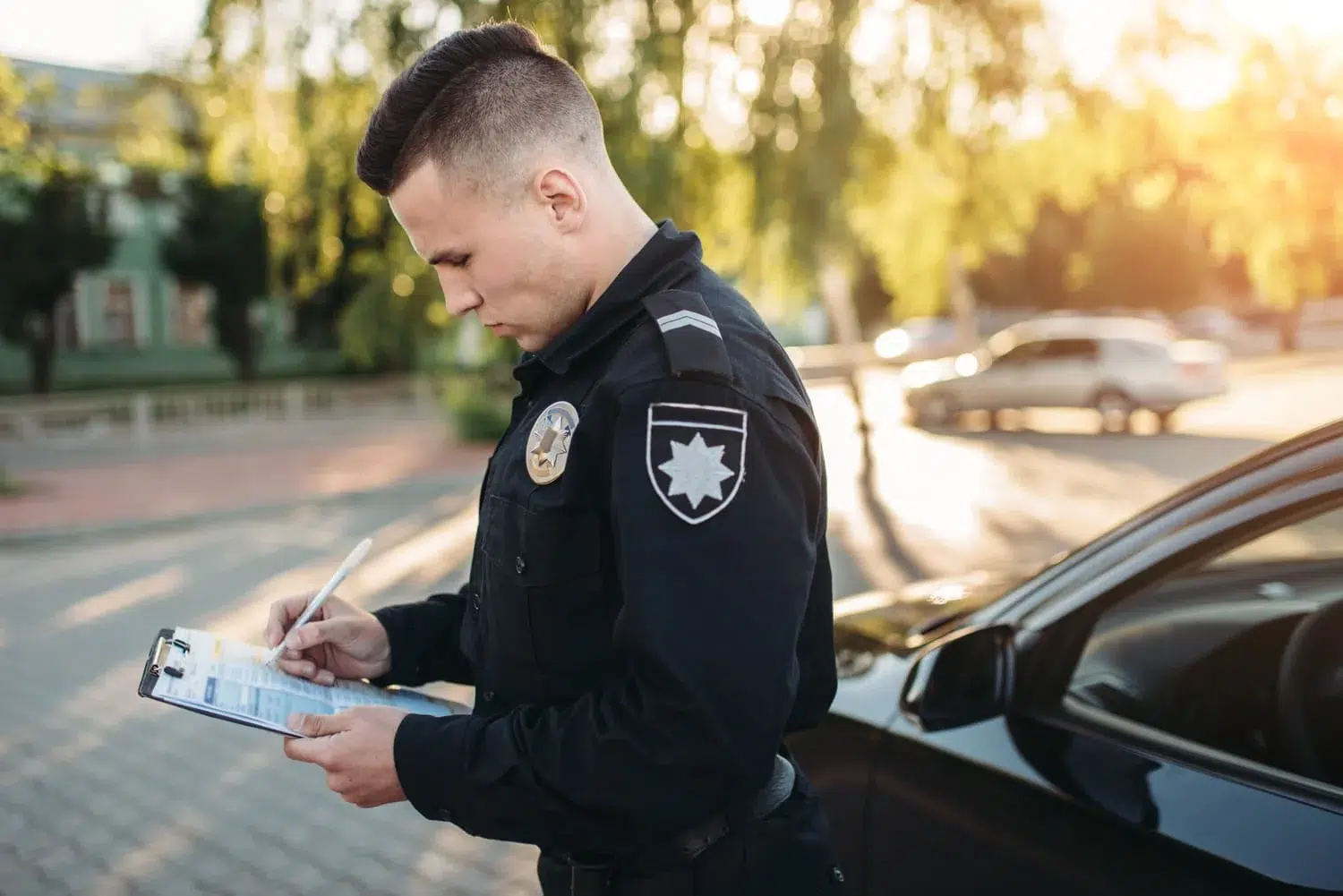 Since a lot of buses don't have seat belts, fatal injuries, and significant medical problems can occur. Unlike a car wreck, which can still be devastating, bus crashes are often more serious due to a lack of passenger restraint in them.
Even with buses that have restraint systems, many of these systems are outdated and uncomfortable. Not having proper restraint the same way you would in a car can lead to severe injuries, and reaching out to an attorney can help you recover financially.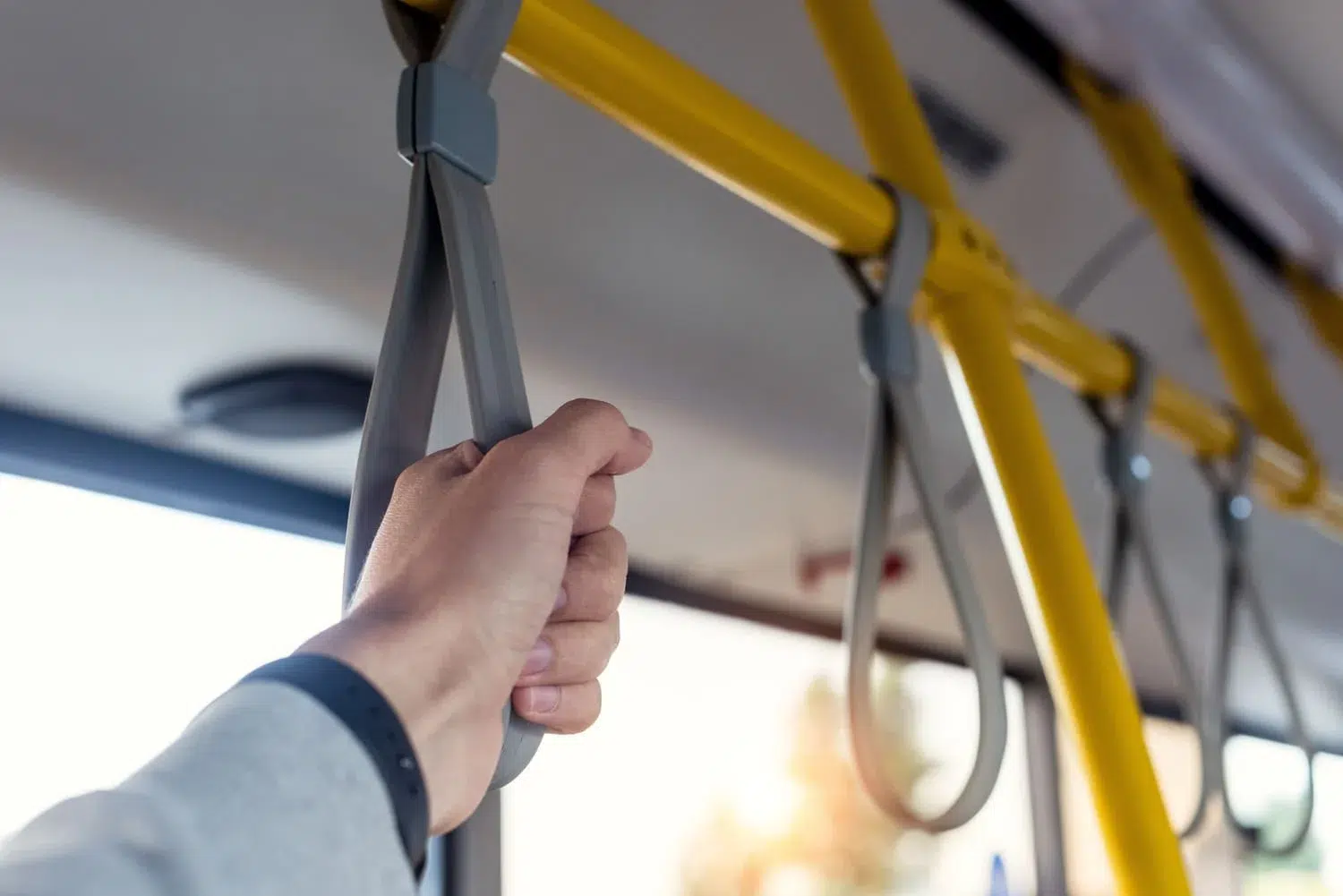 Make sure you get a copy of the police reports, medical records, and other pieces of information that relate to the bus accident. Your attorney will also investigate and collect data, but the more information you can give them at the beginning, the more easily they can find areas to explore to build your case.
You don't have to know all the facts about bus accidents in Texas. You just need to make sure you work with someone who does. Not only can that help you get fair and just compensation for your injuries, but it can also be a big contributor to your peace of mind, as well.
Texas Bus Injury Claims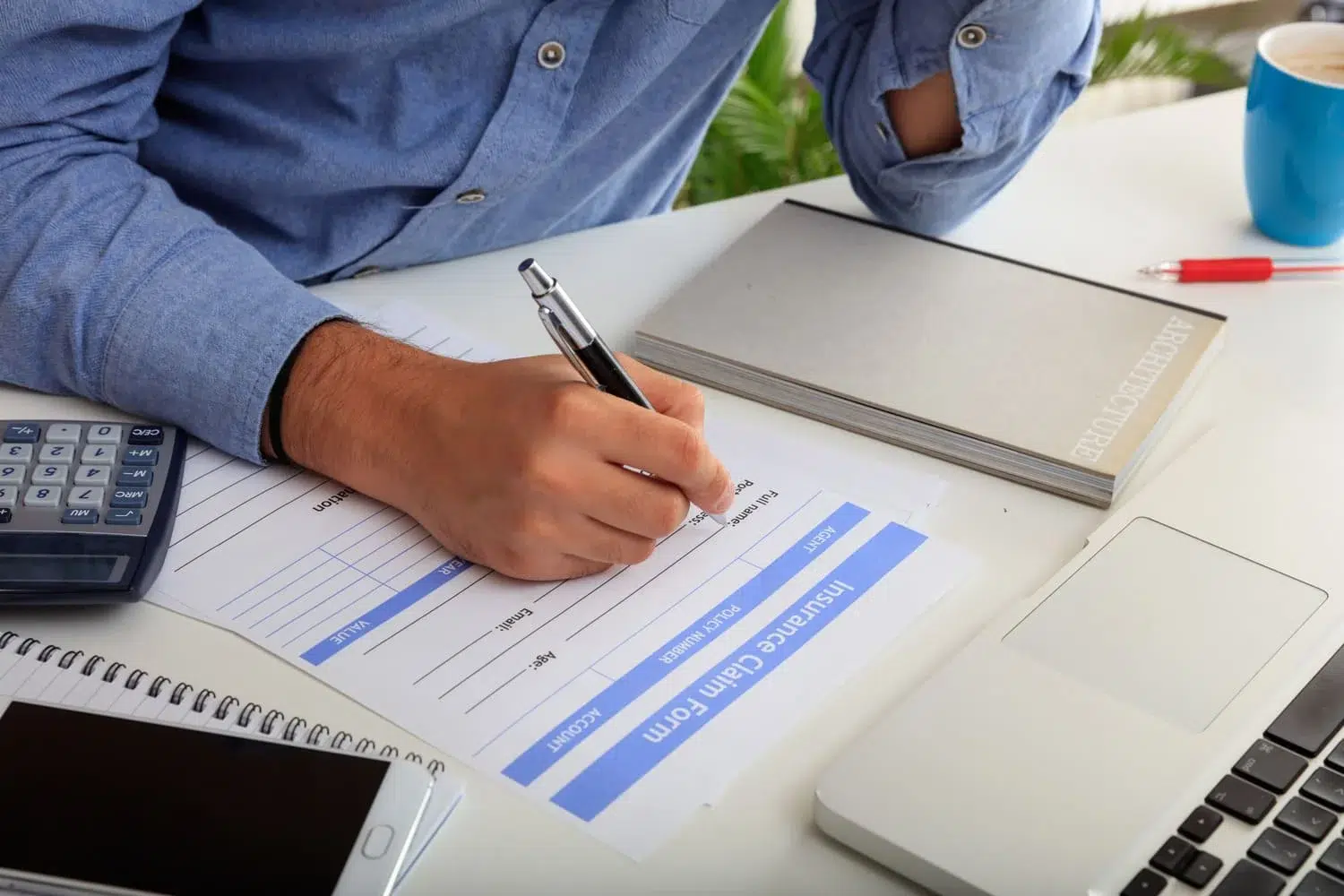 If you need to make a bus injury claim in Texas, you want the bus accident attorney that Dallas trusts to help. There are a lot of attorneys in the area, but they don't all have the skills and experience to give you the best chance of strong compensation for your injuries.
The right Dallas lawyer knows that bus passengers can be harmed and traumatized from their involvement in a serious accident. The physical, mental, and emotional toll taken on these passengers can be significant, and that's something that has to be properly addressed.
Because bus accident injuries can be serious and significant, a bus accident lawyer will help you make your case. You may have been harmed in a collision on a DART bus, for example, and have medical reports to show the extent of your injuries, along with any ongoing care you may need.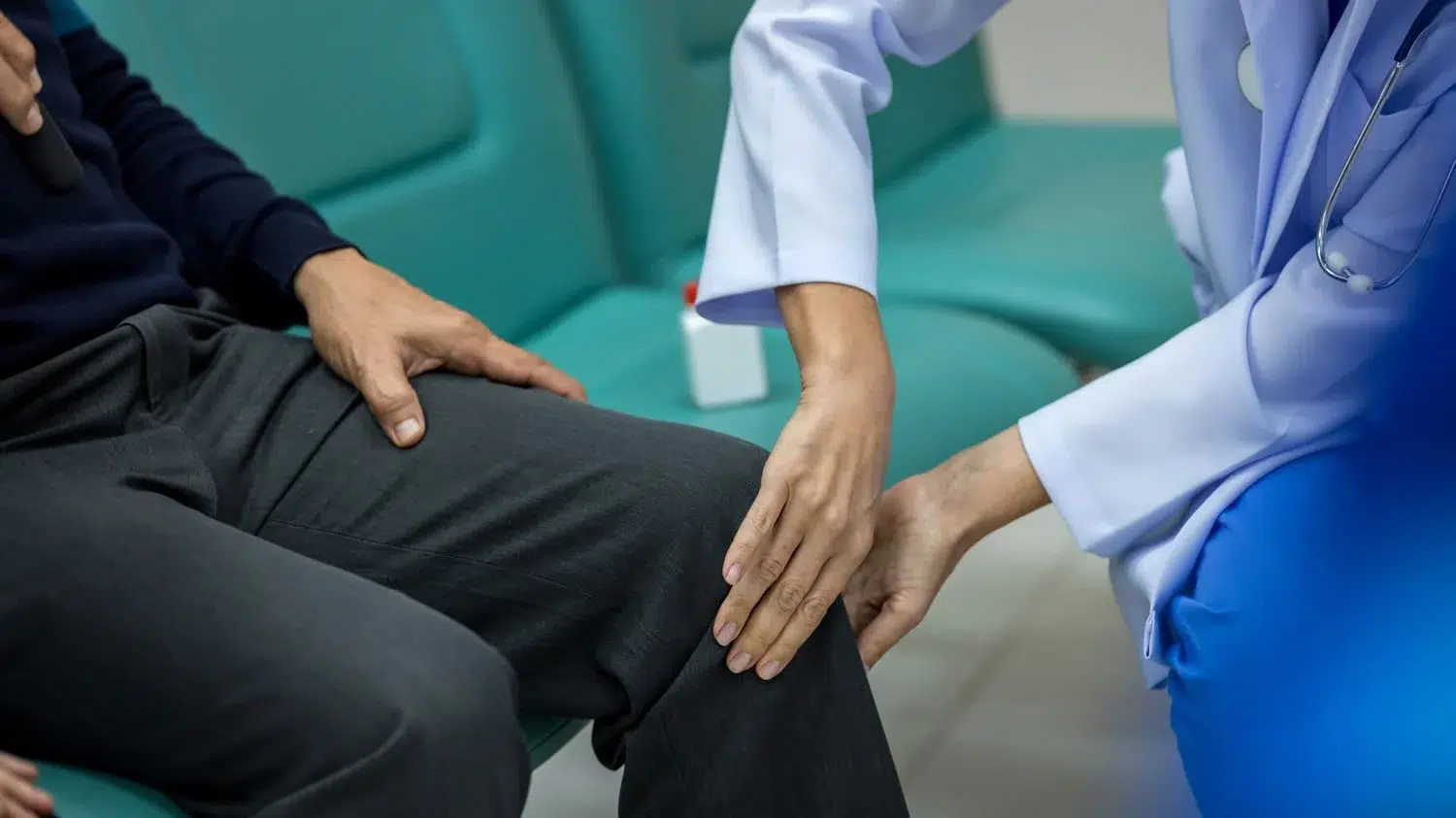 By visiting an attorney after your bus accident and getting a free consultation, you will have a better idea of your rights and options. Serious accidents cause lasting harm in a lot of cases, and a law firm will help direct you to the kind of compensation that's right for your case. You may be owed ongoing care and treatment far beyond what you've already received after the accident.
There are also often emotional injuries that occur as a result of collisions with DART buses. The stress and fear caused by serious bus accidents isn't something that a person involved in that accident can just forget about, in many cases. Working with your attorney can help you address all the areas of your bus accident, not just physical injuries.
How Common Are Bus Accidents in Texas?
Whether it's school buses or rapid transit buses, accidents in Texas are fairly common. However, most of those accidents are minor, and they don't cause any serious injuries. It's still important to report those accidents and to be checked out by medical personnel to ensure you don't have injuries that aren't obvious at the moment.
Some bus accidents are much more serious, and they don't happen as often. When they do occur, though, injury lawyers can help make sense of the options, any compensation the insurance company is offering, and what kinds of rights and responsibilities you have.
After a Dallas bus accident, it's likely that representatives from the insurance company for the bus company will be reaching out to passengers who were injured. They may seem sympathetic, and they'll likely offer a settlement in your bus accident case to help out with medical treatment and other expenses.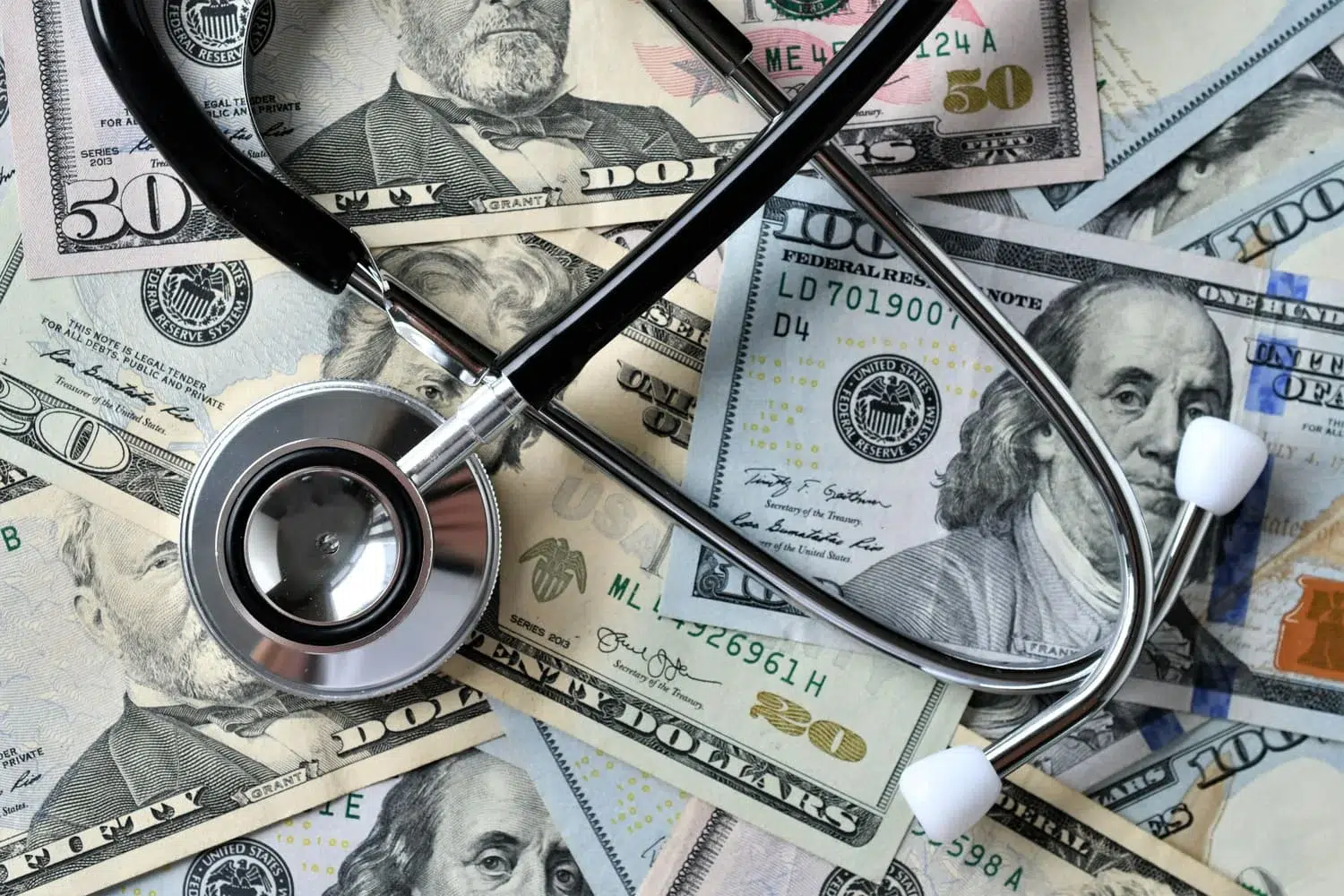 It's generally not a good idea to take any settlement offer made in your party bus or other types of bus crash. Especially for serious accidents involving a school bus, where children were injured and may need ongoing care, the settlement amount is typically never enough to cover everything.
Rather than accept that settlement, which comes with the requirement that you can't pursue any additional legal action, work with a law firm. There's a lot of insurance coverage on public buses and their drivers, and being injured in a bus crash means you should get fair and just compensation for any injuries.
Even if the original settlement sounds like a good one, it's likely not going to cover all the bills for medical care and other needs. Insurance companies want to settle a case quickly and for as little as possible, which stops the person who gets the settlement from coming back to file suit against the company at a later date.
What Causes Most Dallas Bus Accidents?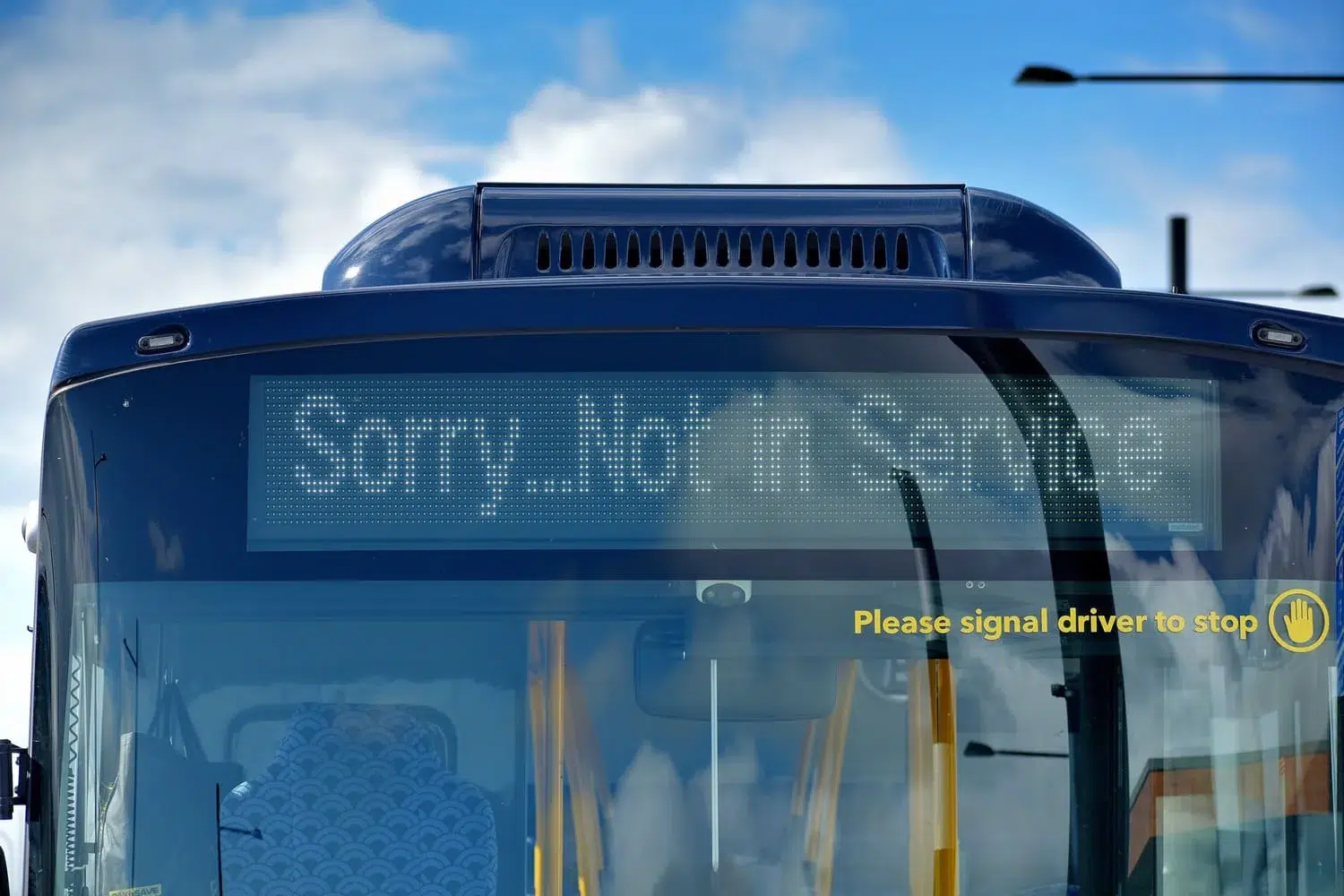 Most Dallas bus accidents are caused by negligent actions. In other words, the bus driver or the driver of another vehicle makes an error behind the wheel. That could be failing to see another vehicle, bicyclist, or pedestrian, or it could be the use of a cell phone or other device while driving.
Some accidents are even caused by intoxication or other forms of impairment, and very rarely, an accident is caused by someone who had a medical event while driving and was unable to control their vehicle. A Dallas bus accident lawyer understands the reasons that these accidents occur.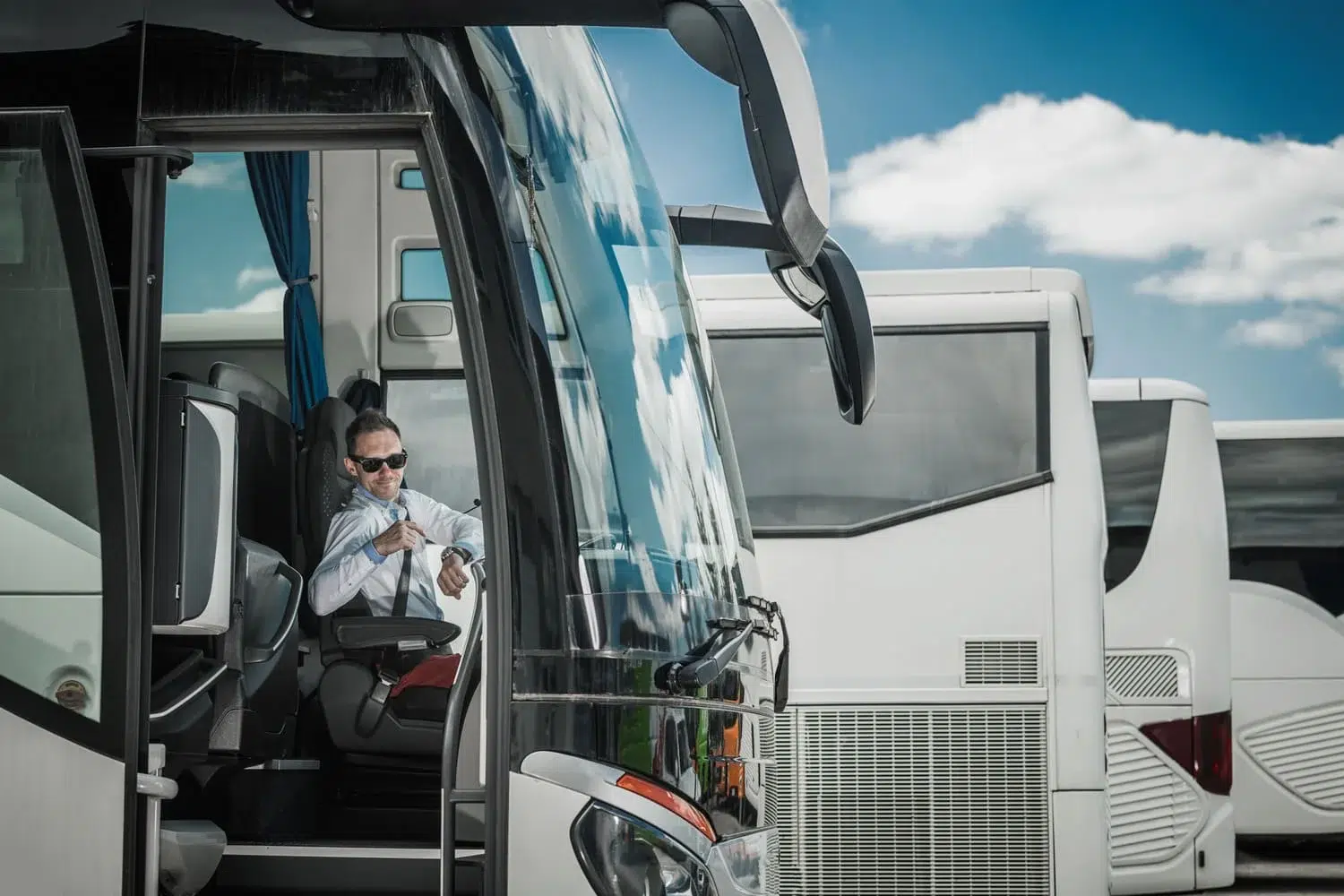 When you work with a bus accident lawyer, they will carefully review everything that happened in your Dallas bus accident, along with what kind of medical treatment you received for your injuries and what kind of ongoing care you may require.
From tour buses to other kinds of buses, a law firm understands the potential for devastating injuries in these kinds of accidents. That's why they're so careful with all the details they collect and committed to making sure you get fair compensation for the injuries you're facing.
Who's Liable for a Bus Accident in Dallas, TX?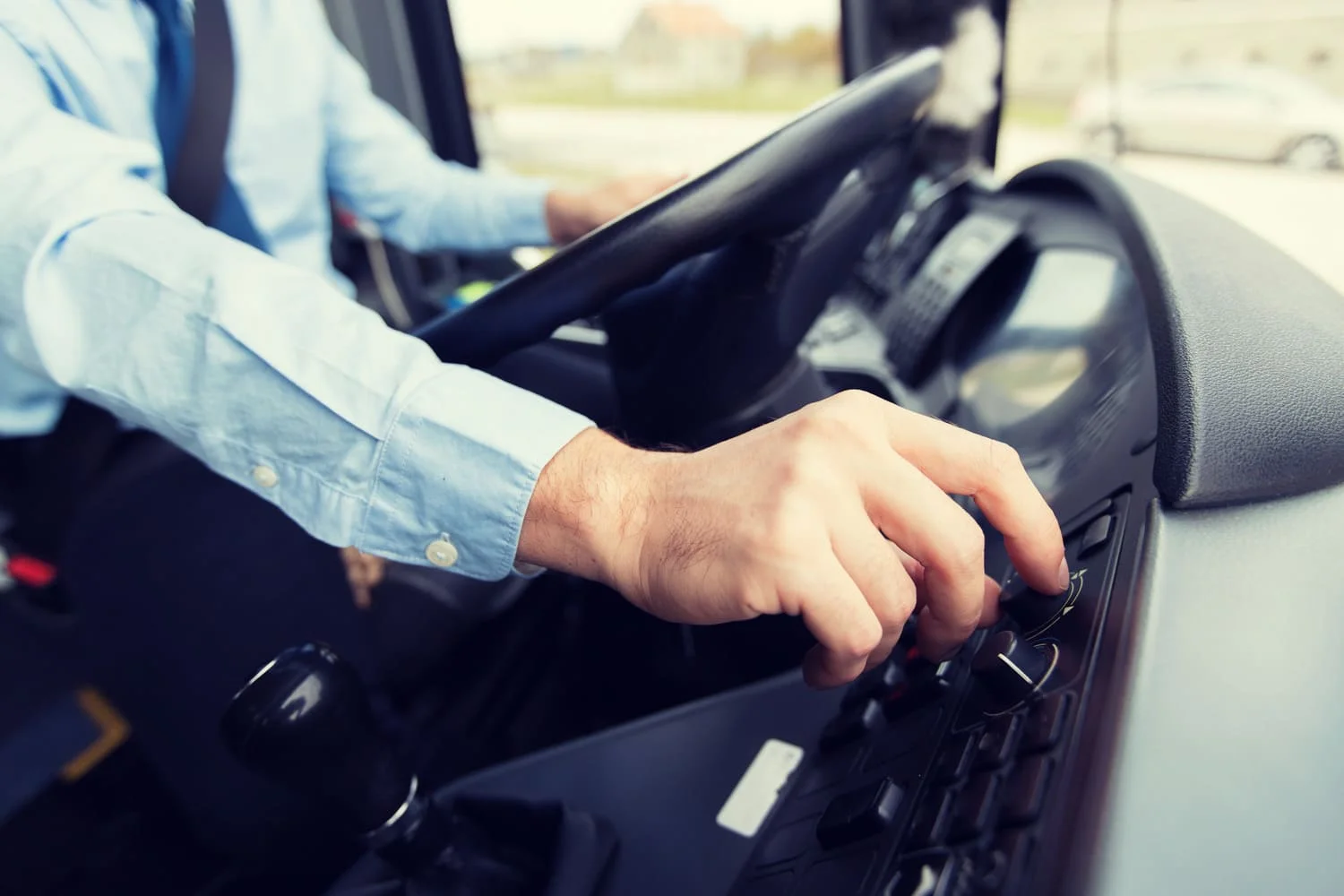 A Dallas bus accident lawyer can help you establish liability for the bus accident. When you have serious injuries from the negligence of another party, it's very important that you show that the party was the one at fault.
By working with a bus accident lawyer, you can have quality legal representation and a professional to work with the insurance company on your behalf. You want to show that the bus companies or drivers have liability in the accident.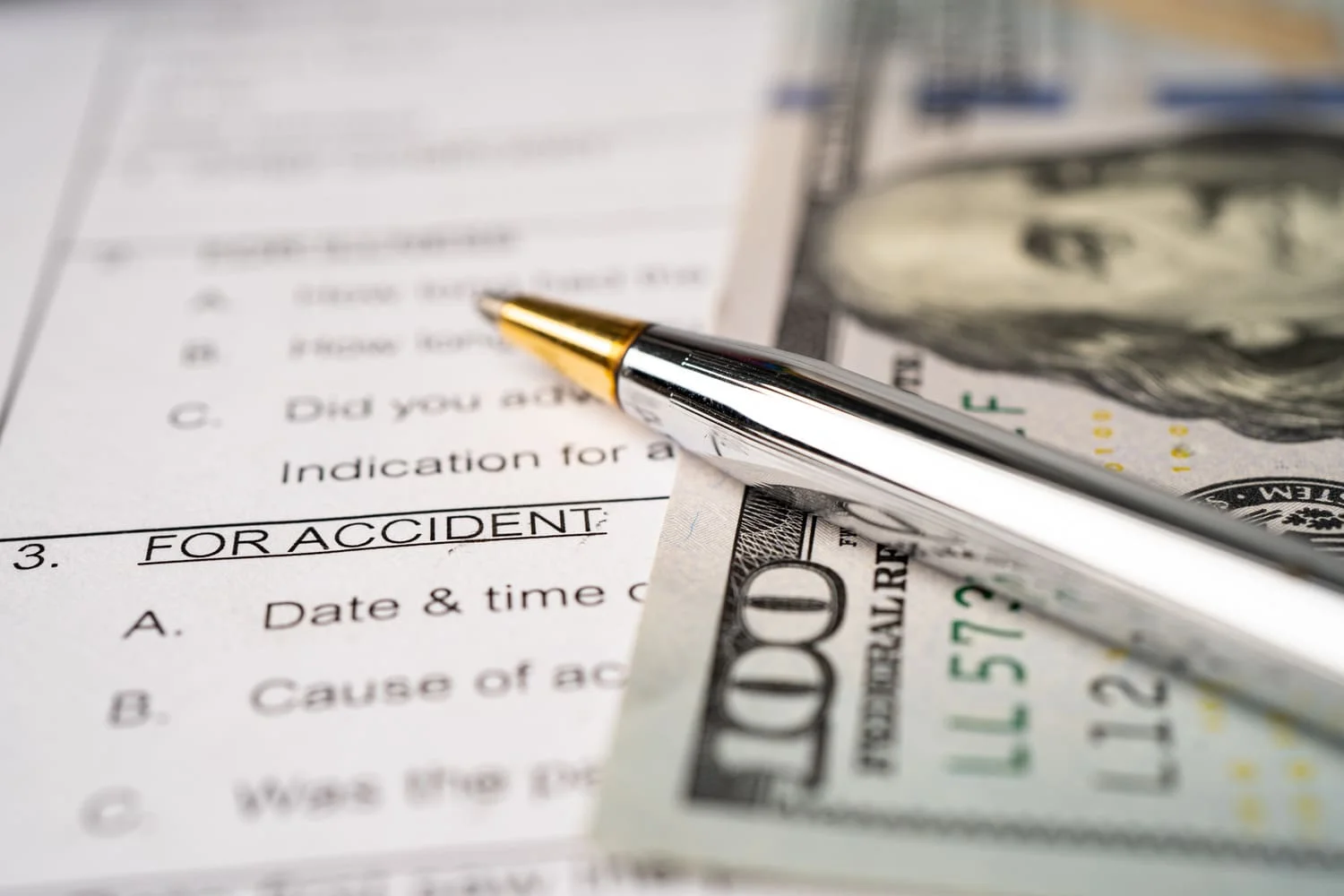 Many personal injury claims don't get the compensation they should because they don't work with an attorney instead of taking the offered insurance settlement. Take the time to get a free case evaluation, in which your attorney can look at critical evidence in your case.
That will help determine the negligent parties to the incident, so you can show that your injuries were caused by another party's negligence. Showing that puts the focus on the liable parties and requires them to prove that they were not at fault. Most of the time, that's not something the liable party can do, which helps your attorney get you a fair judgment for compensation.
Common Bus Accident Injuries
School buses and other types of buses are generally safe vehicles, and we rely on them to get us and our loved ones to all kinds of places throughout the city. But bus accident attorneys know that serious incidents can happen and cause lifelong problems for people involved in bus accidents.
Some of the most common injuries that come from these accidents and that are seen by injury lawyers include broken bones and damage to the spinal cord from the force of a Dallas bus accident.
If you're dealing with injuries from this kind of accident, you want a law office that can help. Sometimes, traumatic brain injuries occur in bus accidents, as well. These can be extremely serious, and you may need someone else to help advocate for you.
Working with a trusted law firm that can look at the police reports and understand your injuries can help you get the support you need during a complicated time as well as the care you're going to need in the future.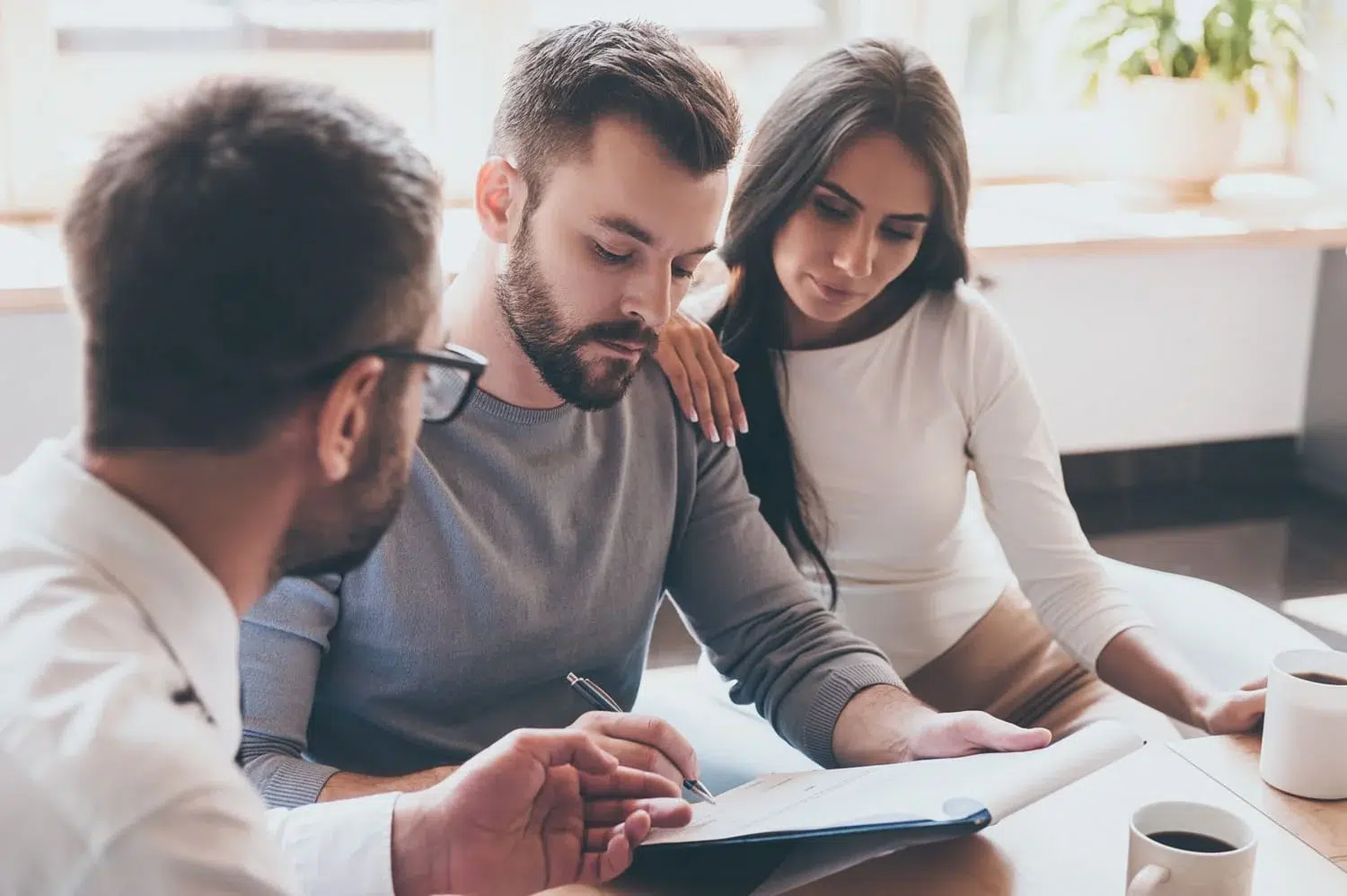 People ride on public buses all the time and often don't think about the common injuries they could sustain in a crash. That's not unexpected, but being injured in a bus accident isn't an infrequent occurrence. While the goal is not to have bus accidents, there's no way to completely avoid all of them. That's why having an attorney on your side can help.
What Damages Can Dallas Bus Accident Victims Receive?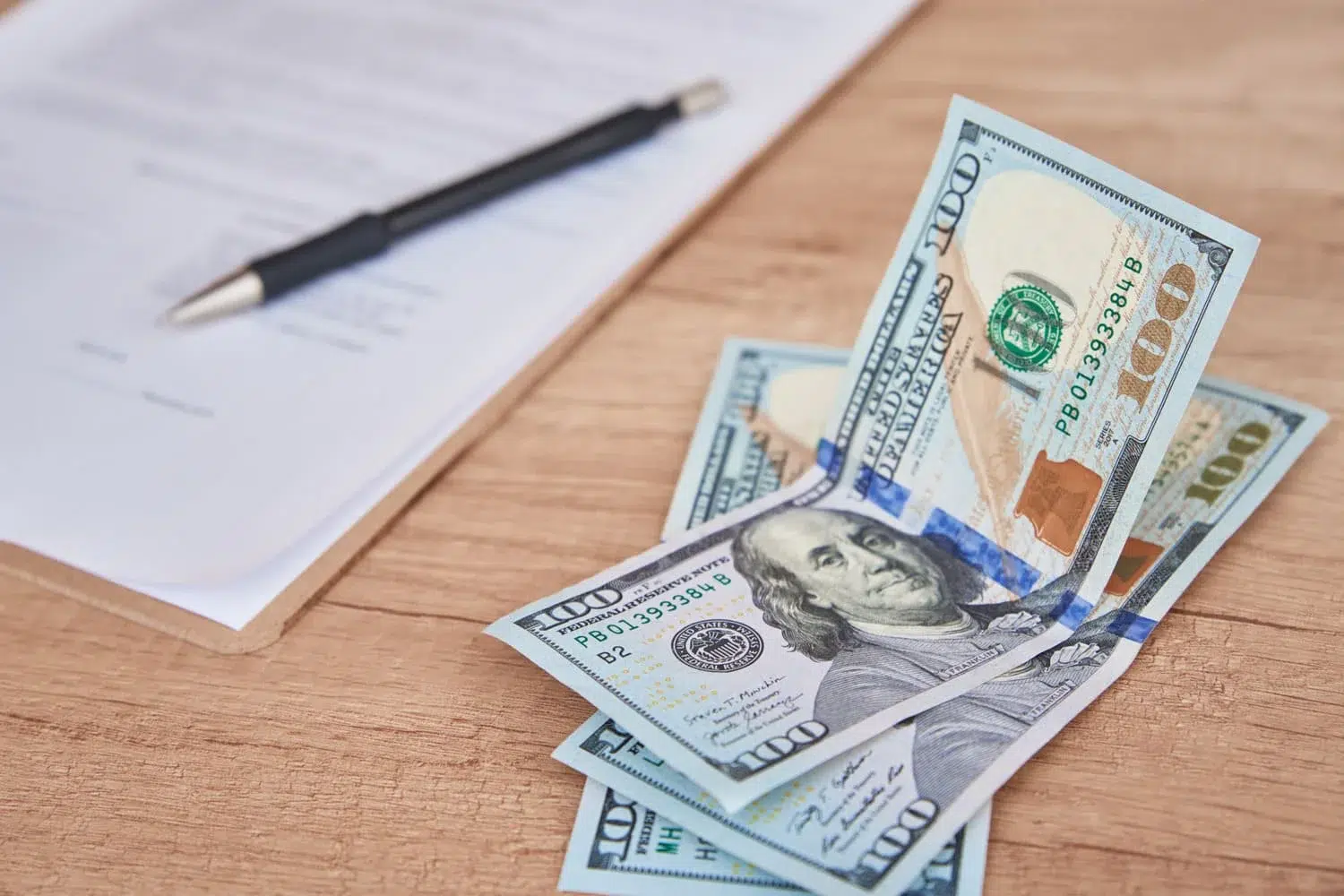 If you've been seriously injured in a bus accident, a Dallas bus accident lawyer can help you receive compensation. Understanding what your options are and what you may be entitled to matters. That way, you can make informed decisions about the pursuit of your case.
Your bus accident lawyer will discuss what you have the opportunity for in the way of compensation and what you aren't able to request. For a Dallas bus accident, you may be entitled to medical costs, ongoing care needs, emotional suffering, lost wages, and other support.
Some of what you can request will depend on the nature of your Dallas bus accident and the severity of your injuries. If seat belts were available but weren't being worn, for example, that might affect how the insurance company and the judge see your case for compensation.
Regardless, though, injured parties in bus accidents should request financial compensation for any areas they can legally get. It's generally better to ask for more and settle for a little bit less than that instead of asking for less and hoping to get all you asked for. Your attorney will have the best strategy for getting you as much of the compensation you deserve as they possibly can.
How Does Shared Fault Affect My Ability to Recover Compensation After a Bus Accident in Dallas, Texas?
When you're involved in a bus accident and have injuries, seeking compensation is the right thing to do. After all, you deserve to be compensated if the negligent actions of another person caused you to be injured.
But you also have to remember that Dallas bus accident lawyers will look into the accident carefully, and that includes whether you had any part in the accident. For example, if you were standing when you should have been sitting, or you didn't have a restraint on even though it was available, you may have shared fault.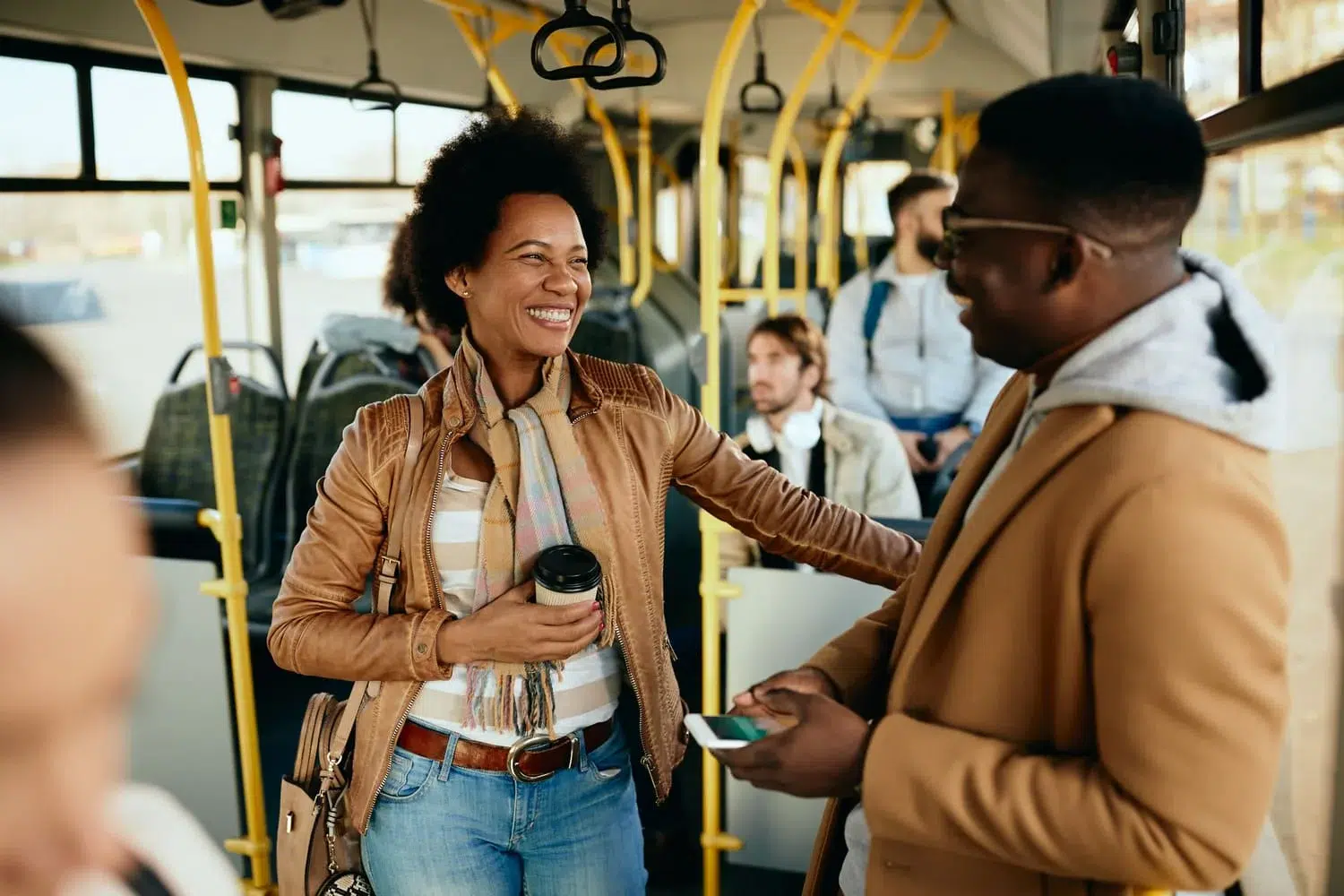 That doesn't mean you can't get any compensation, though. You can still work with bus accident attorneys who can address the harm that came to you and the serious injuries you received. A good bus accident lawyer will work to make your case as strong as possible.
A Dallas bus accident is often a serious and painful experience, and you want to make sure the bus company and its insurance pay for injuries that were caused by faulty equipment or the negligence of their driver.
School and tour buses, along with rapid transit buses, are all large vehicles capable of causing a lot of harm, and accidents involving these buses can cause lasting and even fatal injuries.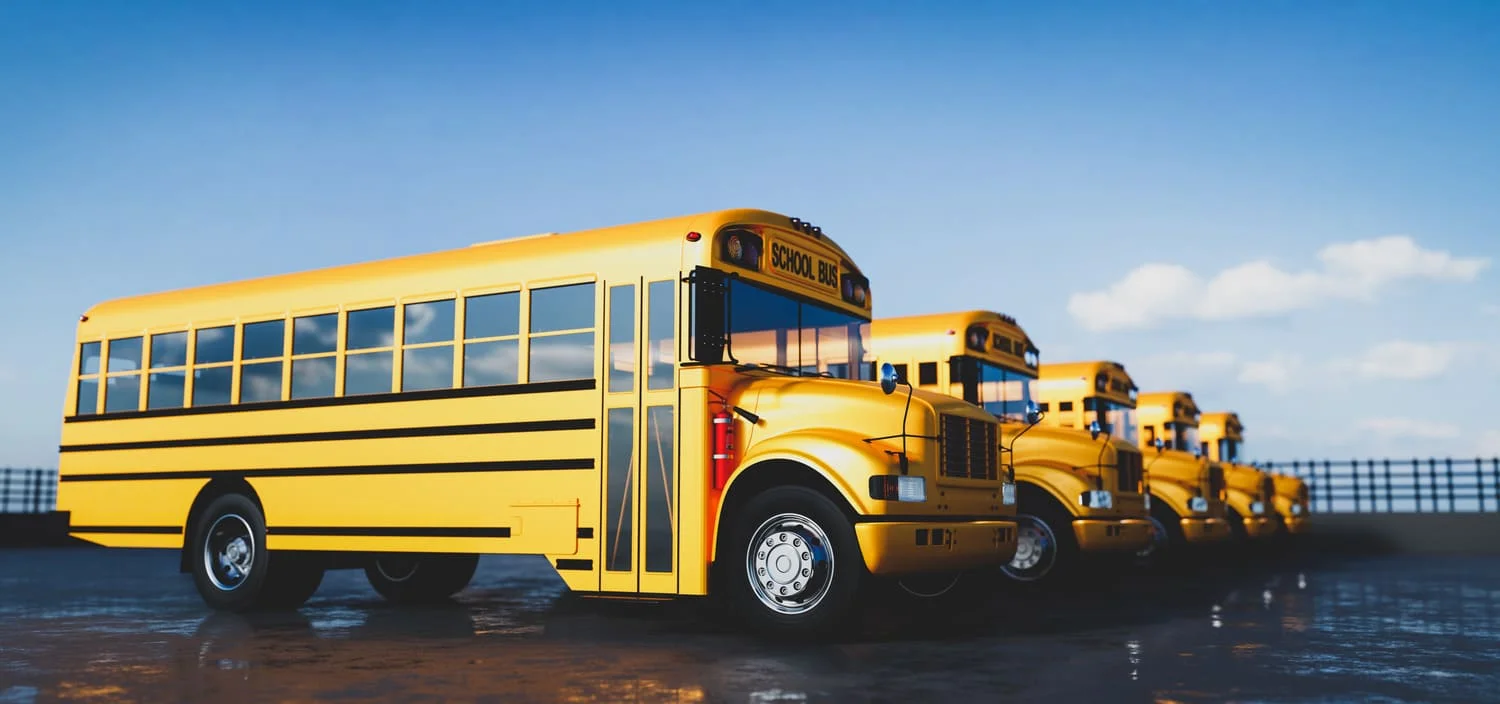 Even if you have shared fault in a bus accident, that doesn't negate the choices and decisions of the bus driver or other party that caused the accident to occur. Working with an attorney will help you get compensation that's fair to you.
Who Is Liable for a Bus Accident?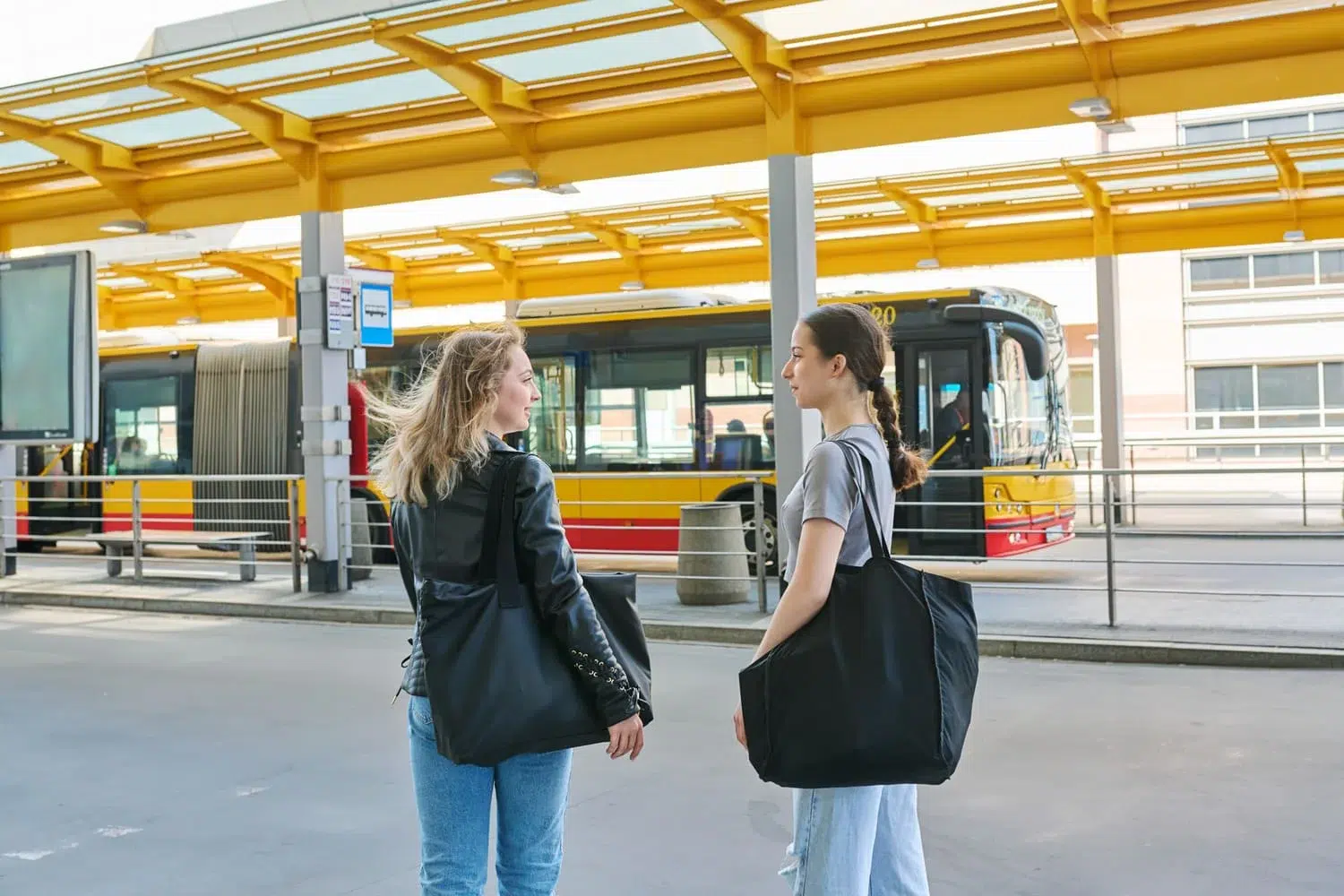 Working with a Dallas bus accident lawyer is about getting compensation, and to do that, your attorney will need to show who is liable for the accident. In many cases, it will be the bus driver and injury lawyers will look to the company the driver works for and that company's insurance to get a settlement for you.
When you work with a bus accident attorney, you show that you're serious about fair compensation for someone else's negligence. A Dallas bus accident can often be a serious accident, and it's not something you want to take lightly or should have to pay for.
While accidents happen, commercial vehicles typically cause a lot of damage because of their large size. A distracted driver behind the wheel of a bus can put the bus company at financial risk due to an accident. Seeking an insurance settlement is the right way to get compensation, and working with an attorney to do that can help increase that compensation more effectively.
Get the Help You Need for Bus Accident Compensation
Dallas bus accident lawyers are committed to helping bus passengers get the fair and just compensation they're looking for in their Dallas bus accident cases.
If you've been involved in a Dallas bus accident, you may have medical bills and lost wages, along with pain and suffering. If the accident involved a school bus, it might be your children who are injured. Reaching out to an attorney in a timely manner can help you move toward compensation to get your case settled more efficiently.
What Sets Bus Accidents Apart From Other Types of Accidents?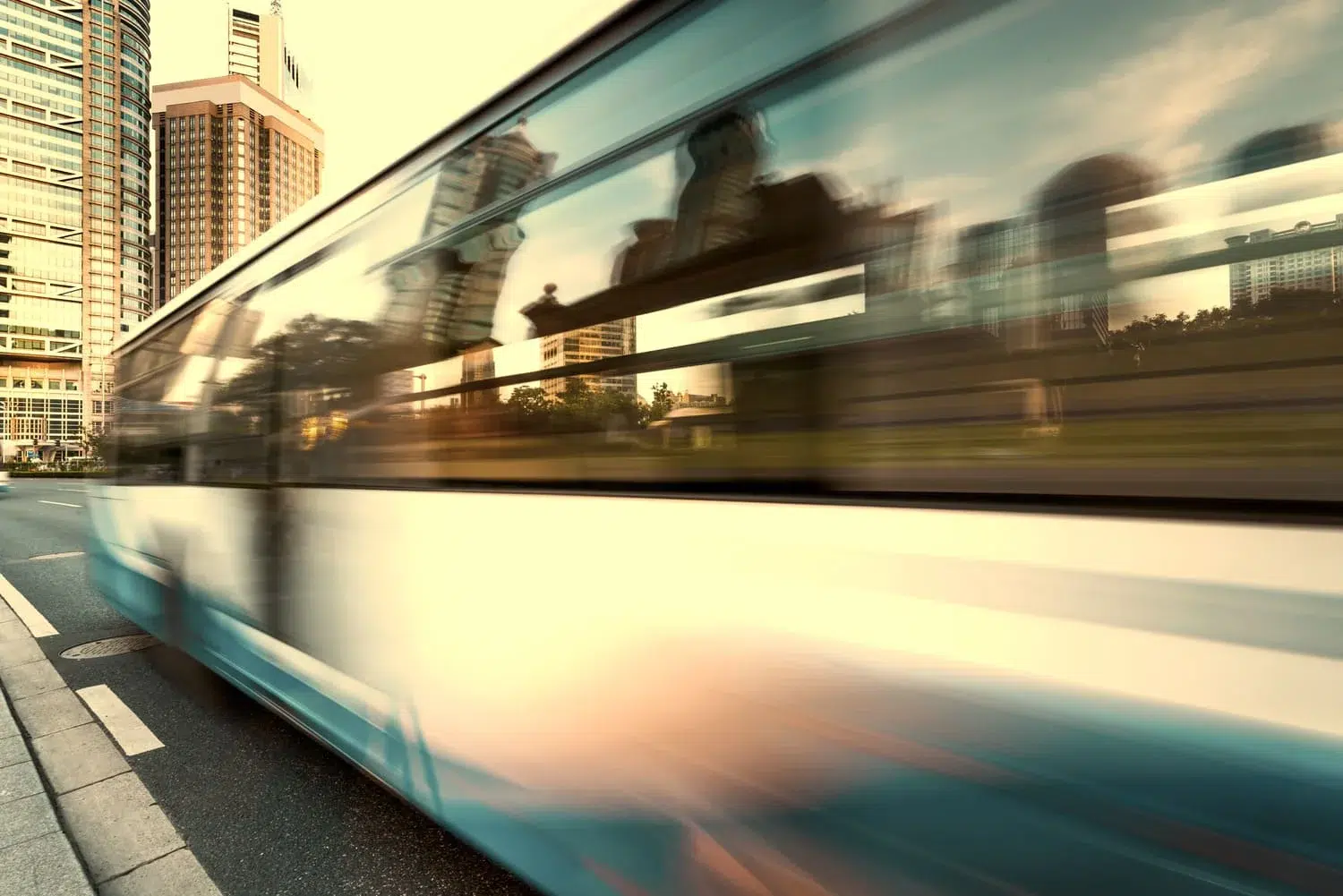 The biggest thing that sets bus accidents apart from other accidents is the sheer size and weight of buses. That's why Dallas bus accident lawyers understand the importance of what they do and the significance of the injuries that victims can sustain.
Because Dallas bus accidents can be so devastating, you want to reach out to an attorney who's committed to helping you with your compensation goals. After a bus accident in Dallas, you may have lasting injuries and not be able to do some of the things you used to do or enjoy.
A bus accident lawyer is the right choice in these kinds of cases because you need a trusted and skilled professional on your side. Not only can a Dallas bus accident cause lasting injuries but there may be fatalities and burial costs as part of the compensation as well. Seeking this kind of payment for a loved one is never easy, but an attorney can help reduce your stress during the process.
Work With Dallas Bus Accident Attorneys Today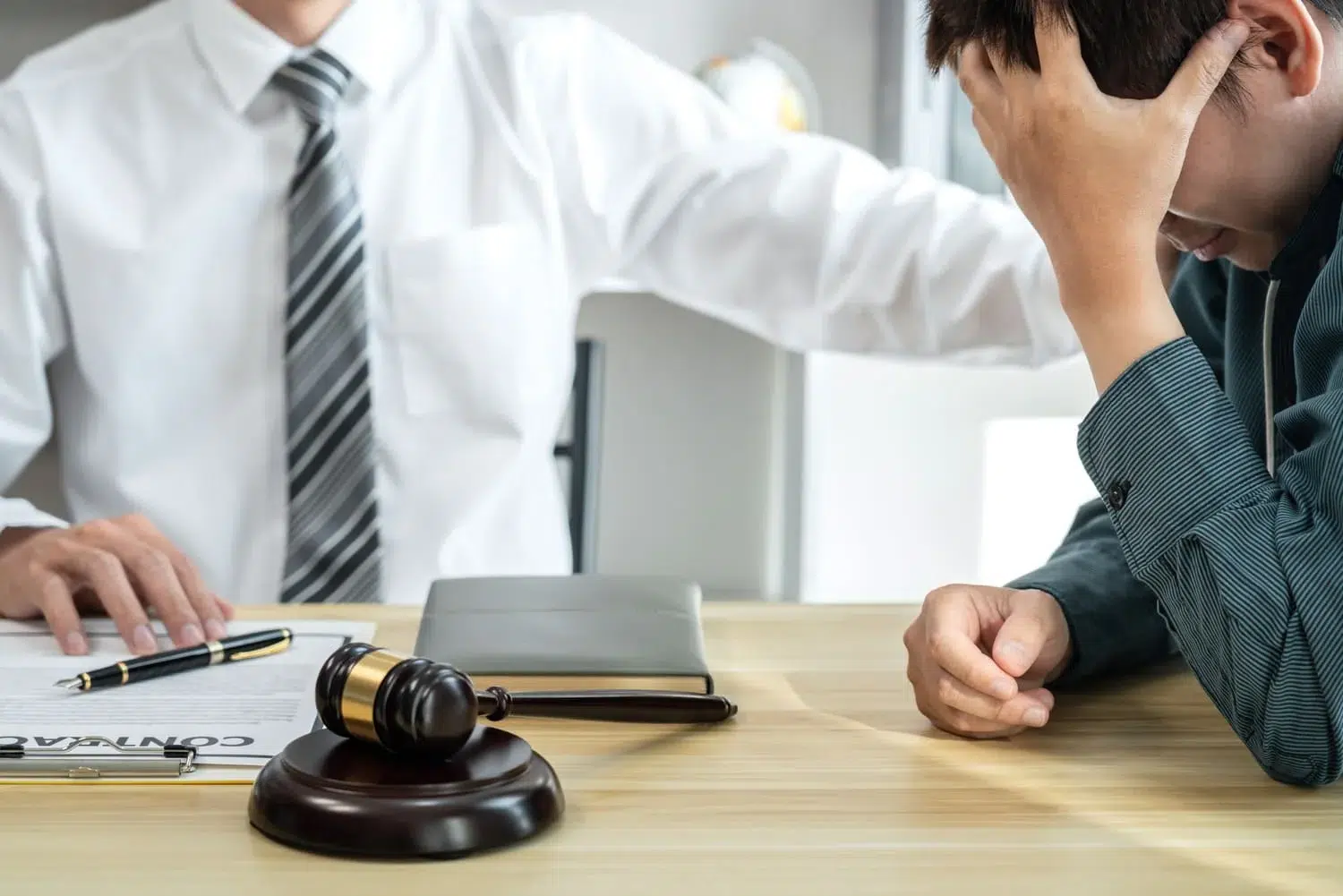 Reach out to AMS Law today if you or a loved one has been involved in a bus accident and has suffered injuries or if a loved one has died. We understand the seriousness of a traumatic brain injury and the other types of injuries you might be facing.
You don't have to let a Dallas bus accident ruin your finances while you're trying to heal and cover medical bills. Working with AMS Law for a free consultation can help you find a law firm you can trust to explore your legal options and get the compensation you deserve for a better future.