If you've been in a bicycle accident in the Houston, Texas, area, you need a Houston bicycle accident lawyer to help you recover compensation for your injuries.
Injured cyclists can have a long road to recovery, and some bicycle accident injuries can do permanent damage, as well.
With that in mind, you need the support of an experienced bicycle accident attorney, as well as quality medical professionals.
Bicycle accident fatalities are also, unfortunately, all too common. If your loved one died from a bicycle accident in Houston, or you sustained serious injuries from an accident while riding your bicycle, Houston bicycle accident attorneys can help.
The goal of working with an attorney for your bicycle accident claim is to make sure you can get your medical bills covered, as well as recover compensation for pain and suffering, lost wages, and other aspects of your case.
Bicycle accidents happen frequently around the Houston area, but many are minor. While most bicycle accidents might not result in serious injuries, the ones that do can be debilitating and cause long-term health concerns.
You don't need to fight through the legal process on your own! Working with bicycle accident lawyers gives you the support you need to move forward with your case.
An experienced personal injury attorney will know what to look for from the accident scene, how to make motor vehicle laws work in your favor, and the right way to seek compensation for your severe injuries or a loved one's fatality.
Here's what you need to know about bike accidents and how Houston bicycle accident lawyers can help address your case.
Is There a Houston Bicycle Accident Guide?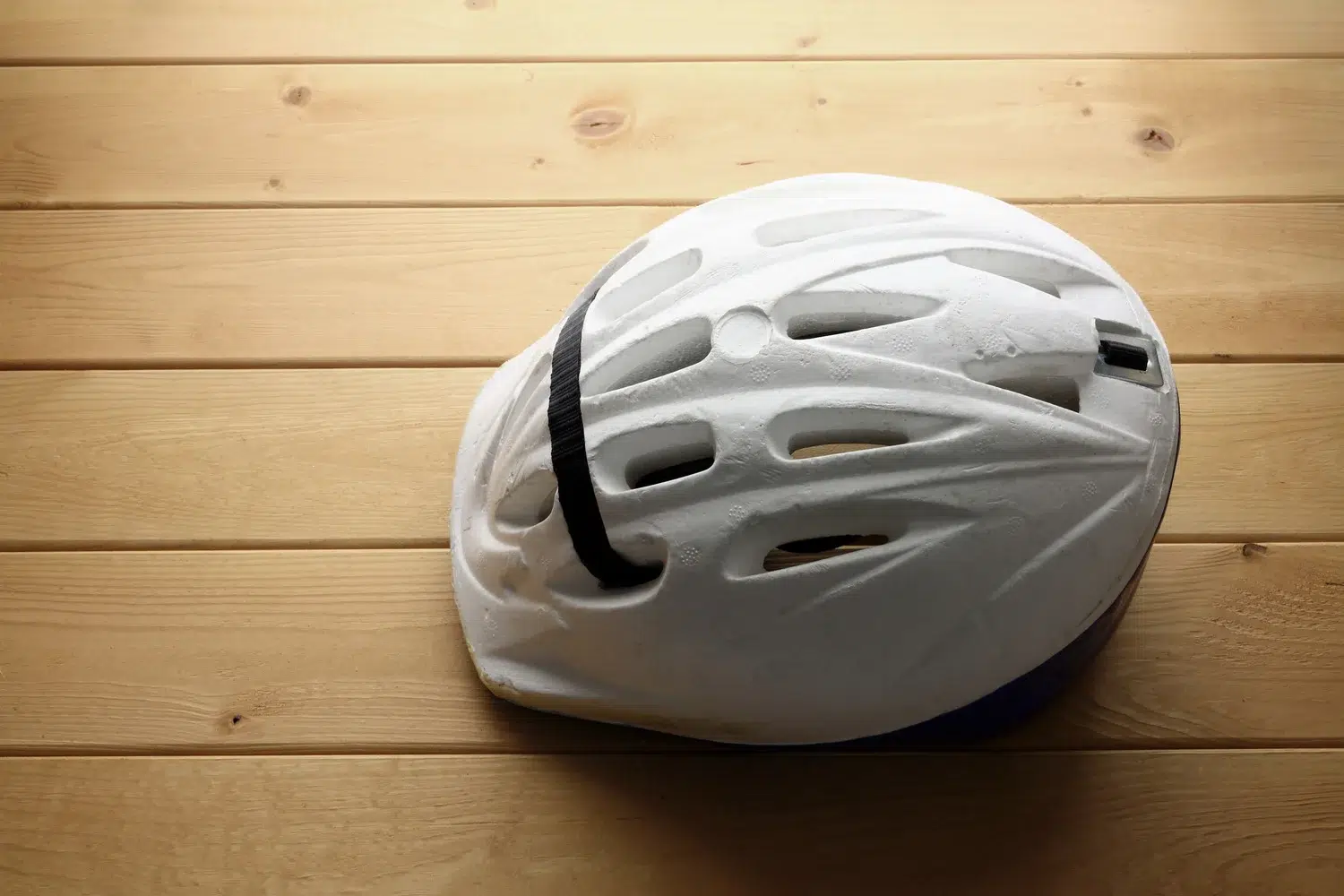 There's no official guide to follow after a bike accident, which is why you need a Houston bicycle accident lawyer to help you settle with the insurance company or even take your case to court.
Having the right help and support can help you get compensation for severe injuries, the time you missed at work, your medical bills, and more.
A motor vehicle is so much larger and heavier than a bicycle, and being in an accident while riding your bike can be very serious.
Rather than worry about the exact steps to take after a Houston bike accident, focus on your medical needs and healing from the damage caused.
The more information you can collect at the scene of the accident, the better, but depending on your injuries, that might not be possible.
Many injured victims are taken to the hospital right after a bike accident and can't necessarily get the driver's information and other details. A Houston bicycle accident lawyer can work on getting that data at a later date.
Common Injuries After a Bicycle Accident
When you're involved in a bike accident, there can be many different injuries sustained. Broken bones are common, as are head injuries, lacerations, bruises, and whiplash.
You may also have internal injuries, depending on the severity of the bicycle accident and whether you were wearing a helmet or other protective gear. Because bicycle accidents often cause serious injuries, you may take time to recover from the damage.
Fatalities also happen after bicycle accidents in some cases, and Houston bicycle accident lawyers are accustomed to working with the family members of bicyclists who have lost their lives.
If a loved one was killed in a bicycle accident or you were involved in an accident where you were seriously injured, you may need to make an injury claim through an attorney.
Even if your injuries don't seem too severe at the time, seeing a doctor and making sure is vital. You don't want to ignore a medical problem from the accident, as it could get worse over time.
Contact a Texas Bike Accident Attorney to Discuss Your Options

Finding out the options for a bicycle accident injury claim is the next step after seeking medical treatment. When you reach out to a Houston bike accident lawyer, you can find out about compensation, factors that could affect your case, and the traffic laws that could come into play, as well.
Bicycle accident victims don't need to fight their battles alone. A free consultation with a bicycle accident lawyer will help you understand the possible compensation for medical expenses, including spinal cord injuries, traumatic brain injury, or other harm.
Whether there was a designated bicycle lane, the traffic laws in the area, and whether you were wearing proper safety gear are just a few factors your attorney will consider.
Personal injury law is designed to help people who are victims of car accidents, bicycle crashes, and other traffic accidents. Depending on where the accident occurred and the details of it, your personal injury claim could be worth a lot of money.
The best way to find out about personal injury claims and whether you can be compensated for your bike and car collision is to contact a bike accident attorney. They may be able to take your case on a contingency fee basis, so you don't pay for their services unless they win your case.
What is My Houston Bicycle Accident Case Worth?
Many bicycle accidents are relatively minor, but the more serious ones could be worth a lot. Bicycle accident statistics in the Houston area indicate that there are a lot of accidents between bikes and cars, even with bike lanes throughout the city.
If motor vehicles don't yield to bicycles in bike lanes, for example, or if a cyclist isn't riding in the appropriate bike lanes, that can make a difference in the outcome of the case.
Your case could be worth thousands or even tens of thousands of dollars, but working with a bicycle accident lawyer is the only way to find out.
An attorney can get the driver's record from the Texas Department of Motor Vehicles and use that information to potentially help your case. Your attorney will also look at the bicycle lanes in the area, the accident report, and other details to hold the responsible party accountable.
How a Houston Bike Accident Lawyer Can Help Your Case
It can be tempting to work with the insurance company of the driver to try to settle your accident claim quickly. Additionally, you might feel like having the company cover most of your medical expenses is enough.
But after a bike crash, you could be dealing with future issues, ongoing medical attention, and more. If you're in Harris County and in need of help after a bike accident, you want to work with an attorney to get the maximum compensation you can receive.
There's no reason to settle for less when a free consultation will help you understand what you could receive. Whether you're an avid cyclist or you were just out for a short ride on a sunny day, negligent motorists can cause serious damage.
You don't want a driver's negligence to go unchecked, especially when it causes you harm. As an injured cyclist, it's better to work with an attorney to get as much compensation as you can. Then you can have more peace of mind, along with coverage for your medical costs and other expenses.
Steps to Take After a Bicycle Accident in Texas
After a Texas bicycle accident, there are certain steps you want to take if you can. In some cases, such as having severe injuries, you might not be able to do anything except go to the hospital for medical care.
If possible, though, you'll want to get the other driver's information, along with pictures and video of the accident scene. Call the police and get a copy of the accident report they make, as well.
You can even see if anyone in the area caught the accident on video, such as with a dash cam or a camera at a local business. The more data you can collect to prove fault, the better. However, focus on your health first.
Your attorney can work on collecting information later if you're physically unable to do so at the scene. You want to prove negligence on the part of the other party, but medical care comes first, especially if it's a matter of life and death.
Determining Fault in a Houston Bike Accident
To settle your case, your attorney will look at the information you've provided and what they can collect. That includes the police report, your medical bills, any road rash or other injuries you have, eyewitness accounts, and other details.
In some cases, you may be looking at modified comparative negligence, which means that both you and the driver may have made errors. However, that doesn't necessarily mean you can't recover damages.
If you're found to be less than 50% at fault, you can still recover damages for your personal injury. These damages will be reduced due to partial fault, but you can still have compensation.
A bicycle accident in Houston, or outside the city limits in other areas of Harris County, can sometimes be hard to settle if there's not enough evidence and no one will admit fault.
That's why working with a personal injury attorney is so important because it gives you a strong legal advocate who can dig into your case and find the details that can get you the compensation you deserve for the injuries you've sustained.
Depending on the facts of your case, you may need to go before a judge instead of settling out of court. Make sure your personal injury attorney is prepared to take your case all the way in case court becomes necessary.
How Do I Recover Compensation for My Bicycle Accident?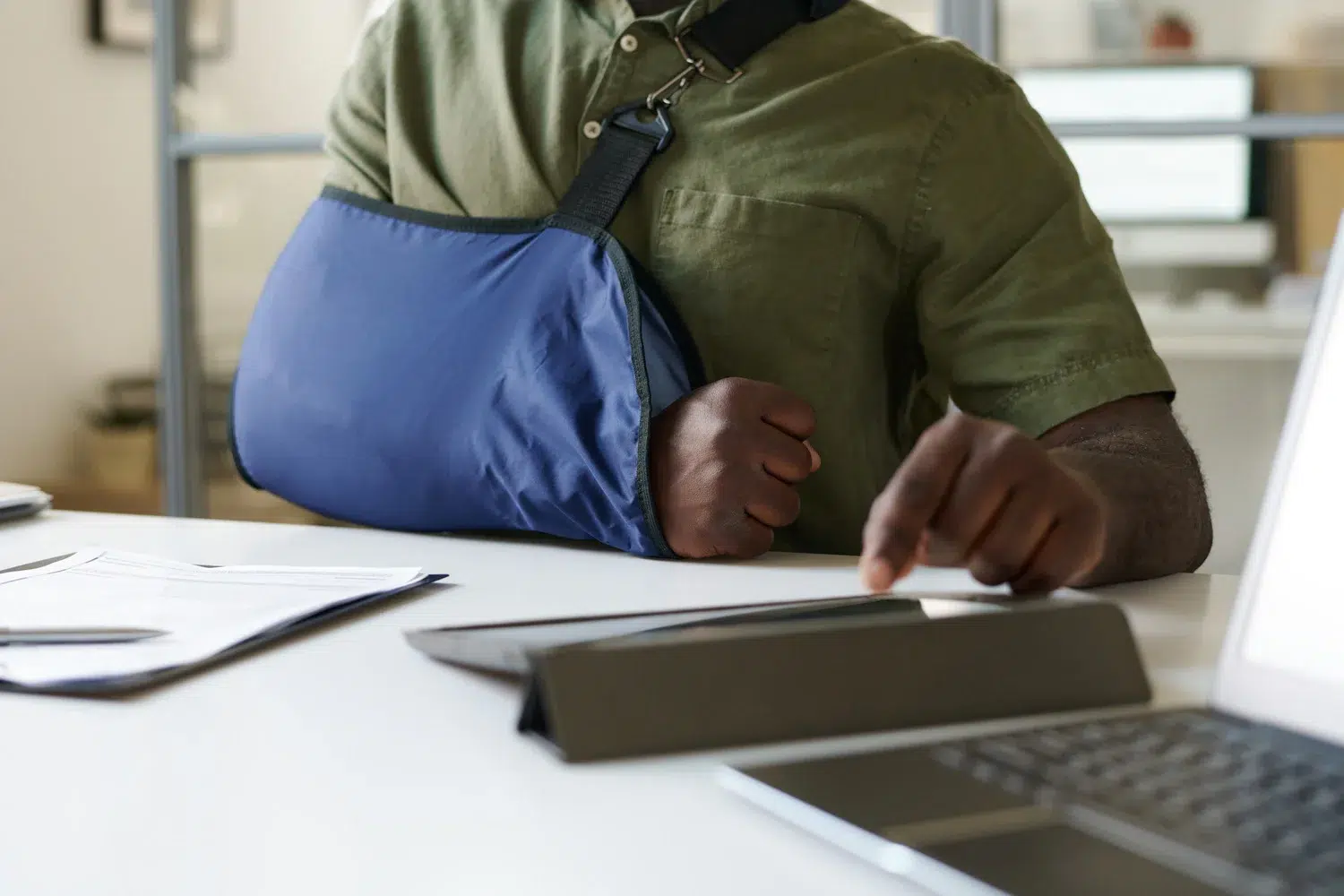 After a bicycle accident in Houston, recovering compensation isn't always easy. If the driver at fault was passing cyclists in a dangerous area or at a high rate of speed, recovering might be uncomplicated.
If cars swerve to avoid something in the road and accidentally harm a bicyclist, that might also be relatively easy to settle, depending on the details.
However, many personal injury cases are difficult because of comparative negligence issues or because there are extenuating circumstances that affect the outcome of the case. It's easier to recover compensation when you have an attorney on your side.
Your attorney will know all the specifics of the law, making it more likely that they can guide you in the right direction and build a case for you to receive compensation for your medical costs and other expenses.
What are the Most Common Causes of Bike Accidents in Houston, TX?
Like most personal injury cases, common causes of bike accidents include the negligence of others around you, momentary lapses in concentration or judgment, and impairment or distraction.
A drunk driver could cause an accident, but so could someone looking at their phone or experiencing a medical event behind the wheel.
In the majority of cases, though, distraction and inattention are the causes of accidents involving bicycles and cars. A lot of drivers aren't looking for bicycles. They're looking for other cars instead.
When they don't see another car, they don't register that there's something in their path. This happens a lot with pedestrians and motorcycles, as well.
Wearing reflective clothing, a flashing light, and bright colors can help drivers see you, but those things aren't always enough to avoid an accident and the resulting personal injury claim.
Common Injuries that Result from Bicycle Accidents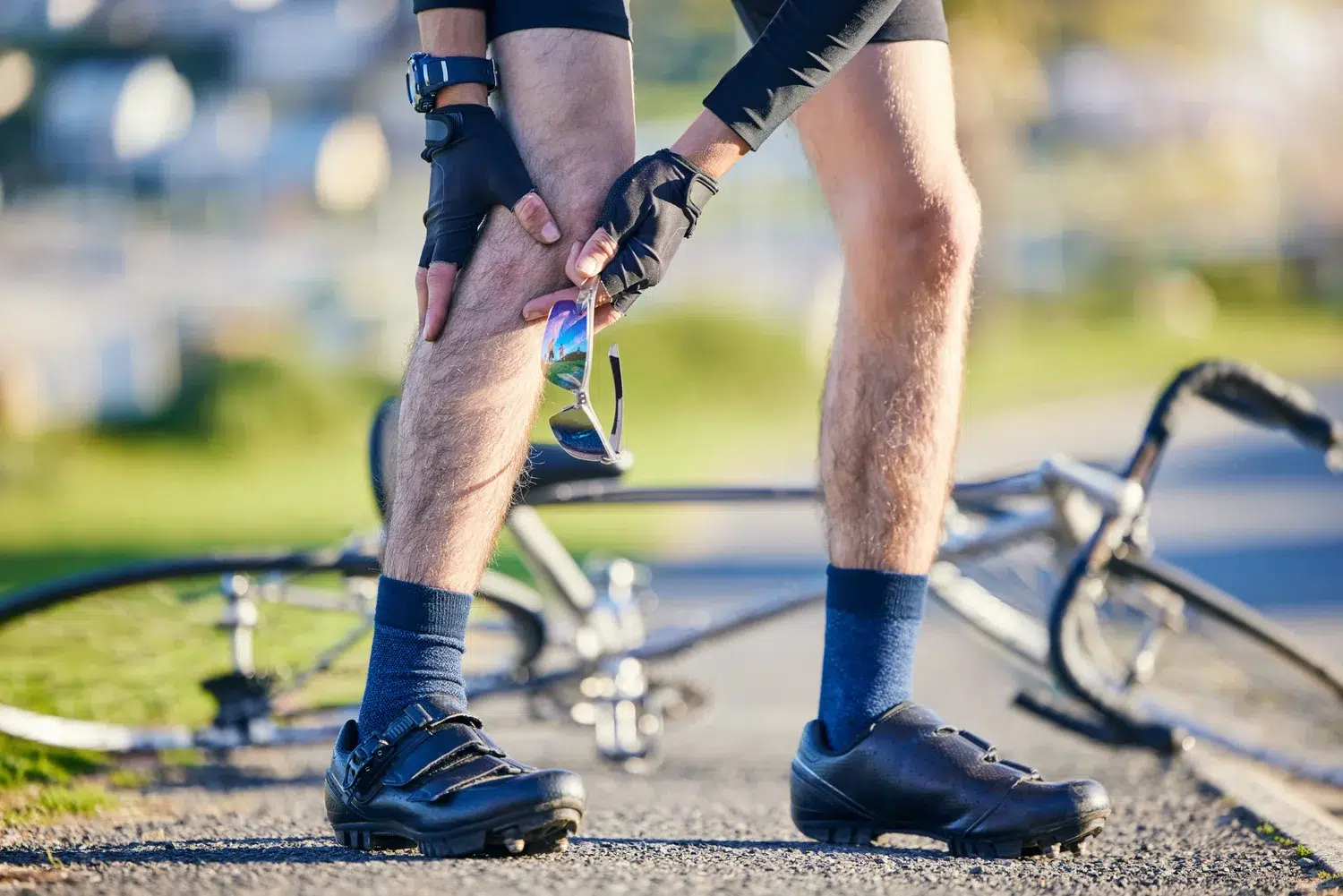 When you're in a bicycle accident, you can experience many different types of injuries, some of which are more severe than others.
Minor accidents generally result in cuts and bruises, along with the occasional fracture or mild concussion. These accidents are frightening, but they don't result in long recovery times or permanent disabilities.
Injuries to the head and spinal cord can also occur, though, along with neck injuries, broken bones, internal damage, and the emotional distress that comes with traumatic accidents.
Taking precautions to avoid an accident is very important, even if it's not always enough. The right protective clothing and careful attention to detail can make a difference in some cases.
Sometimes, they'll help you avoid an accident entirely, while other times, they will reduce the severity of the injuries you experience.
Why Do I Need a Bike Injury Attorney?
If you're injured in a bicycle accident, working with an attorney is the right step. Not only can a consultation with an attorney give you important information about the value of your case, but you can get your questions answered, as well.
It's important to have a legal representative on your side to work with the insurance company and help you seek compensation for your injuries.
You can do that on your own, but you're not likely to be offered as much. Don't take the first offer the insurance gives you. Consult an attorney first and ask their opinion.
They can tell you if the offer that was made to you is a good one and what they think is fair for your case and level of injuries.
Then, you can make an informed decision about what you want to do next, and if you decide to pursue more compensation, your attorney can help you do that.
Knowledge really is power, and you don't want to be in a position where the insurance company has all the power over the outcome of the case. Having an attorney helps to level the playing field.
Common Causes of Bicycle Accidents Involving Cars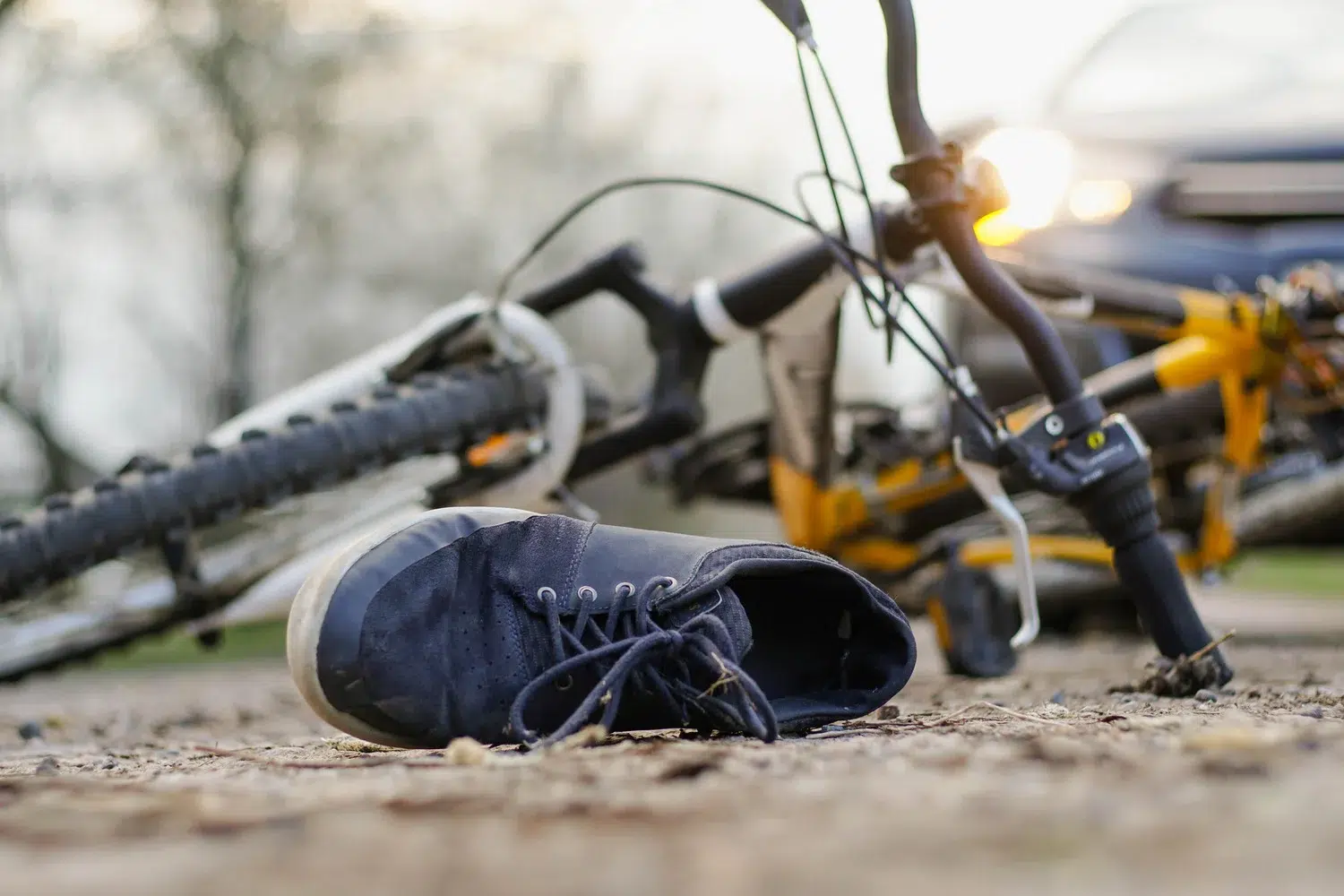 Drivers who don't see cyclists cause bicycle accidents the majority of the time. That's not to say that the cyclist can't be at least partially at fault, but it's typically the driver of the car that causes the problem.
Because drivers aren't generally trained to look for any kind of movement, they don't see cyclists. They're looking for cars, and if they don't see one, they'll go ahead and turn or change lanes.
Some drivers also get into bicycle lanes or in other spaces where they shouldn't be, putting cyclists at risk of harm.
Of course, it's also very important for anyone riding a bicycle to obey traffic laws and watch for cars, pedestrians, and other cyclists. Sometimes, the cyclist is at fault, although that's much less likely.
Who is Liable if a Car Hits a Cyclist?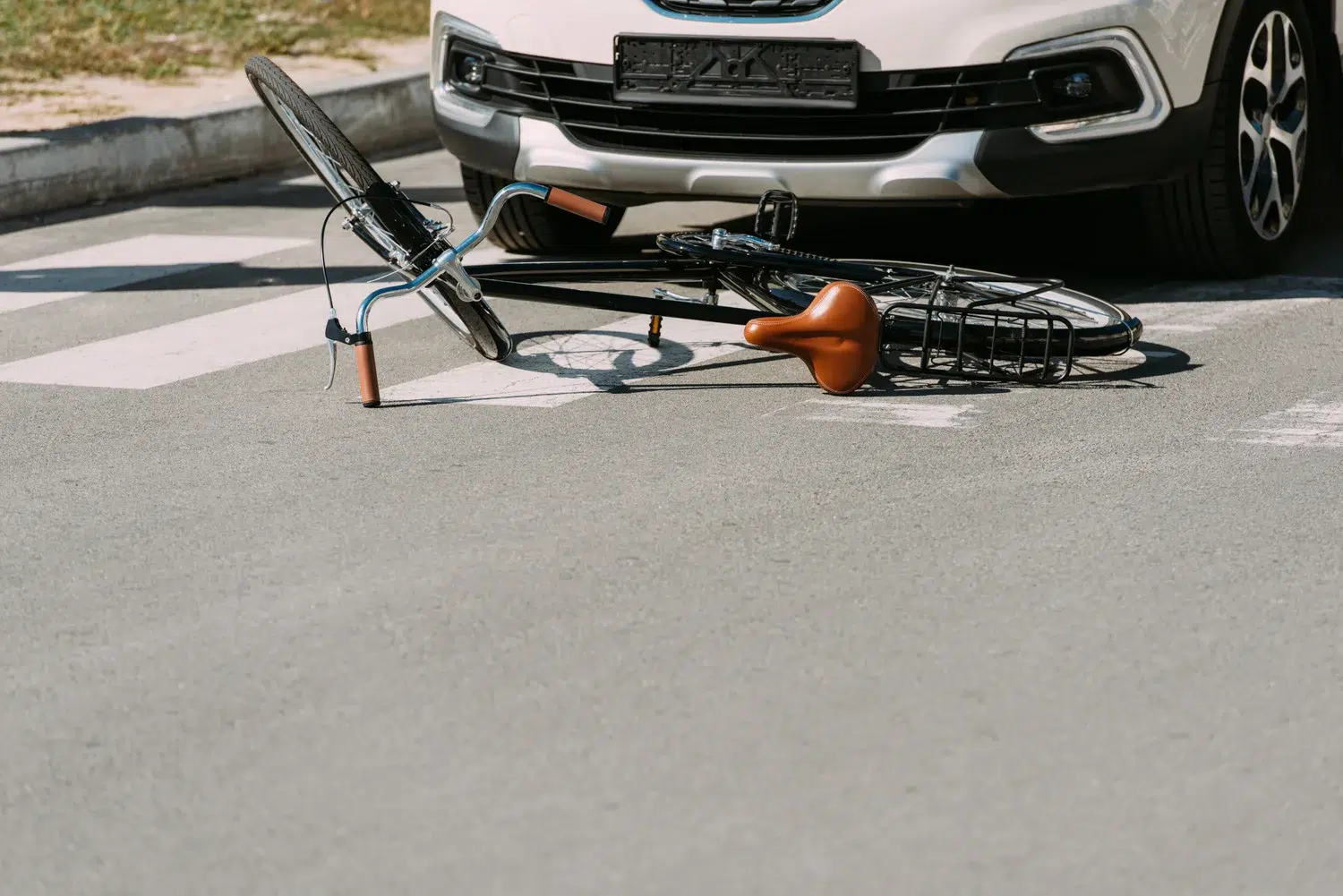 If a car hits a cyclist, it's generally the fault of the driver of the car. That assumes the cyclist wasn't doing anything illegal and was riding where they were supposed to.
Determining liability is something your attorney can help you with so you can work toward compensation for your injuries.
Even if you think you might be partially at fault, it's important that you don't admit fault at the scene or to anyone you talk to about the case.
Let your attorney handle the issue, as they can look at all the factors surrounding the accident and help you work toward fair and just compensation for your costs and the harm the driver's negligence caused.
Because liability is a legal issue, you want trusted professionals addressing it for you and working with the other party's insurance provider to settle the case and move past it.
Should I Accept the Offer the Insurance Company Sends Me After the Accident?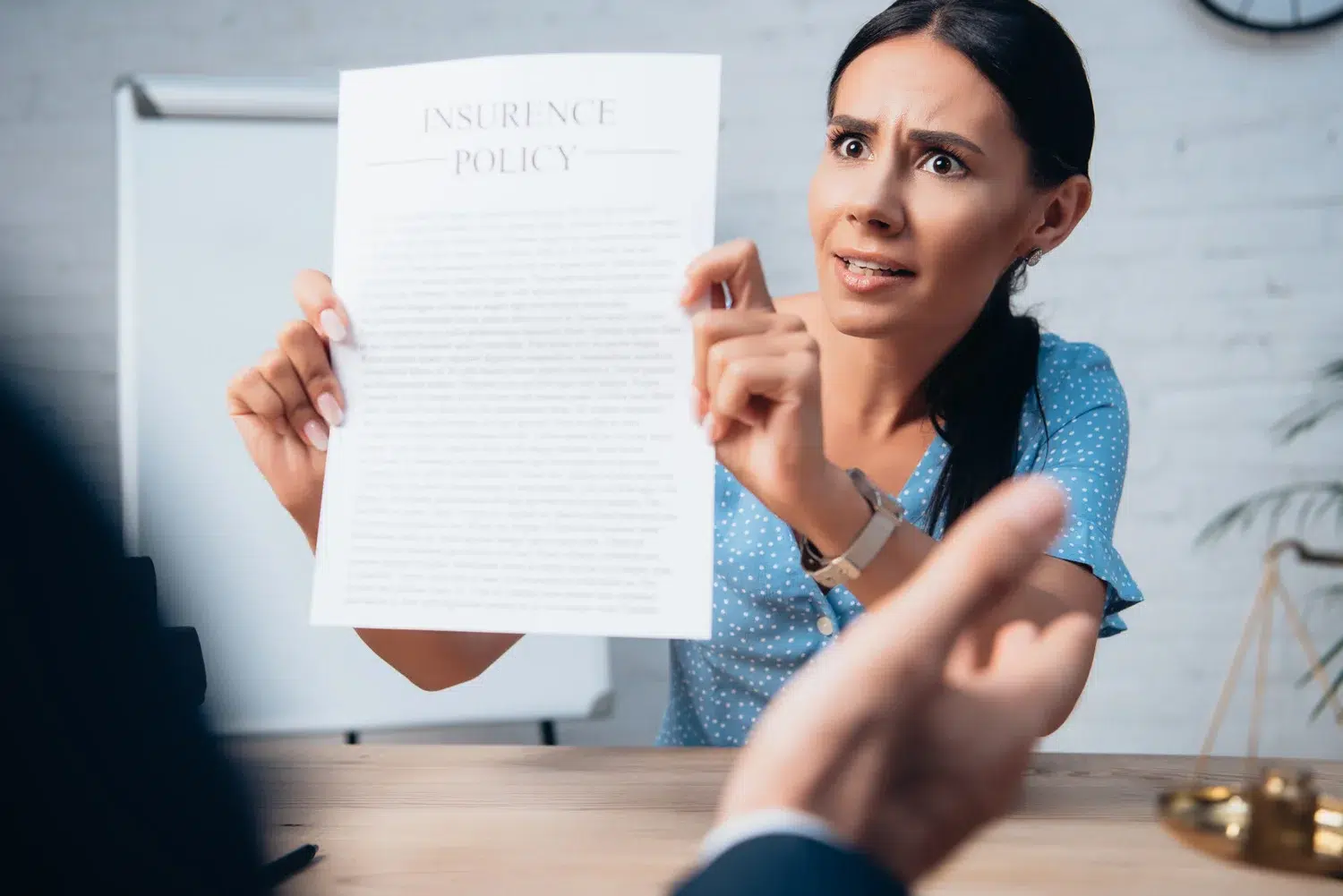 In general, you should never accept the first offer the insurer provides to you. They will typically lowball you and hope that you'll take the money they offer to settle the case.
If you do that, you'll likely also have to sign something that says you can't sue for any further damages or any claims, even if you have additional injuries or costs in the future.
That's a lot to think about since it can take some time for an injury to appear after an accident. Working with an attorney is the best way to make sure you're getting fair treatment.
In most cases, an attorney can help you get a higher level of compensation for your injuries and make sure you're protected if you have additional claims in the future or unexpected medical costs related to the accident.
What Should I Do to Protect Myself After a Bicycle Accident?
The best way to protect yourself after an accident on your bicycle is to contact an attorney and talk to them about your options.
They may recommend a specific course of action, or they may work with you and the other party's insurer to settle the case.
Most cases can be settled out of court, and you might be able to resolve the case quickly if the evidence is clear or there aren't any lingering questions.
However, some cases go all the way to court and can take a long time to settle. If that happens with your case, it's important to make sure you have a trusted attorney to help you make good decisions for your future.
Contact a Bike Law Attorney Today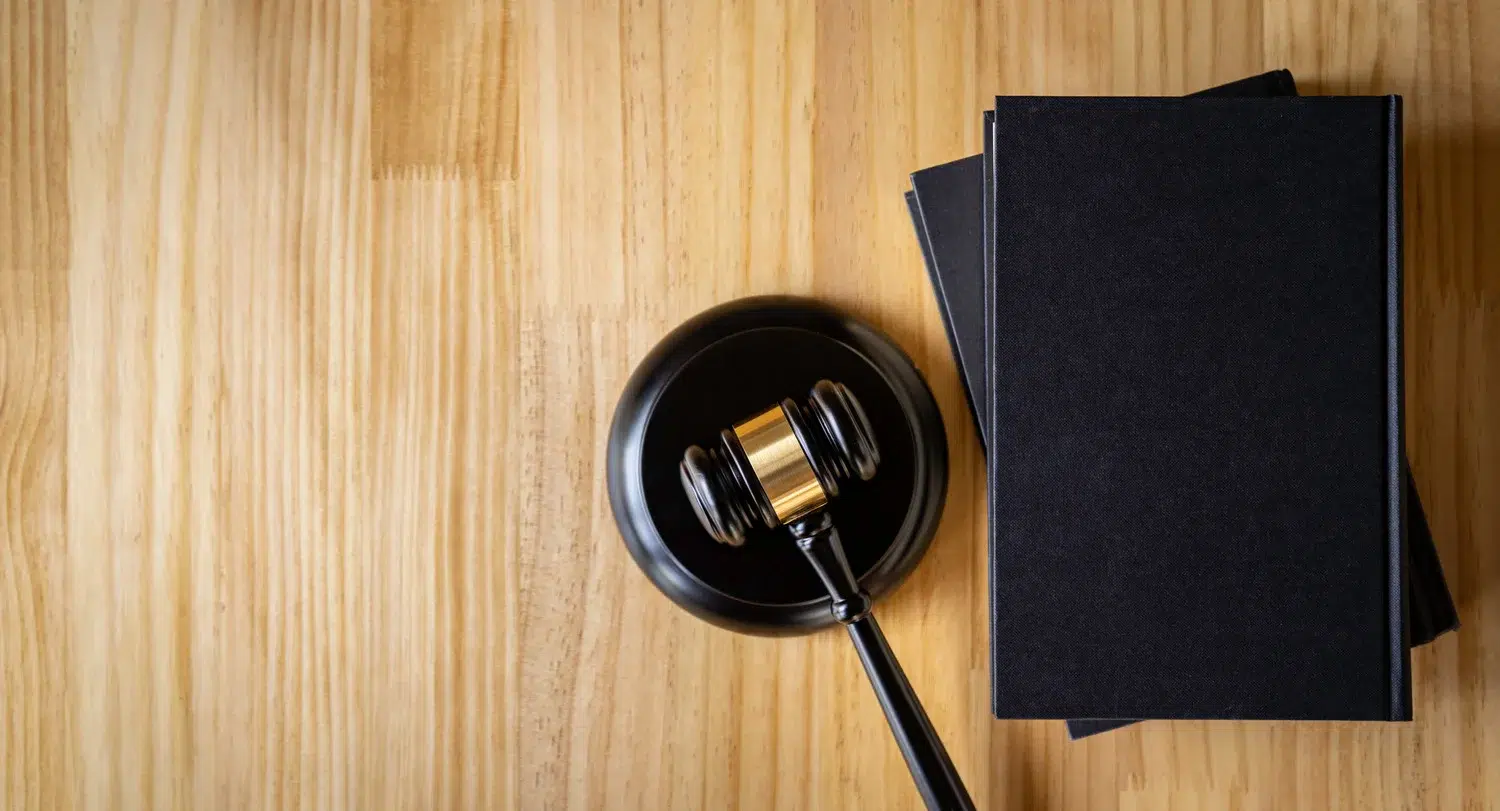 By working with an AMS bike law attorney for a free consultation, you can get the knowledge and peace of mind you need after your bicycle accident. Don't settle for a small amount from the insurance company just to settle your case fast.
Instead, reach out to AMS Law for the help and support you deserve so you can receive fair and just compensation and have your medical costs and other expenses covered. You don't have to fight this battle alone, and you deserve to be properly compensated for your injuries. Call for a free consultation today.