The State of Texas ranks number 8 in the nation for motorcycle registrations. Out of more than 380,000 registered motorcycles, there were almost 7500 motorcycle accidents and 562 fatalities in 2022. In 2021, there were 5,932 motorcycle fatalities in the United States, making up 14% of all traffic deaths. Texas makes up almost 10% of national motorcycle fatalities. This has earned the state the dubious honor of being one of the most dangerous states for motorcyclists due to the high number of fatalities and serious injuries from crashes.
Crash data collected from 2022 accidents shows Houston as one of the safer cities for motorcyclists (number 59). At one time, those statistics were considerably higher, propelling it to the top of the list, but recent analyses of motorcycle crashes show those numbers have declined. They have not lowered for the rest of the nation, though, and there are still cities in Texas, such as Arlington (number 16), that rank much higher.
If you ride a motorcycle, even if it's only on a pretty weekend, you need to know the rules of the road – and where you can turn if disaster strikes.
Texas Law for Motorcycles
Many Texas traffic laws apply to both cars and trucks. However, there are some laws in the state that only apply to motorcycles. This is to increase rider safety and reduce motorcycle accident injuries and fatalities. If you operate a motorcycle in any capacity, you need to know these laws not only to keep you safe on the road but also to ensure that you know your legal rights.
License
All individuals who operate a motorcycle are required by Texas law to have a Class M driver's license. This Motorcycle endorsement is available nationwide and is required by all states. In order to get a Class M endorsement in Texas, individuals must meet all requirements for getting a regular driver's license as well as successfully completing a motorcycle safety course.
Other vehicles that require this endorsement include motorized scooters with an engine that exceeds 50cc and mopeds not on the Texas Certified Moped List.
Registration
Registration with the Texas Department of Motor Vehicles is required for all motorcycles and mopeds in the state. While a Class M endorsement is not required to register a motorcycle, the individual does need to provide valid ID, along with a completed application for Texas vehicle registration, proof of ownership, completed vehicle inspection report, proof of Texas motorcycle insurance coverage, all fees required for registration, and either proof that they have paid the applicable sales tax or the amount of sales tax so they can pay at the DMV.
Motorcycle Helmet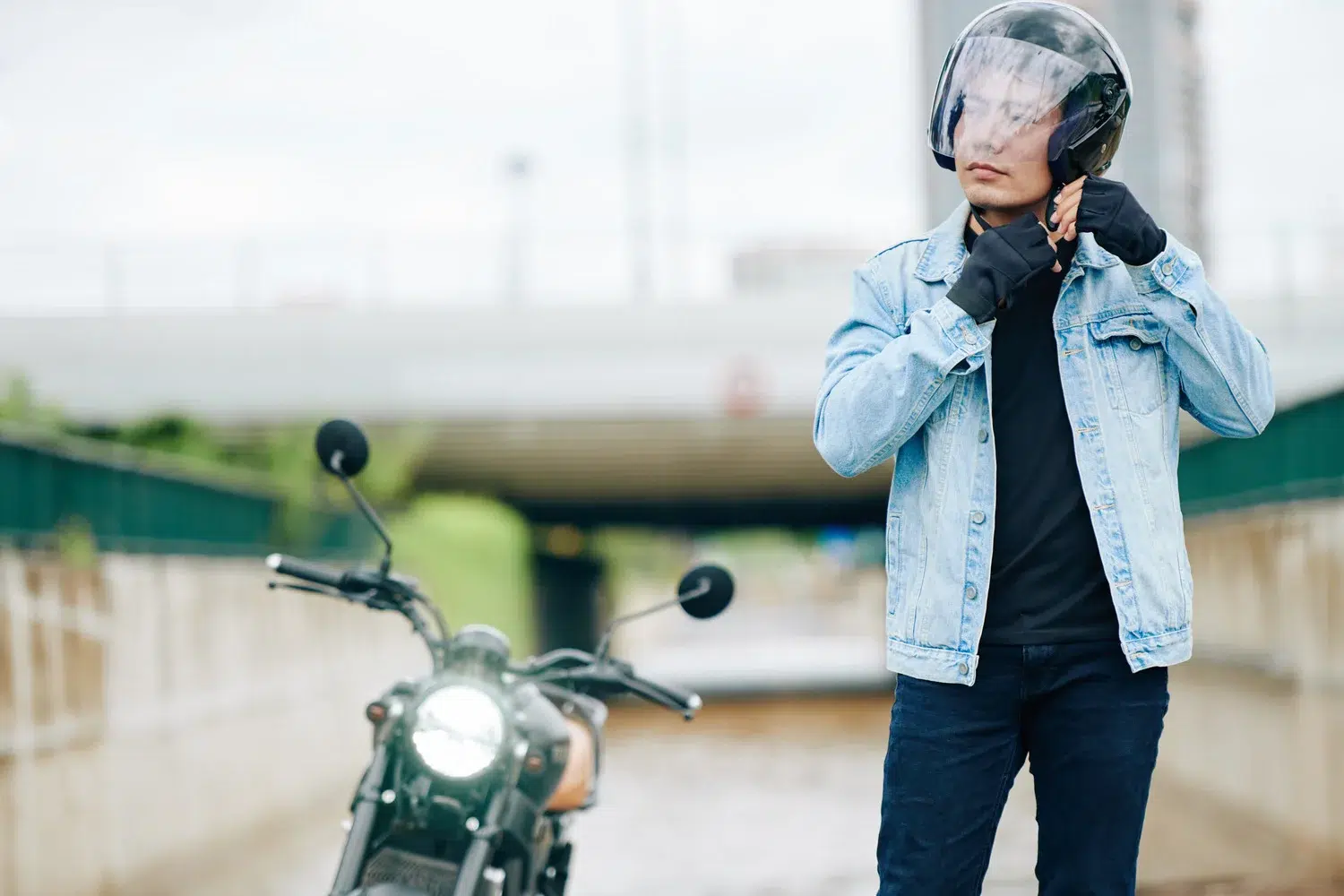 Both riders and passengers aged 21 and under are required to wear a motorcycle helmet. Riders and passengers over 21 are not legally required to wear a helmet if they are able to meet certain conditions:
They must have medical insurance
They must complete a motorcycle safety course
Experts and health professionals do not recommend foregoing a helmet when operating or riding on a motorcycle.
Insurance
Anyone in Texas who operates a motor vehicle is required by law to carry the minimum liability insurance, and motorcyclists are no exception. The minimum liability insurance for someone who operates a motorcycle in Texas is:
$30,000 per injured person
$60,000 per accident
$25,000 for property damage coverage
Many insurance companies offer policies that have more coverage and various types of add-on coverage, but this is the bare minimum that Texas law requires.
Lane-splitting
Lane-splitting involves the motorcyclist maneuvering the bike so that they can drive between lanes of stopped or moving traffic on the interstate, highway, or road. This practice is extremely dangerous and is illegal in Texas. It is one of the top causes of motorcycle accidents in the country. However, there is no law that specifically prohibits lane splitting, but the state does have a law that restricts vehicles to only moving within a single marked lane, and they can only leave that lane when it is safe to do so.
Motorcycle Riders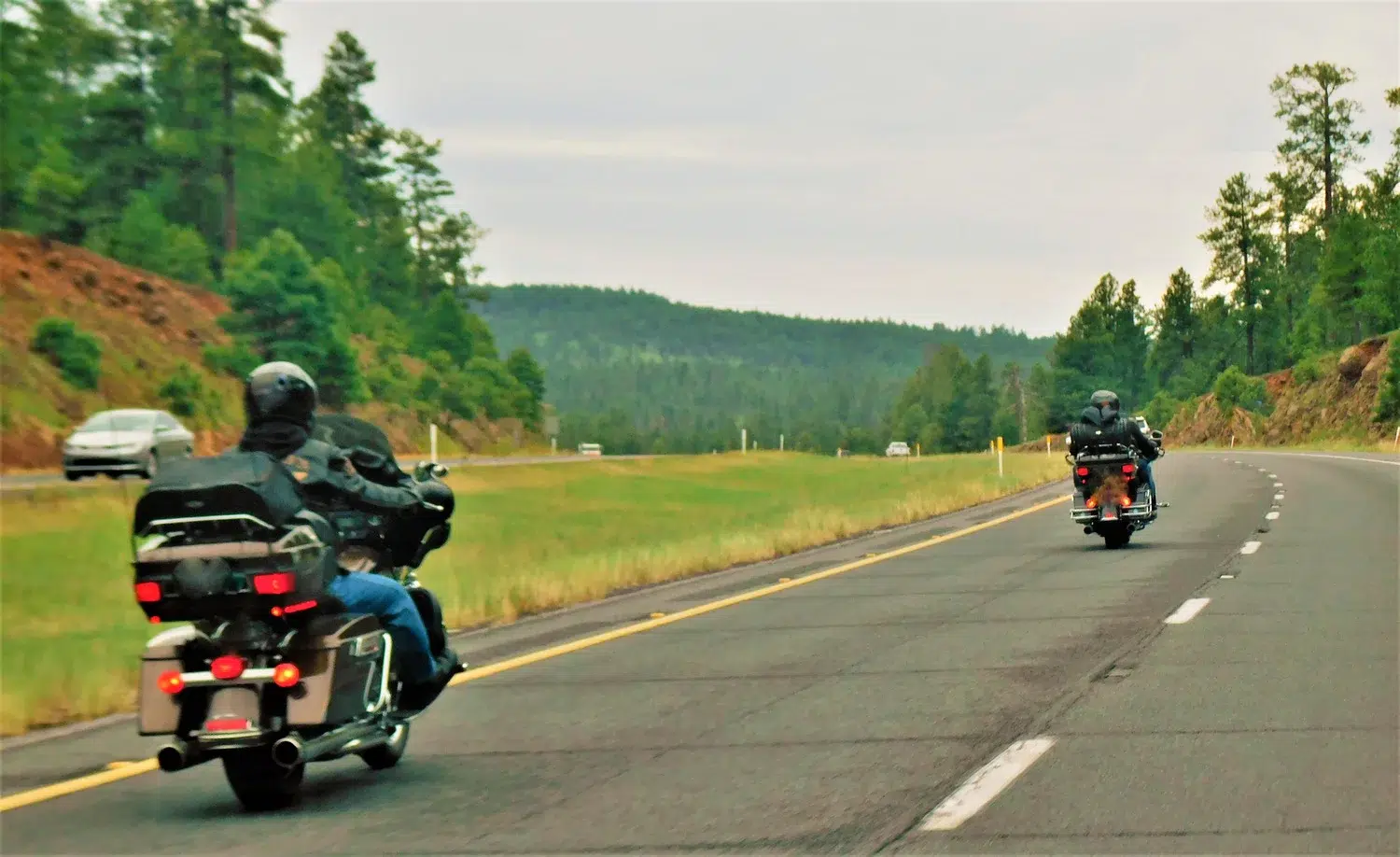 The law in Texas does allow motorcycle riders. However, there are some restrictions. Passengers are only allowed if the bike is designed to carry passengers. In other words, there must be a fixed seat, handholds, and footrests for the passenger.
All motorcycle passengers must adhere to the Texas helmet laws.
Age is important when it comes to motorcycle riders. There are several requirements:
The passenger must be older than 5 years old
Child seats are required for children younger than 8 years old or under 4'9' in height.
Child seats are not required for children who are 8 years old or older and over 4'9' in height
Motorcycles do not have the capacity to accommodate child safety seats, so this essentially means that children younger than 8 and under 4'9' in height cannot legally ride on a motorcycle. The truth is, given the lack of protection that a motorcycle provides, even with safety gear, a motorcycle accident can cause a young child to experience catastrophic injuries and even death. It isn't worth the risk.
It is important to note that law enforcement can stop and cite a motorcyclist for a passenger law offense.
Do Motorcyclists Have the Same Rights on Texas Roads as Cars Do?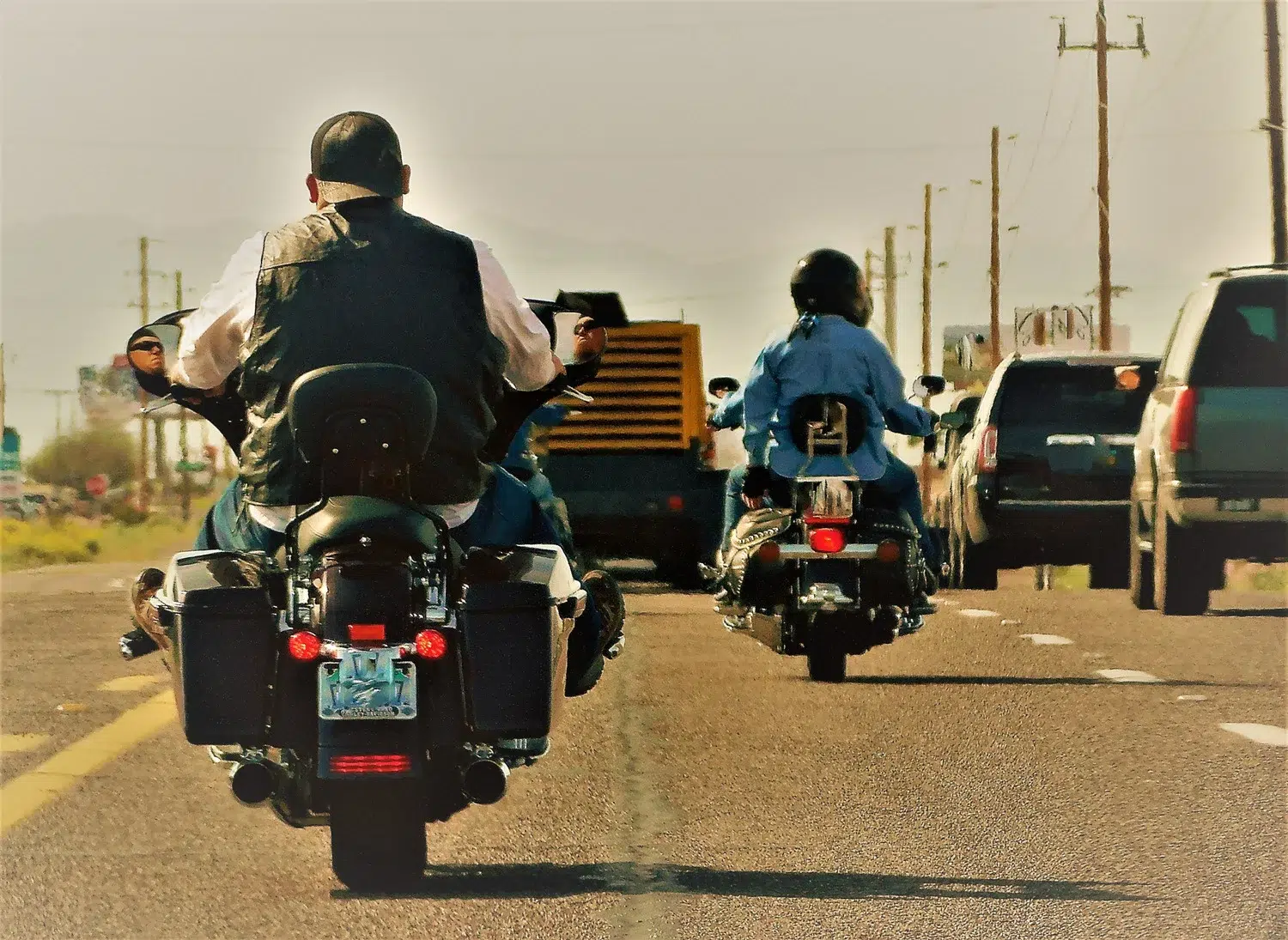 Traffic laws in Texas do give motorcycles the same rights as cars on the road. Just like cars and trucks, they have a legal right to their own traffic lane as well as adequate space within that lane. This means that cars and other vehicles are not allowed to follow too close or veer into a motorcyclist's lane, cutting them off when passing other cars, trucks, or motorcycles on the road.
All too often, motorists in both commercial and passenger vehicles are unaware of the serious injuries they can cause by driving this way. They can cause a major motorcycle accident or force the bike off the road by driving recklessly and without regard for others.
All motorists are required by law to give the same reasonable space to motorcycles that they give to trucks and cars.
Secure Legal Assistance for Motorcycle Accidents in Texas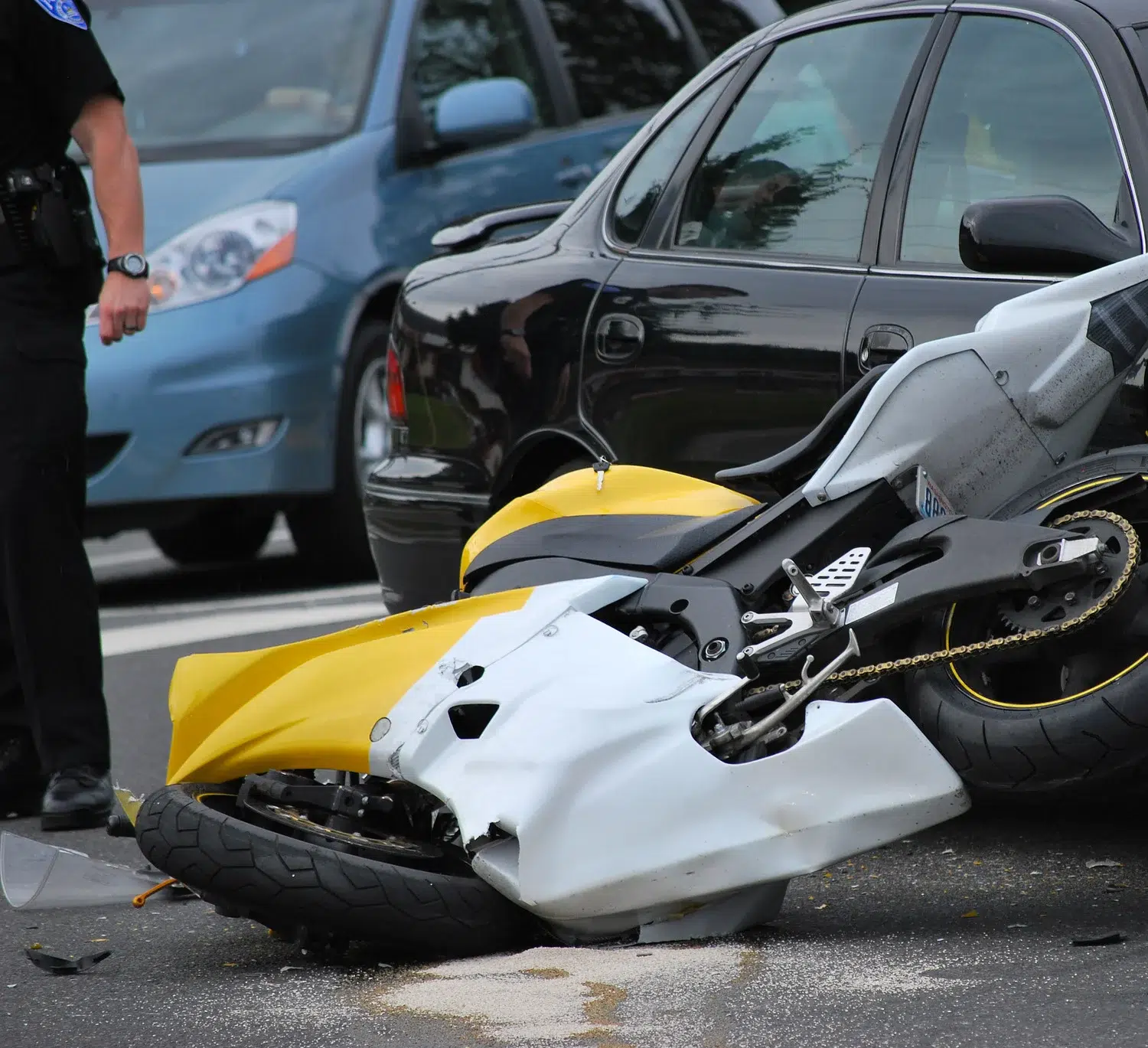 Motorcycle drivers have rights in Texas, and we want to make sure that yours are protected. If you have been in a motorcycle accident, you can trust AMS Law Firm to handle your case and get you the fair compensation that you deserve.
When you call our office, we will assign a top Houston motorcycle accident lawyer to your case. They will go over your case with you during your free consultation and explain your options for moving forward. If you want to pursue a motorcycle accident lawsuit, we will go over the viability of that action and what it entails.
It can take months for a motorcycle accident injury to heal. If you are out of work during that time, the bills don't stop coming. We can help you get money for your current expenses while we work on your case and negotiate with the insurance company for a settlement.
This can include:
Lost wages
Medical treatment
Counseling and mental health services
Diagnostic tests
Medication
Doctor's visits
Emergency room visits
Long-term medical care
Ambulance
Medical bills
Hospital stay
Living expenses like rent, food, utilities, etc.
Property damage repairs
Repairs for your motorcycle
Once you sign with us, we will go right to work, fighting for you every step of the way. We will meet with the insurance company to discuss your settlement and payment of your expenses, like medical bills and reimbursement for property damage. If you are experiencing problems with mental health, such as depression, anxiety, or post-traumatic stress disorder stemming from your motorcycle accident, we will help you pursue compensation for that as well because not all injuries show up as bruises, cuts, and broken bones.
So, when you need a motorcycle accident injury lawyer, give us a call. We get results, and we'll get results for you.
Most Common Causes of Motorcycle Accidents in Texas
Many of the causes of motorcycle accidents are the same for other types of motor vehicle accidents. However, a motorcycle leaves the operator more vulnerable to injury.
The most common causes of motorcycle accidents are:
Inexperience – A motorcycle driver who lacks real road experience or doesn't have adequate experience operating a bike can easily cause a motorcycle wreck. This is why motorcycle safety courses are so important, but drivers need practical experience as well before they hit the open road.
Drug and alcohol use – Unfortunately, drugs and alcohol are one of the most common causes of motorcycle accidents as well as other types of vehicle accidents. If you are going to drink or do drugs, it's simple. Don't get on that bike.
Speed – Speed is a huge factor in many motorcycle crashes. Many people are of the attitude that bikes are built for speed. That doesn't mean you need to push it, though. The combination of a motorcycle and high speeds can lead to serious injuries and even death. At the very least, you could total your bike. It just isn't worth it.
Distracting driving – Distracted driving is the cause of motorcycle accidents that is at the top of the list. Many think of distracted driving and automatically think of texting while driving. The truth is, there are many distractions that can happen while you are on a bike, and any of them can be disastrous. Remember, anything that takes your attention off of the road, even if just for a second, is a distraction. This can include:

Texting
Driving while sleepy
Driving while stressed
Driving while upset
Adjusting your mirrors or something on the bike
Talking on the phone
Looking at other drivers while your bike is in motion
Eating while driving
Looking at your GPS
Daydreaming

Mechanical problems – Regular bike maintenance can prevent many mechanical problems that could lead to a motorcycle accident, but sometimes stuff just happens. Know ahead of time what you will do in certain situations, such as a tire blowing out or your bike stalling on a busy road. Often, having a plan can prevent motorcycle accidents altogether or at least make them less serious.
Emotional and physical impairment – If you are stressed, upset, or physically hurt, it could impair your ability to operate your bike. This can cause a motorcycle crash that causes even more problems for you. If you are experiencing extreme emotions like sadness, grief, anger, or even excitement or nervousness, find a way to calm down before getting on your bike. Your life and the lives of others may depend on it.
Lane splitting – Riding in between cars while in traffic is very dangerous. Even though there is no specific law that forbids it, there are laws that can be used against you should you cause an accident while doing it. And that can cost you a lot in the long run, not to mention your medical bills and expenses related to damage to property will likely come out of your own pocket.
Road hazards – Not all roads are well maintained, but even those that are can occasionally have debris that creates a driving hazard and cause a motorcycle wreck. If something falls off of a truck or there is debris on the road that interferes with the bike's traction, it can cause an accident. You should always be surveying the road not only for unpredictable drivers but also for road debris that could cause an accident.
Low visibility – Dusk, dawn, fog, and stormy weather can all contribute to low visibility while driving. If you can't see the vehicle in front of you – at least their taillights – you are safest to pull over until you can see better to avoid a motorcycle crash. Don't try to drive when you can't see well. What you can't see can hurt you.
Reckless driving – We've all seen them, those motorcycle drivers who weave in and out of traffic, speeding on the shoulder to pass cars and taking other unnecessary risks on the road. Reckless driving is a major cause of motorcycle accidents, and unfortunately, some riders enjoy taking chances while operating their bike. That can lead to serious accidents that can hurt you or someone else. Reckless driving can also be very serious. If there is a fatality, the driver who caused the accident can be charged with manslaughter, which carries a prison sentence. Save the adrenaline rush for activities that have better safety gear and restraints. Don't put lives at risk just because you are looking for a rush.
These may not necessarily cause an accident, but if someone pulls out in front of you, suddenly pulls into your lane, or engages in any other unsafe behavior, you need to be on top of your game. You need to have your full attention on the road so you can react quickly and safely. If you aren't operating your bike in a safe manner and obeying the rules of the road, you may not be able to avoid or minimize a terrible motorcycle accident.
Are Motorcyclists Usually at Fault in Motorcycle Crash?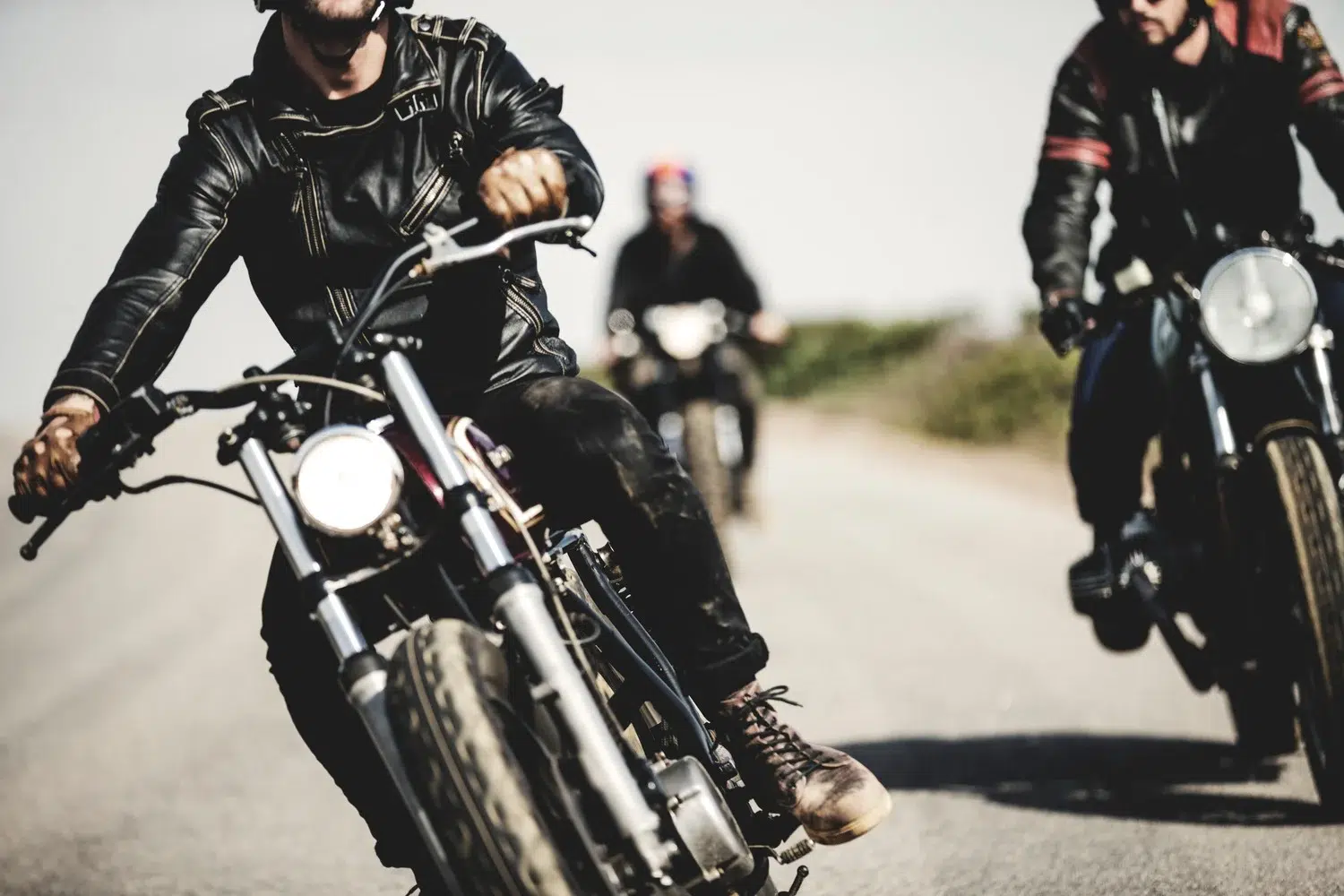 Contrary to popular belief, motorcyclists are not always the ones at fault in a motorcycle crash. They aren't even the ones most commonly at fault. More often than not, the fault in an accident is assigned to the driver of the other vehicle. This does highlight the need for motorcyclists to be vigilant and alert, paying attention to everything on the road, especially other drivers.
According to the National Highway Traffic Safety Administration, the majority of multi-vehicle wrecks that involved a motorcycle occur because the driver of the other vehicle failed to see the motorcycle. There are a number of reasons for this, including distracted driving, speeding, or reckless driving, but it can also be due to low visibility or road hazards as well. The truth is a bike is somewhat smaller than a car and has a slimmer, smaller profile. This makes it more difficult to see than a car or truck.
Motorcyclists need to be very in tune with the other drivers on the road. That other driver may not see them and act in a manner that endangers the life of the motorcyclist, the driver, or others on the road. By paying attention, a motorcyclist often has the luxury of acting early and preventing a crash or minimizing the impact if one does occur. Ideally, it is best if a motorcycle accident doesn't happen at all, but if it does, the hope is that it has minimal injury and damage – and an alert motorcyclist can do just that.
How is Fault Determined in a Motorcycle Accident?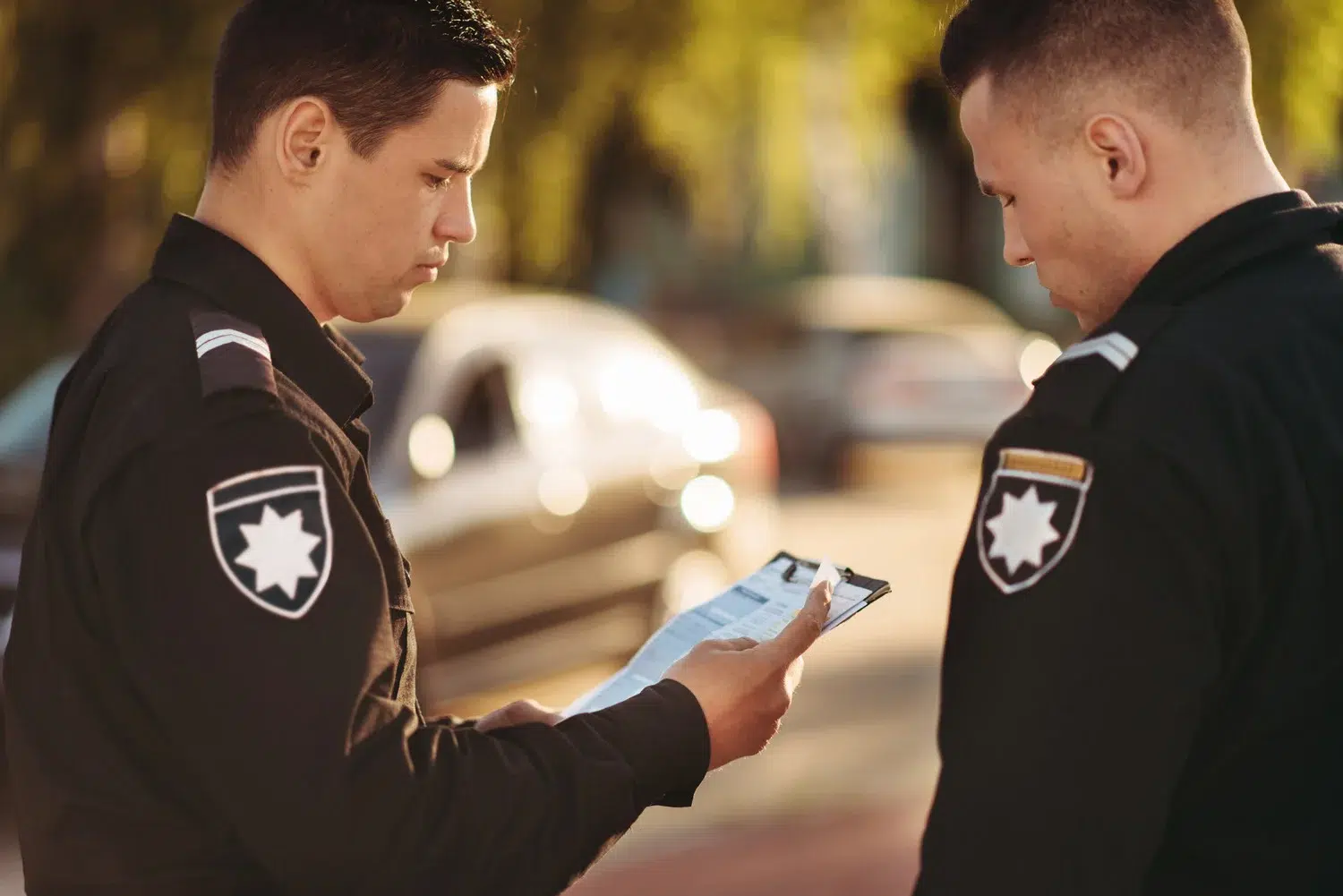 There are several ways that fault is determined after a motorcycle accident in Texas. The insurance adjuster for the other driver's insurance company will conduct an investigation, as will your own insurance company. Your personal injury attorney will do their own investigation and examine the evidence to determine fault in an effort to clear you so that you get the maximum compensation available.
If your motorcycle accident case goes to court, the judge or jury will decide fault based on the evidence presented by both sides.
Evidence that is used in personal injury cases for motorcycle accidents can include:
Accident report
Police report
Witness testimony
Evidence gathered at the accident scene
Hospital records
Medical test results
Photos of the accident scene
Motorcycle accident victims' statements
There is an unfortunate bias against motorcyclists that can taint a motorcycle accident case. There is an unfair reputation that bikers have for being rebels who drive their bikes dangerously and recklessly. Movies and television have done a lot to promote this idea, and it has seeped into real life as the finger is often pointed at bikers first when a motorcycle accident occurs.
There is no reasonable substantiation for these ideas, but insurance adjusters, lawyers, and even jurors will entertain it. However, if you have an experienced motorcycle accident lawyer on your side, you can avoid a lot of the stereotyping and bias. At AMS, we will fight for your rights and make sure your motorcycle accident case is handled fairly.
What Parties Can Be Named as At Fault in a Texas Motorcycle Accident?
There are several potential parties that could be at fault in a motorcycle accident, and they usually fall into one of four categories.
Motorcyclist – The motorcyclist may have been impaired in some way, speeding, failing to obey traffic laws, engaging in lane splitting, or driving recklessly. Any of these actions could put the motorcyclist at fault for the motorcycle accident.
The driver of the other vehicle – The driver of the other vehicle may have been impaired or distracted. They may not have had their full attention on the road and didn't see the motorcycle before they hit it. Drugs or alcohol use could have been involved.
Manufacturer – The manufacturer of the motorcycle or the other vehicle could be found negligent if a component in either vehicle was defective and caused the crash. The manufacturer can be the carmaker, the company that made the motorcycle, or a company that made any of the components in either of the vehicles. If any component of either of the vehicles is found to be faulty, then that company can be found liable for damages and have to compensate the accident victims.
Government – There may be some instances where the government is at least partially at fault for the motorcycle accident. If the roads were not properly maintained, leaving hazardous potholes or debris on the road, the government can be found liable. Failure to trim foliage in the right of way to improve motorists' ability to see oncoming traffic or traffic signs can also make the government liable, as can obstructions like an open sewer grate, a downed utility pole, or a fallen traffic sign. Anything that is within the government's wheelhouse to keep roads safe is their responsibility. Failure to operate on that responsibility and maintain roadway safety makes them liable for serious motorcycle accidents that may occur.
There can be more than one at-fault party in a personal injury lawsuit, especially involving a motorcycle accident. The judge will assign the percentage of liability to each party so that they each pay according to their own degree of liability. Your personal injury attorney will identify all potential parties who are at fault and build your personal injury case up to include them so you can get full and fair compensation.
Where Do Most Motorcycle Accidents Happen?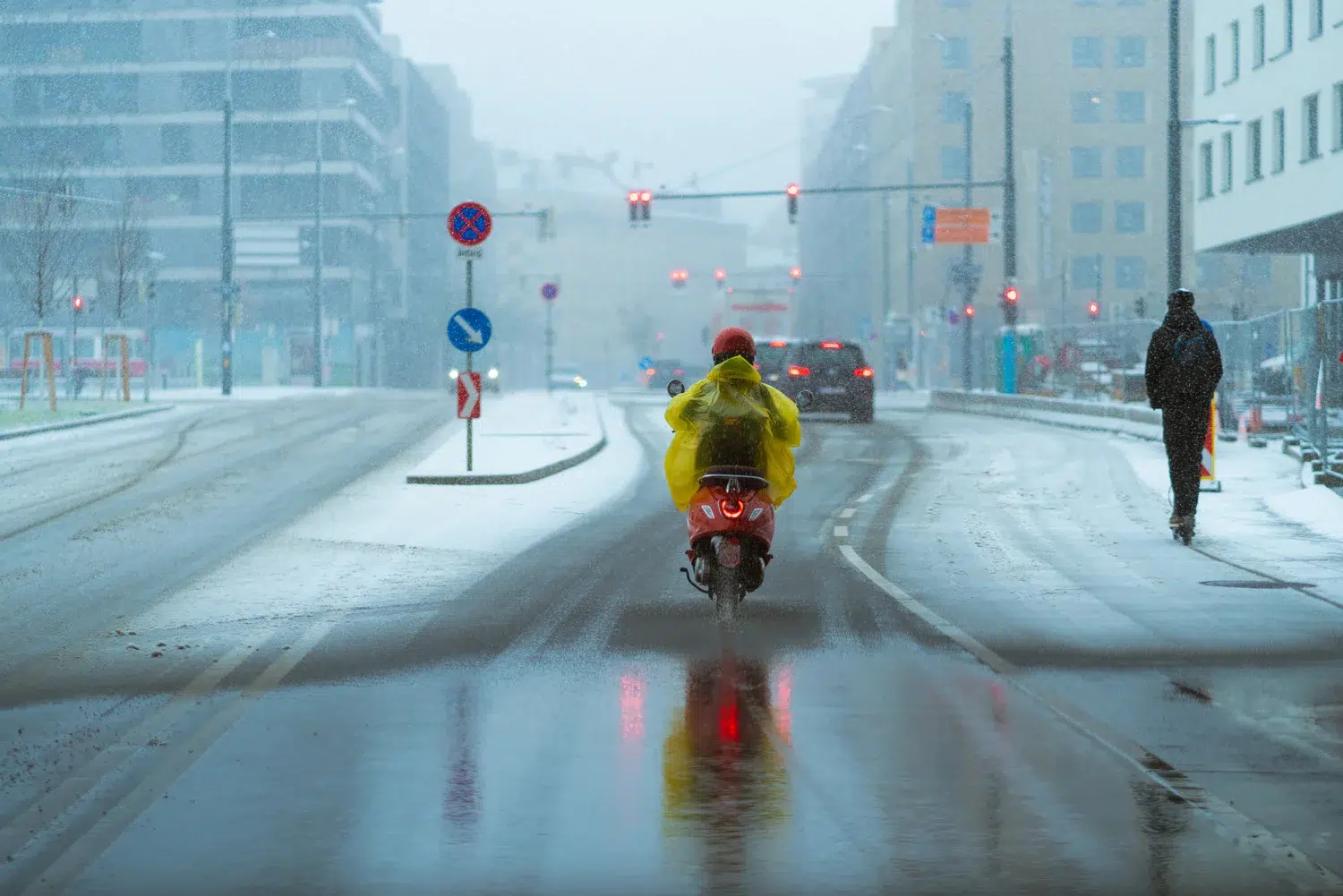 Experts estimate that around 70% of motorcycle accidents occur at intersections. The most common reason cited for this is because the other motorist failed to see the motorcycle. This can be due to several reasons, and driver inattention is only one of them. Motorists have difficulty seeing motorcycles much of the time because motorcycles are smaller. They have a lower profile, so they aren't as visible.
Drivers also often misjudge a bike's speed (due to their smaller size and lower profile). They think they have time to pull into an intersection, but their perception is off, and they can end up pulling out in front of the bike.
Other times, a driver might follow too close to a bike approaching an intersection, or they simply may not see the bike and tailgate it, so when the bike stops at the traffic signal, the driver of the car keeps going. This type of situation can get particularly hazardous if the bike has the green light and is crossing the intersection or making a turn.
Low visibility conditions only add to these issues, increasing the risk of a motorcycle accident. There are some drivers who have difficulty seeing motorcyclists in crystal clear conditions during the day, much less when the visibility is low.
These issues can make intersections very risky for motorcyclists.
A Legal Team with Inside Knowledge of Insurance Companies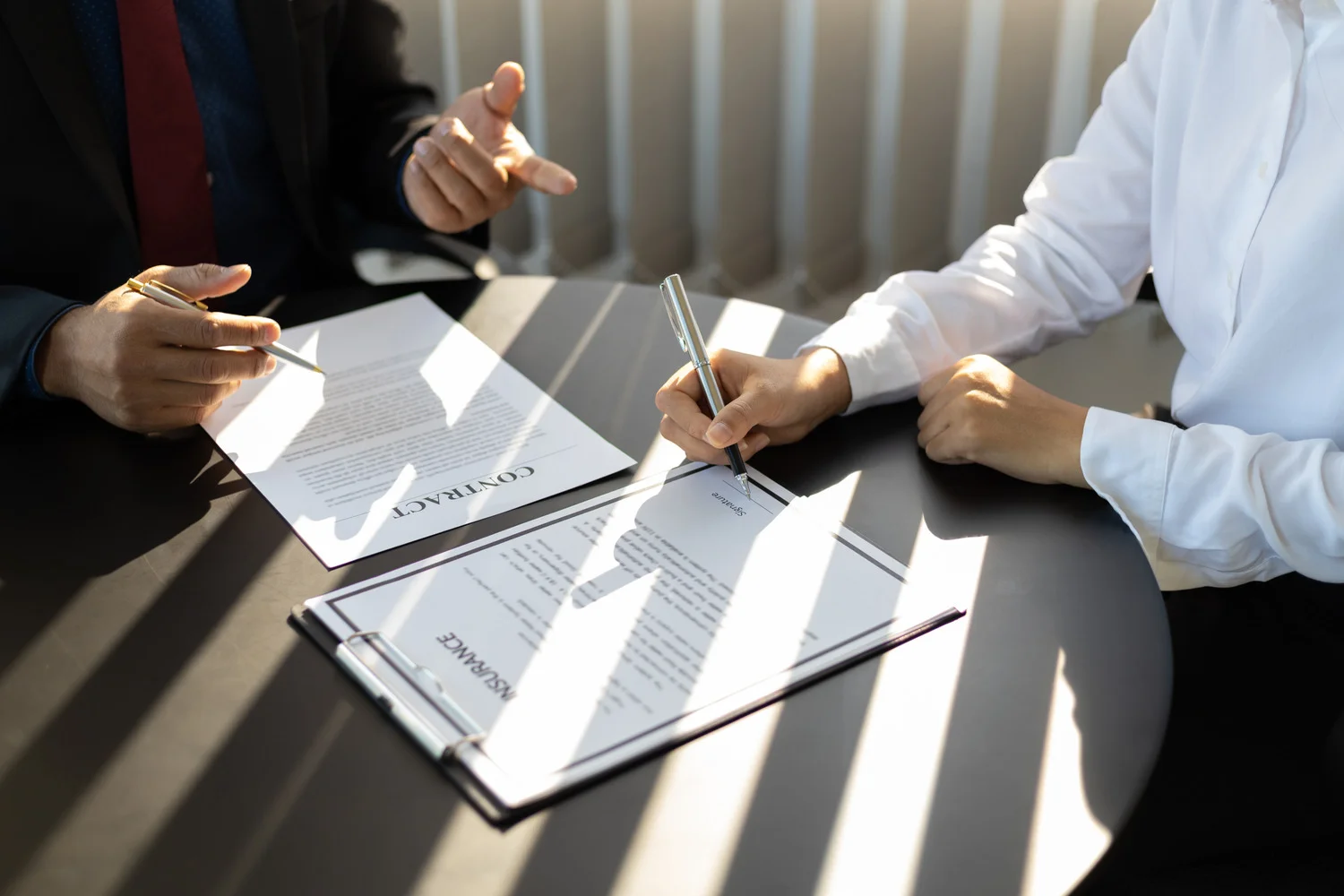 At AMS, we have a legal team with the experience and knowledge to handle insurance companies in a motorcycle accident. We will work with all insurance companies that are involved and negotiate a settlement for you so that you get maximum compensation for your case. Our legal team has a comprehensive understanding of the way that insurance companies operate, as well as the tactics and strategies they employ to deny claims or minimize settlement offers.
We utilize our knowledge and experience in various ways as we work on your case.
Negotiating with Insurance Companies
We will work with the other driver's insurance company to negotiate the best settlement possible so that you get maximum compensation for your injuries and loss. Typically, this takes some work because the insurance is not quick to agree to a fair settlement. They tend to lowball the offer or even outright deny it.
Our legal team has the experience and skill to present the evidence in a way that compels the adjuster to work with us so we can arrive at the right amount faster.
Avoid Common Tactics Used by Insurance Companies
Insurance companies are notorious for making offers that are far too low in the hopes that unsuspecting Houston motorcycle accident victims will accept it because they need the money fast. They may even use various strategies to avoid paying the claim at all. That is the last thing you need when you are recovering from a traumatic motorcycle accident, though. With medical bills to pay and other expenses, you need fair compensation, and we can help you get it.
We Can Help You Manage Your Claim Documentation
Motorcycle accident claims come with a lot of paperwork. The claims process can be complex. One mistake can cause denial of your claim or cause massive delays in your payment. We will work with you to gather the necessary information and evidence and then organize it so that you can avoid making errors that could negatively affect your case.
Why isn't the Insurance Company Helping Me?
Insurance companies talk a good game as they try to convince you that they are on your side. They will tell you that you are a priority and that they want to get you your money quickly. More often than not, there is not a shred of truth to these claims.
The insurance company is a business. It is there to make a profit and protect its own interests. When it comes to your motorcycle accident claim, they aren't likely to prioritize it if it is not in their best interest to do so.
What is even more disturbing is that it is a common practice in most insurance companies to either deny claims even though they are valid or offer a settlement that is far below what it should be. In an effort to get people to take the lowball offer, they will try to drag out the process by disputing liability or delaying claims processes. They prey upon desperate people who need money and don't have experienced legal representation to protect their rights and assure them that they can get so much more.
You need an experienced Houston motorcycle accident lawyer to fight for you.
At AMS, we push back against the unscrupulous tactics of these insurance companies. We will pursue your motorcycle accident claim aggressively and won't stop until you recover compensation that you deserve.
What are the Most Common Motorcycle Accident Injuries?
In the span of a moment, a motorcycle accident can completely change your life and the life of your family. You can sustain injuries that sideline you for a few weeks or that affect you for the rest of your life. You may deal with these injuries for weeks, months, or even years as you struggle with mobility issues, chronic pain, and disability.
It can alter your life completely, both mentally and physically. If someone else is responsible for these changes, then you need to be compensated for them.
These are some of the most common motorcycle accident injuries.
Head Injuries
Head injuries can range from mild concussions to severe head trauma that leads to traumatic brain injury. Concussions can cause permanent damage with ongoing symptoms such as migraines, chronic headaches, blurred vision, episodic dizziness, and nausea.
Traumatic Brain Injuries
Traumatic brain injuries, or TBI, can alter your personality and affect your relationships, your ability to work, and even your ability to experience pleasure. Effects of TBI can include chronic headaches, memory loss, fatigue, concentration problems, erectile dysfunction, hearing problems, and executive functioning. These effects can be anywhere from mild to very severe to the point you are not functional.
Spinal Cord Injuries
Spinal cord injuries can be very serious, causing paralysis on a temporary or permanent basis. It can also include chronic pain, tremors, loss of motor function, and loss of sensation. When paralysis occurs, it can include the arms, legs, trunk, and pelvic organs.
Serious Injuries
Serious injuries can include broken bones, burns, and severe lacerations. Road rash is a common injury in accidents and is also often considered to be a serious injury because it is raw flesh that is very prone to infection. These types of injuries can put you down for weeks or even months while you heal.
Catastrophic Injuries
A catastrophic injury is any injury that is usually long-term or permanent and irreversible. In other words, these types of injuries significantly alter a person's life and quality of life. Motorcycle accidents are known to produce these types of devastating injuries due to the limited protection that motorcycles offer. Spinal cord injuries, traumatic brain injury, and severe burns often fall into this category.
What are the Injury Statistics for Motorcycle Accidents?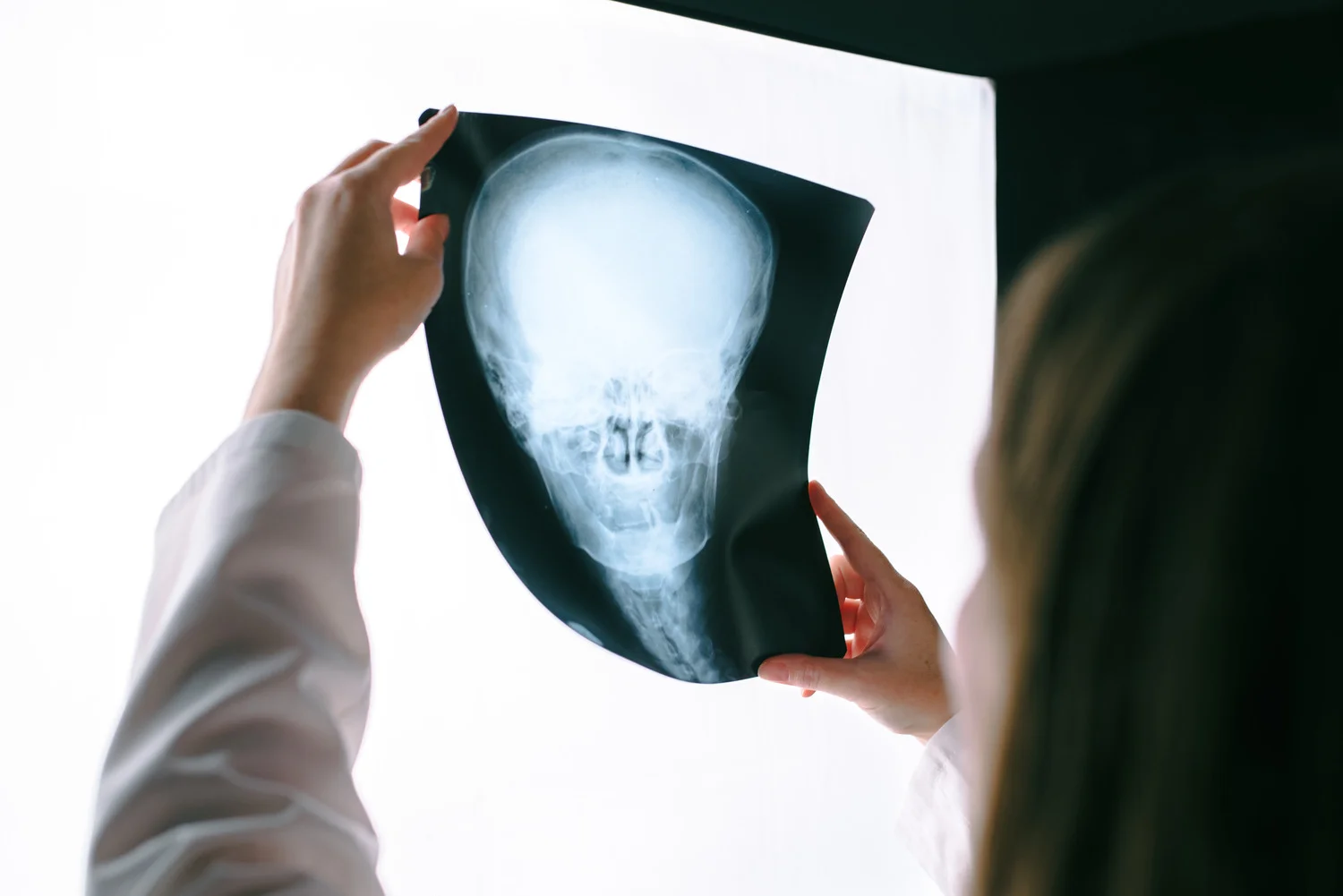 While cars offer some protection because the driver and passengers are encased in steel, a motorcycle does not offer any such protection, and if the driver is not wearing a helmet, they are even more vulnerable to serious and even fatal injuries.
These are the typical areas injured in a motorcycle accident, ranked from most common to least common.
Head – Almost 60% of motorcycle accident victims are admitted to the hospital and 85% of all motorcycle accident fatalities
Neck
Thoracic (upper back)
Spine
Abdominal
Foot
Jaw and Face
Wrist
Shoulder
Pelvis
Femoral
Knee
Shoulder
Hip
Arm
Elbow
Other motorcycle accident injury occurrence statistics include:
Trauma to upper limbs – 79%
Trauma to lower limbs – 61%
The least injuries occurred in the hip, arm, and elbow
Head injuries were the most common injury, significantly higher than other injuries
What Damages Can You Recover After a Motorcycle Accident?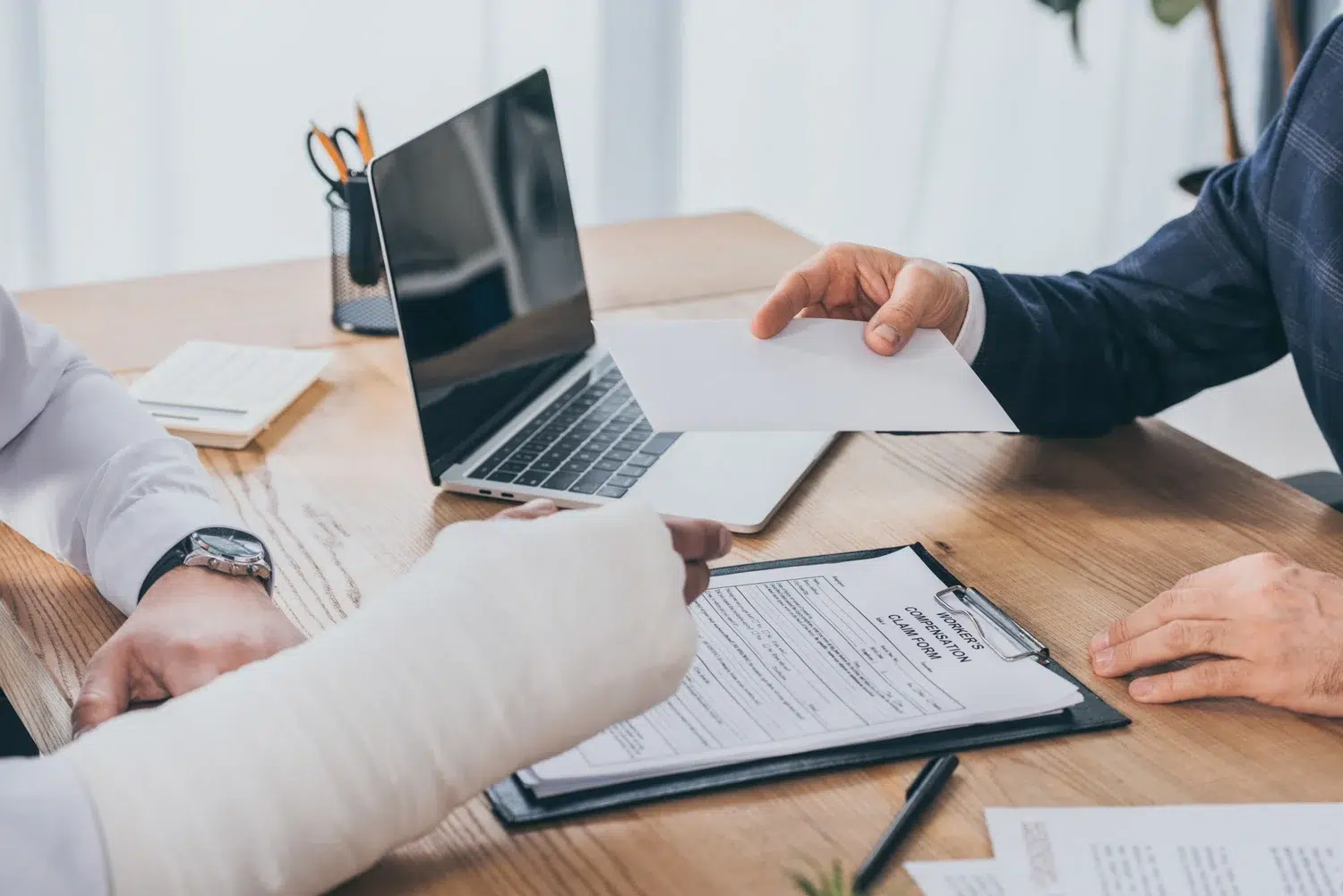 If you have motorcycle accident injuries, you may be entitled to compensation for those expenses and losses. Your personal injury attorney can advise you on what you are eligible to recover.
Some of the more common damages that people recover in a motorcycle accident include:
Emergency Medical Treatment
Other Medical Expenses

Ambulance
Counseling
Emergency Room Visit
Hospital Stay
Medications
MRI
Physical Therapy
Surgery
Ultrasound
X-ray

Ongoing or long-term Medical Care
Pain and Suffering
Modifications to Home to Accommodate Disability
Lost Wages
Property Damage
Lost Future Earning Capacity
Punitive Damages
If an insurance representative calls to talk to you, refer them to your motorcycle accident lawyer first. Do not talk to them under any circumstance! In fact, don't discuss your case with anyone unless you talk to your motorcycle accident attorney first.
Often, the insurance will try to get you to agree to a lowball offer so that they can get you to just go away. Don't fall for that trick. Let your Houston motorcycle accident lawyer handle it for you so that you can get the full compensation that you deserve. And that amount is usually much, much higher than what the insurance company offered.
Experienced Motorcycle Accident Lawyers You Can Trust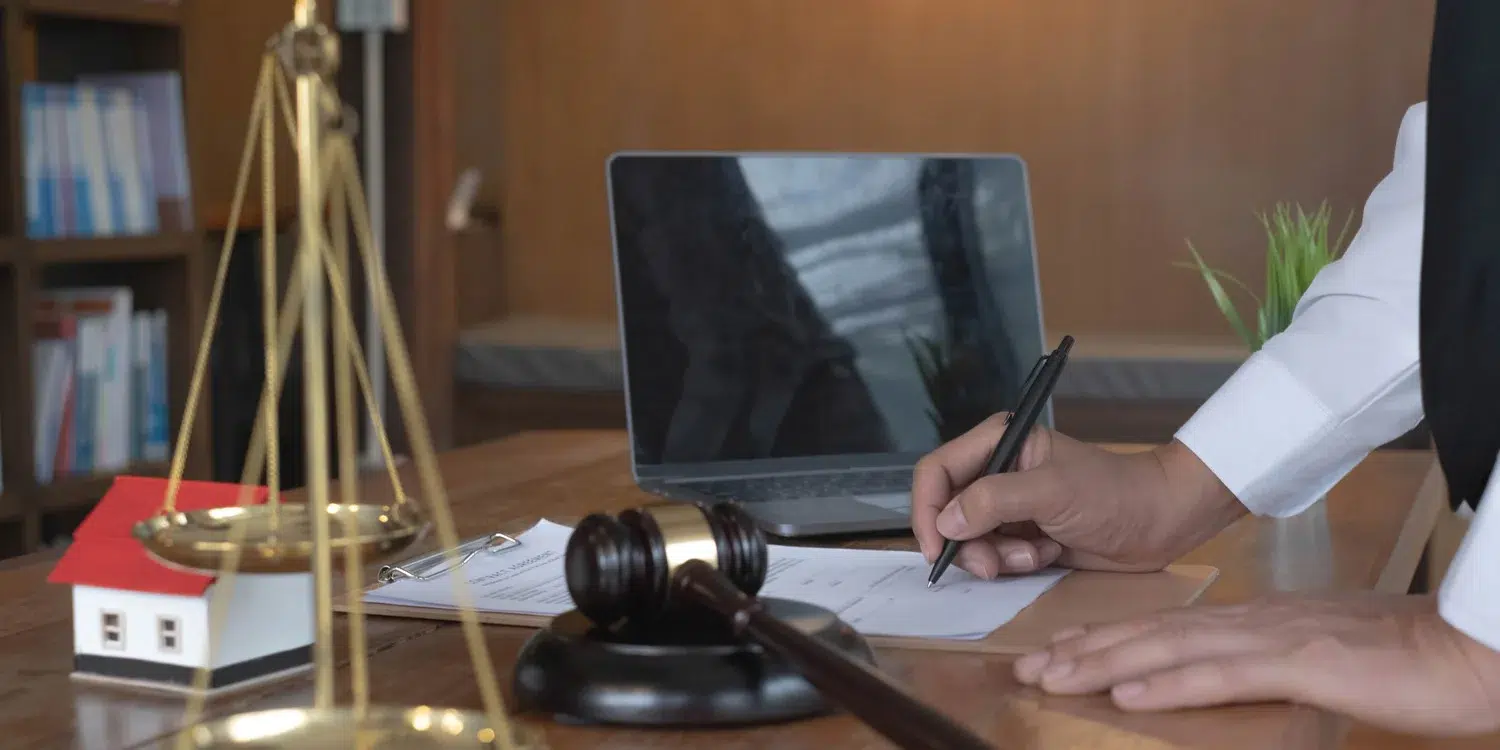 There's a lot that goes on behind the scenes with a motorcycle accident claim. It can get very complex very quickly, especially if there are multiple at-fault parties or if the insurance company or attorney for the other driver is trying to pin responsibility on you. That is why it is so important to have a good attorney on your side, someone who will fight for you and make sure that your rights are protected. You want someone who will diligently pursue the best possible compensation for you and keep your best interests at the forefront of the case.
You will find all that and more in AMS Law Firm. When you choose us, we will fight for you and help you get what you deserve. We will handle your case from start to finish, making sure you understand every part of the process.
These are some important terms you will need to know while working on your motorcycle accident claim.
Accident Reports
If you are involved in a motorcycle accident that results in a death, injury, or damages that exceed $1,000, you will need to file an accident report or car crash report with the Texas Department of Transportation. If the police come to the scene, they will do this for you.
Police Reports
Police reports are not the same as accident reports. They are completed by the police officer who works the scene of the accident. This report can be obtained from the police station several days after the accident. It will contain information regarding the accident, including names of parties involved, witnesses, statements, and other important information that your attorney can use for your case.
Insurance Company
You may find that you will be required to deal with not only the other driver's insurance company but your own as well. Handing this task over to your attorney is a very smart move.
Medical Expenses
The laws in Texas require the at-fault party in an accident to pay for medical bills, damages, and other expenses that the motorcycle accident victim incurs as a result of the wreck. This can come from the other driver's liability insurance as well as a personal injury lawsuit.
Serious Injuries
A motorcycle accident can cause severe injuries to the head, upper body, spine, and lower body. These injuries may cause permanent damage and disability or require a very long recovery time.
Mental Anguish
Severe injuries, financial stress, and the sheer trauma of experiencing a motorcycle accident can cause significant emotional injury. Mental anguish can often be included in motorcycle, accident victims' lawsuits.
Lost Wages
Severe injuries often mean that you can't work. If you can't work, you can't earn an income. This means you can't pay your bills, buy food, or cover your daily expenses. Suing for lost wages allows you to recover at least some of the earnings that you lost due to the accident.
What to do if You are in a Motorcycle Accident in Texas
Being involved in a motorcycle accident can be a very stressful experience. There are some things you can do to make the process easier for yourself and your attorney.
Call 911 and report the accident.
If you are injured, request an ambulance. If others involved in the accident are injured, let the operator know so they can dispatch ambulances for them as well.
If you are not injured, remain at the scene. If you are able to walk around, get the information of the other driver, including name, phone number, insurance company, and policy number.
Take photos of the motorcycle wreck. Get pictures of the vehicles involved as well as the area where the accident happened. Pan out and get a few pictures that get the whole scene.
If there are witnesses, get their names and contact information.
Contact AMS Law Firm to get a personal injury attorney on your case immediately so they can get to work for you right away.
Should You Pursue a Motorcycle Accident Lawsuit?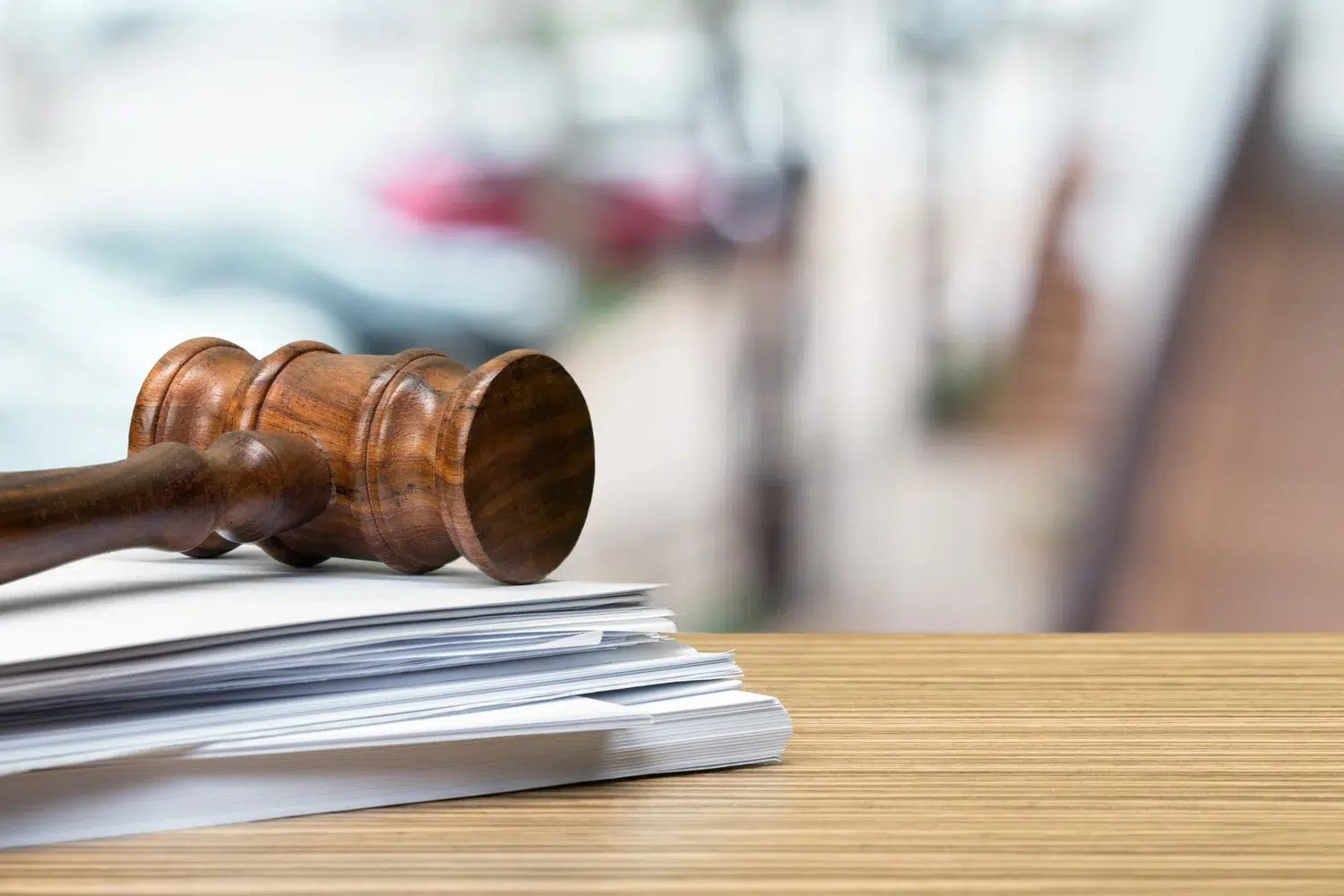 If you have been in a motorcycle accident, were not at fault, and have suffered loss or injuries, you may have a case. A motorcycle accident lawyer can help you determine whether you have a valid case or not.
At AMS Law Firm, we offer a free case review. You can sit down with any of our experienced Houston motorcycle accident attorneys and discuss your case for free. You pay no fees and are under no obligation to sign with us.
However, if you are going to file a motorcycle accident lawsuit, you should have an experienced personal injury lawyer at your side.
Have You Been Hurt in a Motorcycle Crash? You May be Able to Recover Compensation for Your Injuries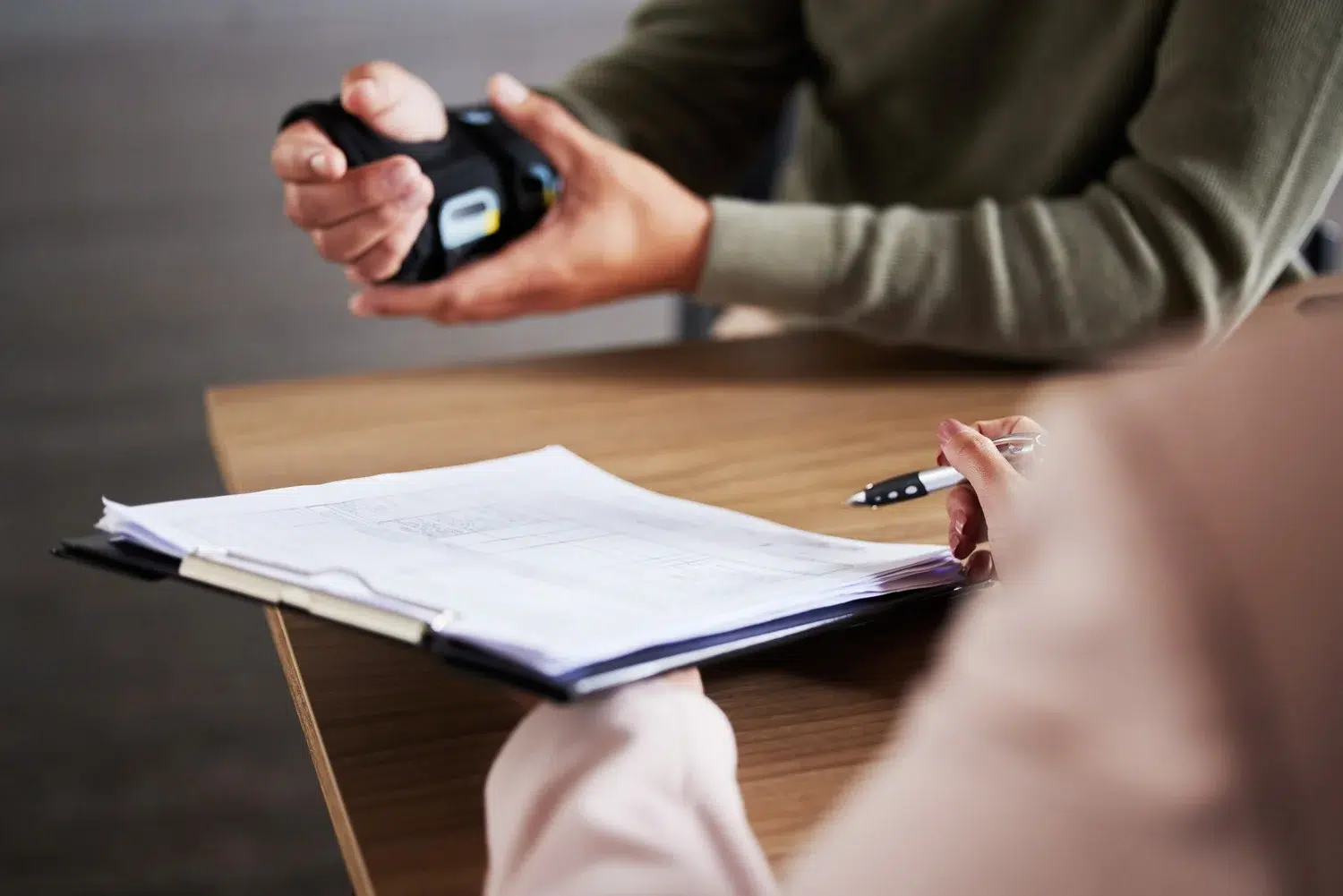 If you were not at fault for your motorcycle accident or if you were less than 50% at fault, you may be entitled to recover compensation. Talk to one of our motorcycle accident lawyers to find out if you have a viable case. We will give you straight talk with no beating around the bush so you will know exactly where you stand and what your chances are of getting full compensation.
If you have been hurt in a motorcycle crash, talk to us first.
Contact AMS Law Firm for a Free Consultation with our Houston Attorneys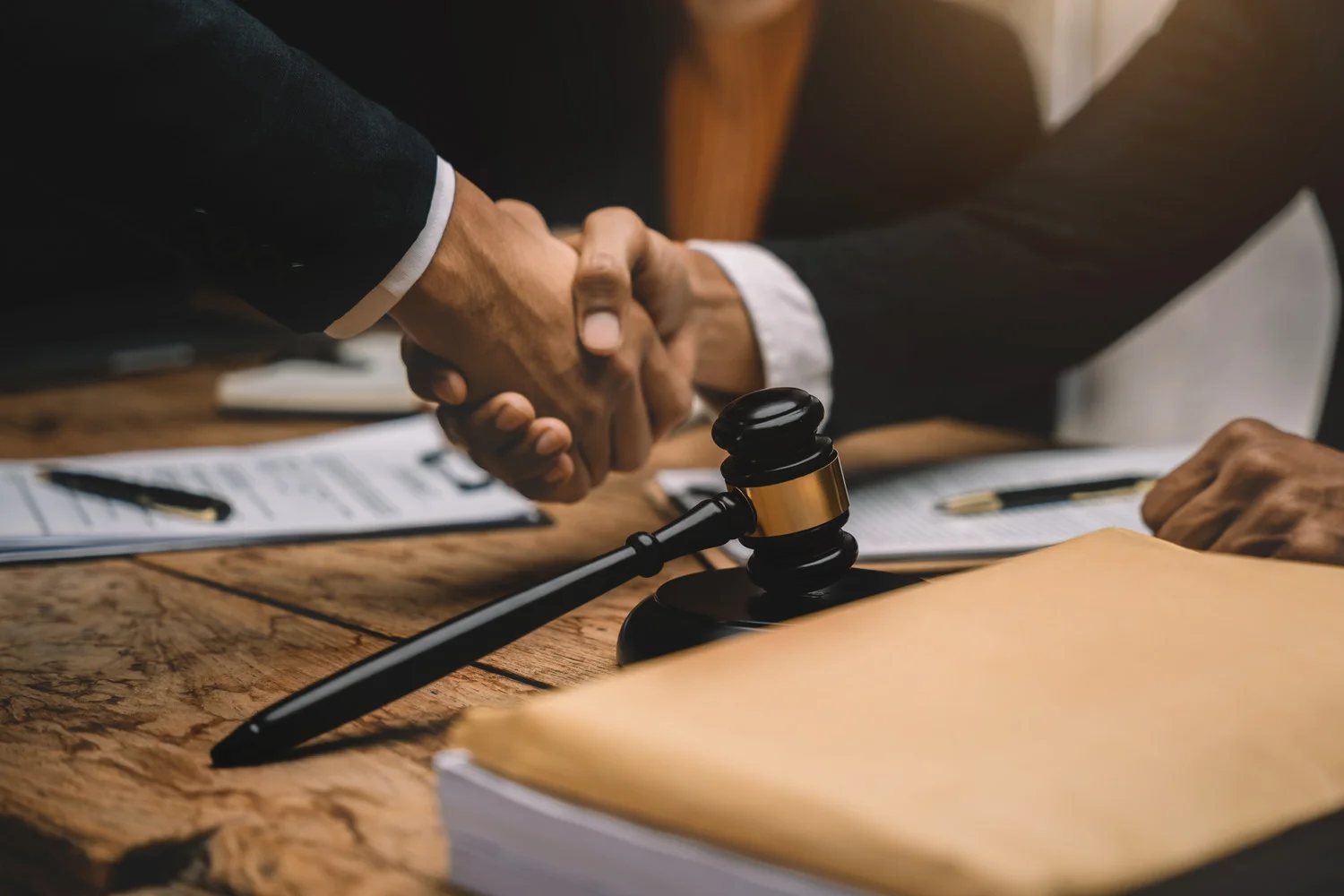 Contact AMS Law Firm today and schedule your free consultation. We will review your case with you and discuss your options so that you have a clear picture of how your case could play out and what you would need to do.
Then, when you sign with us, we will fight hard for you to make sure that you get full compensation.