Big trucks are everywhere, and sometimes they cause accidents. Whether the fault of the driver, the trucking company, or something else, these collisions with much smaller vehicles can have devastating consequences for drivers.
If you've been in a truck accident and want to seek compensation from drivers and trucking companies for your personal injury case, working with a truck accident attorney is the right choice.
In any personal injury case or truck accident lawsuit, it's important to understand the options you have for compensation, as well as your rights and responsibilities.
Working with a law firm can make it much easier to seek compensation from commercial truck drivers and the insurance company that covers them.
Many motor vehicle accidents aren't that serious, but when the accident involves a truck, there's so much more potential for significant damage. That's why you need a truck accident attorney to help protect your interests.
You don't have to fight your legal battle alone or accept the small settlement the insurance company is offering you. There are other options, and working with an accident attorney can help you consider your choices and find the right way forward.
What You Should Do After a Truck Accident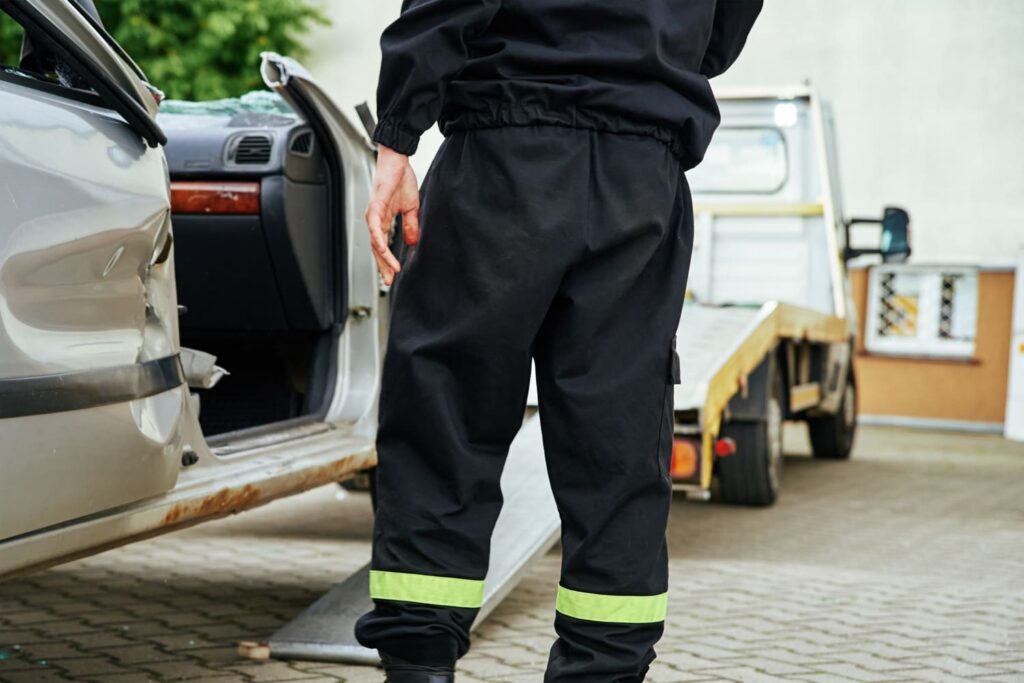 After a truck accident, you want to make sure you've gotten important information about the accident itself. Of course, if you're seriously injured as one of the truck accident victims, you need to make sure you're getting adequate medical care. That's the most important goal after a serious injury.
Accident victims who are able to should collect information from the truck driver at the scene of the accident and make sure they get a copy of the police report. That will all be very helpful if they decide to pursue a personal injury truck accident case with a law firm.
Large truck crashes can have devastating results, so you want to be sure you're protecting yourself as much as possible. Calling the police after an accident, getting thorough medical care, and working with an attorney are all ways to improve your chances of fair and just compensation.
Also make sure you don't admit fault or talk to others about the accident. Don't post information on social media, either. Anything you tell someone else or put out into the world could potentially be used against you or paint you in a bad light in some way, so it's better to say nothing.
Instead, let your attorney handle questions and concerns to make sure you're protecting your rights and responsibilities as much as possible. That can increase your compensation chances and make it easier for you to get your case settled more quickly.
How Do You Know If You Have a Truck Accident Claim?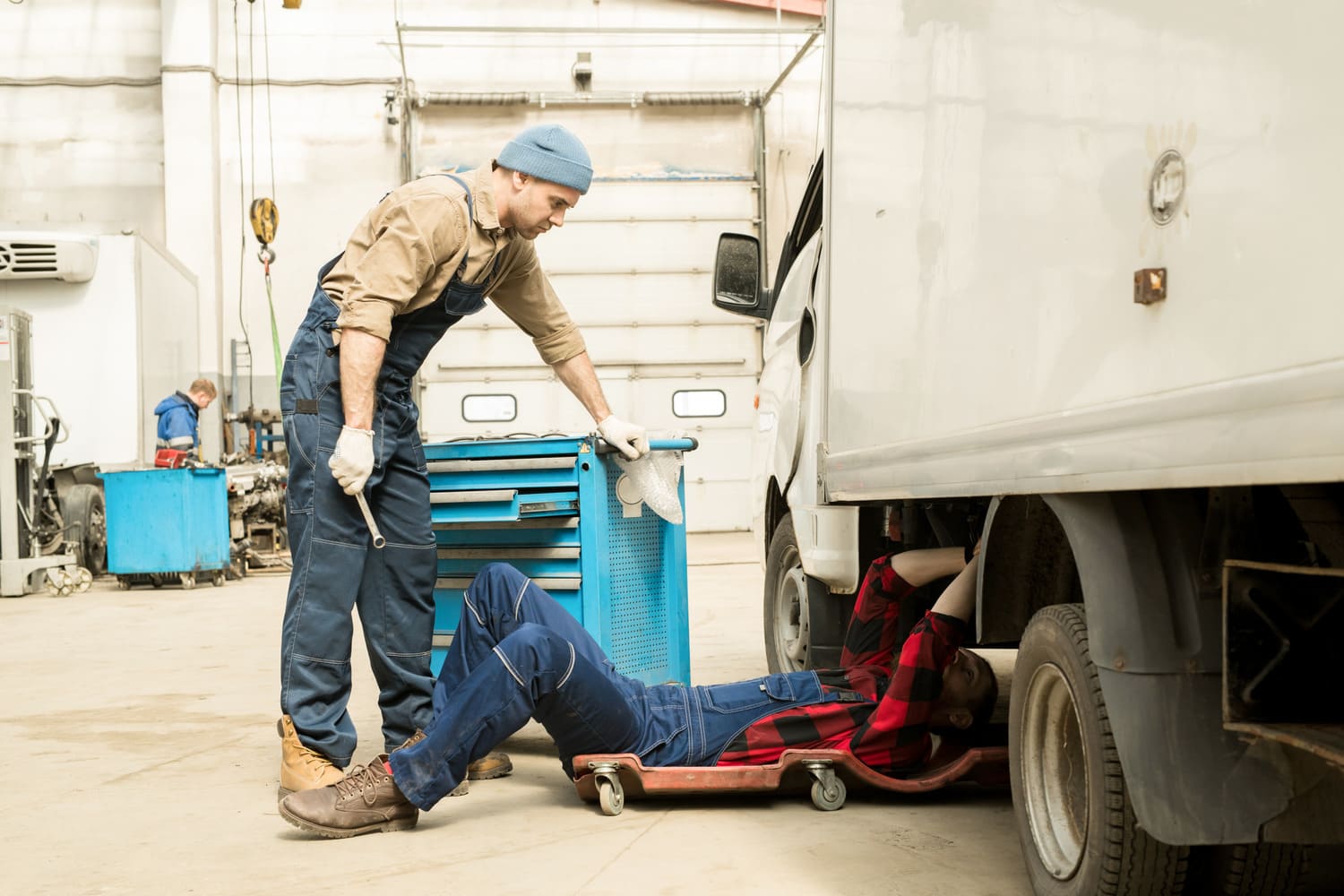 Understanding whether you have a truck accident claim is important because not everyone who's injured in a collision with a truck will be able to make a claim. If the trucking company or their driver is not at fault or negligent, you may not be able to make a claim against them.
Many truck accident cases are the fault of the truck driver, but that's not always the case. Additionally, some accidents are partially the fault of both parties, and that can lower the amount of compensation you can get for your truck accident claim.
It's important to remember that a personal injury claim might take some time to settle, but working with a truck accident lawyer can make that process faster. That's largely because attorneys understand the commercial truck guidelines and other fine details of these cases.
They're also used to handling cases involving large trucks and the truck accidents they can cause, so they know what to look for and how to present your case.
If you don't have a claim, a truck accident attorney will tell you they can't help or that pursuing your case wouldn't be beneficial to you. However, most truck accidents have opportunities for compensation for any victims who have serious injuries.
Rather than assume you do or don't have a claim, working with an attorney after your trucking accident is the right choice. You don't have to settle for not knowing or trying to fight the insurance on your own. Instead, reach out to an attorney who handles truck accidents and let them give you a decision.
Why Are Truck Accidents More Complex Than Other Types of Crashes?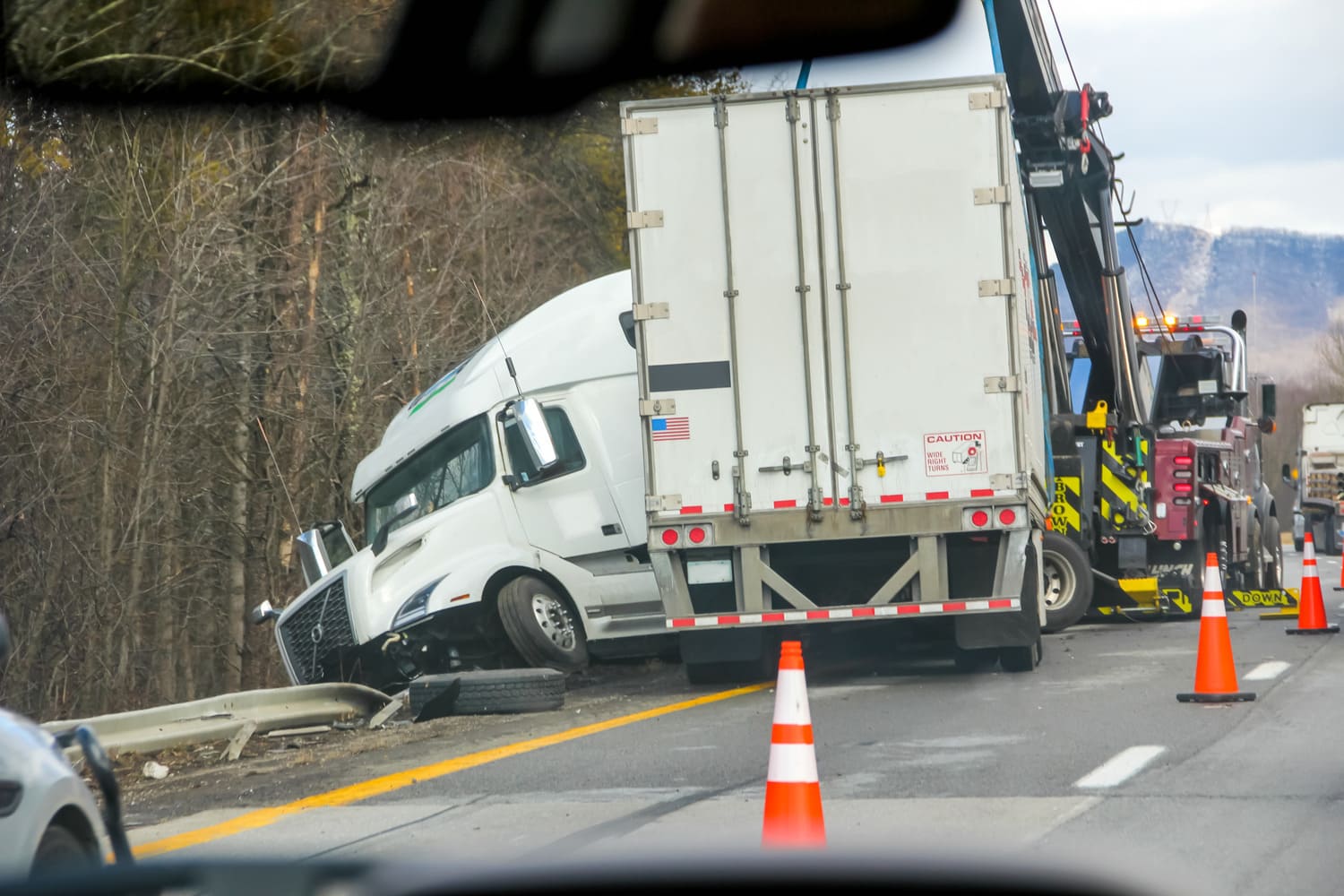 Trucking accidents are typically more complex than other kinds of cases. That's because truck drivers handle such large vehicles every day in the course of their employment. When one of them is negligent or makes a mistake, that large vehicle can do a lot of damage.
Trucking accident victims will then make personal injury claims against the trucking company and the insurance, as well as sometimes against the actual driver of the truck. That can also add to the complexity of the issue because the company can become a responsible party.
In a personal injury issue involving trucking accidents, victims of collisions with tractor-trailers will want to contact a law firm that's familiar with these types of accidents. Otherwise, they may work with an attorney who really doesn't have an understanding of these kinds of collisions, which can hurt their case.
Broken bones, traumatic brain injuries, and other serious medical concerns can come from trucking accidents, and it's easy for medical bills to accumulate quickly. A personal injury attorney can address the complexity of a trucking accident, making it easier for the victim to settle the case and receive fair compensation.
The Facts About Truck Accidents
For truck accident victims, finding an attorney who understands the facts about trucking accidents is important. If you've been involved in this kind of accident, you should know that the truck driver may not be the only responsible party.
The company that hired the driver is also important, as is the insurer that protects that company. Accident victims who have been seriously injured in trucking collisions often pursue legal action against all the parties, not just the driver.
A personal injury law firm can work with the insurance company, the commercial truck driver, and the company that owns the large trucks to make sure fair compensation is offered. If you need the help of an accident lawyer, make sure you choose one who's familiar with the trucking industry.
Everyone on the road doesn't need to know all the facts about trucking accidents, but you want to hire an attorney who does. Then you can have confidence and peace of mind, helping you feel more comfortable with your attorney as you pursue your case.
Who Can Be Held Liable After a Truck Accident in Texas?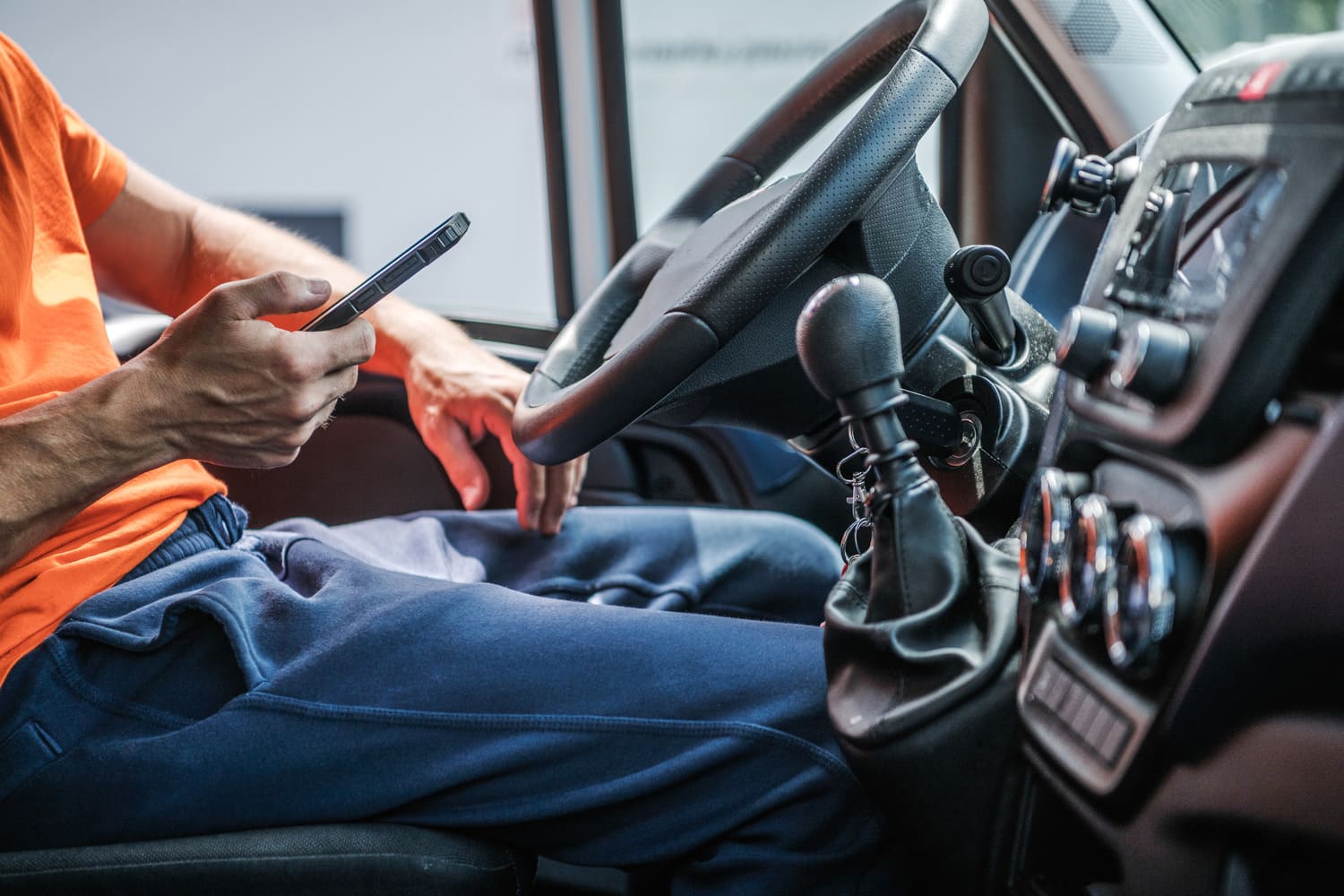 Truck drivers are often liable for the damage they cause during accidents, but the trucking company can also be a liable party to the accident. That's because the company hired the driver, which could make them negligent if they didn't vet that driver properly.
If it's found that the driver has a bad driving record, for example, or has experienced other past issues, there may be caused to find the company at fault for allowing that person to drive their trucks.
Many truck accident cases can become complicated, and a personal injury case involving a big truck can take some time to settle, as well.
If you have a truck accident case and need to work with a law firm after a truck wreck, it's important to understand that liability issues can be significant and need to be addressed.
Many common truck accident injuries will need long-term treatment and ongoing care, so you want to make sure you're pursuing the right people in your claim. An attorney can help you do that more directly so you fully understand liability issues and how to pursue your case.
How Much Is Your Truck Accident Claim Worth?
Your truck accident claim could be worth a few thousand dollars, or it could be worth hundreds of thousands or even more. That depends on the actions of the truck driver and the company, the personal injury issues you've experienced, and other factors.
Many semi-truck accidents have higher levels of compensation simply because of the extreme level of damage that can be done in a commercial truck accident. These accidents may result in loss of life, and people who survive them could be permanently injured.
By working with the insurance company that backs the trucking company, your attorney can focus on the best option for compensation in your case. Getting a free consultation from a truck accident attorney is the first step toward seeking this compensation.
Since semi-trucks cause significant damage, fair compensation could be higher than what it would be in a case involving a smaller vehicle. The extent of your injuries will play a large role in how much your accident claim might be worth, but it's not the only factor to consider.
How Is Fault Determined in a Truck Wreck in Dallas?
Determining fault is an extremely important part of understanding what kind of compensation you can receive in a truck accident. Truck drivers who are found to be fully at fault don't have the same case outcomes as drivers who might only be partially at fault.
Because accident victims can also be partially at fault along with the truck driver, it's important to study the details of the accident scene.
Commercial motor vehicles aren't always the ones at fault, and someone who's assumed to be the victim could end up being found negligent in some cases.
However, commercial vehicles and their drivers are typically held to a higher standard because it's their duty to drive as part or all of their occupation.
Working with a law firm in your accident case can help determine who's at fault in your accident case, so you can work with your attorney and an insurance adjuster on your personal injury claim.
The goal is to receive fair and just compensation, and that's only possible if all the details of the accident are clear. If you are less than 51% at fault for your accident, you can still seek compensation, but it may be significantly less than what you would receive for an accident where someone else was fully at fault.
What Do I Need to Know About Truck Accidents?
The most important thing for you to know about truck accidents is that truck accident victims have options to get the help and support they deserve. By working with the right attorney, an accident victim can get legal counsel that will help them receive compensation.
Attorneys will often bring a lawsuit against the driver, the trucking company, and the insurer to provide the maximum opportunity for recovery in a personal injury claim.
Any accident involving one or more tractor-trailers has the potential to be a very serious accident simply due to the size and weight of these vehicles. A truck accident lawyer understands the significance of this kind of accident and the serious injuries that can come from it.
If you need help from a law firm for a truck accident, it's important to choose a legal team that has a lot of experience in this area. Not only can this help you feel more confident, but you may have the opportunity to receive more compensation, as well.
Naturally, avoiding truck accidents is the goal. These devastating types of incidents can be life-altering, and they can result in permanent injuries that will stop you from doing what you want to do in life. But it's not always possible to avoid these accidents, and knowing how to navigate finding a truck attorney is important.
Compensation After Your Truck Accident Injuries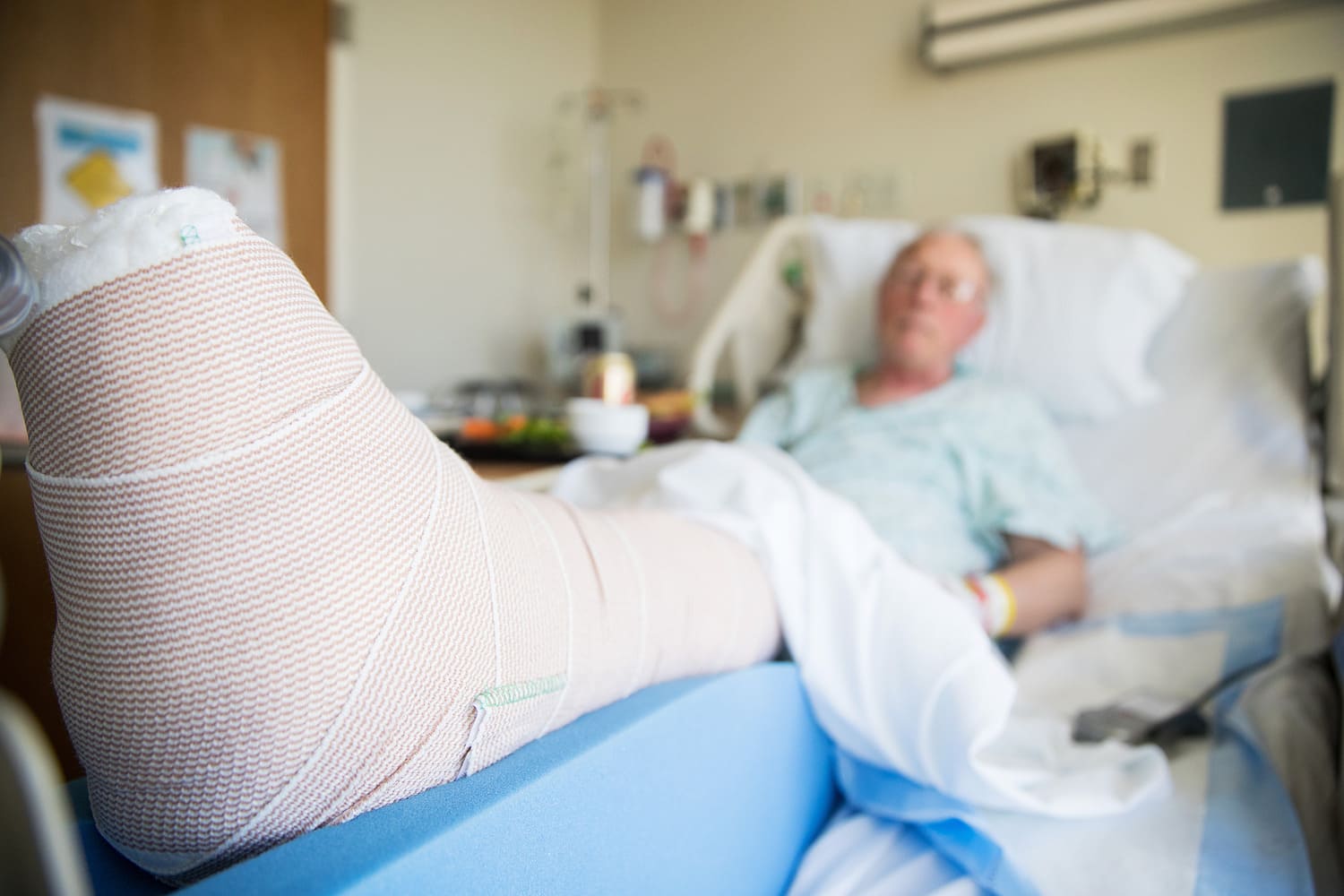 Truck drivers can make mistakes or perform negligent acts that create serious harm to accident victims. The trucking companies that hire these drivers are responsible for vetting them carefully to make sure they're as safe as possible.
If a truck driver has done something negligent behind the wheel and caused you to become injured, you need to work with a law firm that can help you recover medical expenses and other compensation.
Working with an attorney for a free consultation is a great way to find out what type and level of compensation you may be able to receive. If you have spinal cord injuries or another serious medical diagnosis, an accident lawyer can work with you to seek medical payments, help for ongoing care, reimbursement for lost wages, and more.
The type and level of compensation you receive can be very different from other trucking accidents, depending on the kinds of injuries you have and whether the damage you've experienced will cause permanent harm.
To have the best chance at the highest level of compensation, you'll want to work with a trusted accident attorney who will help you move through the legal process and get your case settled.
How Our Dallas Truck Accident Lawyers Can Help You
Working with an experienced truck accident attorney is a vital part of seeking compensation for your truck accident injuries, so you can move forward and get proper medical care for the long term. You don't have to fight that battle alone.
It's important to make sure trucking companies pay for personal injury claims created by their drivers and that insurers who protect these trucking companies provide compensation.
When you work with a law firm for a trucking accident, you may be able to get payment for your medical expenses and much more. A free consultation can help you understand how an attorney can help you.
Especially if you have severe injuries, reaching out to a truck accident attorney is extremely valuable. You want to make sure your needs are covered as you seek more treatment and work to improve your quality of life after a serious accident.
Attorneys provide more than just someone who can help you get compensation for physical injuries. They understand that emotional and mental health after an accident are just as important. A severe trucking accident can be traumatic, and that trauma can linger long after physical injuries have healed.
You can get help from a truck accident attorney who cares and who understands the laws and regulations surrounding commercial vehicles and their drivers. With skilled and knowledgeable attorneys on your side, you have a higher chance at all the compensation you deserve.
What Makes Truck Accident Claims More Complicated?
Because truck drivers deal with large vehicles for hours on end every day that they work, a truck driver can become fatigued, stressed, or otherwise inattentive to the road around them.
With that in mind, this inattention and other negligent behaviors can cause commercial vehicle accidents. While a driver might not mean to cause harm, a serious truck accident can easily create permanent injuries or even loss of life.
When you work with a truck accident lawyer, you'll get the benefit of legal support from someone who understands the complicated nature of these types of accidents. The best truck accident lawyers are those who can essentially put themselves at the accident scene.
You want an accident lawyer who's focused on your case and who's looking for the nuance that often appears in the details of the accident. You may need an advocate to help you bring suit against the driver, the company, and the insurance company, which can be a stressful and time-consuming experience.
Even though these accident claims are typically complicated cases, that doesn't mean they can't be settled in a reasonable amount of time. The more details you have about your case right from the very beginning, the easier it is to make sure that case is settled faster.
Your attorney can address any complications that arise in the process of settling your truck accident, so you can feel confident that your case is proceeding the way it should. Complex cases benefit from highly qualified attorneys who can simplify the issue to settle the case in your favor.
Gathering Evidence After a Commercial Truck Accident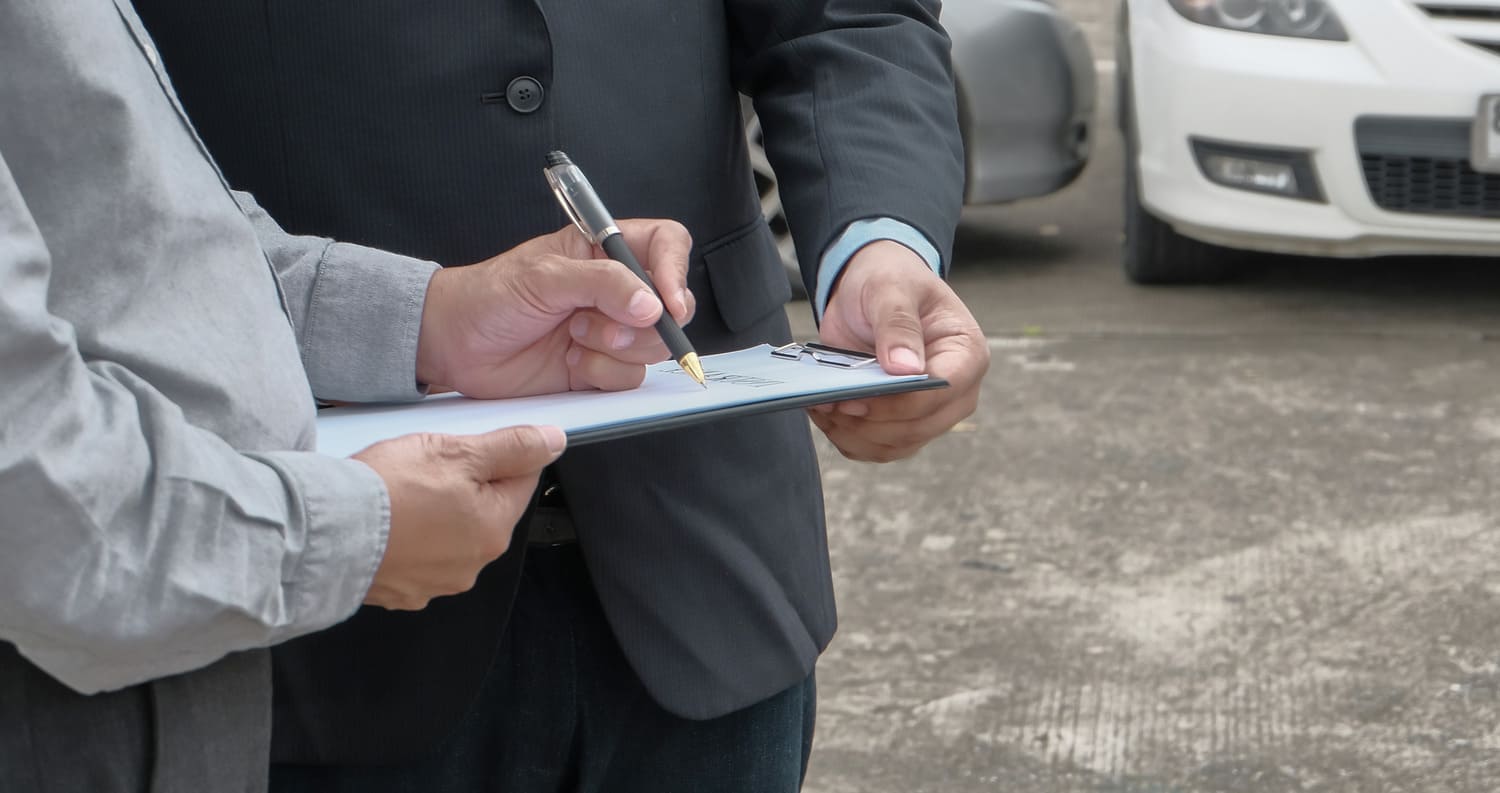 Evidence is the most important part of preparing for a case against trucking companies, drivers, and insurers. Gathering that evidence is something your attorney will do throughout the course of your case, but it's also something you can do right from the start.
If you have a serious personal injury after a truck crash, you want to focus on treatment. However, it's also important to provide your attorney with any details you can remember, along with a copy of the police report and other important data collected from the accident scene.
Depending on the cause of the accident itself, the truck manufacturer may even have liability in your accident. You want to be prepared to work with your attorney to bring suit against every party that could have created the problem that led to the collision.
Working with a law firm is often easier when you have evidence to provide to them right away. But it's also understandable that some personal injury cases involving large commercial trucks will create significant injuries that must be addressed before anything else.
There are frequently a number of witnesses to truck accidents, and with so many cameras available today, it's likely that there will be pictures and maybe even video that can be collected as evidence. Any information from the officer who made the accident report can also help.
Additionally, consider asking eyewitnesses to come forward, checking with local businesses to see if their cameras caught the accident, and making sure you have as much information about the trucking company and the driver as possible.
Staying open to working with your attorney to gather additional evidence can help build your case faster, so you can get it settled and receive compensation for your injuries.
Steps to Take After a Truck Wreck
After a truck wreck, you need to make sure you're collecting as much information as possible. Truck drivers will have their own personal information, but you also need information from any trucking companies involved and the companies that insure them.
Because commercial motor vehicles have requirements that are different from those of non-commercial automobiles, any accident involving big trucks has to be handled carefully. A personal injury law firm can advise you as to what steps to take if you haven't already taken them to give you the best chance of receiving compensation.
Your truck accident claim will likely hinge on the details. A Dallas truck accident attorney can help you with those and make sure you've compiled the important evidence from your truck crash. Get copies of any reports made by police and any medical records addressing your truck accident injuries.
After a truck wreck, you may need to seek medical care before you do anything else, and that's completely understandable. As soon as you are able, though, you'll want to start collecting information on the tractor-trailer and its driver.
The more information you have to provide to your attorney, the more easily you may be able to seek full and fair compensation for injuries you've sustained. It's not always easy to get information, and some data will have to be collected by your attorney because they will be able to get access to things you cannot.
The Most Common Causes of Semi Truck Accidents in Texas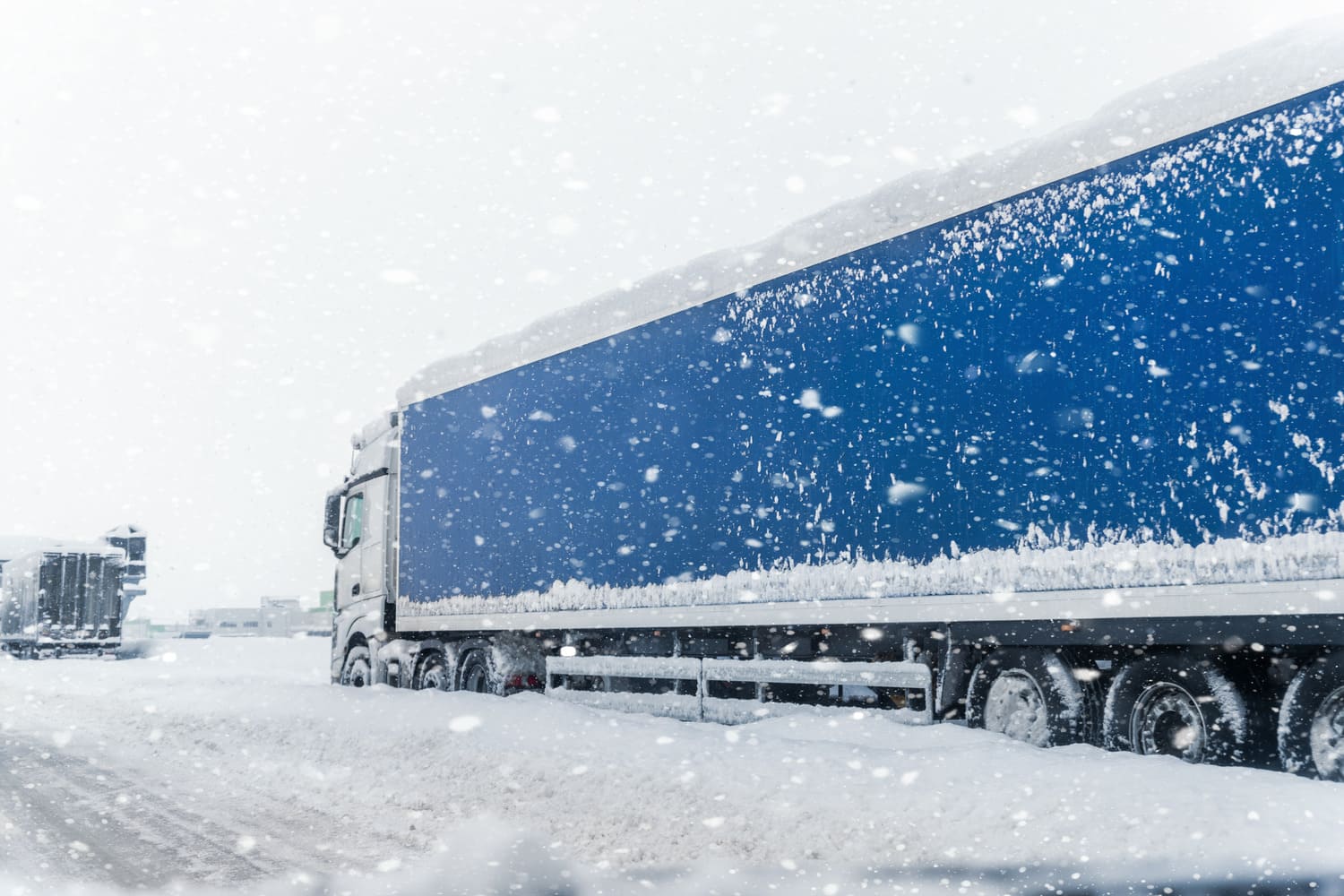 The drivers hired by trucking companies need to be good at their jobs and focused on the road, but sometimes, mistakes are made. They cause commercial vehicle accidents.
Truck driver fatigue is one of the most common reasons that trucks collide with passenger vehicles. While drivers can only operate their trucks for a certain period of time before they must stop and rest, they can still be tired or not feeling well.
That can lead to an accident and the catastrophic injuries that often come with it. If you've experienced serious injuries from an accident involving Dallas truck drivers, it may have been due to driver fatigue.
That's not the only reason that truck accidents can lead to personal injury cases, though. Another problem is distracted driving, which can come from cellphone or other device use, eating or drinking behind the wheel, or even listening to music or having a conversation with a passenger.
Truck drivers need to stay focused on the road and their surroundings to reduce the chances of getting into an accident and causing harm to the drivers around them.
Why Are 18-Wheeler Truck Accidents So Deadly?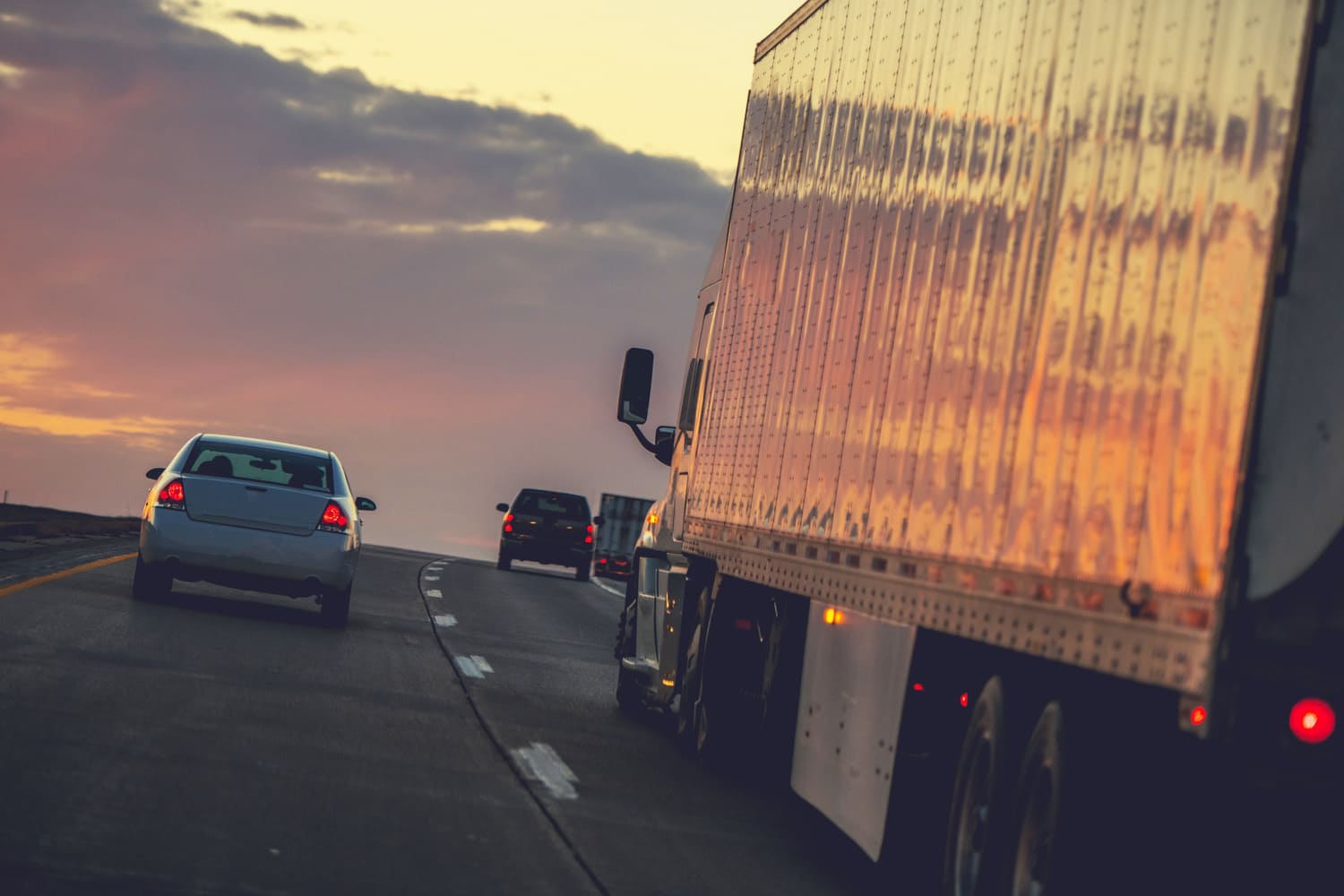 Often, a truck accident claim is for severe injuries that are life-altering or on behalf of a loved one who's died in a truck accident.
Working with a Dallas truck accident attorney can help provide compensation, but it can't bring back the lost person or make an injured person physically whole again.
Commercial trucks are so deadly in accidents because of their size and weight. They're moving tons of goods down the road at fast speeds, and they can't stop or change lanes as quickly as cars can.
If you've lost a loved one in a tractor-trailer accident, you may want to work with a law firm to make a personal injury claim. Whether the cause of the accident was driver fatigue or something else, personal injury lawyers can help you seek compensation for your difficult loss.
Get Help From a Dallas Truck Accident Attorney Today
Getting help from an experienced truck accident attorney is extremely important after a truck accident. You don't want to choose just any attorney who deals with personal injuries when you can choose Dallas truck accident attorneys who have specific experience with cases like yours.
A truck accident law firm, like AMS law, is the right choice to help you fight for fair compensation and get the help and support you deserve during the process. When you work with personal injury attorneys, you're taking the right step toward compensation for catastrophic injuries.
AMS Law attorneys focus on representing truck accident victims and understand that the goal of a truck accident settlement is to ensure you receive compensation for all the medical care and other losses you've experienced.
By getting a free consultation with the best truck accident lawyers for your case, you have a higher chance of receiving fair compensation that can allow you to focus on the future and continue to heal from your devastating truck accident.