Many car accidents cause only minor injuries, but if you've been in a Fort Worth car accident where injuries were much more significant, you might find that the insurance company doesn't want to offer you much of a settlement.
Naturally, the insurer wants to pay as little as possible for the injuries you've sustained, but that's not necessarily fair. Most of the time, the costs for medical bills and other expenses are much higher than the settlement offer.
With that in mind, you might need to make a personal injury claim for your auto accident. While you can do that on your own, working with an accident lawyer who deals with car crashes can make the process much easier. An attorney is more likely to get you a higher level of compensation from the negligent party's insurer, as well.
Understanding the Role of a Fort Worth Car Accident Lawyer
If you've been involved in a Fort Worth car accident and need to make a claim for personal injury, you need a car accident lawyer you can trust and rely on.
The main role of a Fort Worth car accident lawyer is to advocate for your interests and ensure you receive compensation that's fair and just. By working with a law firm for medical expenses, lost wages, and more, your attorney will help you make your case.
Fort Worth, TX, is a great place with a lot of things to visit and enjoy, and that can mean sharing the roads with other drivers. Inevitably, that means there will be accidents.
Your attorney is there to advise you and guide you, along with helping you recover expenses for medical care and other financial damages you've experienced as a result of your accident.
Why Hire a Fort Worth Car Accident Lawyer?
Hiring a car accident lawyer Fort Worth trusts to help you fight back against an insurance company can make a big difference in the compensation you receive. Especially if you've experienced serious injuries from the accident, Fort Worth car accident lawyers will be your advocates.
You can ask for compensation from the insurance company without an accident lawyer, but you're likely going to be offered a much smaller amount than you really deserve. Attorneys work with injured victims to give them the best chance at more significant compensation.
That can help you get what's fair and just in your particular case, making it easier for you to cover medical expenses, lost wages, and emotional issues that could come about from the car accident.
Steps to Take After a Car Accident in Fort Worth
After a Fort Worth car accident, you want to let your insurance company know what's happened. You should also call the police, so they can come to the scene and investigate. Get a copy of the police report for your personal injury claim since any car accident lawyer who is taking your case will want to see it.
Being in an auto accident can be stressful, on top of the physical injuries it can cause. Getting medical care after your accident is extremely important and something you want to focus on first.
In addition to medical help, though, you also want to make sure you're getting the compensation and support you deserve. That starts with a free consultation with an accident attorney. They can help you understand car accident statistics and information about the ways your case is similar to other incidents.
That can help you be more aware of what you can expect for compensation should your accident lawyers win your case. The more information you can collect from the accident scene, witnesses, your doctors, and the police, the more knowledge your attorneys will have to work with to help you.
Common Causes of Car Accidents in Fort Worth
There are many reasons for car accidents in Fort Worth and the surrounding area. The most common reasons for these accidents include distracted driving, speeding, taking risks, being negligent, and being impaired.
Car accident lawyers have seen all these reasons and more. In that sense, your Fort Worth car accident isn't unique. But you still want an attorney who sees the specifics of your case.
A Fort Worth car accident lawyer knows what to say to the insurer of a negligent party to help you get your medical bills covered. While you can work with the insurance company on your own, having an accident lawyer on your side gives you more options for recovery.
Injury victims who have serious issues after a car accident, such as head trauma and neck injuries, want to choose an attorney familiar with cases like theirs. That increases the chance of winning the case and receiving the compensation they need and deserve.
Determining Liability in a Fort Worth Car Accident
After a Fort Worth car accident, one of the most important issues is to determine liability. If you can't show that the other party in the accident was liable for your injuries, that party's insurance company isn't going to want to compensate you.
That's why you need a good car accident lawyer you can rely on to help you. By working with a law firm that handles auto accidents, it's easier to get the help you really need for your Fort Worth car crash.
Whether you have a wrongful death claim for a loved one who lost their life, or you need compensation for medical care for yourself, your attorney can help determine liability and show that the other party was negligent.
The Importance of Evidence in a Fort Worth Car Accident Case
Any Fort Worth car accident claim needs proof. The insurance company will want to see sufficient evidence for any personal injury claim, and that can include medical records, accident scene information, and more.
Fort Worth car accident lawyers know what insurers want to see after a motor vehicle accident and how to prove the extent of the injuries and other factors. Trusting your accident lawyers is vital, as they'll be asking you for plenty of information.
The more data you can offer them, the more they can build a case on the evidence they've collected. With the evidence in hand, they can work with you to settle your claim or even take your case to court if necessary.
Negotiating with Insurance Companies: Tips from a Fort Worth Car Accident Lawyer
Your Fort Worth car accident lawyer can provide you with great information about negotiating with insurance companies. A personal injury lawyer is the best person to do that after a car wreck because personal injury attorneys understand what insurers want and need.
Don't sign anything or agree to anything in your case before talking to an accident lawyer. You also don't want to make a statement to the other insurer before asking a personal injury attorney what you should and shouldn't be saying.
The other driver's insurance company will likely try to get you to say something that will incriminate you and that they can use against you to avoid paying your claim. Naturally, that's something you want to avoid. All communication should go through your attorney to help protect your interests.
Calculating Damages in a Fort Worth Car Accident Case
Another area that car accident lawyers can help you with is calculating the damages you should be asking the insurance company for in your case. After an auto collision, it can be understandably hard to keep track of all the expenses.
Your Fort Worth car accident attorney will advocate for you, and that can add to your peace of mind. While a car accident lawyer can't guarantee you any particular outcome, even with serious injuries, it's important to work with a car accident attorney to have the best chance at fair compensation for your Fort Worth, TX, car accident case.
Going to Court: What to Expect in a Fort Worth Car Accident Lawsuit
The insurance company of the negligent party will often agree to settle with you in a personal injury case, but that's not always true. If your car accident case isn't as cut and dried as some, or if the payout would be significant due to medical bills for permanent injuries, the insurer may fight the claim.
If you and your attorney can't reach a settlement with the insurer for lost wages, medical care, and other compensation, going to court might be your best option. Still, it's important to recognize the fact that you run the risk of losing in court, which could mean getting far less than the settlement that was offered.
Many car crashes are settled well before they get to court, but it's important to have accident lawyers who are prepared to take your personal injury case all the way to court if necessary. That way, you know they're carefully weighing the risks.
Choosing the Right Fort Worth Car Accident Lawyer for Your Case
You need the right attorney to work with the other party's insurance company, and that means choosing someone who has handled plenty of car accidents just like yours. While every Fort Worth car accident is a little different, they have many similarities that accident lawyers are familiar with.
Before you choose an accident lawyer, get a free consultation and meet with them. Ask them about your case and whether they've handled cases like it. Talk to them about how they plan to recover compensation for you and what they can offer.
They can decide if they want to take you on as a client, but remember that you're interviewing them, as well. They might not be the right attorney for you, and you may choose to hire someone else. Understanding your options and what you're looking for will guide you to the right attorney for your case.
Frequently Asked Questions About Fort Worth Car Accident Claims
When you have a personal injury claim, you probably have a lot of questions. For example, you might want to know how to negotiate a settlement with the insurance company or what a car accident lawyer can really do for you. How does personal injury law work is another common question, and you'll probably have concerns about laws in the Fort Worth, TX area, too.
Other common questions include:
What is the role of an insurance adjuster?
Should I file a personal injury lawsuit?
Will my case cover car repairs?
Don't be afraid to ask plenty of questions when you work with your attorney. That's what they're there for, and they'll also have questions for you, so they can understand your case more fully and decide what angle they're going to take to get you the compensation you deserve.
Is Texas a No-Fault State?
If you're in a Fort Worth car accident, it's important for you to know that Texas is not a no-fault state. That means the person who caused the accident is the person who's responsible for paying for the damage they caused. Or, more appropriately, their insurance company is responsible.
If there are significant car accident injuries, that could mean an insurer has to pay out tens or even hundreds of thousands of dollars in damages to an injured party. Fort Worth car accident lawyers understand this and will aggressively seek compensation.
An accident lawyer is there to help you after the accident occurred and work with the other party's liability insurance carrier. Because Texas doesn't have no-fault laws in an accident, you have the opportunity to recover damages and protect your interests.
What Happens if the Person at Fault in an Accident Has No Insurance in Texas?
If an uninsured driver causes a personal injury accident through negligence, they'll likely be sued by the wronged party and their car accident lawyer. In many car crash scenarios, though, fair compensation goes far beyond what an uninsured person can pay.
In those cases, working with a personal injury law firm to sue the driver and recover as much as possible is often done. Additionally, the wronged party may also seek compensation for medical treatment through their own insurance company's uninsured motorists and collision coverage.
You'll need your medical records to do this, and it's a good idea to continue making any insurance claims through your attorney. That's also true for car repairs, which you can generally address through your collision coverage.
How Is Fault Determined in a Car Accident in Texas?
Before any insurance company will pay your compensation, they're likely going to want to know about fault. Working with a Fort Worth car accident attorney can help you address that, whether you're working with the other party's insurance or your own.
Your Fort Worth car accident lawyer will look over the facts of your case, including the report made at the accident scene by the police. Even if the report says one party was at fault, it's important to investigate the accuracy of that.
Because the insurance company will be taking a careful look at how fault was determined, it's important that your accident lawyer does the same. The other driver's insurance company will be especially diligent in this regard before agreeing to pay any claim you or your attorney might make.
Who Is at Fault in a Left Turn Accident in Texas?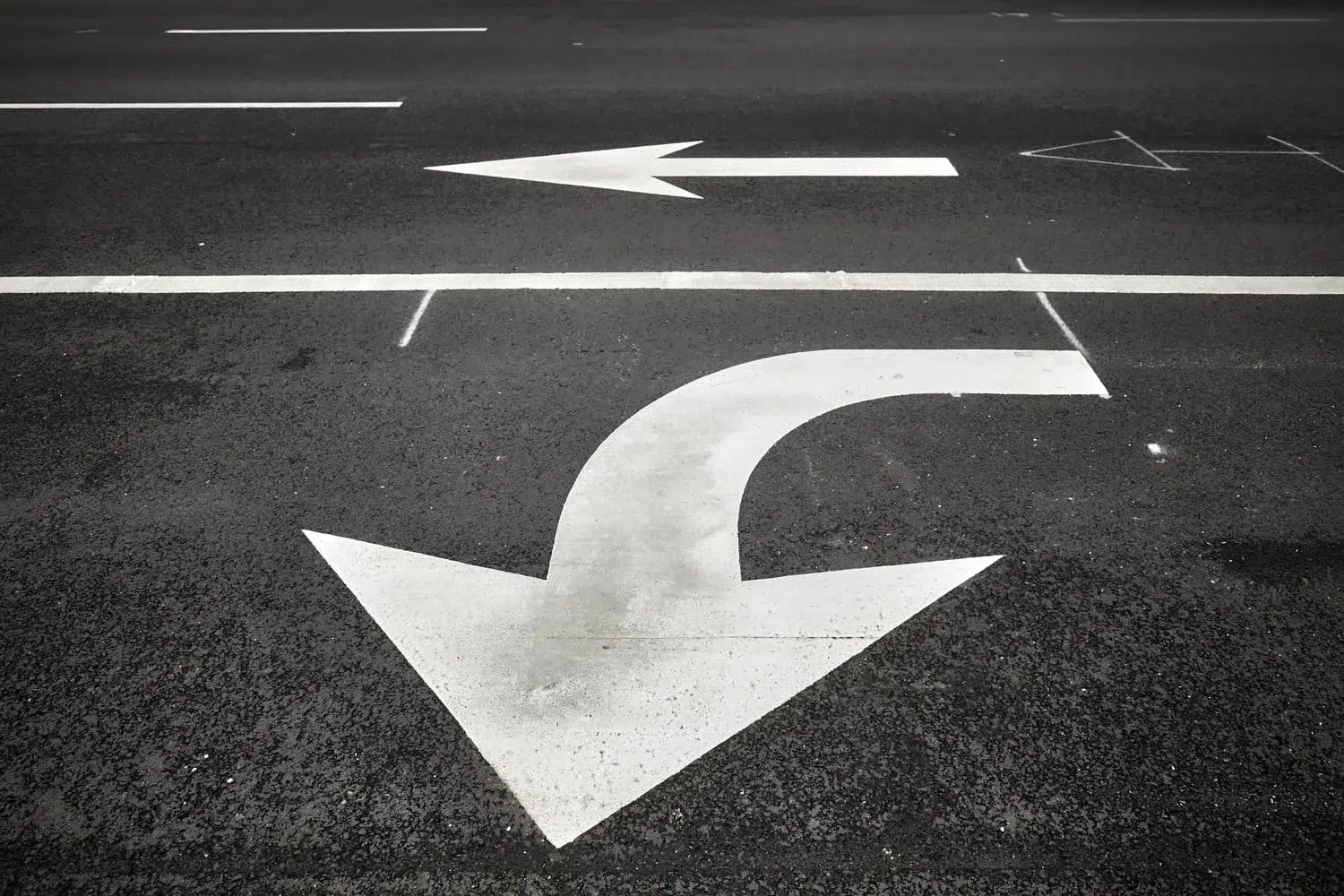 Car accidents involving left-turn collisions can be difficult to process. One of the reasons for this is that a Fort Worth car accident case is based on fault, and a lot of things can go wrong when cars are making left turns.
The insurance company will likely try to say that their driver had the right of way or was making a legal left turn, and that can leave car accident victims struggling to prove otherwise. However, Fort Worth, TX businesses also have a lot of cameras, so it's quite possible there's video or photographic proof of the incident.
For accident victims that have been involved in left-turn incidents, working with trusted accident lawyers is very important. Especially for accidents in dangerous intersections, victims need good legal advocates who can help show that they were not at fault.
Who Is Responsible for Road Debris Damage in Texas?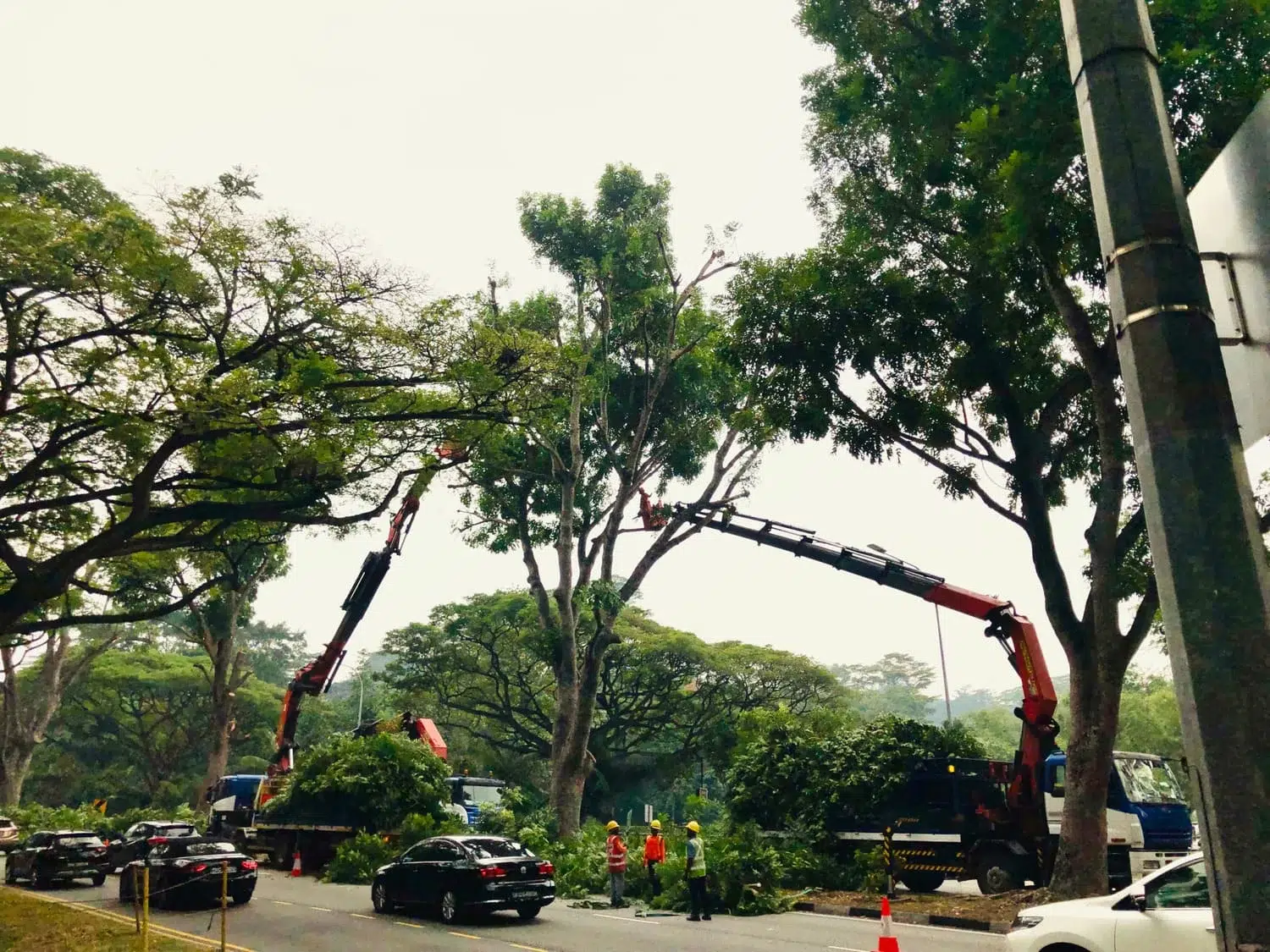 Sometimes it's not another driver that's at fault due to striking another vehicle. Instead, sometimes it's debris in the road that causes problems. In this case, an accident victim may not be able to go after an insurance company.
Still, that depends on several factors. If there's solid proof of where the debris came from, for example, it may still be possible to seek compensation for medical bills from that driver's insurance.
Otherwise, personal injury claims for road debris may have to be made through the accident victim's insurance company, largely because there isn't anyone else to pursue.
If an accident lawyer feels that the debris came from the city, county, or another entity that's responsible for the roads, it may be possible to recover medical expenses that way, as well. Fort Worth car accidents caused by road debris aren't common, but they're certainly possible.
Should I Hire an Attorney After a Vehicle Accident?
After an auto accident, it's best to hire an attorney. That's because a car wreck can do a lot of damage to people and property, as well as cause mental and emotional health issues.
Car accident cases usually come with a free consultation, allowing you to get important information from a car accident attorney and seek medical treatment and property damage claims the right way.
What Can You Sue for After a Car Accident in Texas?
After car accidents in Texas, there are several areas where you can file suit. The car accident injuries you sustained, and their medical treatment are one area where you can sue for financial compensation.
Additionally, you can work with a car accident lawyer to help you with ongoing issues from the accident, such as traumatic brain injuries or physical therapy. Working with an accident lawyer will help you make your case.
Attorneys who handle motor vehicle accidents understand the importance of Texas law regarding accident lawsuits, which means you can get important advice from them about other areas where you can sue for damages, such as mental and emotional distress.
What Is the Average Settlement for a Car Accident With Injury in Texas?
Fort Worth car accident settlements vary widely and can depend on the insurance company, the injuries sustained, and other circumstances.
When you work with car accident attorneys, they can give you information on your specific case and the compensation you may be able to expect. It's a good idea to choose an attorney who's experienced with personal injury trial law in case your claim goes to court.
With the right auto accident lawyers for your case, you may be able to obtain compensation that's higher and more significant than you would expect.
How Much Can Someone Sue for a Car Accident in Texas?
Car accidents in Texas require you to sue the driver, not the insurance company. Then the driver will pursue getting their insurance to cover the claim. In personal injury cases, there's no upper limit for lawsuits that can involve pain and suffering.
Your accident lawyer can advise you on the amount that's realistic to receive or ask for, but a car accident lawsuit for more than that amount is still possible.
Depending on how the accident happened and the mitigating factors, some accident victims will sue for the upper limits of physical damage and medical bills and then seek additional financial compensation for legal fees, pain and suffering, and other non-physical compensation.
How an Attorney Can Help With Your Fort Worth Car Accident
Because car accidents can cause serious physical injuries and other harm, it's important to work with a car accident lawyer after an auto accident or motorcycle accident.
Reaching out to AMS Law can put you in touch with an experienced car accident lawyer who can take on your personal injury claim with a free initial consultation. This will make it much easier for you to recover compensation, so you can move on with your life.