If you've been in a motor vehicle accident in the Houston, Texas, area, you need a Houston car accident lawyer on your side.
Working with an attorney who understands personal injury law is the right way to get the support you need. Then, you can focus on compensation and healing so you can get back to living your life again.
You don't need to fight this legal battle on your own. Working with a personal injury law attorney who specializes in car accidents is a great way to get a quality auto accident lawyer you can trust to handle your case efficiently.
How Much Do Lawyers Take From Car Accident Settlements in Texas?
You can expect Houston car accident lawyers to take between 33% and 40% of the final settlement they recover for you. Additionally, there may be some other small fees or expenses you'll be asked to pay.
You can potentially negotiate a different percentage with your car accident lawyer, as well, and there's no harm in asking. Depending on the size and scope of your case, an attorney may be willing to help you for a lower percentage or make other arrangements.
How Much Can Someone Sue for in a Car Accident in Texas?
Technically, anyone can bring a lawsuit for any reason and could sue for any amount. However, if you want to have the best chances of success with your car accident claim, it's important to take your attorney's advice.
If you sue for more than the Texas Board of Insurance limits for motor vehicles, you might not be able to receive that much compensation because there's nowhere for the money to come from.
Can Someone Sue You for a Car Accident in Texas?
If you're in a car accident in Texas, whether or not you're the at-fault driver, you could technically be sued by the other party.
It's important to remember that being sued doesn't necessarily translate to having a valid case. Anyone can bring a lawsuit, but it might be thrown out by a judge.
What Happens if the Person at Fault in an Accident Has No Insurance in Texas?
If someone causes a car accident in Texas and doesn't have any insurance, they could be fined for the lack of coverage. Unfortunately, it may be very hard for you to recover compensation if they aren't insured.
Be sure to notify the police at the accident scene if you find out that the other driver isn't insured. Not having insurance could mean the suspension of their driving privileges.
What Happens if the Person Not at Fault in an Accident Has No Insurance in Texas?
For someone in a car accident that was another person's fault, not having insurance is still a problem. You can work with a car accident lawyer to file a claim with the at-fault driver's insurance.
However, you can still experience some legal trouble for not being insured. You may be ticketed and fined, and you could have your license suspended.
How Do I File a Car Accident Lawsuit in Texas?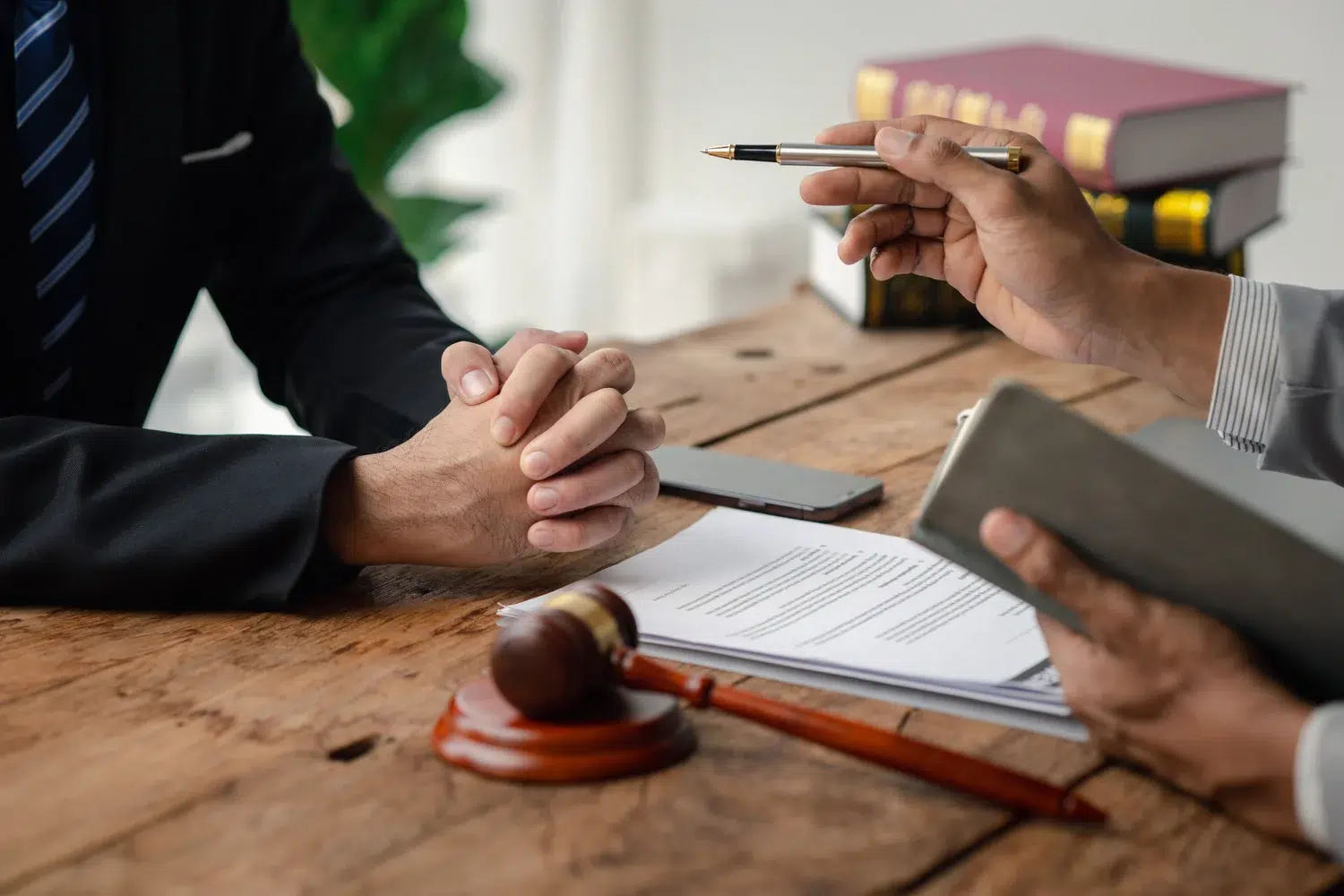 Filing a car accident lawsuit in Texas can be done on your own, but it's much easier and less complicated to work with a law firm that handles personal injury law.
Reaching out to an attorney for a free consultation is the first step toward filing a Houston car accident claim and requesting compensation. Don't wait, as there's a two-year statute of limitations on claims in car accident cases.
How Long Does a Car Accident Lawsuit Take in Texas?
The length of time lawsuits take in car accidents depends on the details of the specific case. Some claims for car accidents are handled quickly, while others may take months or even years to settle.
Reaching an out-of-court settlement is typically faster than a trial, and it's what happens in the majority of car accidents. That doesn't mean you want to take the first offer the insurance company gives you, though. There's still room for negotiation.
What to Do When Being Sued for a Car Accident in Texas
If you're the one being sued for a Texas car accident, you definitely want to work with a car accident attorney who can help. Most car accident lawyers are focused on defending accident victims, but there are times when parties to the accident are being wrongfully sued, as well.
The insurance company might be saying you're at fault, for example, and you need a car accident attorney to defend your actions. In that case, a law firm can work with you to get the facts and formulate a strategy for your defense.
What to Do After a Car Accident in Houston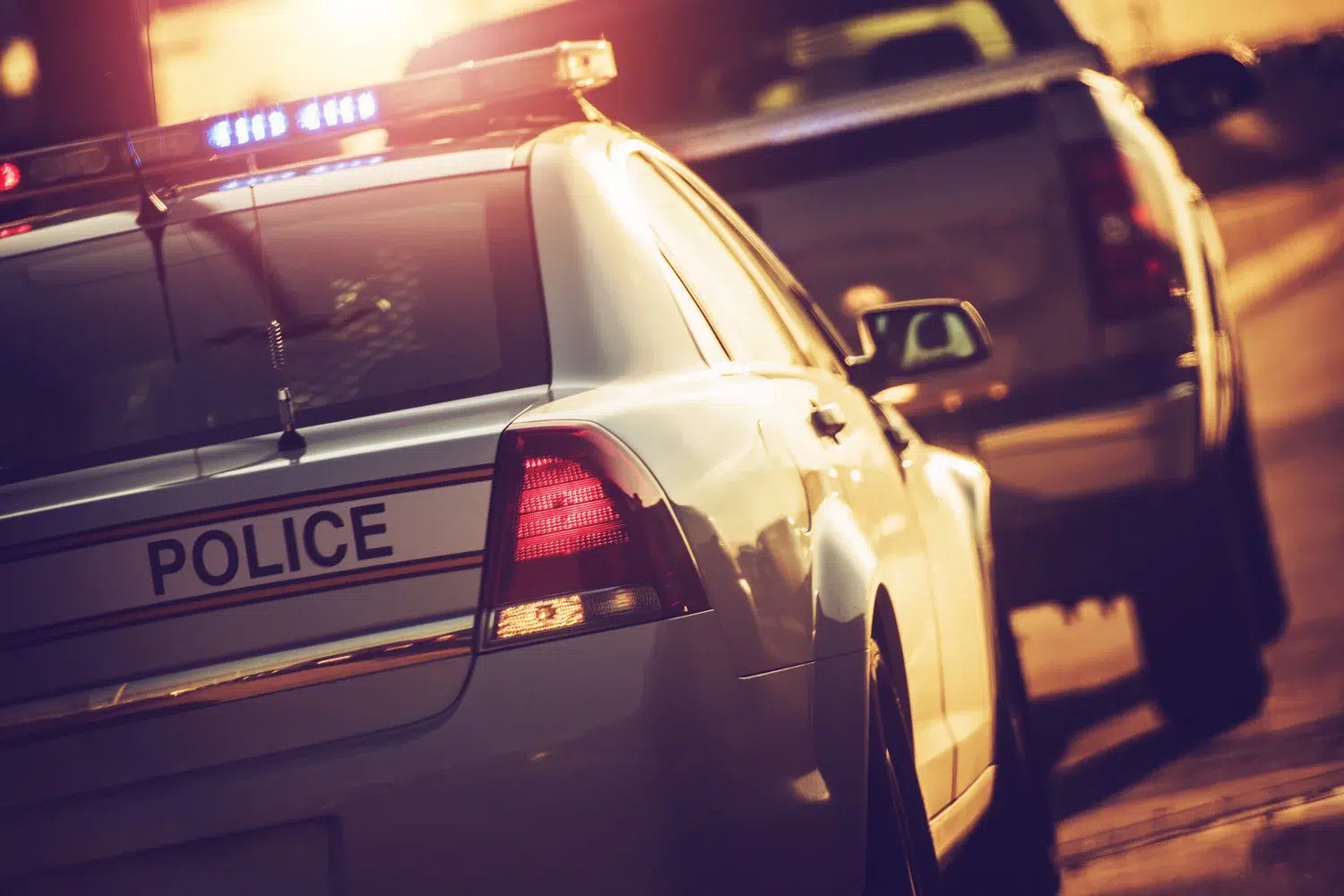 After a car accident in Houston, you want to keep track of all your medical expenses. Also, get a police report of the accident scene and get the other driver's information.
Take pictures and video, if possible, and talk to witnesses. Someone may have been recording for another reason and captured the accident, or a nearby driver may have had a dash cam.
How Much Does a Lawyer Get From a Car Accident Settlement in Texas?
Most car accident cases settle for under $23,000, with the attorney or law firm receiving up to 40% of that. However, every case is different, and some attorneys will negotiate fees, as well.
Asking your auto accident attorney what their law firm typically requires and if there are additional expenses can help you make a decision.
Is There a Houston Car Accident Guide?
Unfortunately, there's no real guide to dealing with the insurance company and other factors after a Houston car accident. But you don't have to handle everything on your own, either.
Working with an attorney can make it much easier for you to get the help and support you need, so you can settle your case and put the accident behind you more easily.
How Much Does a Houston Car Accident Lawyer Charge?
Working with a car accident attorney is often done on contingency, which means the attorney only gets paid if they recover for you. In those kinds of arrangements, your attorney will likely ask for a percentage of the total amount they recover.
If you have good medical insurance, the other driver's insurance company might try to offer you less, claiming you don't need the money. To receive fair compensation, make sure you work closely with your attorney.
When Should You Hire a Houston Car Accident Lawyer?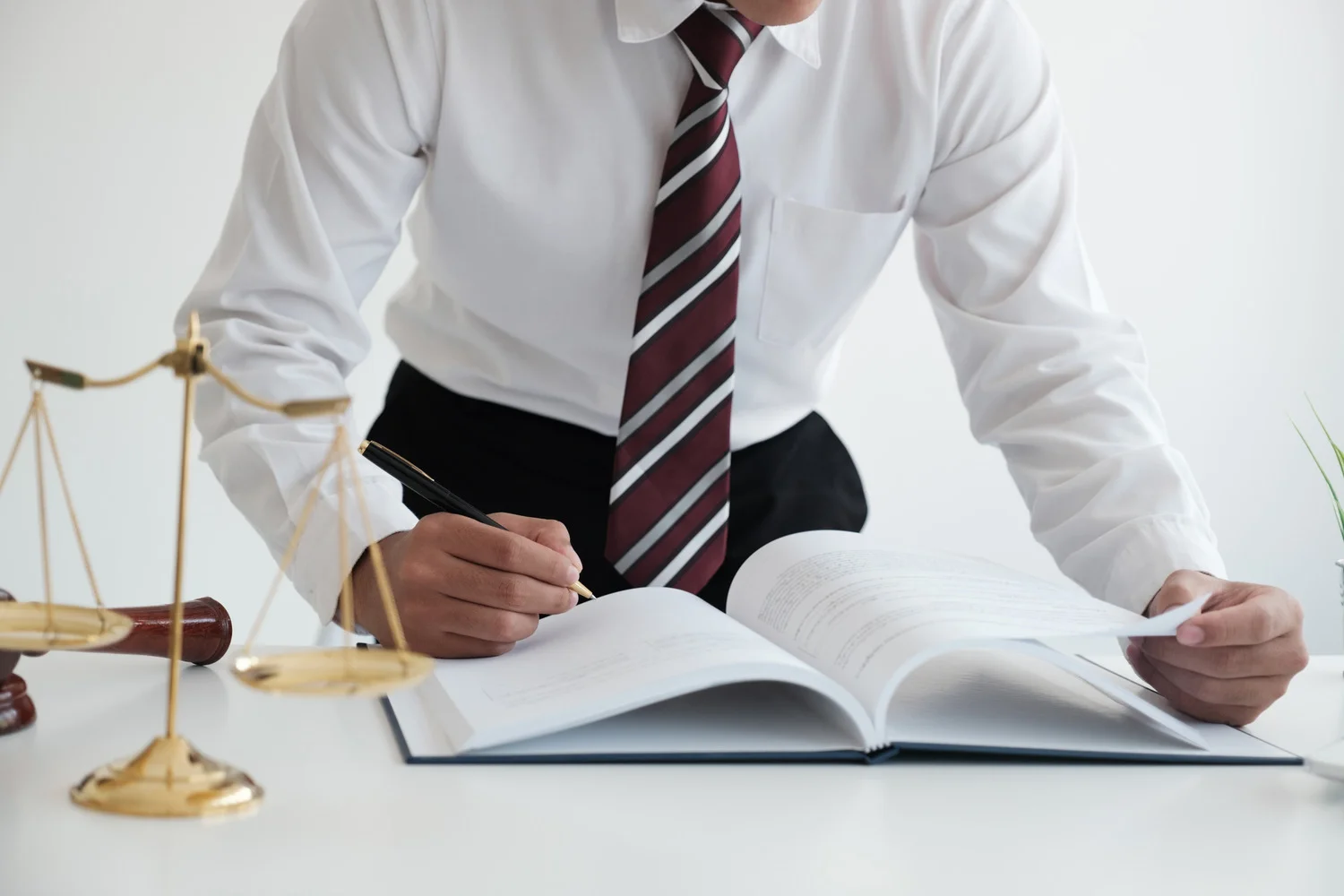 For personal injury cases like car accidents, you should hire an attorney as soon after the accident as possible. That way, you have someone on your side from the start.
You also have a statute of limitations you have to follow, and if you wait too long, you might not be able to recover even if you have a case. Hiring an attorney as soon after the accident as possible helps you avoid that problem.
How Much Is My Houston Car Accident Claim Worth?
When you file a claim with the other driver's insurance company, it's not like a medical malpractice case or another type of personal injury that could be worth hundreds of thousands.
Still, some car accidents could be worth far more than the average. That's why it's so important to reach out to an attorney and discuss your options. You won't know for sure until you get professional guidance and information.
Why Should You Partner With Our Houston Auto Accident Lawyers?
Working with our law firm gives you trusted legal representation for your car accident case. That way, you can get the help you need to settle with the insurance company.
The right law firm and attorney can make a significant difference in how your case is handled and the way your compensation claims are addressed.
You want to have quality representation to get the most for your claim, but you also want an efficient resolution and peace of mind, as well.
Settlement Value: How Much Is Your Houston Car Accident Claim Worth?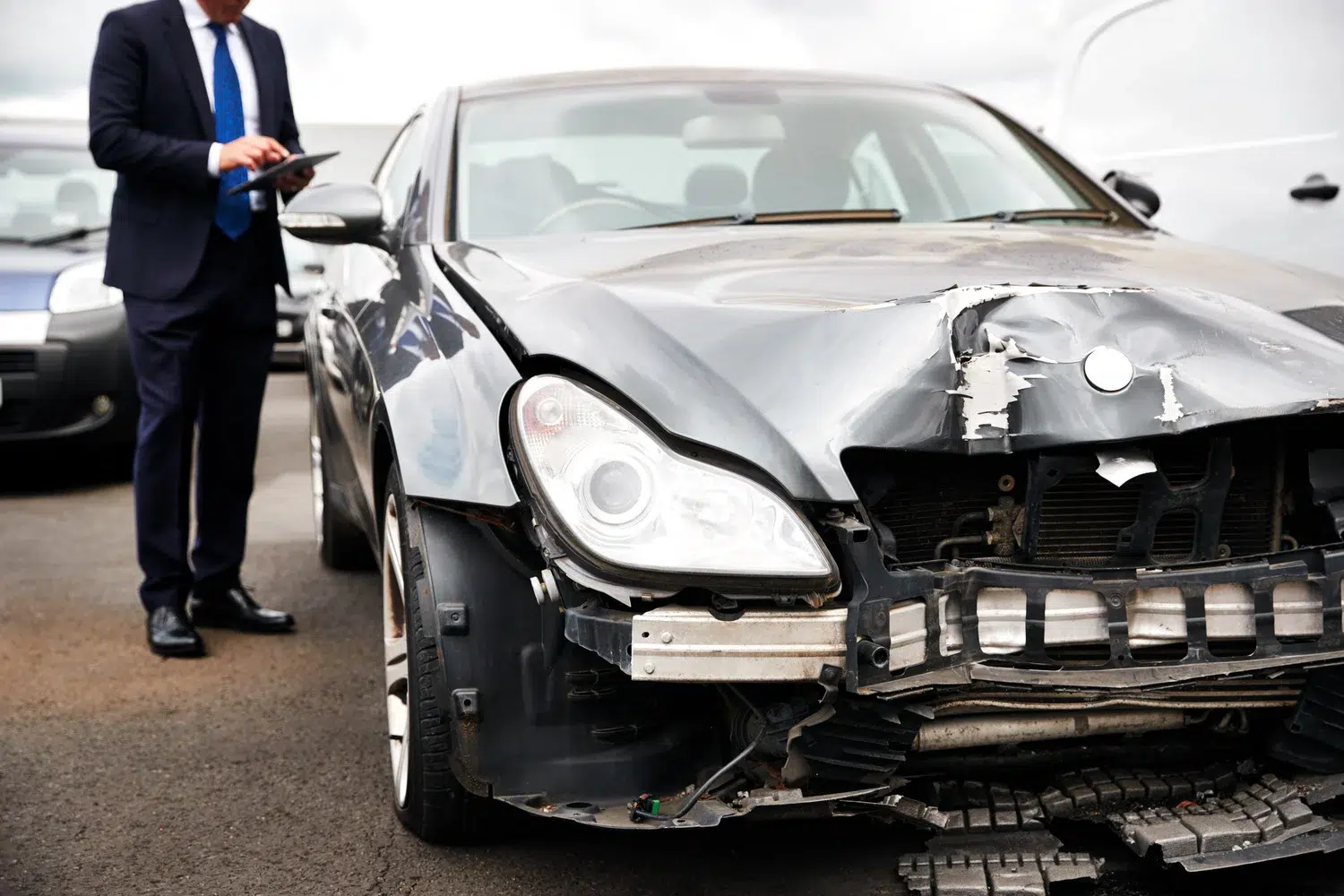 Unlike medical malpractice cases that can result in extremely high compensation, most car accidents are in the $25,000 to $30,000 range for compensation, on average.
However, your case could be worth much more than that, or it could be worth less than the average claim. That will depend on all the factors of your accident case, and your attorney can give you more details.
It's important to remember that even your attorney will be giving you an estimate, which may not reflect the exact amount you'll receive when your case is settled and processed.
Average Settlement for a Car Accident in Houston, TX
The Texas Board of Insurance has requirements for what kinds of coverage drivers need to have, and most claims for damages fall below the minimum coverage requirements.
Settlements consider more than just your medical expenses, though, and also look at lost wages, emotional damages, and other factors. If you need ongoing or long-term medical care, that may also raise your settlement above the average, as well.
Experienced Car Accident Attorney Services
When you work with trusted automobile accident injury attorneys, you can get the services and advice you need for your specific case. You want an attorney you can trust and rely on because that protects your interests more fully.
There's no reason to settle for an attorney who doesn't have the kind of experience you want, and choosing an attorney is a very important decision. Take the time to find the right one who has the knowledge you need.
Do You Need Legal Counsel for Car Crash Cases?
Getting legal counsel for car crashes matters. With the cost of your medical treatment, pain and suffering, lost wages, and other issues, car crashes can be very costly.
It's important that you can recover anything you've lost and also protect your future. By working with an attorney, you have a higher chance at fair and just compensation for your injuries, allowing you to have more security and all the treatment you need.
Have You Lost a Loved One in a Car Accident?
A law firm that handles car accidents generally also handles wrongful death cases from those kinds of accidents. If you've lost a loved one due to the negligence of another party in a vehicle accident, working with an attorney can help provide closure.
A settlement from the other driver's insurance can also help you pay your loved one's final expenses and settle their estate, along with compensating you for some of the pain of their loss.
Seeking Compensation After a Car Accident
Your own insurance company may work with the other party's insurance after a collision, or you may need to make a claim with your insurer if the other driver doesn't have adequate insurance (or any at all).
If that's the case, you want to let your attorney work with both companies to mediate the issue and get it settled. You'll have final approval of any settlement amount, but the negotiations are better off in the hands of a legal professional.
Protecting Your Rights in Auto Accident Claims
An insurance company will often try to avoid paying out in an auto claim, especially if they don't think their driver was at fault. If there were extenuating circumstances, you could have a significant legal fight on your hands.
Don't battle the insurance provider alone when a Houston car accident lawyer can help protect your rights. You'll have a trusted legal advocate and a higher chance of getting fair compensation for your injuries while protecting your rights in the case.
Does Vehicle Maintenance Matter in Car Accident Claims?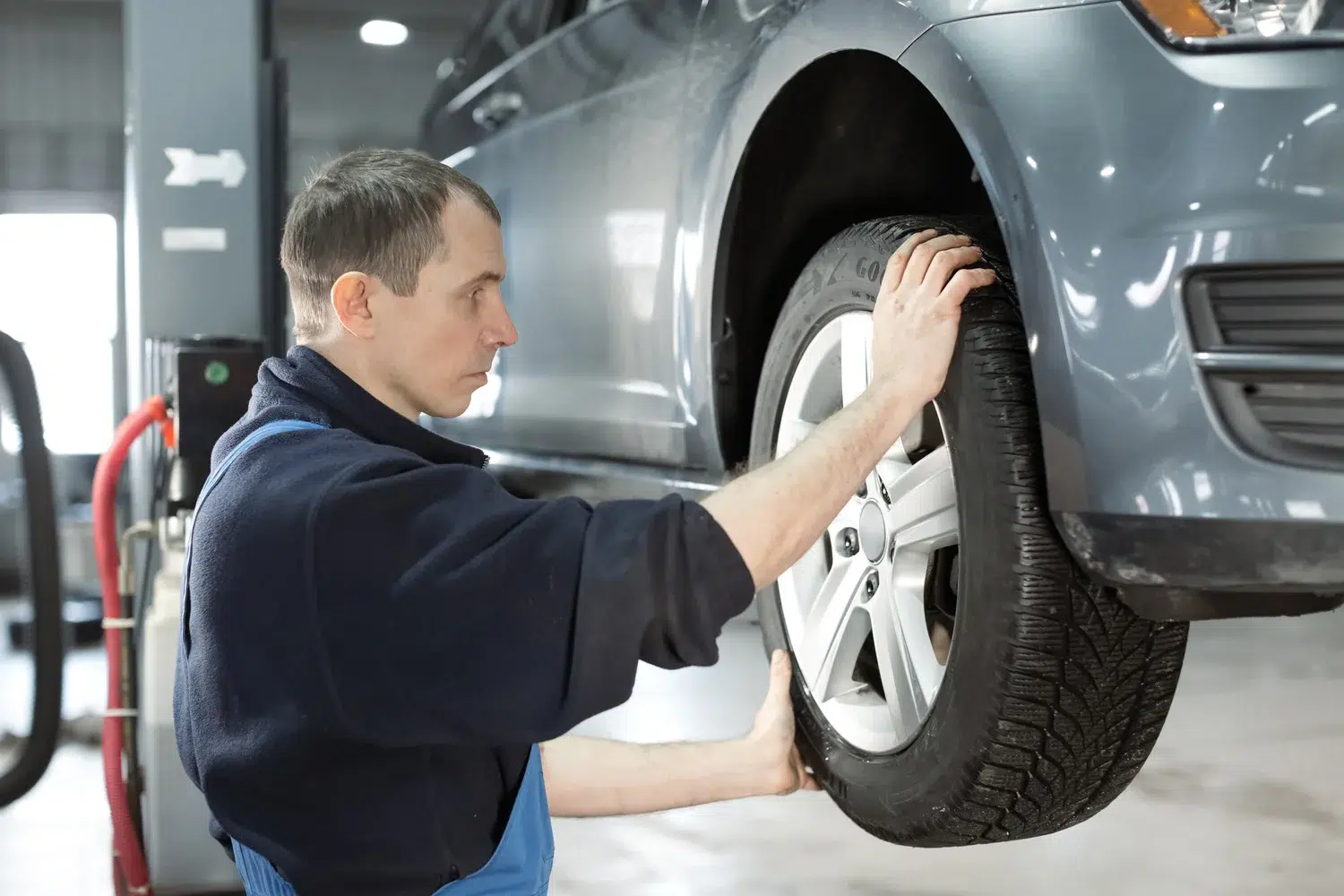 For wrongful death automobile accidents or other claims where there are serious injuries, whether the other driver's vehicle was maintained can be part of the equation.
Your attorney will focus on the highest level of compensation they can get for your case, and your injuries, and anything that factors into that settlement will be considered. That includes information about the other driver and their vehicle.
Get the Compensation You Deserve With Our Help
Some auto accidents are much more serious than others. No matter the severity of your accident, you deserve to have compensation if you're injured by the negligence of someone else. Working with an attorney at AMS Law Firm can help you get that compensation.
Expert Car Accident Legal Representation Matters in Your Case
In motor vehicle accidents, there are a lot of details to consider. The attention the drivers were paying, their speed, the traffic laws, and other factors all matter.
When you seek out expert legal representation, you have a better chance of getting proper compensation, which can provide you with payment for medical bills and more future security.
Navigating Complex Car Accident Lawsuits is Better With Help
At AMS Law firm, we want to help protect your rights after an automobile accident, and we understand the seriousness of these kinds of accidents. You don't have to navigate the murky legal waters alone when there is help and hope available for you to recover damages.
Advocating for Victims of Car Collisions
Auto accidents are common occurrences, but some of them are severe and can be life-altering. People lose limbs, have brain injuries, and spend weeks or months working to get back to a sense of normalcy.
By advocating for car crash victims, we can help you and others in your situation move past the accident and focus on a future where you're healthy and happy again.
Your Car Accident Deserves Fair Compensation
When you work with an insurance company after a car accident, they might offer you a settlement almost right away. That can seem great, but it's really them trying to settle quickly for as little as possible.
Don't take their offer. Instead, consult AMS LAW. We can help you receive fair treatment and the settlement you deserve in your accident.
Look for Proven Results in Car Accident Injury Cases
When you're pursuing an insurance company for lost wages and other damages, you want to work with an attorney who understands insurance coverage and how you can recover fairly in your case. Our attorneys have proven results in car accidents and are the right choice for your future.
Maximize Your Settlement With Our Lawyers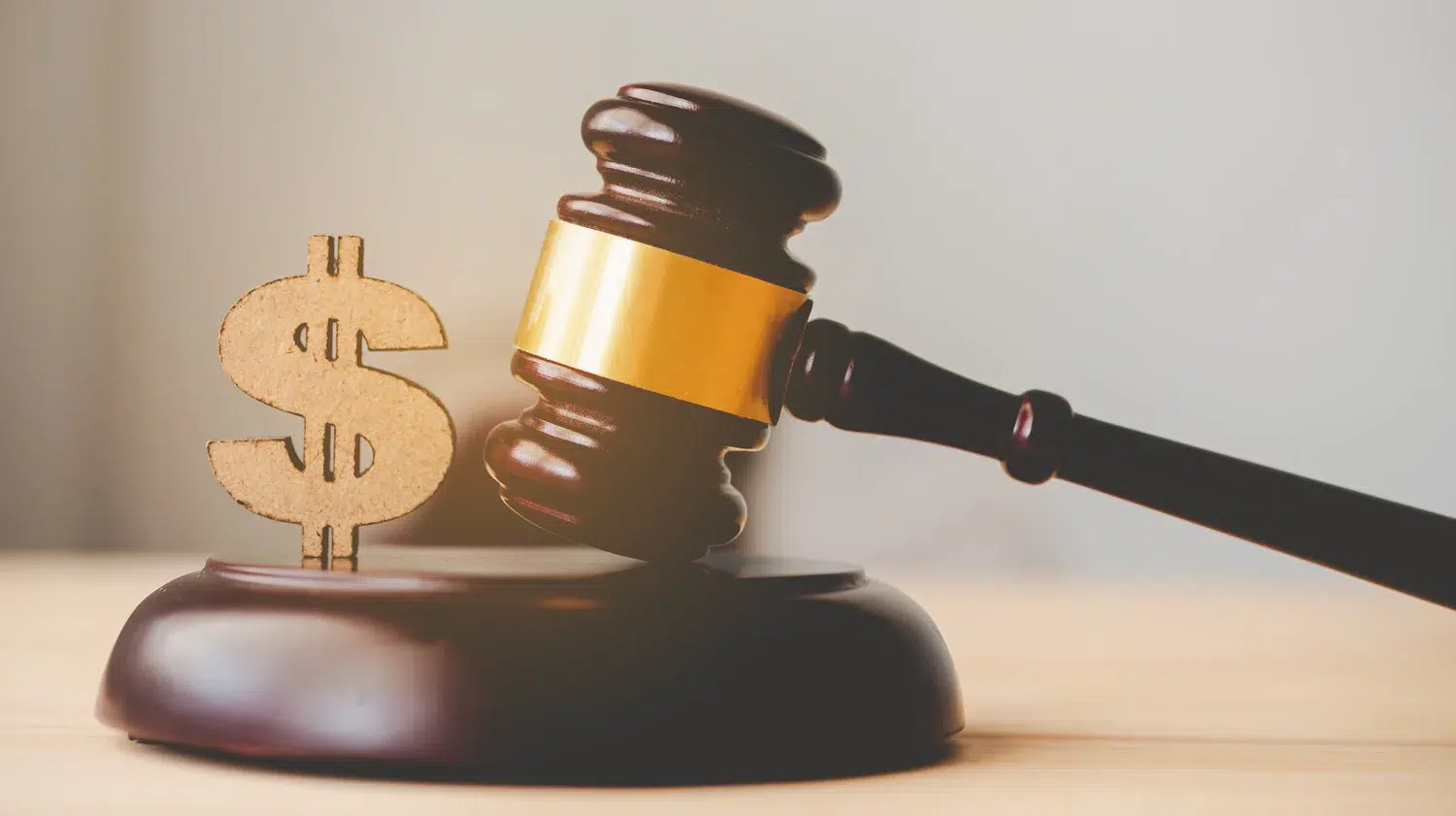 Our Houston, Texas, car accident lawyers are committed to helping clients get the support and settlement assistance they need.
We want to maximize your settlement options and make sure you can recover from the accident as easily and quickly as possible.
Get Swift and Effective Car Accident Legal Support
In addition to medical treatment, you want quick legal support. Personal injury law has specific requirements, and personal injury lawyers typically won't take a case that doesn't have merit. Still, another party could sue you without an attorney.
If you're being sued for a car accident, you definitely want to reach out to a car accident lawyer to make sure you have adequate representation. Even a frivolous lawsuit won't just go away on its own.
Holding Negligent Drivers Accountable
By seeking out a trusted auto accident lawyer in Houston, you'll have legal representation and the ability to work with the insurance company of the at-fault driver to settle your car accident claim.
Car accidents can have serious effects on people's lives. Fortunately, personal injury lawyers understand car accidents and the damage they can cause. They'll work with you and the insurance company to give you peace of mind during the legal process and handle your Houston, Texas, area claim for personal injuries.
Skilled Litigators in Car Crash Lawsuits
While a car accident lawyer in Houston will do all they can to help you recover financial compensation after your accident, even an experienced car accident lawyer can't always recover for you if the other driver isn't insured and doesn't have assets.
Compassionate Guidance for Car Accident Victims
If you're seriously injured in a car or truck accident, seek immediate medical treatment. Additionally, don't admit fault or try to make any deals with the insurance company or the other party. Don't give statements or negotiate.
Sometimes, car accident victims are taken advantage of when they make a comment about the case, post about it, or otherwise say something in the heat of the moment. It's better to turn everything over to your personal injury attorney and let them handle it.
Fighting Insurance Companies After Car Accidents is Easier With Help
Houston car accident attorneys are your best resource for considering how to recover compensation for medical bills and how much you'll be able to get.
Bodily injury insurance minimums for Texas are $30,000 for one person in an accident or $60,000 for multiple people in that accident. There are also minimum insurance requirements for property damage, which start at $25,000.
While you can sue for more, the average Texas car insurance claim in 2022 was just under $23,000. Your case could be worth less than that, or potentially much more, depending on the specific details of your car accident.
Seeking Justice for Car Accident Injuries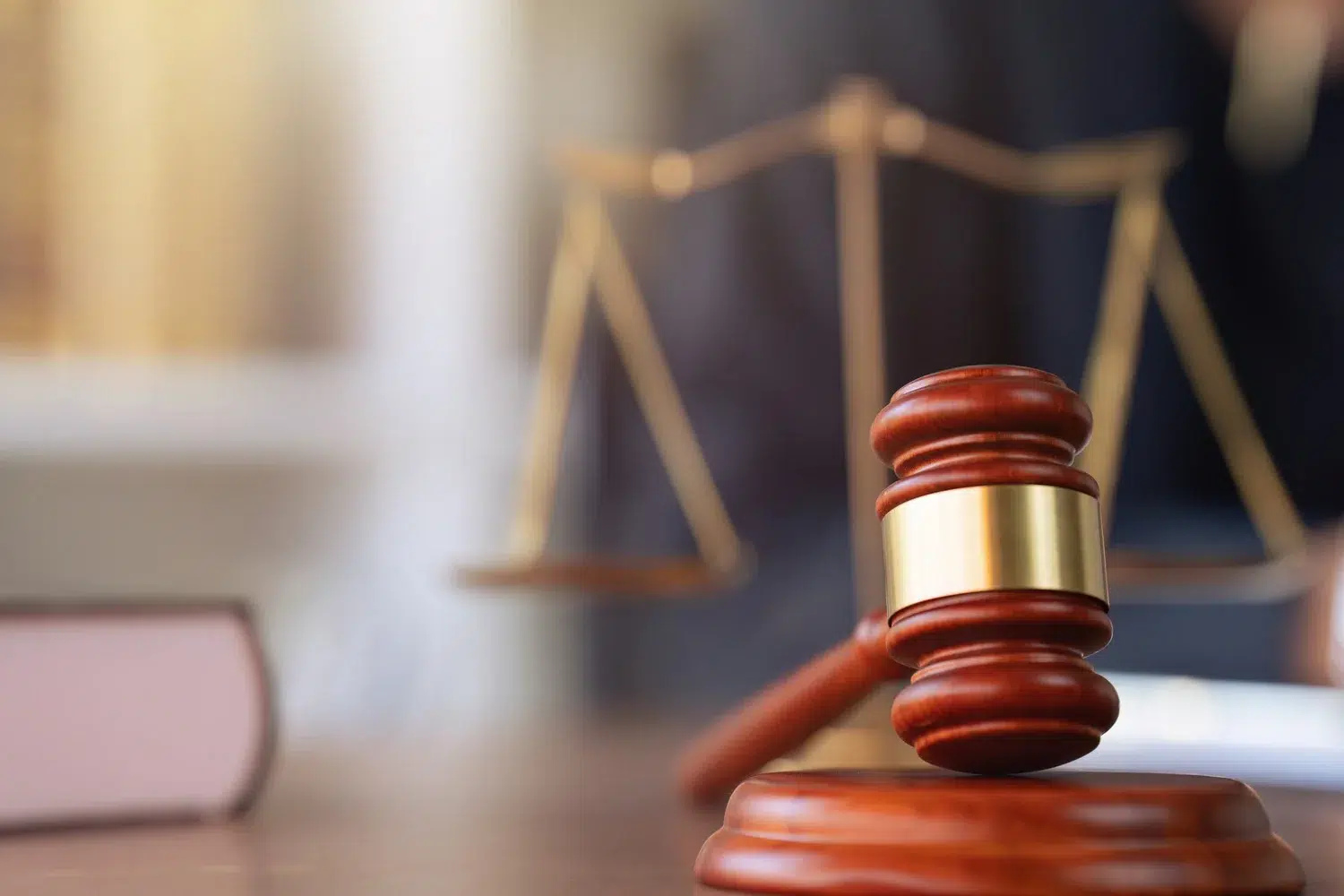 A personal injury lawyer can help you seek justice for the wrongful death of a loved one or your own injuries. If you have a potentially complex case, you'll also be looking for car accident lawyers with personal injury trial law experience. Then you'll know they can take your case to court if they need to.
Working with the insurance company on your own could mean you get offered an amount far lower than what you really deserve, but car accident cases that are handled by an experienced attorney can see better levels of compensation.
Strategic Legal Solutions for Auto Accident Cases
If you're in Houston, Texas, and didn't have insurance at the time of your accident, your case can be more complicated. It can be hard for your attorney to negotiate with the other party's insurance company in your Houston car accident case. If you don't have insurance, It could be seen as a partial fault on your part.
You may still be entitled to compensation due to the other driver's negligence, but you might not be able to recover as much as you would like from your personal injury case. Houston car accident attorneys can give you more specifics based on the details of your case.
Strong Representation for Car Crash Lawsuits
Your attorney will need a copy of the police report and as much information as you can provide. Then you'll contract with them to represent you and be paid for what they recover.
Of course, money definitely isn't everything when working with any auto accident attorney, and the best car accident lawyer may or may not be the most expensive.
Understanding Your Rights After a Car Collision
In Houston, Texas, the more evidence and information you can collect after your car accident, the better. However, proper medical treatment is the most important thing. If you're injured, especially if those injuries are severe, you might not be able to collect any data.
Even if that's the case, though, don't give up on seeking compensation. Car accident victims can work with personal injury attorneys who will help them collect information from the other driver, the police, and the car insurance company, as well as any witnesses.
You Need Reliable Legal Help for a Car Accident Claim
When you have medical bills piling up after a vehicle accident, look for a law firm that has a legal specialization focused on car accidents and related matters.
Choose AMS Law firm. We have a good track record of personal injury cases like yours, so you can feel confident and have peace of mind while still understanding the costs you can expect.
You Deserve Knowledgeable Advocates for Your Auto Accident Claim
It's not just medical bills that you need to address after an accident. There can be ongoing care needs, lost time at work, and countless other expenses.
To recover compensation, you need a Houston car accident lawyer who understands the details and expenses in your case so they can use that knowledge to properly advocate for your needs.
Pursuing Fair Compensation After a Car Accident
Making an insurance claim is just the start. Many insurance companies try to push back and not pay, or they want to pay far less than what your case is really worth. You need good representation to help you receive what's fair. An attorney can meet your needs and also give you someone to trust and rely on during a difficult time.
Get Expert Advice on Car Accident Injury Claims
Even if the insurance provider for the other driver sends you a settlement offer that looks good or seems like a lot of money, it's important to get expert legal advice before making any decisions.
If you accept a settlement offer from the insurer, you won't be able to sue in the future. That's true even if additional issues or expenses appear later, so you want to make sure you're getting the best offer you can.
Aggressive Legal Representation for Car Crash Victims
Your Houston, Texas, car crash is a serious event, and as the victim of another driver's negligence, you deserve compensation. Working with a lawyer who will provide aggressive representation can help you receive what's fair and just in your case so you can move past the accident and on with your life.
Getting Back on Track After a Car Wreck
Between medical bills, time away from work, and the emotional pain of an accident, it can take time to get back on track and feel like yourself again after a car accident.
While you're working on those areas of life, let your attorney handle all the legal aspects of working with the other driver's insurance. Then you don't have to worry about any of those areas and can focus on what's really important, like healing from your injuries.
Look for Skilled Negotiators in Auto Accident Settlements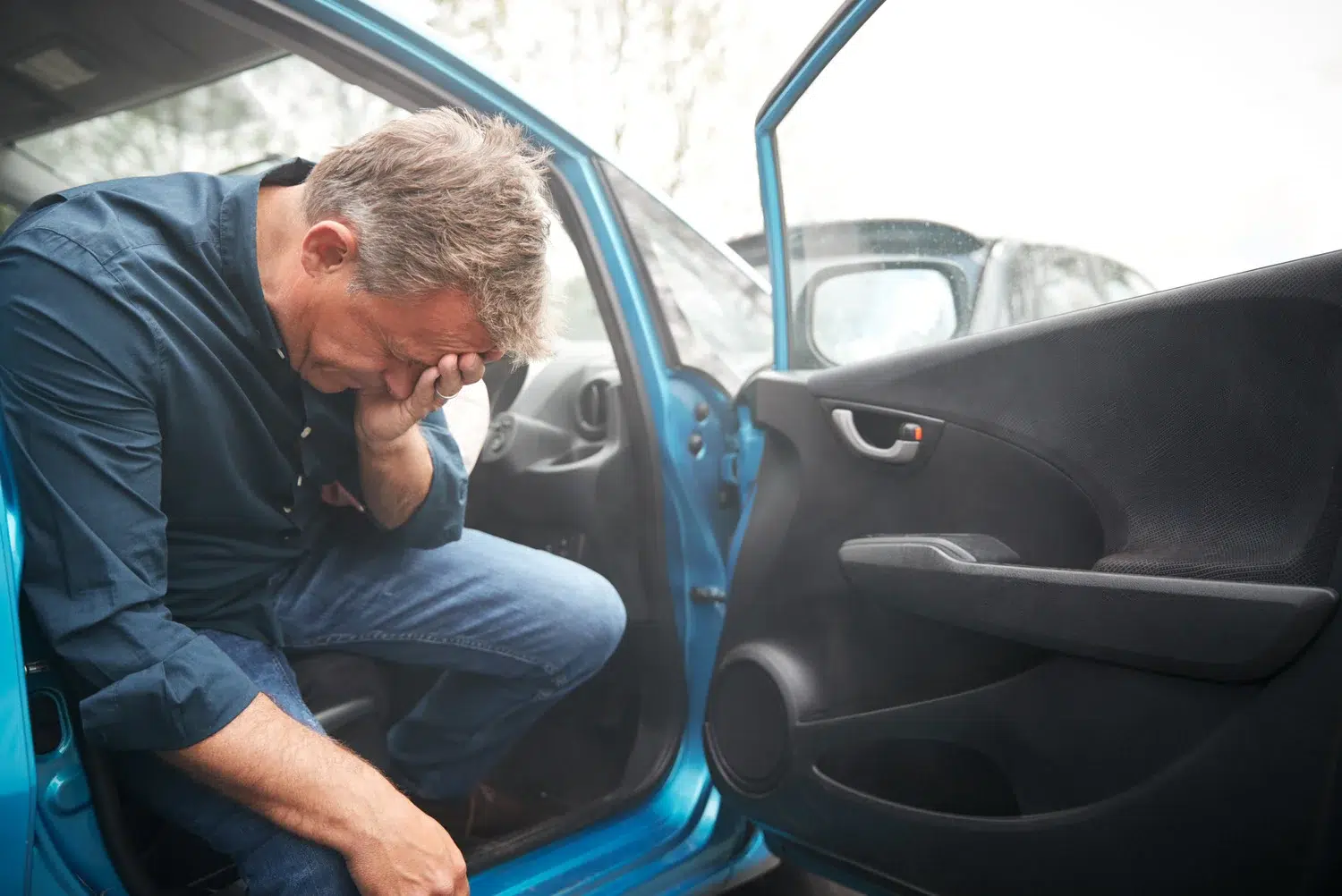 Even if the other driver only had liability insurance, compensation is possible. Your Houston car accident lawyers will help you understand what to expect so you can focus on the future with good knowledge of your case.
If you're working with a personal injury trial law firm and going to court with the insurance company, it's likely your case will take much longer to settle.
Protecting Your Interests in Car Accident Cases
Personal injury lawsuits after vehicle accidents are very common because people who are wronged by the actions of another person want to be compensated for their injuries. The best way to get the protection you need is to work closely with your attorney.
Seasoned Car Accident Attorneys on Your Side
The best car accident lawyers are those who truly understand the need for compensation and the difficulties you can face after a crash. We are on your side and want to make the process of settling your case as efficient and fair as possible.
Recovering Damages After a Car Accident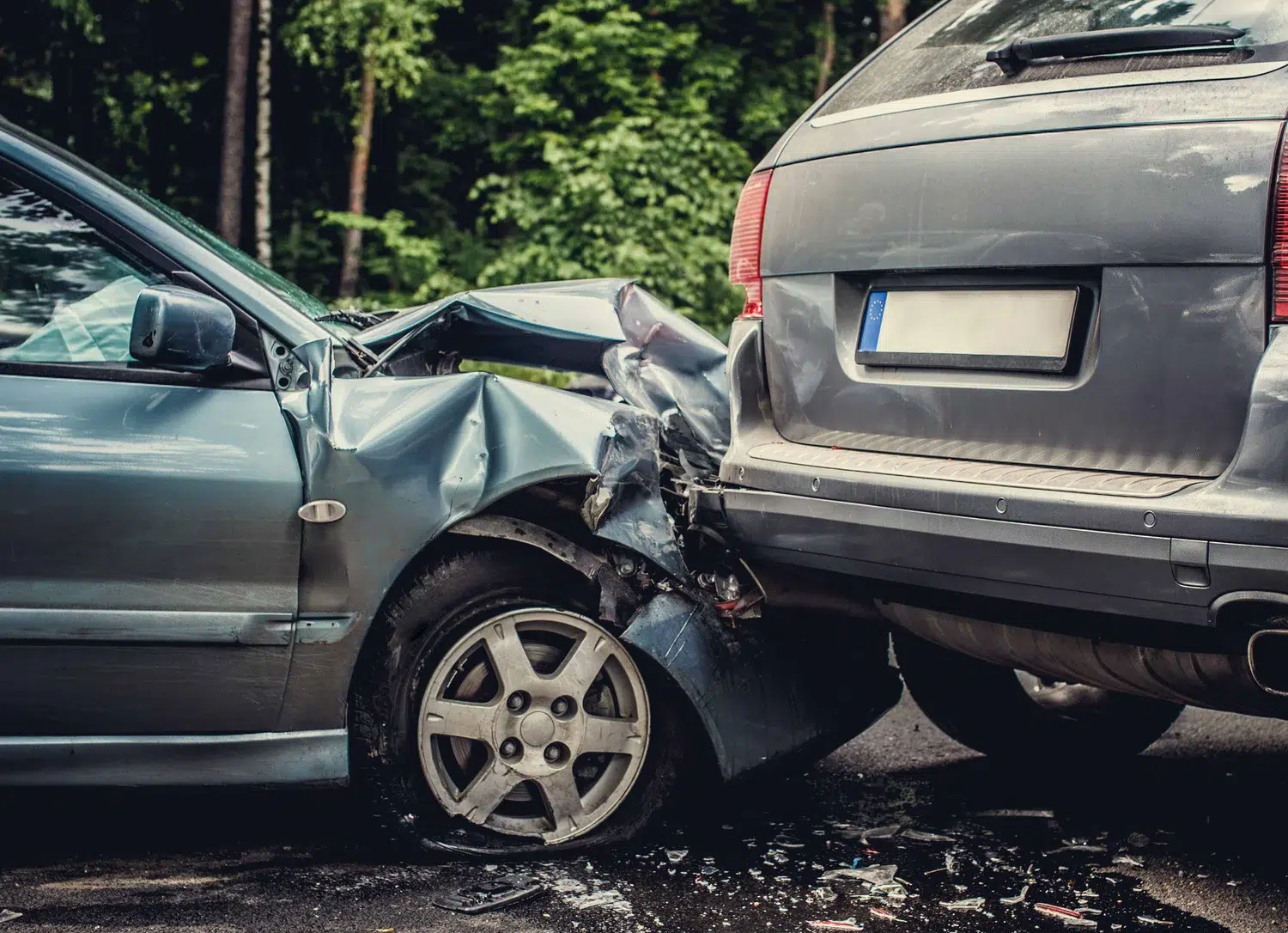 To recover damages, you'll need to make an insurance claim, but it's best to work with an attorney who can do that for you. Then you'll have the right level of representation to ensure your rights are fully protected, even if the other party wasn't insured.
They may have assets you could take with the help of a motor vehicle accident attorney, but many people who aren't insured also don't have much money. Sometimes, they can't afford the insurance premiums.
Hold Reckless Drivers Responsible in Court
A free consultation with a Houston car accident lawyer can give you the information you need to decide how to pursue your case. By working with an attorney to take the other driver to court, you have a chance to hold them responsible for their actions that caused you harm. Schedule your consultation with AMS Law Firm today.
Fighting for Justice in Car Accident Lawsuits
Houston personal injury claims are often settled out of court, which can help you move on faster. The most important aspect, though, is that you receive justice for the injuries you sustained or the loss of a loved one. Don't settle for less.
Helping You Rebuild After a Car Collision
The best car accident lawyers understand that it takes time to rebuild after an accident. We will work with you to move past your injuries, receive compensation, and get back to living your life again so you can have a brighter future.
Strategic Legal Counsel for Auto Accident Cases
Your personal injury is individual and unique to you, and you need legal counsel who will strategize the best way to handle your claim. Because there are many facets to an auto accident, the goal is to tailor their abilities to your particular needs.
Advocates for Injured Parties in Car Accidents
If you've been in a car wreck or truck accident, you need the best representation. The best way to make sure you're prepared for the results of your case is to schedule a consultation with AMS LAW Firm to go over the details.
You Need Legal Support for Complex Car Crash Claims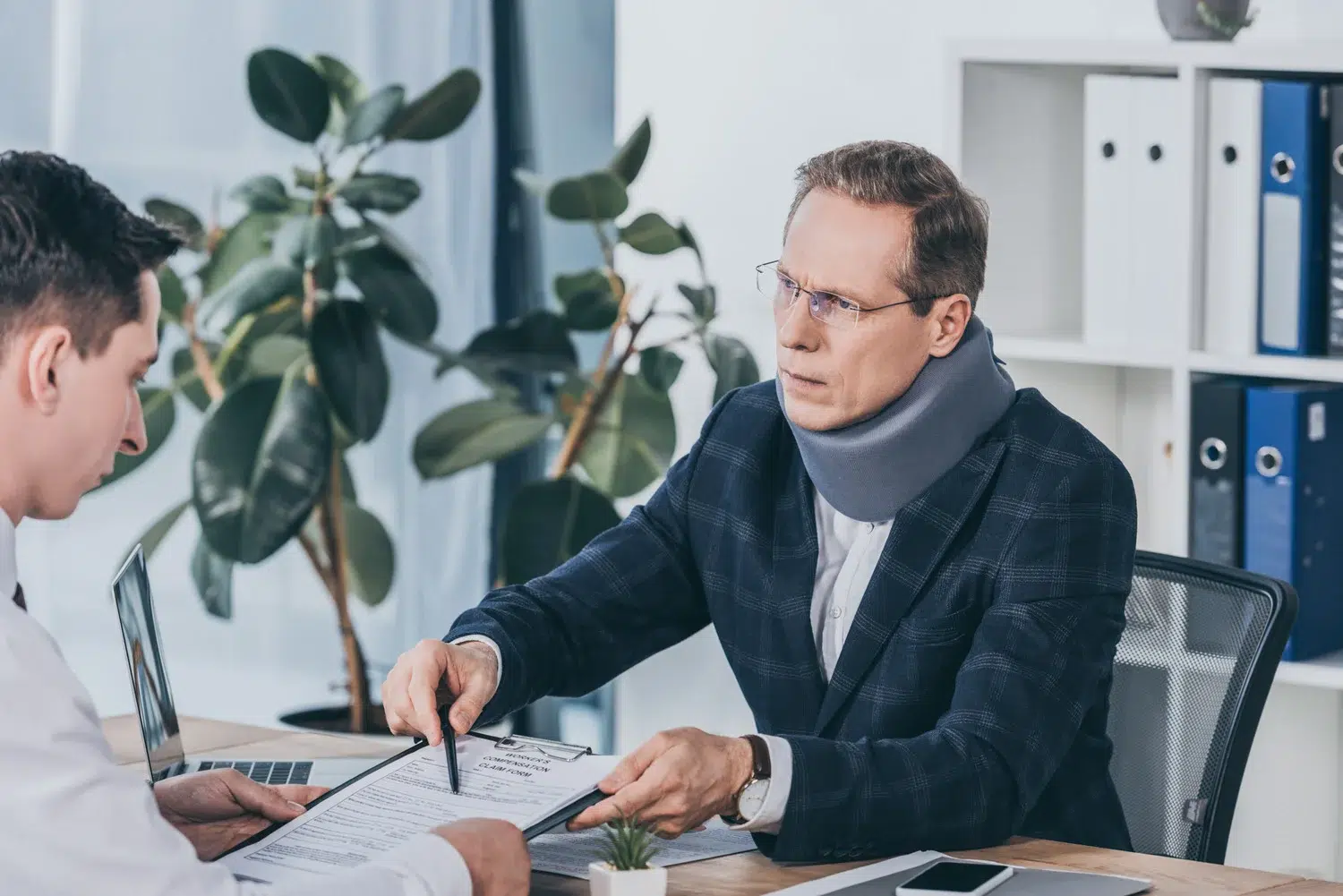 From understanding liability insurance to focusing on legal specialization and all it brings with it, you need good support after your accident. That's especially true if your claim is complex, with a lot of specific details or a unique experience. The right legal support will help you handle a complex claim more easily so you can settle the case and move forward with fair and just compensation.
Choose Compassionate and Aggressive Car Accident Attorneys
By reaching out to AMS Law Firm for a free consultation, you can work with compassionate attorneys who will aggressively fight for your rights and the compensation you deserve. Your physical and emotional recovery are both very important, but your financial recovery also matters.
There's no need for you to fight this legal battle alone or accept a low amount from the insurance provider just to be done with the legal process. Instead, working with a trusted and caring attorney gives you an advocate during the process and can help ensure you receive what's fair based on your injuries and the facts of your case.