When someone chooses to drive impaired, they are putting YOUR life in their hands. Accidents that are caused by impaired drivers are some of the deadliest on the road, and the victims often face serious injuries that leave them with hospital bills, lost time at their job, and ongoing pain and suffering. Often, Texas DWI car accidents involve fatalities or catastrophic injuries.
Victims of DWI accidents deserve compensation for their losses. Knowledgeable, experienced, compassionate attorneys who are willing to fight for their clients and help them recover damages are essential for successful outcomes of these cases.
How Often is Someone Hurt or Killed by a Drunk Driver in Texas?
According to the Texas Department of Transportation, someone is hurt or killed on Texas roadways every twenty minutes by a drunk driver. But too many people don't believe that they can be impaired after just a couple of drinks and get behind the wheel. The truth is a person can become legally intoxicated after consuming just two or three beers in one hour. It depends on body weight, gender, how much a person has eaten, and other factors, but the vast majority of people experience some impairment after just one drink.
A Blood Alcohol Content (BAC) of 0.08% is considered legally drunk. Drivers who have a BAC that is over 0.10 are seven times more likely to be involved in an accident with fatalities than a driver who is sober.
When a drunk driving accident touches your family, you want justice. You want the negligent driver to be held accountable. As long as you can prove negligence on the part of the other driver and show that your injuries are a direct result of that negligent driver's actions because they were impaired by drugs or alcohol, you have a pretty solid case.
Our legal team will help you build your case by gathering evidence and fighting for you in the courtroom. We'll negotiate settlements and communicate with the insurance companies so that the only thing you have to focus on is healing. Contact us today.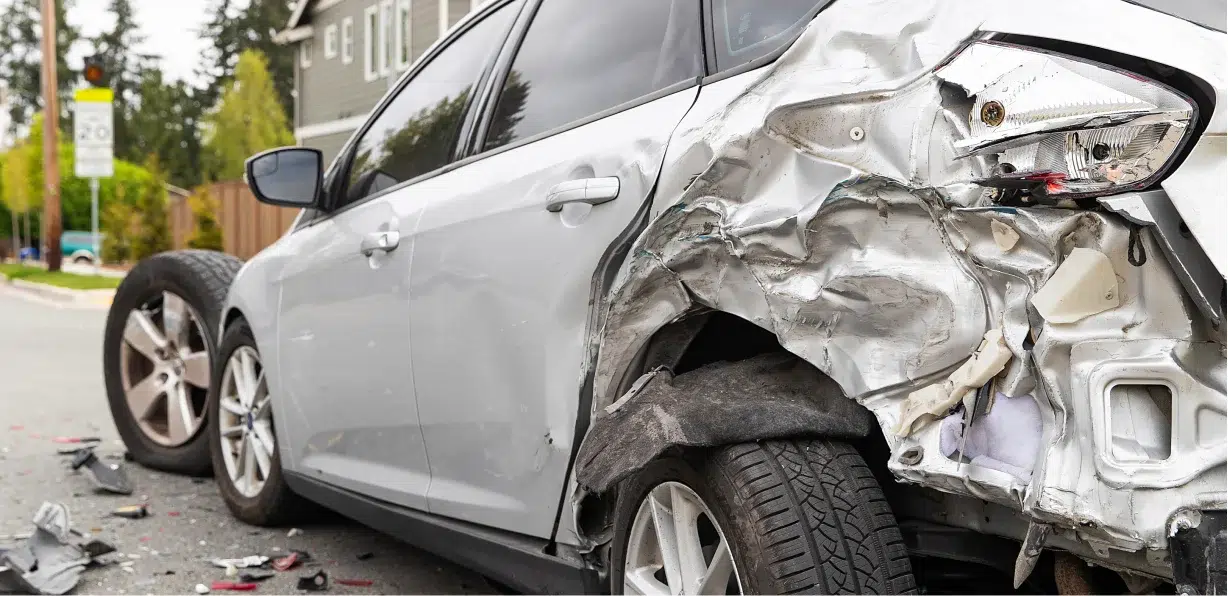 Texas Drunk Driving Laws
Texas Penal Code: Title 10 – Chapter 49: Intoxication and Alcoholic Beverage Offenses covers drunk driving and other crimes related to intoxication. The law defines intoxication as:
not having the normal use of mental or physical faculties by reason of the introduction of alcohol, a controlled substance, a drug, a dangerous drug, a combination of two or more of those substances, or any other substance into the body; OR
having an alcohol concentration of 0.08 or more
So a person can be intoxicated even if their BAC is less than 0.08%.
Section 49.04 classifies drunk driving as a Class B Misdemeanor with a mandatory 72 hours in jail. However, if the person had an open container in the vehicle, the jail time is six days. If their BAC is 0.15% or higher, they are charged with a Class A Misdemeanor.
If the driver has a child in the car while driving drunk, it is a felony offense.
Section 49.07 describes Intoxication Assault, which involves operating a motor vehicle in a public place while intoxicated and causing serious bodily harm to another as a result. It is a third-degree felony.
Section 49.08 describes Intoxication Manslaughter, which involves operating a motor vehicle in a public place while intoxicated, and because they were intoxicated, they caused the death of someone by accident or mistake. This is a second-degree felony.
If the person has prior DUI or DWI offenses, the penalty may be increased.
It is important to understand that, from a criminal standpoint, drunk drivers who cause accidents are held accountable in court, and they are punished. But just because the driver is prosecuted criminally, it doesn't mean that you won't be able to pursue a civil lawsuit. The two are very different, and one does not affect the other in that way.
How Does Alcohol Impair a Driver?
Both alcohol and drugs can impair driving, and both are illegal to use while operating a motor vehicle. There are several ways that substances impact and impair a driver.
The brain's frontal lobe manages judgment, thinking, muscle control, self-control, and movements. Alcohol can cause impairment and affect the frontal lobe, impacting the person's ability to make good judgment calls, think clearly, and have self-control. It also affects their muscle control and movements. All of these things are integral to driving, and when they are impaired, it's dangerous.
Substances can also blur a person's vision by affecting their ability to focus. This can create a situation of low visibility but also impact depth perception and the person's ability to judge the speed, distance, and movement of other vehicles on the road.
Alcohol and other substances slow a person's reaction time because they lack the necessary muscle control that is carried out in the frontal lobe. It also slows their ability to process information and respond appropriately to situations that may arise while driving. They are less alert and drowsy.
If you are struck by a drunk driver, they may be aggressive or belligerent. If they seem agitated, it is best to keep your distance from them and wait for the police to arrive.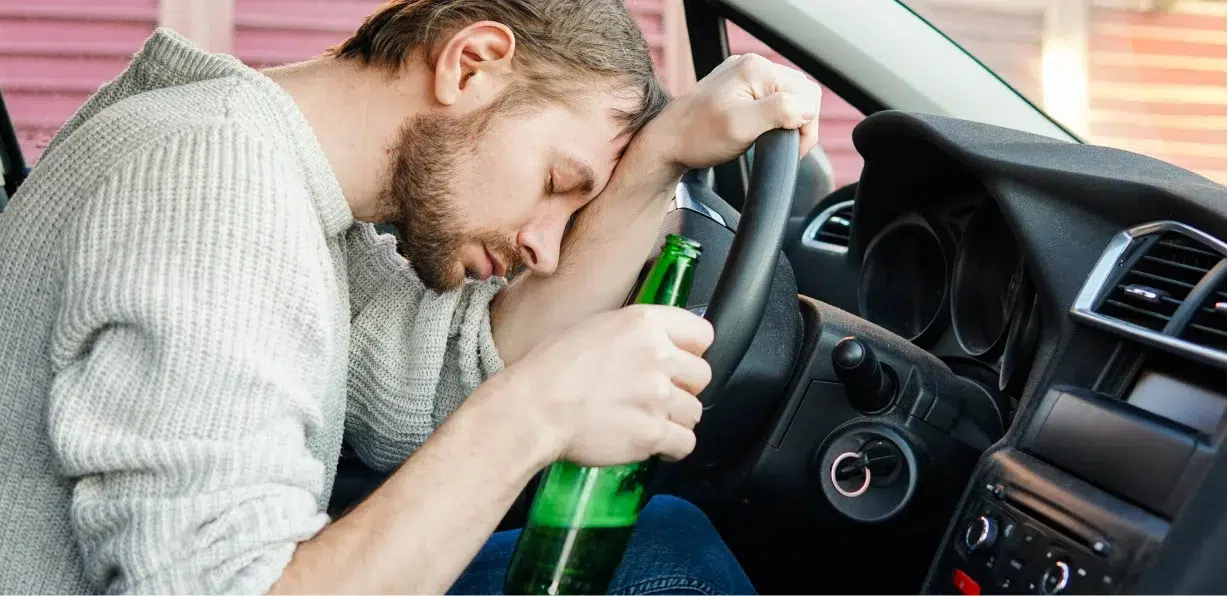 How Do You Prove That A Driver Was Drunk When They Hit You?
In court, it will be necessary to prove that the driver who hit you or who caused the accident was intoxicated at the time. Your attorney will provide the evidence that he or she has gathered as well as testimony from any witnesses or police. The most powerful evidence is the results of the breath or blood test that shows the driver's BAC level.
This is one very good reason why you should call the police after an accident. If there are any injuries, you should also request an ambulance. The police are trained to look for cues that a driver is impaired. If they believe that the driver is impaired, they will call for a breath or blood test. That will go on the accident report.
If the driver is legally drunk, the police will place them under arrest for DUI. This will help your case because it is further proof that they were under the influence.
Witnesses and police investigators can testify about the other driver's appearance and how he or she seemed drunk. Some of the observations they might testify are that the driver:
Had slurred speech
Fumbled with documents
Had alcohol on his or her breath
Was staggering
Fumbled with keys
Had bloodshot or glassy eyes
Had an open container in the vehicle, or the driver was holding it
If the driver confesses that they are drunk, is drinking where you can see, or says that they have been drinking, that can also be used as evidence.
Fort Worth DWI Accident Lawyer
A drunk driving accident is serious. It can leave you with injuries that stay with you for the rest of your life. At AMS Law Group, we help accident victims get back to the business of living. Give us a call today and schedule your free consultation. It will give you a chance to meet us and a chance for us to review your case and discuss your options with you. We'll also advise you on the next steps to take. We help our clients get justice, and we'll help you too.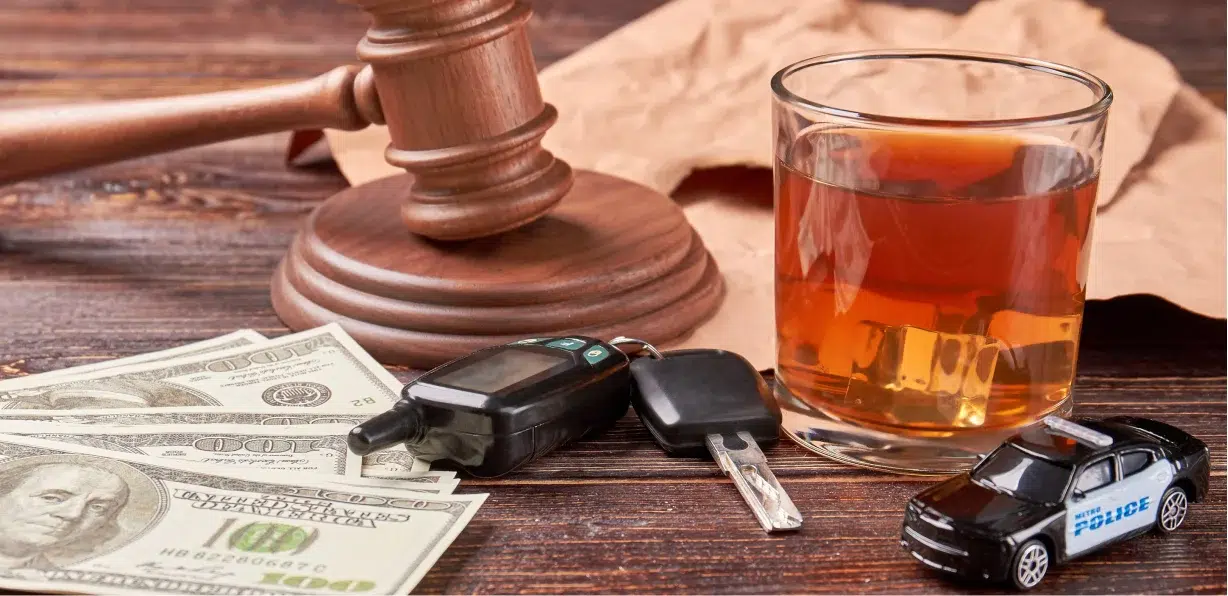 How AMS Law Group Can Help After a DWI Accident in Fort Worth
When you choose us to represent you, you choose knowledge, skills, abilities, and experience to protect you in the courtroom and beyond. We know the Texas legal system, and we know what works and what doesn't. From day one, we will stand beside you and help you get the compensation that you deserve.
From your free case review to you getting your settlement check in hand, we will be there for you, fighting for you, available 24/7. If you are looking for a law firm you can trust, you found it. If you want a legal team that will pursue your case aggressively, that's us too. All you have to do is pick up the phone and call.
What Damages Can You Recover in Texas DWI Cases?
A DUI accident can leave you with serious injuries and you may be able to recover some or all of the damages and injuries you sustained. Typically, this is a monetary settlement, and it can cover three different types of damages:
Economic Damages – This includes any monetary damages like lost wages, property damage, and medical expenses.
Noneconomic Damages – Damages that aren't tangible but still difficult and even debilitating, like PTSD, emotional distress, mental anguish, pain and suffering, and loss of enjoyment of life.
Punitive Damages – If the at-fault party had malicious intent when they caused the accident, this classification of damages applies.
What is Your Fort Worth DWI Accident Case Worth?
It's tough to say exactly how much you will get in a settlement for your injuries because all cases are different. There's a lot that goes into a DWI accident case. We will look at these areas and use that to determine how much you might get.
Some of the more common elements that affect your compensation include:
The nature and severity of your injuries
How much damage was done to your property
If you contributed to the accident, and if so, to what degree
The at-fault car driver's insurance coverage
In some cases, you may even be able to recover punitive damages. They are damages that are awarded to the victim to punish the at-fault party.
If, through no fault of your own, you were hit by a drunk driver and were injured, you deserve compensation for those losses.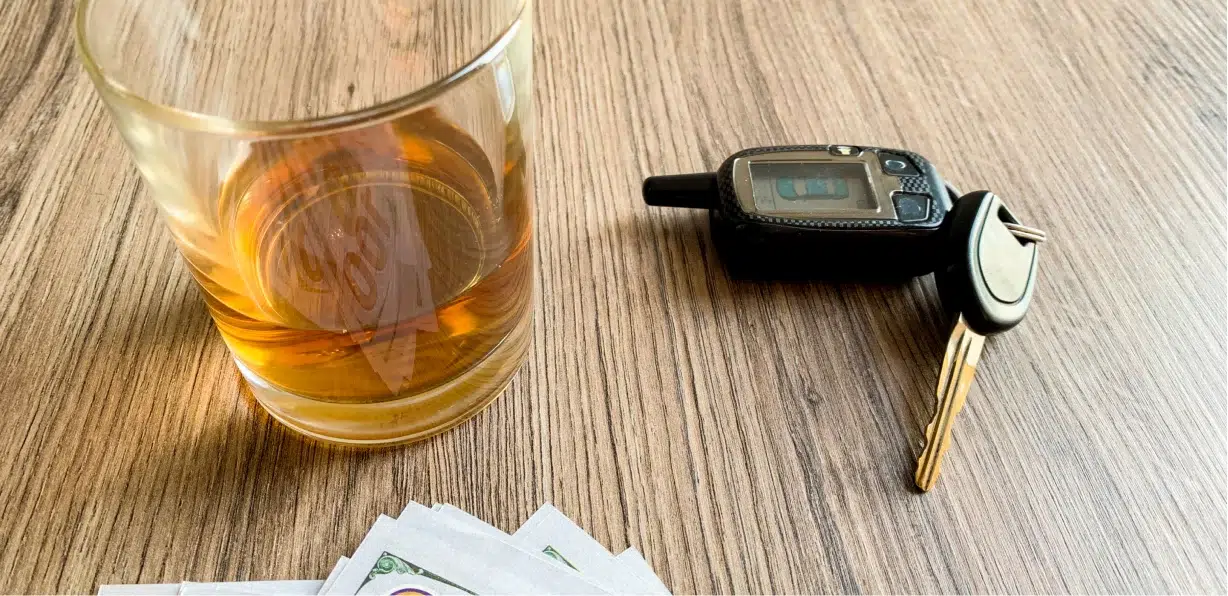 We'll Work Tirelessly to Recover Compensation for all of Your DWI Accident Injuries
At AMS Law Group, we are committed to giving our clients and their families the best service possible. We strive to help you relax and focus on healing while we manage your case. When you choose us as your law firm, you get top-notch personal injury lawyers who are willing and waiting to help you.
Any accident is difficult, but when an impaired driver is the reason for your injury and loss, it is even more so. It is senseless, wrong, and avoidable, and you are paying the price for their mistake through your injuries and loss.
Let us help you make it right. You deserve compensation, and we want to help you get it.
Don't wait. Contact us today for your no-risk, free case evaluation.