There are thousands of big rigs and other commercial vehicles that travel Texas roadways every year. Most of the time, they get from point A to point B without incident. But there are times when they don't make it to their destination because they've been involved in an accident with a car or pickup truck.
This leaves the accident victims with injuries and losses that happened to them through no fault of their own. Fortunately, Texas law allows accident victims to recover damages and losses from accidents that they did not cause. So, if you have been injured in an 18-wheeler accident, you may be eligible to seek compensation.
AMS Law Group is ready to help. We've represented clients in all types of car accidents, personal injury cases, and 18-wheeler accidents with great success. You don't have to go through this alone, and you don't have to figure it all out by yourself. We have the knowledge and experience to handle your case so you can get to the important things – like healing.
What are the Federal and State Trucking Laws?
The trucking industry is regulated by both federal and state laws. A branch of the Department of Transportation, The Federal Motor Carrier Safety Administration (FSCSA), has "hours of service laws" that regulate how many hours truck drivers are allowed to work. Some of those regulations include:
Drivers are required to be off duty for ten consecutive hours before they start a driving shift.
Drivers can only be on duty for 14 consecutive hours (after being off duty for ten hours), but this is not all driving time.
Drivers are only allowed to drive for 11 hours at a time.
The driver is entitled to a 30-minute break for every eight consecutive hours of driving time.
A driver's on-duty hours cannot exceed 60 hours over a seven-day period or 70 hours over an eight-day period. These periods can reset after the driver has been off duty for 34 consecutive hours.
These regulations are for drivers who drive cross country. Drivers who do not cross Texas state lines are subject to slightly different regulations:
Drivers are required to be off duty for eight consecutive hours before they start a driving shift.
Drivers can only be on duty for 15 consecutive hours (after being off duty for ten hours), but this is not all driving time.
Drivers are only allowed to drive for 12 hours at a time.
A driver's on-duty hours cannot exceed 70 hours over a seven-day period. This period can reset after the driver has been off duty for 34 consecutive hours.
On-duty time includes waiting to be loaded or unloaded, loading or unloading, maintenance, and other trucking activities that do not involve driving.
Failure to meet any of these regulations can lead to accidents with serious injuries.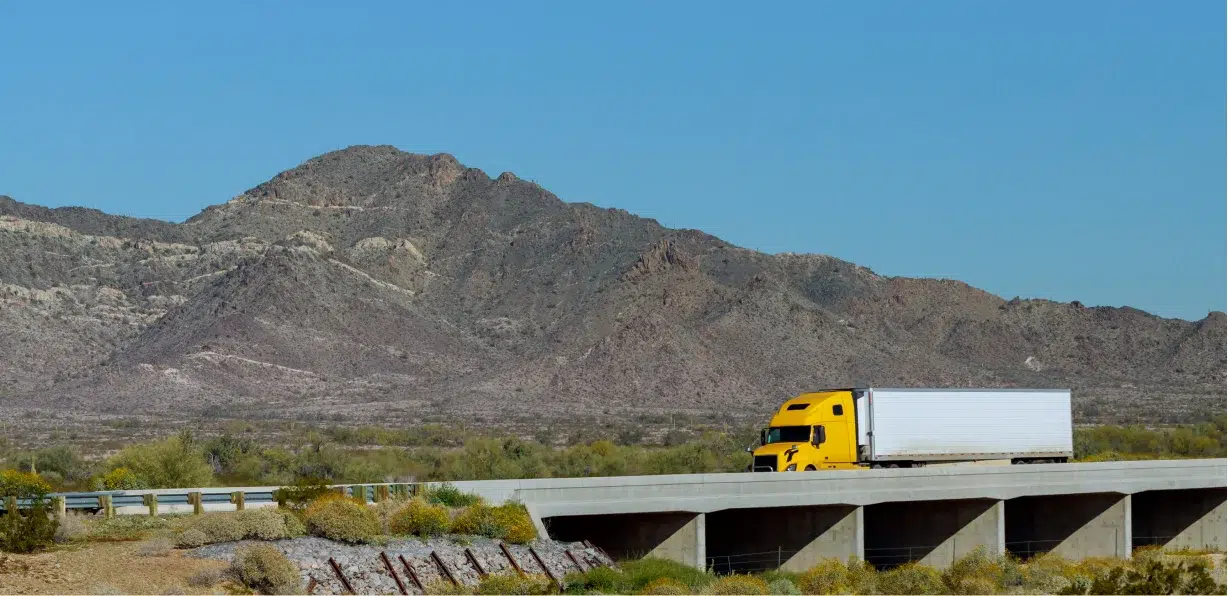 18 Wheelers on Texas Roads
Texas motor vehicle laws regulate trucking in the State under the purview of FMCSA at the federal level and the Texas Department of Public Safety at the state level. The laws govern five specific areas within the trucking industry:
Licensing – The class of license for truck drivers depends on the vehicle class, but Texas usually requires that truck drivers get a Commercial driver's license (CDL) and have a driving record that is clean with no serious offenses.
Financial minimums – Trucking companies are required to carry specific minimum insurance to protect the truck drivers and other motorists on the road.
Maintenance requirements – All commercial vehicles must be well maintained and frequently inspected.
Vehicle requirements – All commercial vehicles are required to have a specific minimum of safety features. There are also requirements regarding drivers being trained on minimum safety features, operation, and visibility.
Operating limits – Restrictions on keeping driving logs and hours on and off duty, as well as the use of alcohol and drugs.
These rules are designed to protect the truck driver, trucking company, and other motorists.
Truck accidents in Dallas and Fort Worth are often very serious.
A car is no match for a tractor-trailer. Passenger vehicles tend to be much lighter and have less protection than semi-truck. When you consider that many of the big rigs weigh around 80,000 pounds and passenger cars weigh just a few thousand pounds, it is easy to see how a big truck could overtake a smaller car and serious injuries could result, such as:
Broken bones
Burns
Limb amputation
Short-term or permanent disability
Spinal injuries
Traumatic head injury
Catastrophic injuries
Fatal injuries
Any of these injuries can leave the victim with a lower quality of life than they had before the accident. They can also have mental anguish and PTSD from the accident, especially if there was a catastrophic injury or if a loved one was killed in the collision or accident…
A truck accident lawyer can help you sort out your damages and aid you in seeking compensation for them.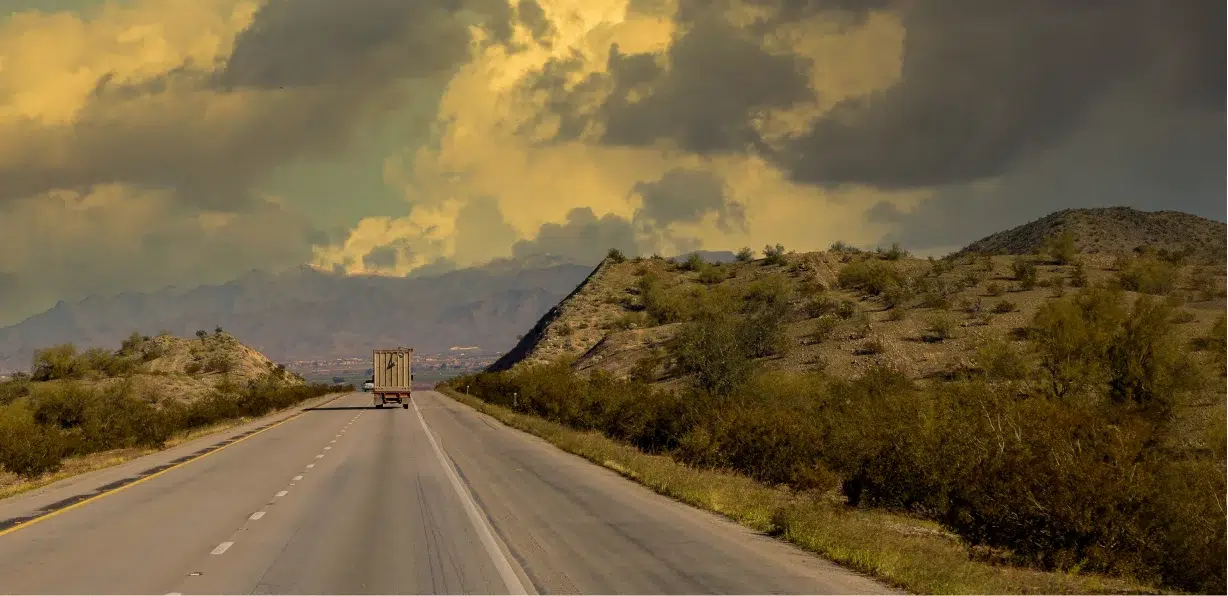 What are the Causes of Tractor Trailer Crashes?
Big rig accidents have many of the same causes as other types of motor vehicle accidents on the road – with some exceptions.
The top four causes of 18-wheeler accidents that involve passenger vehicles are:
Tired truck driver
Distracted driver
Improperly loaded freight
Excessive rate of travel
Driver inattention
Driver impairment
Other causes of big truck accidents are:
Poor maintenance of trucking vehicle fleets
Passenger car drivers are distracted
Poor road safety
Reckless driving by trucker
Driving in dangerous conditions
Mechanical difficulties with the truck
Aggressive motorists
Poor traffic flow
Any of the drivers under the influence of alcohol or drugs
Careless driving
Poor visibility
Bad weather
Any of these can cause serious accidents that cause injury to the drivers and expensive property damage. Your attorney can help get you money to see a doctor, get treatment, and pay for property damage.
Fort Worth Truck Accident Lawyers
If you have been injured in a tractor-trailer accident, we are here for you. We will hold the negligent parties responsible and make sure that you get everything that you deserve. We will look at the crash scene, talk to witnesses, review police reports from the Dallas County Sheriff's Office and other local law enforcement, and take your own account of the accident in order to determine the best course of action we should take with your case.
Whether you have minor injuries, serious injuries, or catastrophic injuries, we can help. Don't try to do this alone. Let the experienced, knowledgeable, talented lawyers at AMS help you get the money that you deserve.
Schedule your free consultation and case review today to find out how we can help you. We will advise you on the viability of your case and what steps you need to take to move forward. If you sign with us, we will take care of all that and file your lawsuit right away. And as always, we don't get paid until you do.
Understanding Trucking Companies and Crashes
The trucking industry is highly competitive. There is always a push to be better, faster, and more cost-effective while making a good profit. The truth is, most trucking companies do not pay their drivers well- at least not what they are worth.
These companies may also insinuate that drivers should break the law, encouraging them to skip the breaks they are legally required to provide or skip a vehicle inspection so they can get on the road faster.
When a driver gets in an accident, he or she will often admit that they were breaking the law so they could meet a deadline. The trucking company is who gave the driver the deadline.
It all goes together.
But when the driver gets in an accident because the trucking company was pushing him or her to get a load somewhere fast, the company starts to distance itself from the driver. However, if the company has a trucking permit, it can be held responsible for at least part of the cause of the accident.
How Do You Prove Negligence After an 18-Wheeler Accident in Texas?
If you are able to move around after an accident, there are several things that you can do to make your attorney's job easier when you sue.
At the accident scene, IF you are ok to move around and not seriously injured, try to get:
The truck driver's information including driver's license number, insurance information, and license plate number.
The names and contact info of anyone who may have seen the accident when it happened
Photos or videos of the crash scene
Police reports
Cell phone records for the driver
GPS records from the truck
Data logs from the truck
Medical reports about your injuries
Your own personal account of the accident
Copies of policies from the trucking company
Dispatch transcripts from the trucking company
These things should provide adequate evidence to prove that the truck driver was at fault for the accident. You may also be able to collect from the trucking company.
Your attorney will use this information to build your case. They will conduct an investigation to gather evidence that proves the truck driver (and possibly the trucking company) was at fault and use the information that they get from their investigation to prove it.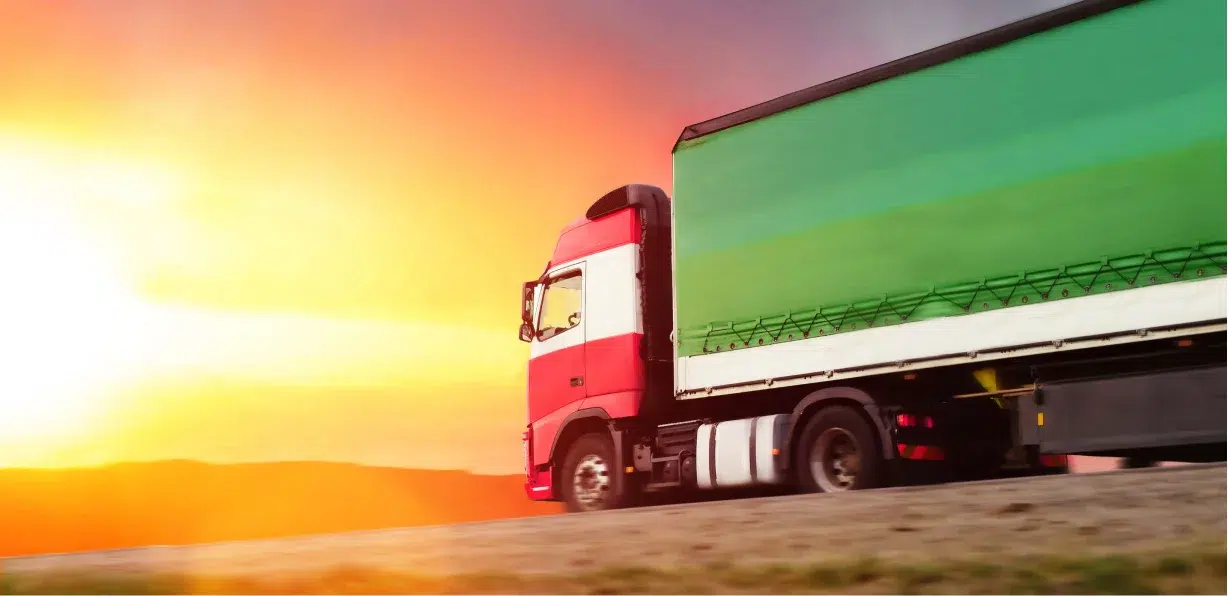 What Types of Damages are Available to 18 Wheeler Accident Victims?
In a pickup truck or car accident involving a tractor-trailer or other commercial vehicles, the victim may be entitled to compensation for the damages and losses they incurred. This usually comes in the form of a monetary settlement and covers three types of damages:
Economic Damages – Monetary damages that the victim has incurred. This can include property damage, lost wages, and medical expenses.
Non-Economic Damages – Damages that are not tangible but still hold value, such as mental anguish, pain and suffering, emotional distress, and loss of enjoyment of life.
Punitive Damages – Damages that are awarded when the at-fault party had malicious intent when the accident occurred.
Each case is different, so damages awarded in one case may not be awarded in another. However, most accident cases do have some standard damages that are awarded in the majority of cases. Those types of damages for 18-wheeler accidents include:
Current medical expenses

Ambulance transport to medical facility
Air life or helicopter transport to medical facility
Emergency department care
Diagnostic imaging of injuries such as X-rays, ultrasounds, magnetic resonance imaging (MRI), and other imaging types
Wound care and stitches
Burn care
Hospitalization
Surgery
Appointments with medical specialists such as neurologists, orthopedic surgeons, and other specialists
Medications
Medical equipment such as wheelchair, walker, scooter, oxygen, and other equipment
In-home care

Future medical expenses caused by the accident
Pain and suffering
Emotional trauma, mental anguish, PTSD
Lost wages due to inability to work while recovering from injuries caused by the accident
Physical therapy
Property damage
Mental health therapy
Loss of future wages if the injury caused long-term or permanent disability that affects the victim's ability to work in the same profession as well as their future earning potential
Loss of enjoyment of life
Catastrophic injury
Wrongful death – when an injured victim dies because of their injuries caused by the accident (in these cases, because the victim is deceased, the person's family members, loved ones, or executor of their estate may seek to recover damages)
Your case may have some or even all of these damages, or you may have certain damages that are not listed here. Your attorney will help you determine what damages you are legally entitled to recover and will help you pursue them. This is why it is vital to hire an attorney to represent you. There may be damages that you have a right to recover, but you aren't even aware that it is a possibility.
Pain and Suffering
Victims in accidents involving automobiles can experience a great deal of psychological trauma that can last long after the crash happened. Pain and Suffering compensates the victim for the psychological and emotional injury that they sustained in addition to their physical injuries.
These injuries include:
Pain or chronic pain caused by your injuries
Loss of quality of life
Post-traumatic stress disorder (PTSD)
Problems with sleep
Disturbing dreams or memories of your accident
Loss of physical or cognitive abilities
Depression
Loss of ability to function intimately with your spouse
Any other symptom that causes you to experience emotional or psychological pain.
Some of these injuries are treatable, but some are long-term or permanent.
We will pursue drivers, trucking companies, or any entity that contributed to your suffering.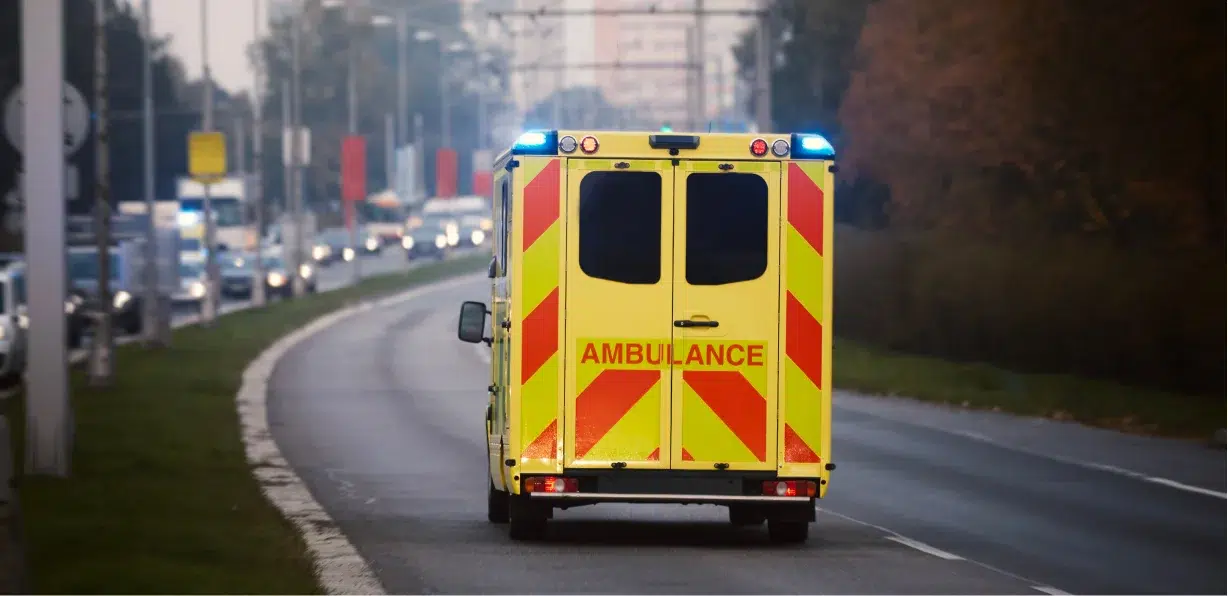 How Long Do You Have to File a Lawsuit in an 18-Wheeler Accident in Texas?
When you are in an auto accident, you have a limited amount of time in which you can recover damages. You can't suddenly decide several years after the accident that you want to file a lawsuit. Texas law is very clear on that, yet many motorists aren't aware of this statute of limitations.
State law gives accident victims two years in which to file a personal injury lawsuit against an at-fault driver in an accident that caused injury or death. A two-year statute of limitations is standard across the board for all personal injury cases, even those that are not related to auto accidents.
All too often, accident victims will wait or delay filing a lawsuit because they are focused on long-term treatment for their injuries or because they want to see if the injuries get worse. Unfortunately, the law does not allow either of these to be a cause to delay filing a lawsuit, so the person who waits too long to file could find that they waited too long and no longer qualify to sue for damages. This means that their medical expenses and other monetary damages will have to be paid out of pocket, and they will not be compensated for lost wages, pain, and suffering, or other losses.
This may seem harsh, but the law gives everyone the same right to sue under the same conditions. If you have been injured in an accident, you have 24 months, 2 years from the date of the accident, in which to file your claim and get your case started. This is why experts recommend that accident victims get their cases started as soon as possible. Don't wait to see if your injuries will improve, or wait until you have recovered from your injuries – you can't afford it.
At AMS, we know that it can be overwhelming to file a lawsuit against someone. After an accident, you are trying to process what happened, not to mention you are recovering from your injuries. The best thing you can do at that time is to hire an attorney to carry that load, and you take time to heal.
Get Compensated For Wrecks with Big Rigs, Tractor-Trailers, 18-Wheelers, and Semis.
If you have been in an accident with a big rig, you may be entitled to recover your damages. At AMS Law Group, our legal team will work hard to help you get what you deserve.
When you choose us, you will get dedicated, committed, aggressive legal representation by a top truck crash attorney in Dallas, Fort Worth. We will conduct our own investigation, getting reports from the Dallas County Sheriff's Office and other local law enforcement as well as information on the trucking company and the driver. Then we will use the information to represent you and get you the money you deserve.
Call today, don't wait another minute.