If you've been in a bicycle accident as the result of another party's actions, you might find that their insurance company is trying to offer you a settlement. It can be tempting to take the money, but it might not be the best choice.
Often, bike accidents can be serious events that cause a lot of injury and harm. That's why bicycle accident lawyers recommend that you get legal representation instead of just taking whatever the insurance company offers.
Especially if you were in a bike lane and a vehicle crossed into that lane and made contact with you, you have legal rights you'll want to protect. That's easier to do with the help of a trusted attorney.
What Should You Do After a Bike Accident?
After a bicycle accident, you'll want to get treatment for any injuries you've sustained. That's extremely important, especially if you have serious injuries that need hospitalization or other care.
You should also try to get information about the accident, such as a police report, witness statements, pictures, video, and information from the other driver. Depending on the extent of your injuries, you may or may not be able to do those things yourself after the accident occurs.
Another important step after a bike accident is to contact Dallas bicycle accident lawyers to get the legal help and support you're looking for. Because bicycle accident cases can cause such significant injuries, any Dallas bicycle accident deserves a free consultation for legal information.
Even if you think you might have done something wrong that caused the accident, don't admit fault to the other insurance company or anyone else. It's much harder to make an injury claim and receive compensation if you say you were at fault for the bicycle accident.
How Can a Lawyer Investigate Your Dallas-Fort Worth Bicycle Accident?
By working with a Dallas bicycle accident attorney, you can get legal support during a difficult time. Your bicycle accident lawyer will gather facts from the insurance company, the police report, and any witnesses who come forward.
Another way an attorney can get information about bike accidents is through the cameras that are on many streets and in businesses. Your Dallas bicycle accident may have been caught on video, and that could give your attorney more to work with.
When you work with a Dallas attorney on your bicycle accident case, you can get a free consultation, so you know your rights and responsibilities and can make an informed decision about proceeding with a lawsuit.
Causes of Accidents Involving Bicycles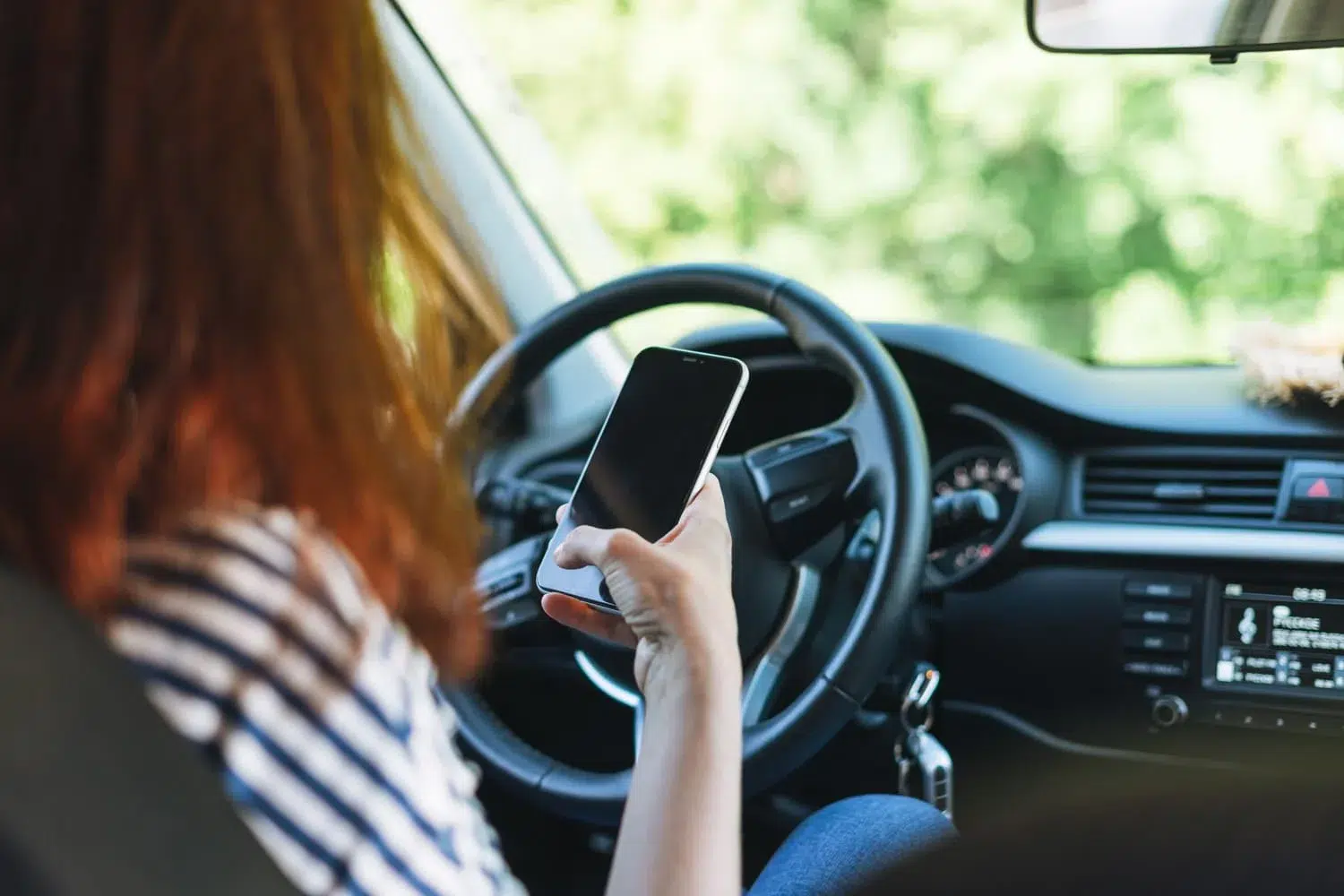 Dallas bicycle accident attorneys understand that bicycle accidents are not the same as car accidents. Instead, being involved in a Dallas bicycle accident has the potential to cause injuries to be much more significant because of the lack of protection when riding a bicycle.
If you need to work with bicycle accident lawyers for fair compensation after an accident, your attorneys will pursue payment from the insurance company of the vehicle driver whose negligence caused you harm.
A lot of the time, a bicycle accident happens due to the inattention of someone in a motor vehicle. That could involve that vehicle turning in front of you, striking you from behind, or not yielding the right of way to you. Naturally, any of those events have the potential to cause serious injuries to you as a bicyclist.
Facing the Aftermath of a Bike Accident
Another reason to work with a bicycle accident lawyer to get payment from the insurance company is that a bicycle crash can leave you with lasting injuries. Some bike accidents create medical problems that will last the rest of your life, and you may need ongoing care. Additionally, fatal bike accidents can happen when a motor vehicle driver fails to pay attention.
In fatal accidents, surviving family members will seek a law firm and work toward compensation for the biking accident and the loss they've suffered as a family.
Non-fatal accidents commonly result in lost wages and a need for ongoing medical care, and sometimes, property damage, as well. All of these areas deserve fair, and just compensation, and bicycle accident attorneys can help.
What to Do When You're in a Bicycle Accident in Dallas
If you've been in a bicycle accident in Dallas, you may want to bring a bicycle accident lawsuit against the party who harmed you. Especially in accidents that cause catastrophic injuries, filing a bicycle accident case and getting the help of Dallas bicycle accident lawyers is extremely important.
You also want to get all the information from the scene of the accident that you can because that gives your bicycle accident lawyer more to work with. The police report and your medical records are especially important, along with any pictures or video of the scene you can get.
By working closely with a bicycle accident attorney, you can have a better chance of receiving a level of compensation that's fair to you. That will help you get the care you need and protect your future if you can't work or have ongoing issues from the accident.
Most Common Injuries in Dallas Bicycle Accidents
Dallas bicycle accident attorneys have seen all kinds of cases and injuries. Bike accidents, much like experiencing a serious car accident, can cause a lot of physical injury. Common bicycle accident injuries include scrapes, cuts, and abrasions, along with broken bones and spinal injuries.
If you've been in a Dallas bicycle accident in which a motor vehicle driver hits you and causes serious injury, these severe injuries can create problems for life. Some bicycle accidents can lead to traumatic brain injuries, which can affect how much you're able to do on your own in the future.
What Causes Bicycle Accidents in Dallas?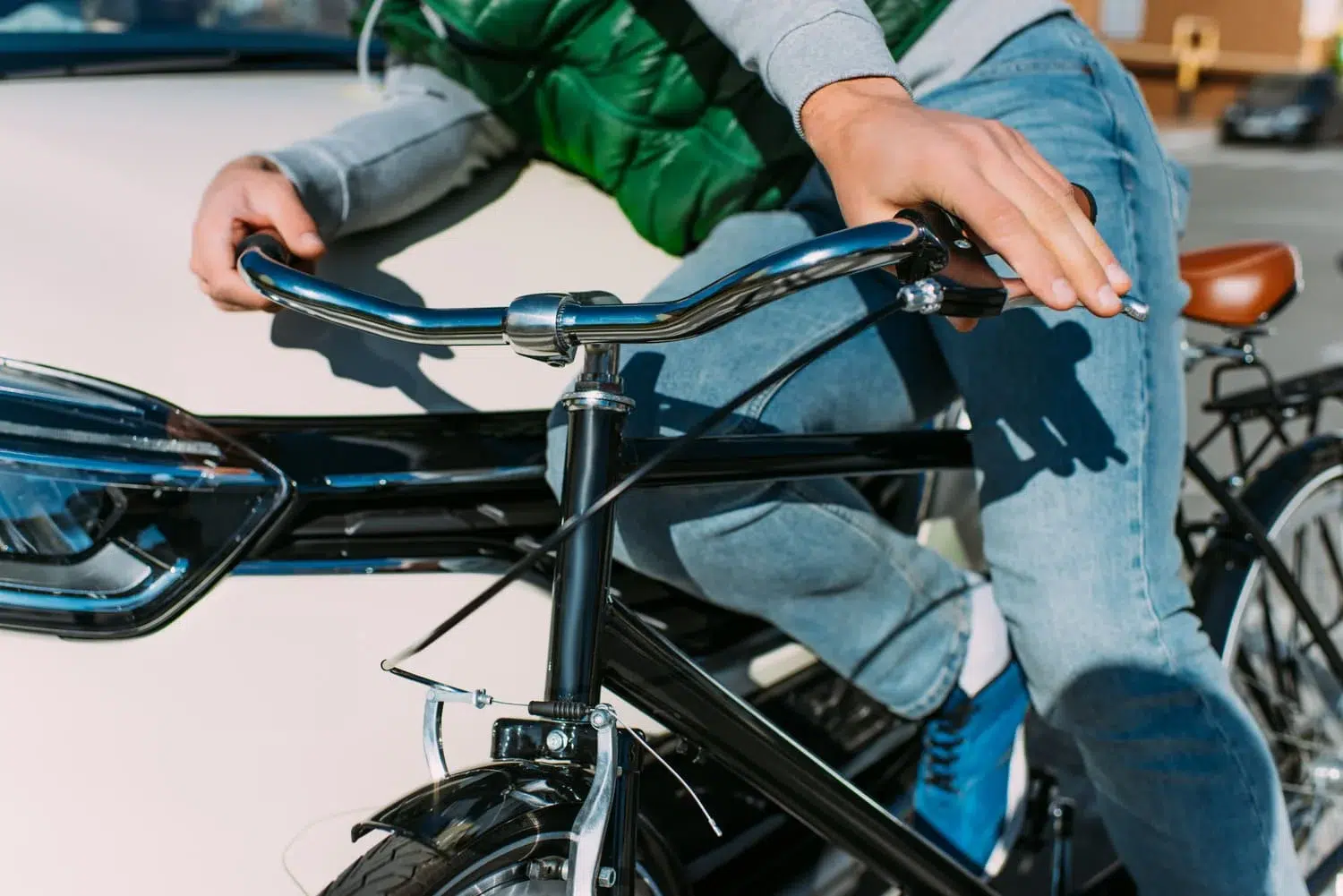 The serious injuries that come with many bicycle accidents often occur when a motor vehicle strikes a bicyclist. Some of these events are minor, but a serious bicycle accident is not uncommon.
For anyone involved in a Dallas bicycle accident, working with an attorney who handles personal injury cases is the right choice. Injured bicyclists need the help and support of a trusted attorney who can work with them on a lawsuit.
Whether the driver of a motor vehicle ignored stop signs or the driver and bicyclist were traveling in the same direction, and the bicyclist was struck, serious injuries are frequent when a car strikes a bicyclist.
Texas Laws for Filing a Bicycle Accident Lawsuit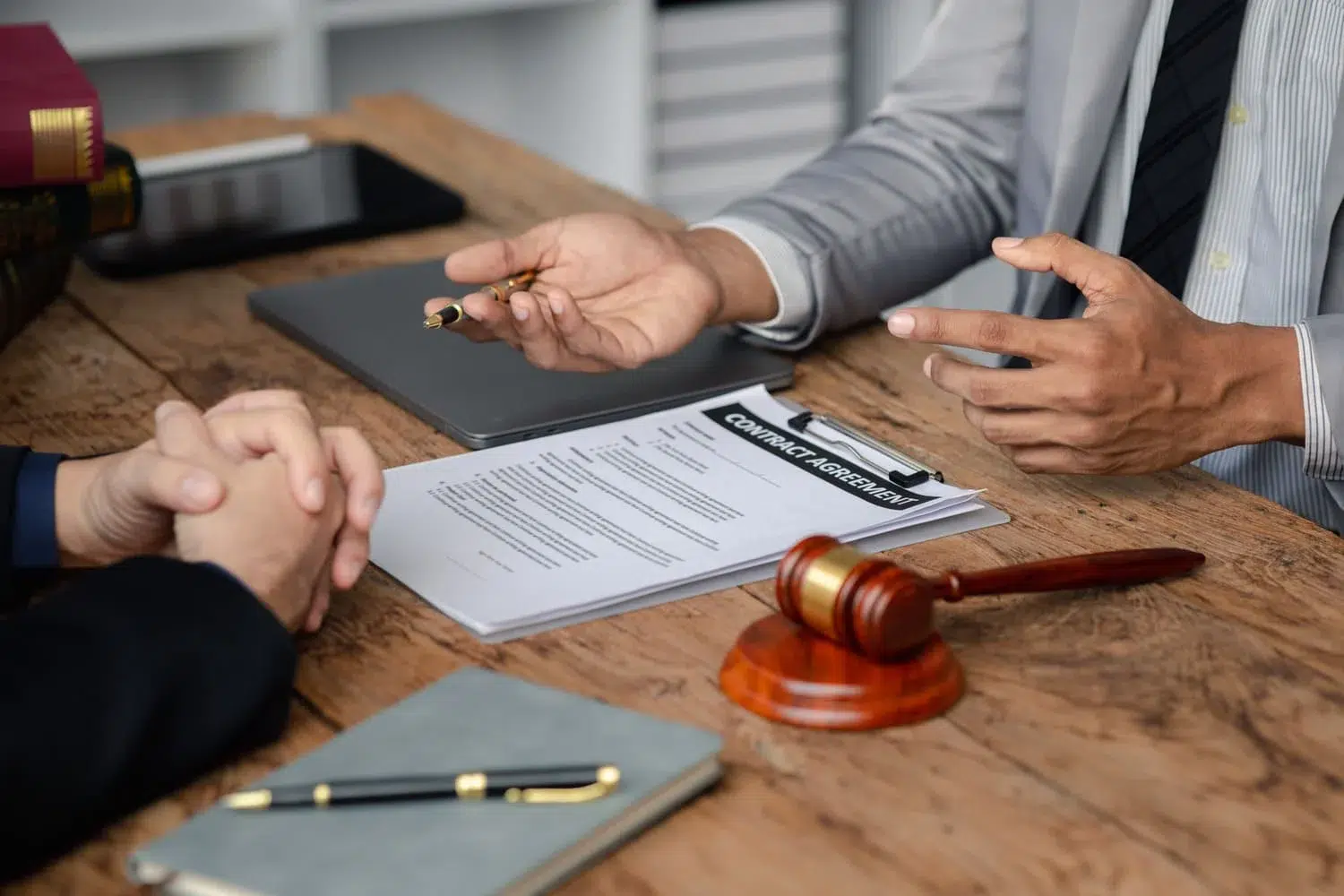 Understanding the Texas laws surrounding bicycle accidents is important, but it's easier when you work with a bicycle accident lawyer who's familiar with cases like yours. If you've experienced a bicycle accident in Dallas, you want strong representation.
While fatal bike accidents aren't as common, many bicycle accidents cause serious injuries. You can get a free consultation from your attorney to get a better grasp of Texas law and how it affects your injury claim.
You don't have to worry about knowing all the details of Texas accident law when you have a trusted attorney who will work with you. Then you can rely on them and have more peace of mind, knowing your case is being handled the right way.
How Do You Know If You Have a Bicycle Accident Case?
Talking to a bicycle accident lawyer is the best way to know if you have a bicycle accident case. A lot of bike accidents are near-misses or small issues, and bringing suits for them probably isn't the best choice.
Motor vehicles striking bicyclists can create a lot of medical bills, though, and a Dallas bicycle accident that's severe is likely something you'll want to seek compensation for.
When you work with bicycle accident lawyers for a free consultation, you can determine the next steps and whether you have a solid case.
Especially if you had the right of way and were struck by a vehicle, you'll want to talk to a legal professional who can advise you. Bringing your medical records is a great way to show your attorney the extent of your injuries, so you can get the best information about your case.
Get the Facts From a Dallas Bicycle Accident Lawyer
By seeking out a bicycle accident lawyer, you have the opportunity to find out more about how your traumatic brain injury or other injuries could become a bicycle accident claim.
Many motor vehicle drivers don't notice bicycles, and if you've been struck by one of these drivers, you want to get the facts on the value and seriousness of your case.
A law firm can examine the insurance coverage the driver has, look at the accident report, understand your injuries, and give you good advice about any case you may have for compensation.
Talk to a Dallas Bicycle Accident Attorney About Your Injuries Now
Don't wait to talk to a Dallas bicycle accident lawyer. If you've been involved in a serious Dallas bicycle accident, you need quality legal representation.
A bicycle accident attorney is used to handling cases for bicyclists who have severe injuries, and working with a law firm on your personal injury case could result in your receiving significant compensation for the harm a driver has caused.
Get Help for Common Bicycle Accident Injuries
A Dallas bicycle accident lawyer understands that a motor vehicle can do significant damage to a bicyclist, and the medical bills from catastrophic injuries can grow quickly.
A personal injury lawsuit for broken bones and other injuries suffered help you get the compensation you deserve for common injuries and others that may be more unexpected.
All accident victims deserve quality medical care, and if you need ongoing care or treatment, you want to make sure you're being properly compensated.
Common Causes of Bicycle Accidents
If you've been a bicycle accident victim, bicycle accident injury lawyers can help you recover financially from the other party's insurance company.
Among the common causes of a Dallas bicycle accident are vehicles failing to yield to bicyclists, striking them from behind, and turning into their path. But bicycle accident lawyers understand that a cycling accident can have many causes.
Getting a free case evaluation gives you the information you need to decide whether to pursue compensation from the other driver's insurance company or the driver.
How Much Is My Bicycle Accident Case Worth?
Dallas bicycle accident lawyers understand that bike accidents aren't all worth the same amount. Some cases are more costly than others, mostly due to the extent of the injuries.
If you want to recover compensation for your personal injury claim, you need a law firm that understands personal injury thoroughly. Look for a firm that's handled many bicycle accident cases in the past, so you know they're comfortable with cases like yours.
What Should You Do If You Have Been Hit by a Vehicle While Riding a Bike?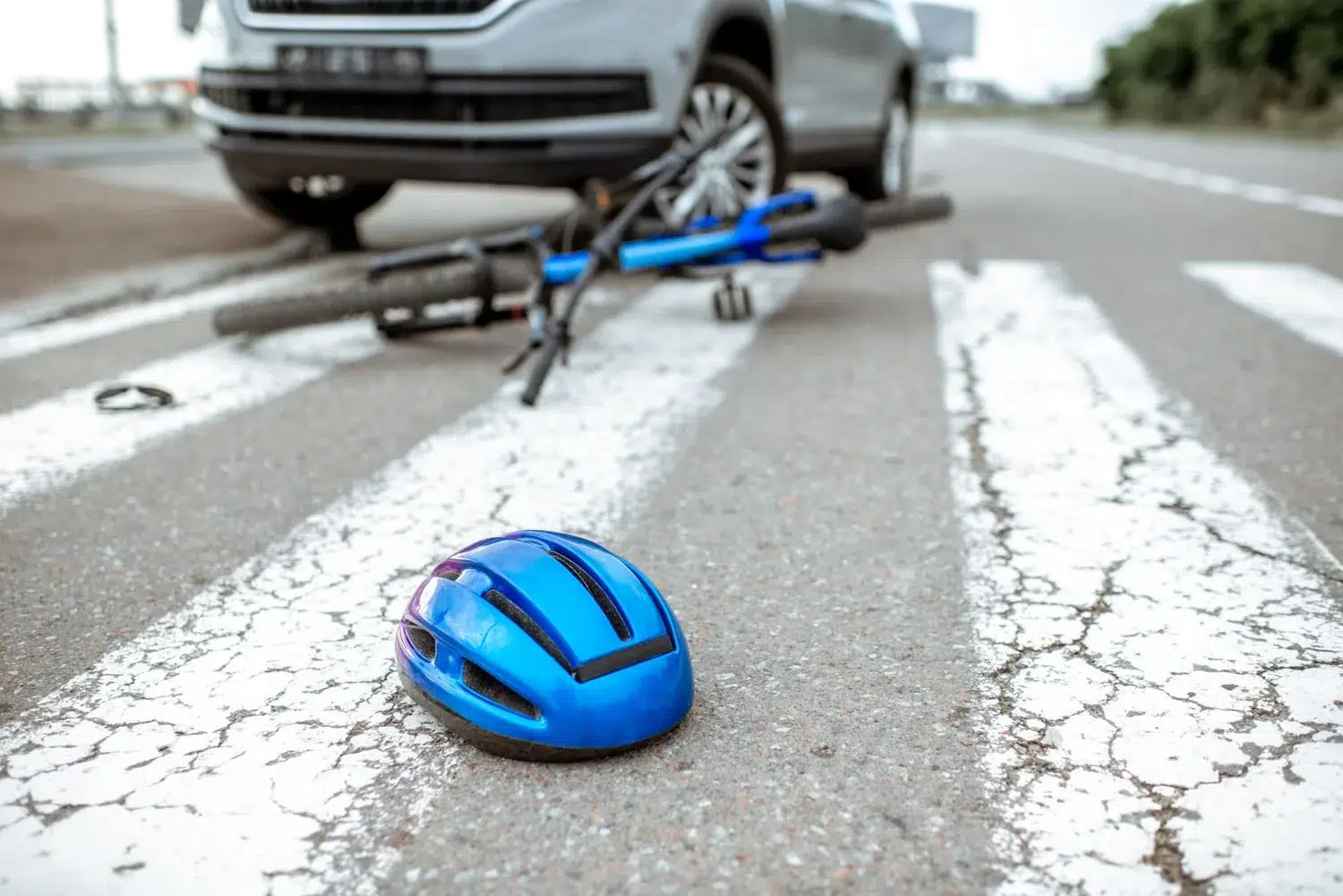 Bike accident injuries frequently occur when a motor vehicle strikes a bicyclist. If you've been injured through someone else's negligence, you want to make a police report, get treatment, and seek an attorney to help you with compensation.
Bicycle helmets and other riding gear can help protect you and show that you are doing the right thing, which may help you receive more financial compensation. That's especially true if you had the right of way and were struck by a driver who wasn't paying attention.
Should I Accept a Bicycle Accident Settlement?
Dallas bicycle accident lawyers can help you work with the other party's insurance company, so you can decide if you want to accept a settlement or take your case to court.
Don't just accept a settlement from the insurance before talking with bicycle accident injury lawyers. Your personal injury case could be worth much more than you think.
If you make an insurance claim and agree to the settlement they offer you, you won't be able to pursue additional legal action in the future. Getting legal representation can help avoid this problem and ensure you receive fair and just compensation that's adequate for the injuries you've sustained.
Why Do You Need a Dallas Bicycle Accident Lawyer to Handle Your Case?
You need a bicycle accident lawyer if you've been in a bicycle accident in the Dallas area. With an experienced bicycle accident attorney on your side, you'll have the best chance of a higher level of compensation.
Your bicycle accident attorney will look at all the facts of your case and talk with you about the next steps to take. Reaching out to a law firm for your personal injury case gives you the backing of a legal team, and that can make all the difference in the outcome of your bicycle accident case.