Many bicycle accidents occur in and around the Fort Worth area every year. If you've been involved in a bike crash, you probably know that these kinds of accidents can cause severe injuries.
Your bike accident situation is unique to you, but it probably has some similarities with other accidents in the area. Bicycle accidents occur for a lot of different reasons, but they frequently happen because someone in a car or truck wasn't paying attention to the world around them.
The accident victims are left with serious injuries, and they sometimes have permanent health problems that can limit their future options and abilities. In an accident caused by a negligent driver, Fort Worth bicycle accident victims can pursue compensation, but it's important to work with a trusted legal professional to help.
Most bike riders in the area understand the seriousness of the situation and the risks they're taking when they ride. Because of that, they focus on wearing bright clothing, staying in bike lanes, wearing helmets, and paying attention to their surroundings.
But doing all of those things right doesn't necessarily stop someone from getting into a Ft. Worth bicycle accident. Injured cyclists can try their best to avoid an accident, but an inattentive or negligent driver can change their world in an instant.
If you're in that situation, working with a law firm to seek support for your injuries is the right choice, and it can help you get the compensation you truly deserve. You don't have to tackle the issue alone when you can get the help you need from a trusted attorney.
Immediate Priorities After a Bike Accident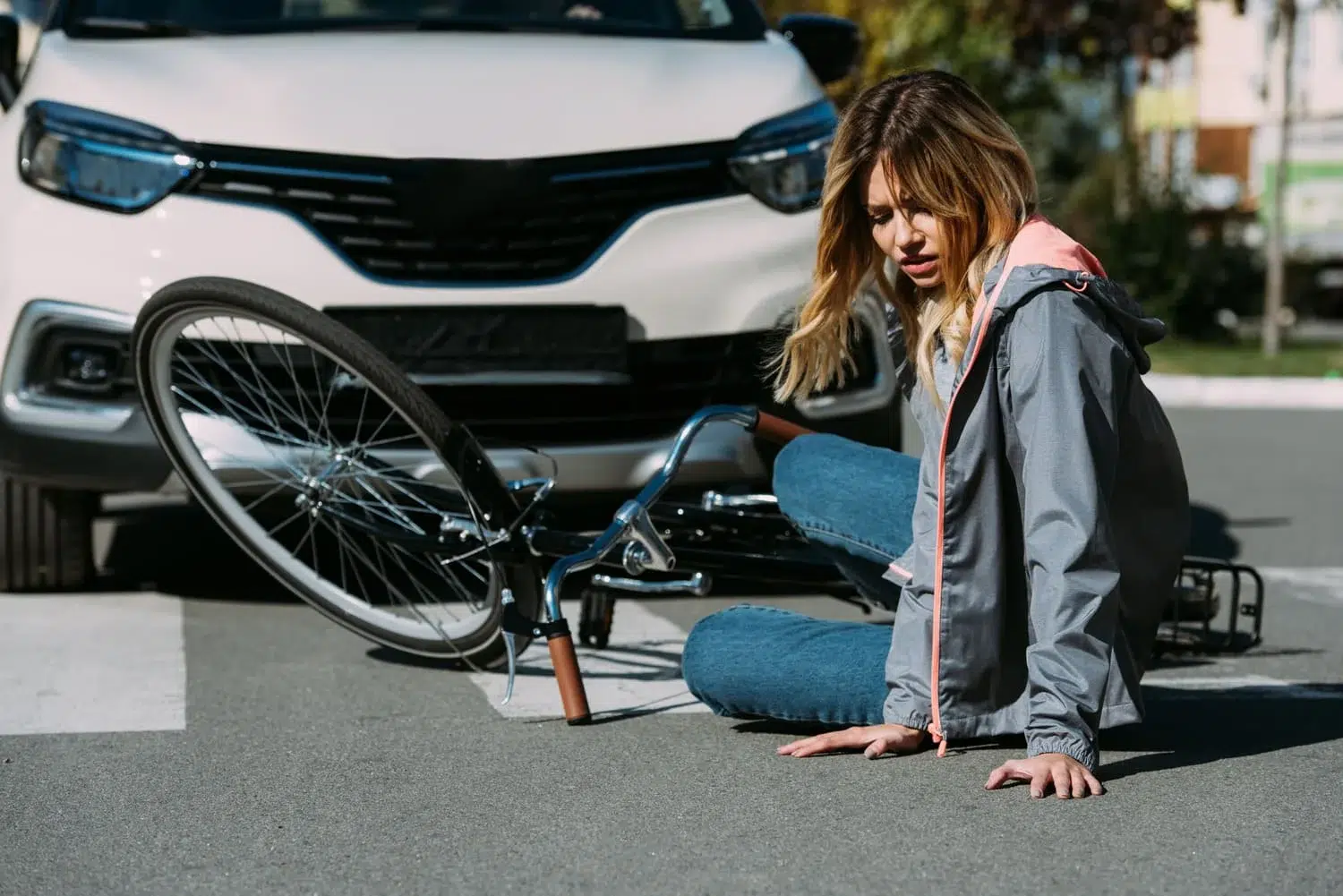 Because bicycle accidents can be so severe and devastating when it comes to physical injuries, there are some immediate priorities to consider after a Fort Worth bicycle accident.
First, seek medical care for you or anyone else who's injured. It's important to get information from the driver, but getting care for potentially critical injuries takes precedence over all the other areas to consider.
If you're well enough, getting as much information from the driver, the witnesses, and the police report is very valuable. Do that if you can, but it's understandable if you can't.
Most of that information can be collected later, and the police report is something you and your attorney can get a copy of when you're considering your bicycle accident claim.
Making a claim involves working with the driver's insurance company to receive compensation that's fair for your injuries. Since many bike accidents produce significant and lasting injuries to your body and emotional health, as well as your finances, working with injury lawyers is important.
Take your personal injury case to a Ft. Worth bicycle accident professional as soon as you're able to do so. After seeking medical attention, you'll have those records to show the law firm. You also want to get as much information about the crash scene as you can to show that data to your bicycle accident lawyer.
Making your case is not only about your injuries but also about exactly how you received those injuries and what the at-fault party did to cause the harm. By having plenty of information to provide to your attorney, you can help that lawyer create a solid case for compensation.
It's important to understand that you don't have to do all the work, though. Your attorney will take the information you can provide to them and conduct an investigation to build a stronger case for you. It helps them if you can provide more, but sometimes, circumstances don't allow for that.
Common Bicycle Crash Injuries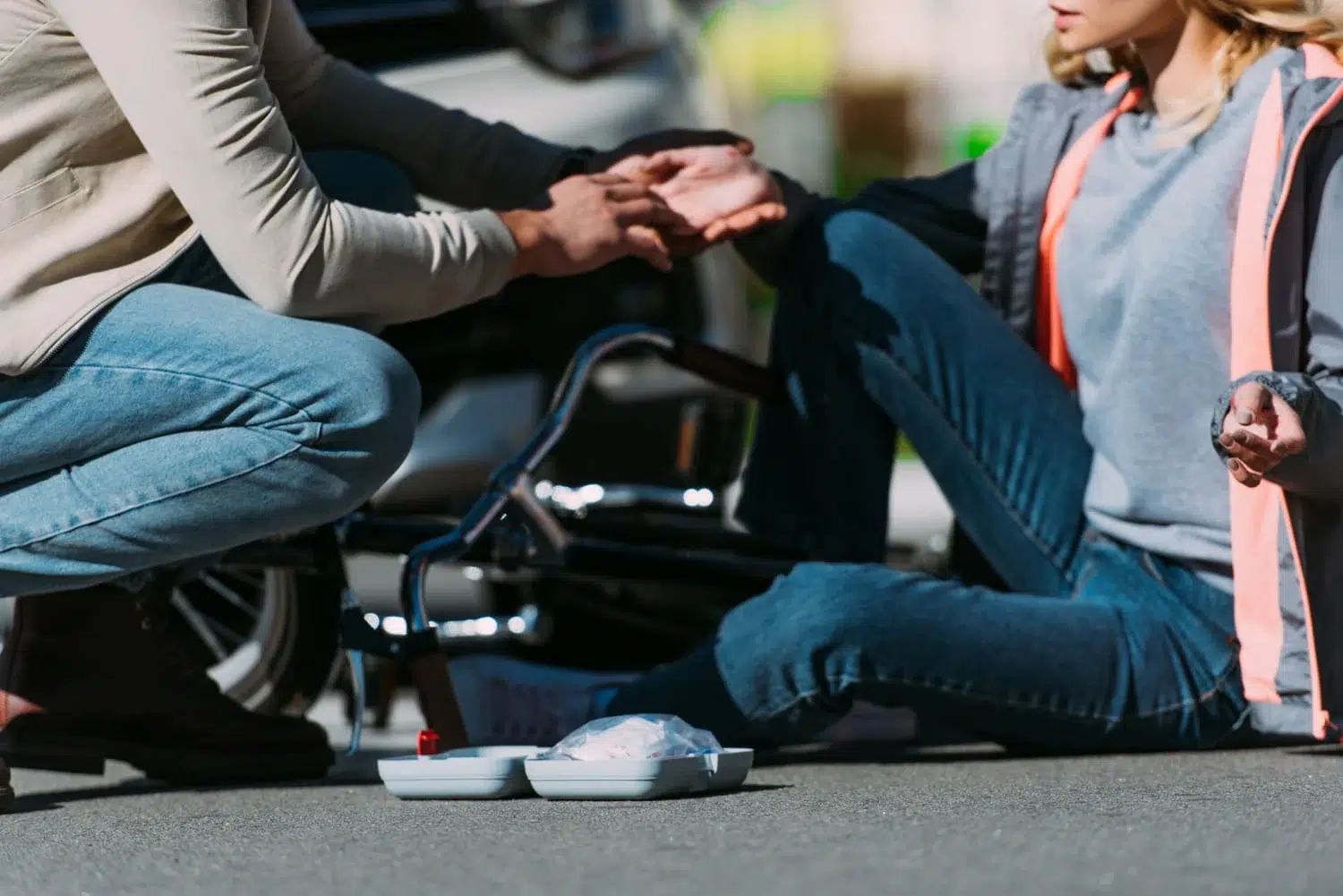 In a bike crash, a lot of injuries can occur. Most bicycle accident cases are for things like broken bones, abrasions, and lacerations. However, some bike accident injuries are a lot more severe.
In addition to the occasional fatal bike accident, many other bike accidents cause spinal cord and traumatic brain injuries, as well as other types of head and neck injuries, back problems, and even the loss of a limb.
Accident victims who bring a bicycle accident case to injury lawyers are generally those victims who have been seriously injured in the incident. There's not much need to bring a personal injury case for minor injuries unless the bicyclist doesn't have any insurance or there are additional factors.
A lot of Fort Worth bicycle cases, though, involve injuries that can be life-altering and that can require ongoing medical care. This often results in lost wages, continued medical bills, and a number of other expenses that might not be anticipated in the future.
By working with a Ft. Worth bicycle accident lawyer to get compensation for your injuries, you can help yourself have a better future and get the support you're looking for. Treatment for your injuries is important for as long as you need it, and you deserve compensation that will protect you.
Bicycle Accident Compensation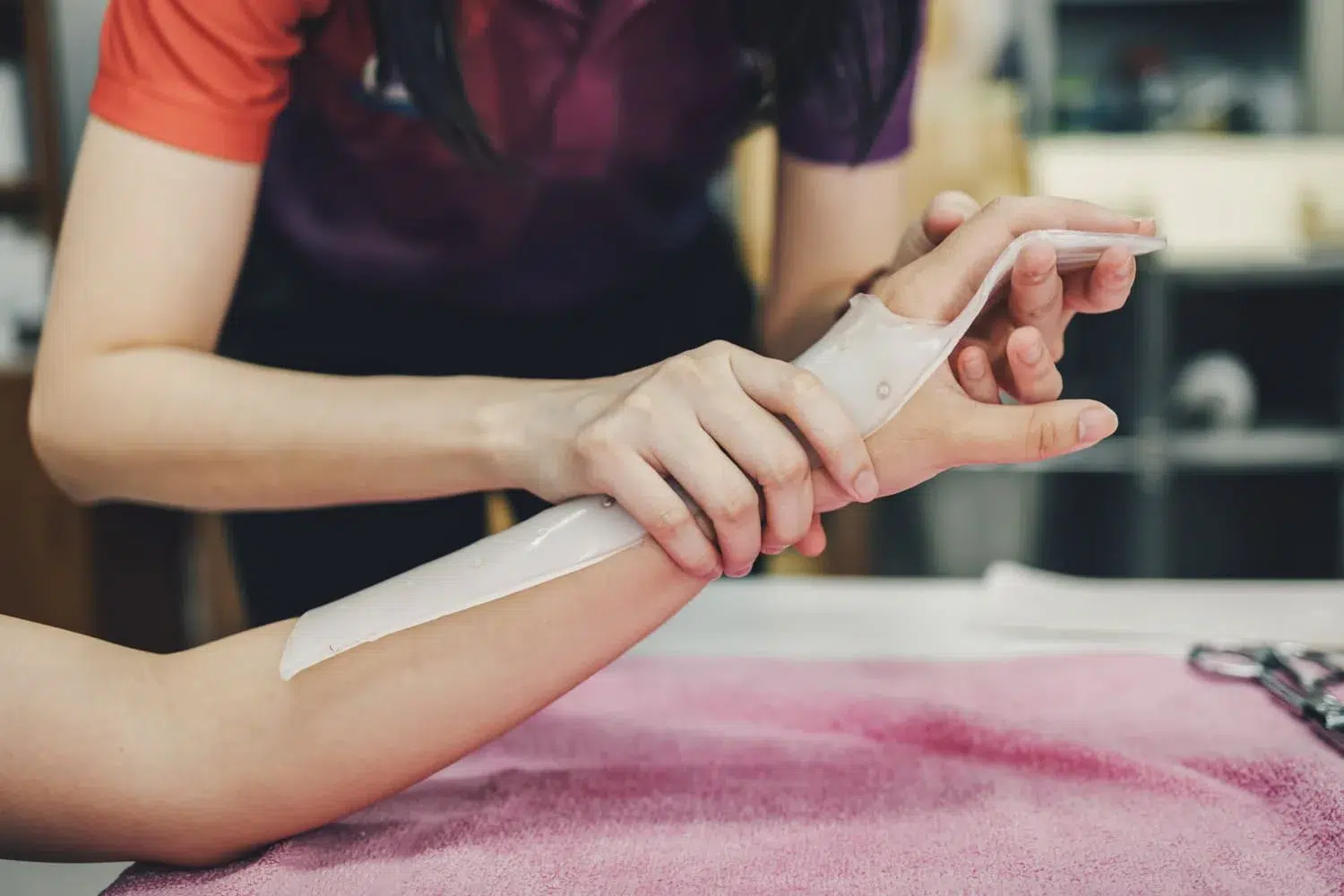 Bicycle accidents can take lives, and when they don't take them, they can alter them in significantly negative ways for a long time. If the accident happened, even though you were doing everything right, you want to work with a personal injury attorney to get help.
Many car accident lawyers also work with bicycle accidents and provide free consultation options, so you can get information about the value of your case. You don't want to pursue something you don't have much chance of winning, and it's better to find that out quickly.
By reaching out to a Fort Worth bicycle attorney to pursue compensation for medical treatment in your Ft. Worth bicycle accident, you have a strong legal advocate on your side who can help you.
The medical attention you received after your accident is very important, but the bills from it can add up quickly. That's why you need a law firm to work with you and help you sort out any issues with your injuries and the payment for them.
You don't have to settle for the small amount the insurance company offers you when you know your case is worth a lot more. It's not about harming the other driver or their insurance company financially. It's about getting the compensation you deserve for the harm that was caused to you.
Why It Is Important to Permit an Attorney to Speak With Insurers on Your Behalf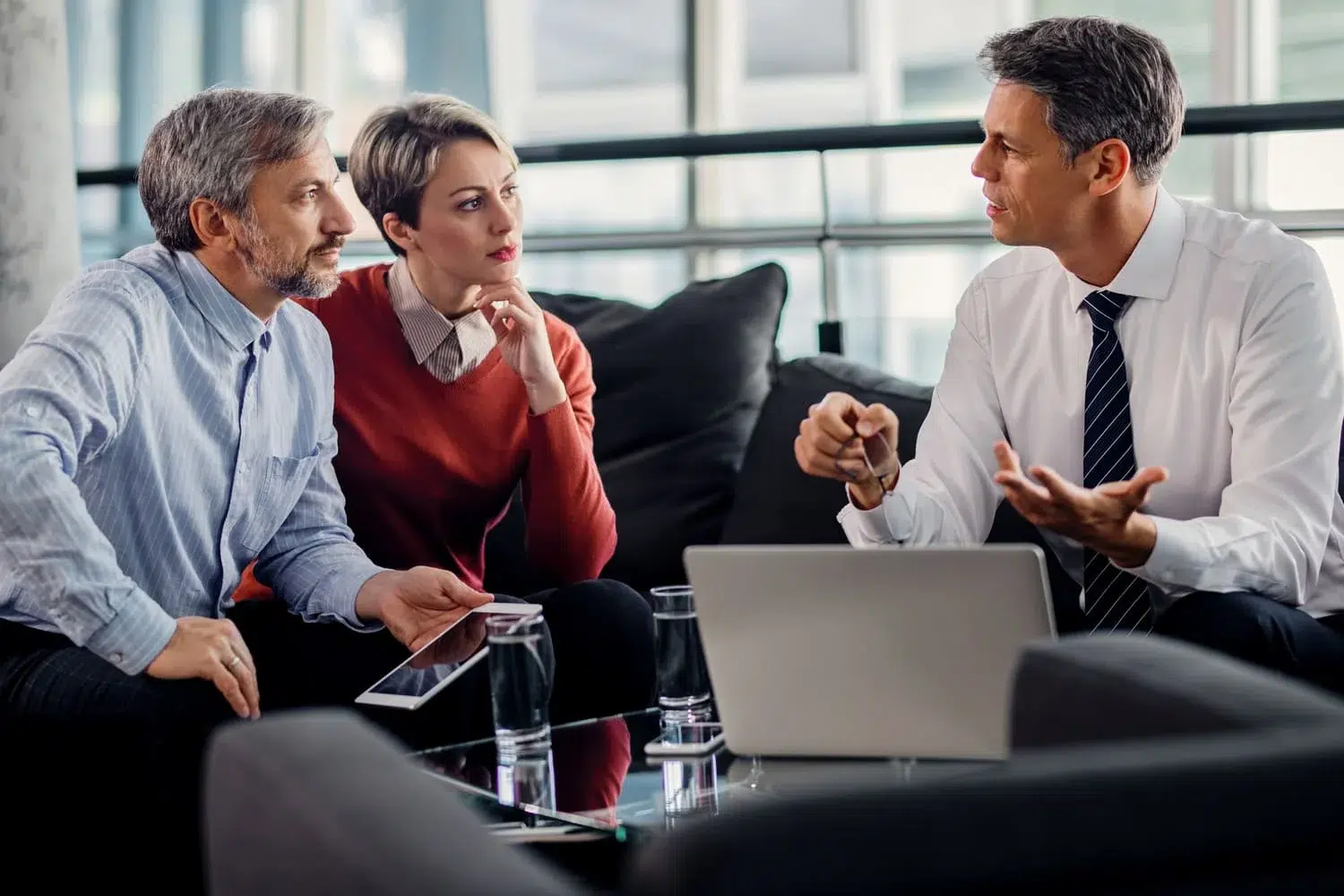 A Fort Worth bicycle accident attorney understands the laws, rules, and regulations surrounding your accident. If you work with an attorney, make sure you let them speak with the driver's insurer.
By doing that in your Fort Worth bicycle accident case, you can get the help and support you need and also increase your legal protection. The insurance company will be looking for you to say something about the bike accident that they can use against you.
If you're working with injury lawyers, you can insist that all communication with the insurance company has to go through the attorney. Then your personal injury case is better protected from anything that could accidentally send it in the wrong direction.
A Fort Worth bicycle accident can be severe and cause devastating injuries. You don't want to miss out on important and valuable compensation because of one statement that was used incorrectly or used against you in some way.
Make sure you're clear when you talk to your Ft. Worth bicycle accident lawyer, and let them know that you want them to act on your behalf with the Texas Department of Insurance, the specific insurance company, and any other entity related to the case.
That way, your bicycle accident lawyer can reduce your risk and help strengthen the case for your injuries and the compensation you deserve. You don't have to settle for something that won't help you cover your expenses when you have a good attorney on your side.
FAQS About Bicycle Accidents and the Law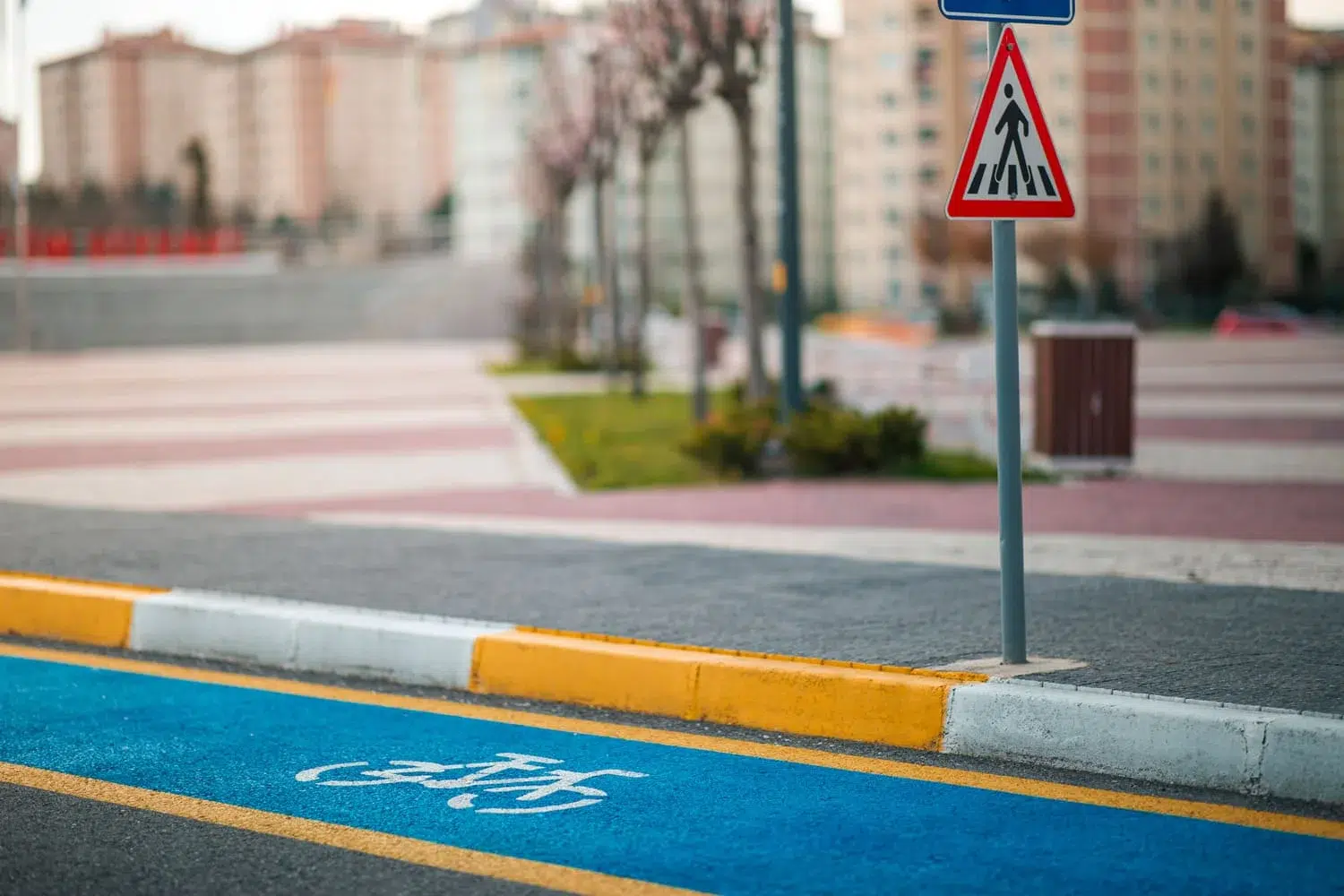 People often have many questions when it comes to bicycle accidents and the law. Asking your attorney about other bicycle accident cases they've been involved in, for example, can make it easier for you to decide if you want to work with them or not.
You need an attorney who will answer your questions and who has a lot of experience with bicycle crash cases. Most bike accidents are handled by injury lawyers who have this kind of knowledge.
If you're not sure about the value of your personal injury case in a Ft. Worth bicycle accident, questions are the right choice. You need all the knowledge you can get, so you can make an informed decision about an attorney or even about pursuing your case.
After you've sought medical attention and gotten all the information you can from the accident scene and witnesses, as well as the police, the next step is to reach out to a law firm and start asking about the options you have.
If you're still dealing with a lot of ongoing physical pain from your accident, or if there were extenuating circumstances such as road hazards that might have led to your injuries, you have to carefully consider all the angles when pursuing your case.
That's why asking questions of your attorney is so important because it can help you find the right way to move forward and have the best chance of seeing success in your particular case.
How Common Are Bicycle Accidents in Texas?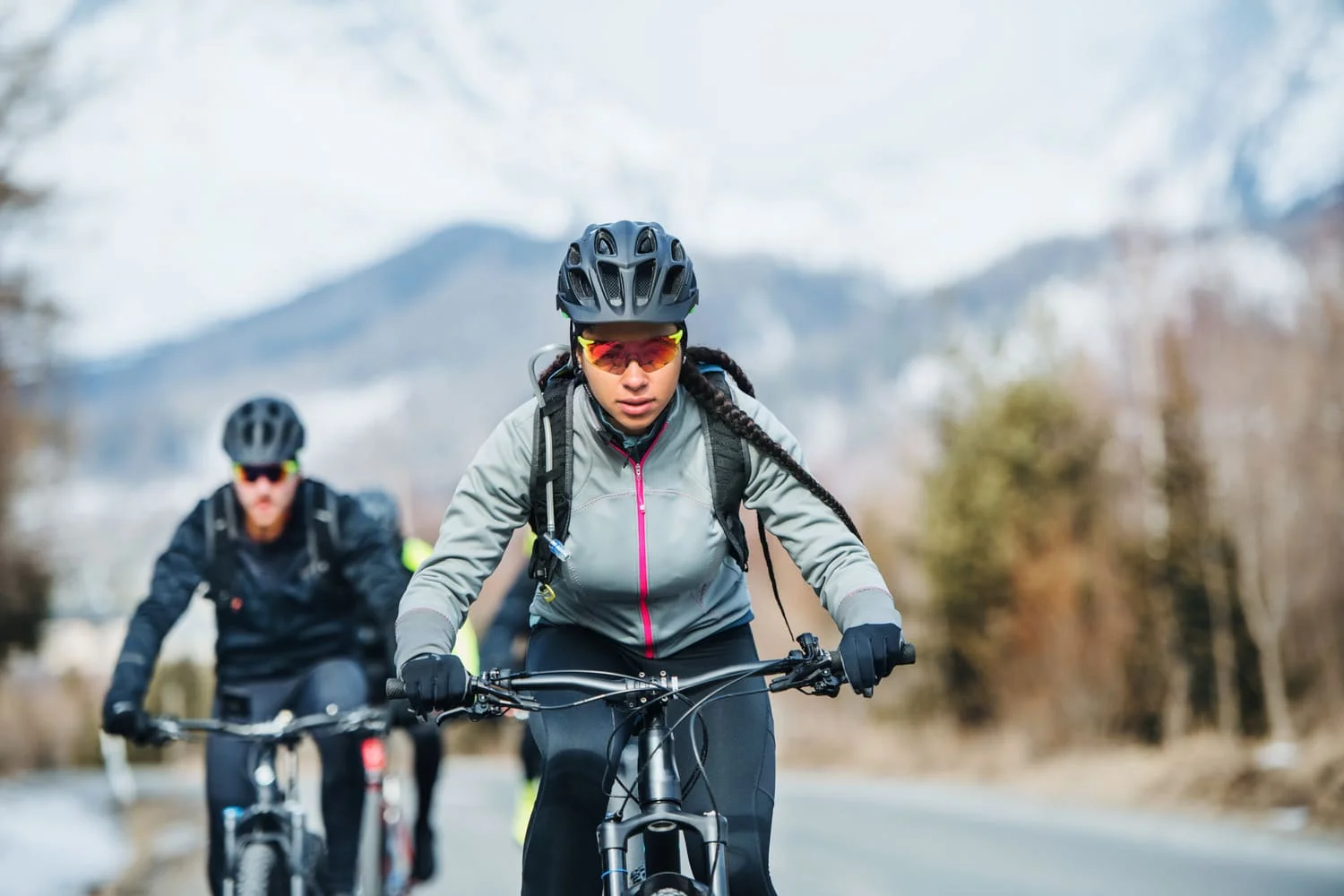 Fort Worth bicycle accident cases aren't uncommon at all. Fortunately, most of the cases that involve bicycle accidents are minor. These can include cases in which the injuries aren't severe, along with cases that are near-miss scenarios.
Bicycle accident lawyers are focused on cases in which serious injury is involved. That's the minority of Texas bicycle accidents, but it's still far too many. There are dozens of these accidents in the Fort Worth area every year, with accident victims reaching out to attorneys to seek compensation.
If you've been involved in a Fort Worth bicycle collision where you were struck by a vehicle, your Ft. Worth bicycle accident deserves compensation. Not only can these accidents cause devastating injuries, but they also stop people from working, engaging in hobbies, and just enjoying daily life.
Reaching out to a law firm is the best way to get the help and support you need from a bicycle accident lawyer who understands the seriousness of your accident and your injuries.
Bicyclists are at greater risk of injuries due to the lack of protection they have when compared to being in a vehicle. It can also be much more difficult for a bicyclist to get out of the way of a vehicle that's not paying attention, further contributing to the seriousness of injuries sustained.
What's My Fort Worth Bicycle Accident Case Worth?
Bicycle accidents, like other types of personal injury claims, aren't all worth the same amount. Depending on the circumstances, your Fort Worth bicycle accident could be worth thousands, or it could be worth hundreds of thousands.
Getting a free consultation from injury lawyers is one of the best ways to understand what your specific case might be worth. Because the severity of your personal injury is a big part of the equation, how badly you were injured will likely affect your compensation.
However, a Ft. Worth bicycle accident lawyer may also be able to work toward a higher level of financial recovery for your injuries if those injuries are permanent or if there were other circumstances that made the accident particularly difficult.
It's well worth talking to an attorney, even if the insurance company offers you a settlement that seems good. Most likely, this settlement isn't as much as your case is actually worth, and you could get more compensation by pursuing your claim with an attorney.
What Causes Most Bike Accidents in Fort Worth?
Most bicycle accidents in Ft. Worth and the surrounding area are caused by negligent drivers. That's not to say that bicyclists never make mistakes, but only that most accidents happen because a driver either didn't see the bicyclist, wasn't paying attention, or was otherwise negligent behind the wheel.
If you've been in a bike accident, the cause matters, but the biggest thing is reaching out to a personal injury attorney to get the help and support you're looking for.
Once you make a personal injury claim for your Fort Worth bicycle injuries, you can let the attorney handle the aspects of your Ft. Worth bicycle accident for you.
Sometimes, it's not the actions of another driver that cause harm. It could also be a defective bike part or something that the bike manufacturer did. If your bike doesn't hold up well, you could also sustain further injury in an accident.
Distracted driving is a common reason for accidents between bicycles and cars, so it's very important that you're always watching the drivers around you for signs that they might not see you.
Still, you can't always prevent accidents and injuries, no matter how good your bike is or how careful you're being. When accidents do happen, working with an attorney is the right way to get your bike accident handled properly, so you can get the compensation you deserve.
What Damages Are Available in Fort Worth Bicycle Accident Lawsuits?
A Fort Worth bicycle accident lawsuit's focus is on getting damages for the wronged party. But how much can you actually collect? The insurance coverage that the driver has will play a role in some of that, but you can certainly ask for more compensation.
In a bike accident, the level of injury often goes beyond what basic liability insurance will cover. You'll generally want to request compensation up to the limits of the insurance policy for your bicycle crash and then go beyond those limits for areas like pain and suffering.
Many personal injury lawsuits are settled out of court, and your Fort Worth bicycle accident will likely be no exception. An experienced attorney will be able to request the maximum amount of compensation for your injuries and then negotiate with the insurer for a settlement that's fair.
Working with a law firm and a trusted bicycle accident lawyer makes that negotiation much easier. It can help you get more compensation for your injuries as a direct result of the negligence of another party, and it also makes the entire legal process less stressful.
The common injuries seen in bicycle accidents are generally treatable, but it can take a lot of time and medical support to get better. Additionally, there are some injuries that are permanent, or that will require ongoing care from medical professionals.
You want to seek the maximum you can for these kinds of injuries because the current medical bills don't accurately reflect the total cost of the injury and how much more you're going to have to pay out for care in the future.
What's the Statute of Limitations for Texas Bicycle Accident Cases?
A Texas bicycle accident attorney can help you file a claim in your Fort Worth bicycle accident, but you have to reach out to the attorney in time. Like other types of accidents with motor vehicles, bike accident claims must be filed within two years of the accident.
That seems like plenty of time to get in touch with injury lawyers, but it actually goes by quickly. Especially if you're severely injured and focused on getting healthy again, months can go by just focusing all your efforts on that area of life.
You also have to remember that speaking with a personal injury lawyer doesn't mean filing a claim. Preparing a claim for your Ft. Worth bicycle accident takes time, and you'll need to reach out to an attorney with enough time for them to get your claim ready and filed.
You have legal rights, but you have to exercise those rights effectively to ensure you make your claim in a timely manner and seek compensation for your injuries.
Don't let the timeline for filing a claim pass you by, only to find out that you aren't going to get any financial support for your injuries. Ideally, you want to work with an attorney to get your claim filed as soon as possible. Then you can start the process of getting compensated for the injuries you've sustained.
Who's Responsible for My Injuries After a Fort Worth Bike Accident?
Bicycle accidents have responsible parties, and most of the time, it's the driver of a car that strikes you. You may want to seek compensation for lost wages, pain and suffering, and other expenses, along with your medical bills.
Working with personal injury lawyers makes it easier for accident victims to recover compensation. Because accidents happen so fast, you might not have had much time to think about anything that could have been done differently or where the car that struck you came from.
A law firm can help you address those concerns and seek compensation for another's negligence in a straightforward manner. If there were problems with your bike that led to or contributed to the accident, there may be more than one responsible party, as well.
When you work with an attorney, you can feel confident that the proper parties are being sued and compensation is requested in the right amounts from the right people and companies.
Does My Auto Insurance Cover Me in a Bicycle Accident?
Most bicycle accident attorneys will tell you that the insurance of the driver who struck you also extends to bicycle accidents. Your insurance may also cover you in a Fort Worth bicycle accident if the person who struck you doesn't have coverage.
Rather than assume, though, it's important to talk to a car accident lawyer who understands personal injury cases for bicyclists. A Ft. Worth bicycle accident can change your life, and you want to make sure you have a way to receive compensation.
A defective bike, distracted driver, or other legal claim needs to be handled the right way. By working with the driver's insurance and your vehicle or health insurance company, if needed, you can get coverage for the injuries you've sustained in the majority of cases.
Who Can Be Held Liable for a Bicycle Accident?
Fort Worth bicycle accident cases are all different. If you've been involved in one and are injured, the goal is to get your medical bills covered. However, a personal injury case needs to establish liability, so you can seek compensation from the right person or entity.
Your Fort Worth bicycle attorney will help with that as they look at the motor vehicle that struck you, the quality of your bike, and whether there were defects or manufacturing problems, if there were any road hazards and other issues.
Whether you sustained a broken leg or a head injury, you deserve to seek compensation. Especially for severe injuries, working with a law firm to establish who is liable is an important step in making sure you can secure the right support and options for your future.
How Do You Deal With a Bike Accident?
Bicycle accidents can be serious accidents, with a need for you to file a personal injury claim. Your attorney will work within Texas law to protect your interests, just as they would with a car accident.
Any claim involving a motor vehicle will be looked into by the at-fault party. The goal is to file a lawsuit against that party for your injuries, so you can be compensated for medical bills and other financial hardships.
You also need to focus on good treatment for those injuries because getting the medical care you deserve matters. Let your attorney handle the compensation issues while you work toward health and healing.
Hurt in a Bicycle Accident? We Can Help.
Bicycle accident lawyers understand that medical bills can be excessive after a bicycle accident. That's why many bicycle accident lawsuits are seeking high levels of compensation.
Reaching out to injury lawyers at AMS Law to recover compensation starts with a free case review, where you can talk to an attorney about the options for maximum compensation in your case.
Understanding how legal services work for these kinds of accidents is easier with a visit to our Fort Worth office, so you can get the support you need during a difficult time. You don't need to deal with a bike accident alone when help is available.