When you place a ride request with Uber or Lyft, you're not thinking about car accidents. You're just thinking about getting from your current location to where you need to be.
But rideshare accidents can be devastating and can create significant medical bills from severe injuries. If you've been harmed in an Uber or Lyft accident, you need to understand what to do next.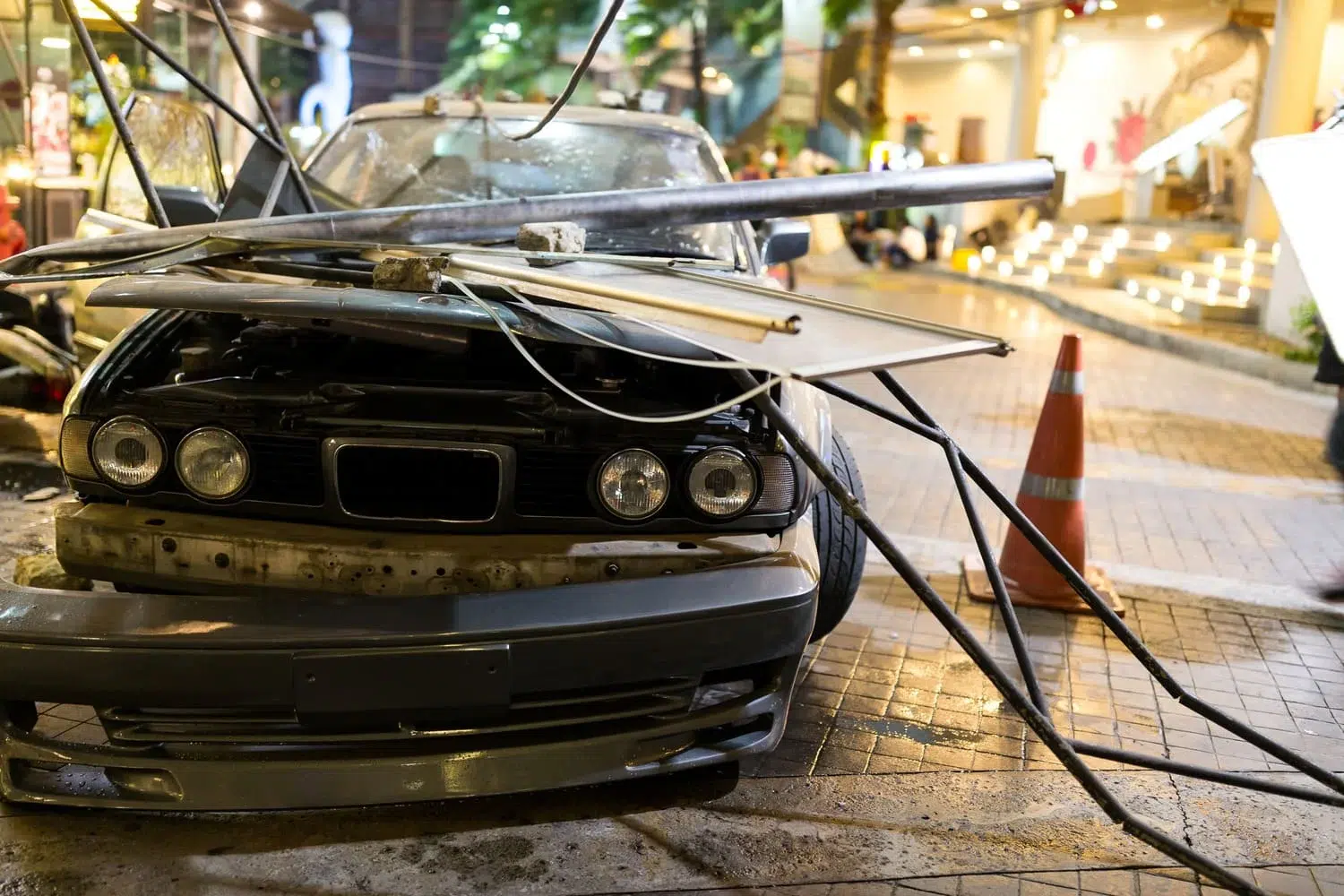 Do you bring suit against the rideshare company? What about the driver or their insurance company? Both Uber and Lyft drivers are independent contractors, but the rideshare companies also have insurance coverage for their drivers.
Understanding the role of your Uber or Lyft driver after an accident is important. One of the best ways to do that is to work with a Dallas Uber attorney at a law firm that's familiar with this type of auto accident.
That can help make your personal injury claim easier, so you can move to collecting compensation for the medical care you require from the accident. Talking to an attorney and providing them with all the information they need is the place to start.
What Are the Top Concerns for Uber & Lyft Accident Victims?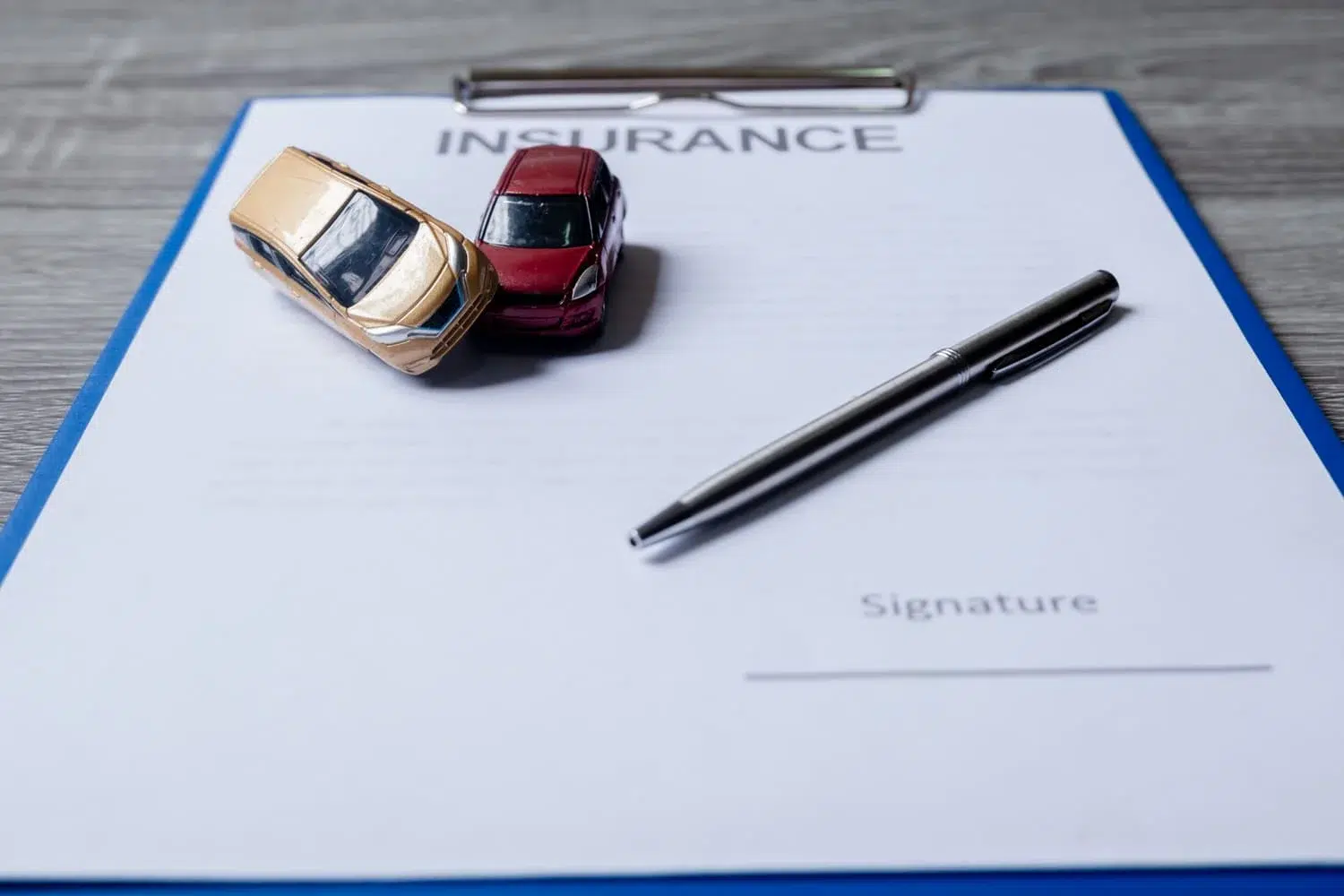 Uber or Lyft accident victims have some specific concerns after an accident, and one of the biggest concerns is insurance coverage. A rideshare accident can cause significant damage and physical harm, just like any other car accident.
With that in mind, these companies have third-party liability from an insurance company that will cover accidents and related issues when their drivers are working.
Because of that, Uber and Lyft are generally the companies who will be sued or settled with if their drivers are at fault in an accident. Even if another driver caused the issue, Lyft drivers and the people who are riding with them will have additional protection through the insurance company.
If you have medical expenses from a car accident during a rideshare, reaching out to a law firm can help you determine what to do next. In situations in which your Lyft driver was at fault or when an Uber/Lyft accident includes a driver who was at least partially responsible for your injuries, insurance policies are in place to cover you.
But that's not the end of the story. You still need to make sure you're fighting for your interests and receiving the payment you deserve after your accident. The insurance company isn't going to automatically hand you money, and they may argue that there were other factors or someone else was at fault. With that in mind, working with an attorney is the best choice.
What Will a Rideshare Lawyer Do for You?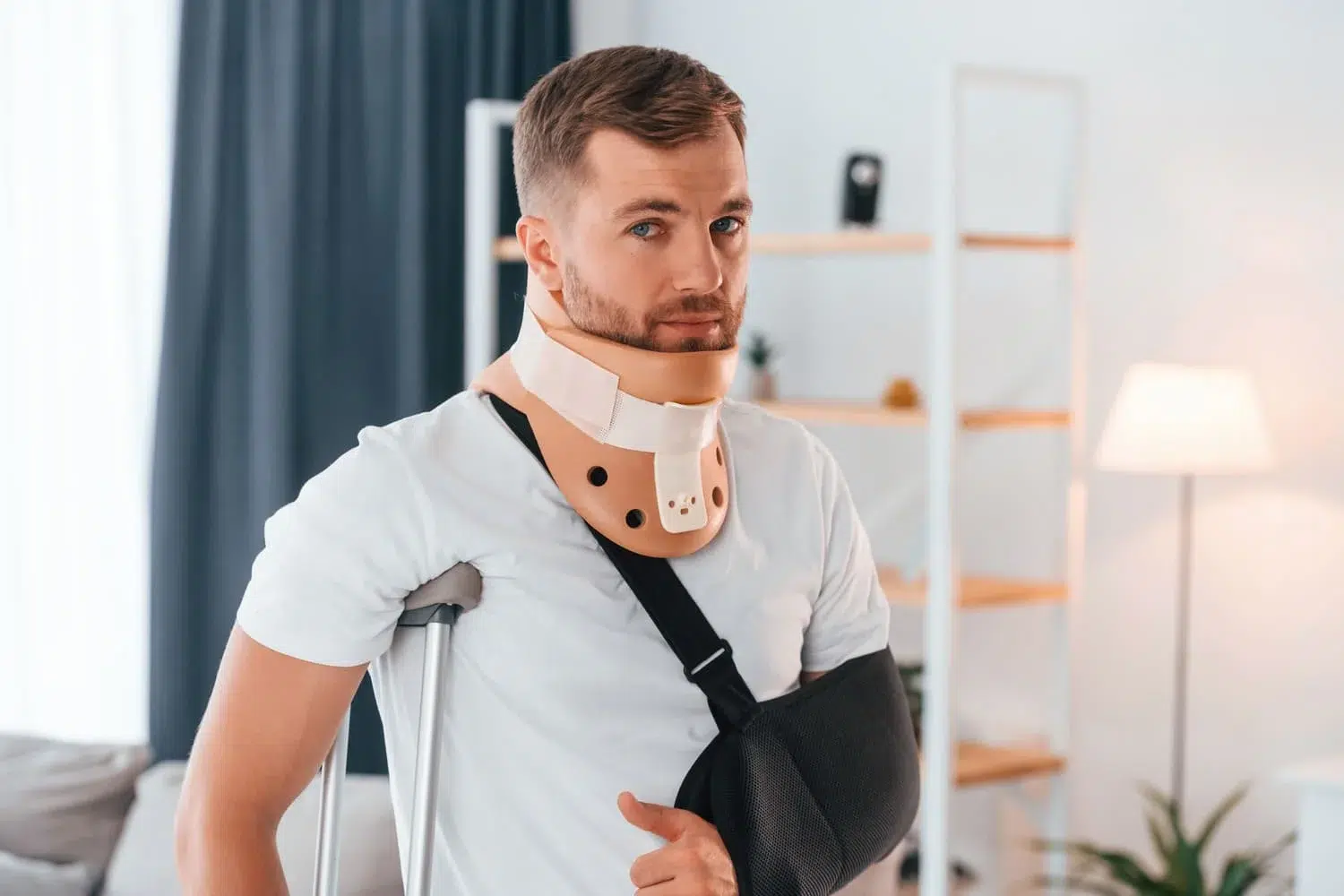 A rideshare lawyer can help you get the compensation you deserve for medical bills and other issues that occurred as a result of your accident. Because these companies are required to have insurance coverage, they may have to compensate you after a rideshare accident if your driver was at fault.
Working with the insurance company on your own is possible, but you generally won't receive as much financial compensation as you can get through an attorney.
Since rideshare drivers can be negligent just like any other driver, injury victims need to make sure they're contacting an attorney to get representation for their case.
If you've been injured in an accident caused by an Uber or Lyft driver, making a personal injury claim is the first step after seeking medical treatment. Your rideshare driver and the other driver may both be partially at fault, or fault could be assigned to just one party.
Either way, lost wages, medical bills, pain and suffering, and other issues can all be significant after this type of accident. You want to make sure you're focused on getting the help you deserve.
Who Is Liable for My Uber or Lyft Accident Injuries in Dallas?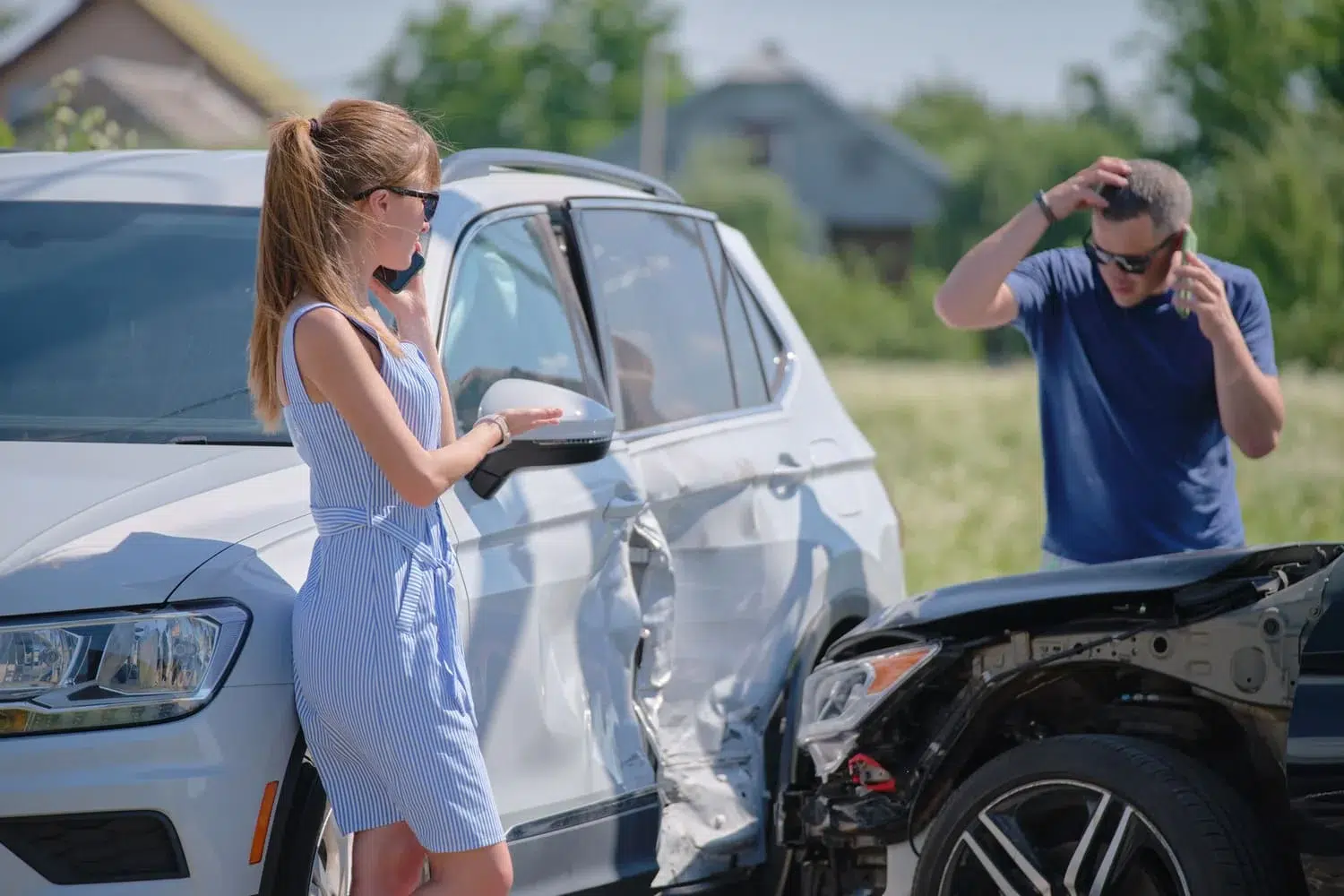 After a Lyft accident, liability for the collision is a question that has to be settled. Both Uber and Lyft drivers are independent contractors, but liability generally falls to the rideshare company.
That doesn't mean you can't also sue or pursue action against the driver of the vehicle. Uber and Lyft drivers can make mistakes or make unsafe choices, and if those actions injured you, taking action against your Uber or Lyft driver can be the right choice.
By working with a law firm, you can get more information on the best way to file suit against your Lyft driver, the company itself, and the insurer that protects them.
An Uber/Lyft accident isn't something to shrug off. In many cases, there can be severe injuries, such as broken bones, head trauma, and other harm. Understanding liability in these kinds of accidents is a good way for you to make the right choice in how to pursue your claim, so you can receive fair compensation.
Getting Compensated for an Uber or Lyft Accident Injury Claim
Your medical bills after an accident can be severe. You want to be sure you're getting compensated for all of them, including any care you're going to need in the future as a result of the accident.
Additionally, you may want to ask for compensation for the earnings you lost when you missed work, the suffering you experienced, and other losses.
The independent contractors that drive for Uber and Lyft are generally not considered liable in a rideshare accident because they're covered by the company's insurance. However, a Lyft or Uber accident can be caused by the driver's negligence.
In those cases, rideshare drivers can also be sued along with the company and its insurer. However, your medical expenses and other costs after an auto accident will generally be paid by the insurer for the company.
That insurer may want to offer you a small amount to settle your personal injury case, with the agreement that you can't pursue any further legal action against them. It's important to talk with an attorney before signing anything.
Depending on the type of accident and the reasons behind it, you may want to consider also suing the other driver who was involved and making sure the rideshare driver and the company's insurance policies offer enough to cover your compensation.
With lost wages and damages from suffering, you may be asking for a significant amount. If the other driver didn't have insurance, for example, there may not be any value to pursuing a lawsuit against them as part of your accident case.
Call Our Dallas Uber and Lyft Car Accident Lawyers for a Free Consultation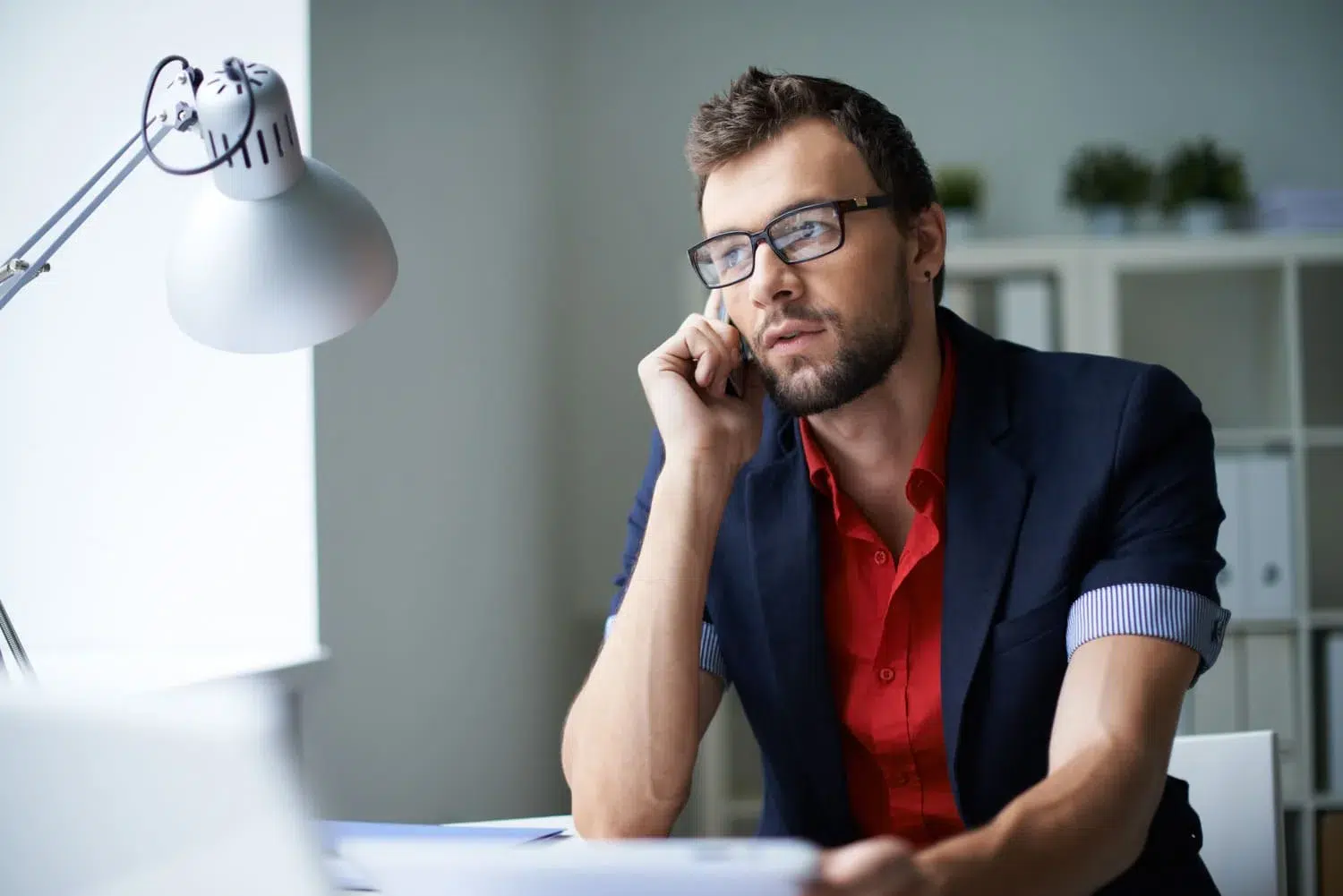 A Lyft accident isn't something you want to try to negotiate alone. The insurance company that protects Uber and Lyft might offer you a settlement that sounds good. But remember, that insurer wants to pay as little as possible for an agreement that you can't bring any further legal action against them.
Instead of signing so, you'll get what you need to cover some medical bills right now, reach out to an attorney who's used to working with cases against Lyft drivers or who has experience with Dallas Uber accidents.
The right car accident attorney can help you determine whether to sue the Lyft driver or other rideshare driver and whether bringing suit against any other at-fault driver in the accident would be the right option.
Attorneys who are used to Uber driver accidents already know what to do and whom to contact, so they can start you down the path of collecting compensation from the negligent parties faster.
An Uber and Lyft accident professional understands that these kinds of collisions are about much more than lost wages and the most recent medical bills. The ongoing costs of your care, the mental and emotional toll this has taken, and other factors all matter.
What Are the Leading Causes of Uber and Lyft Accidents in Dallas?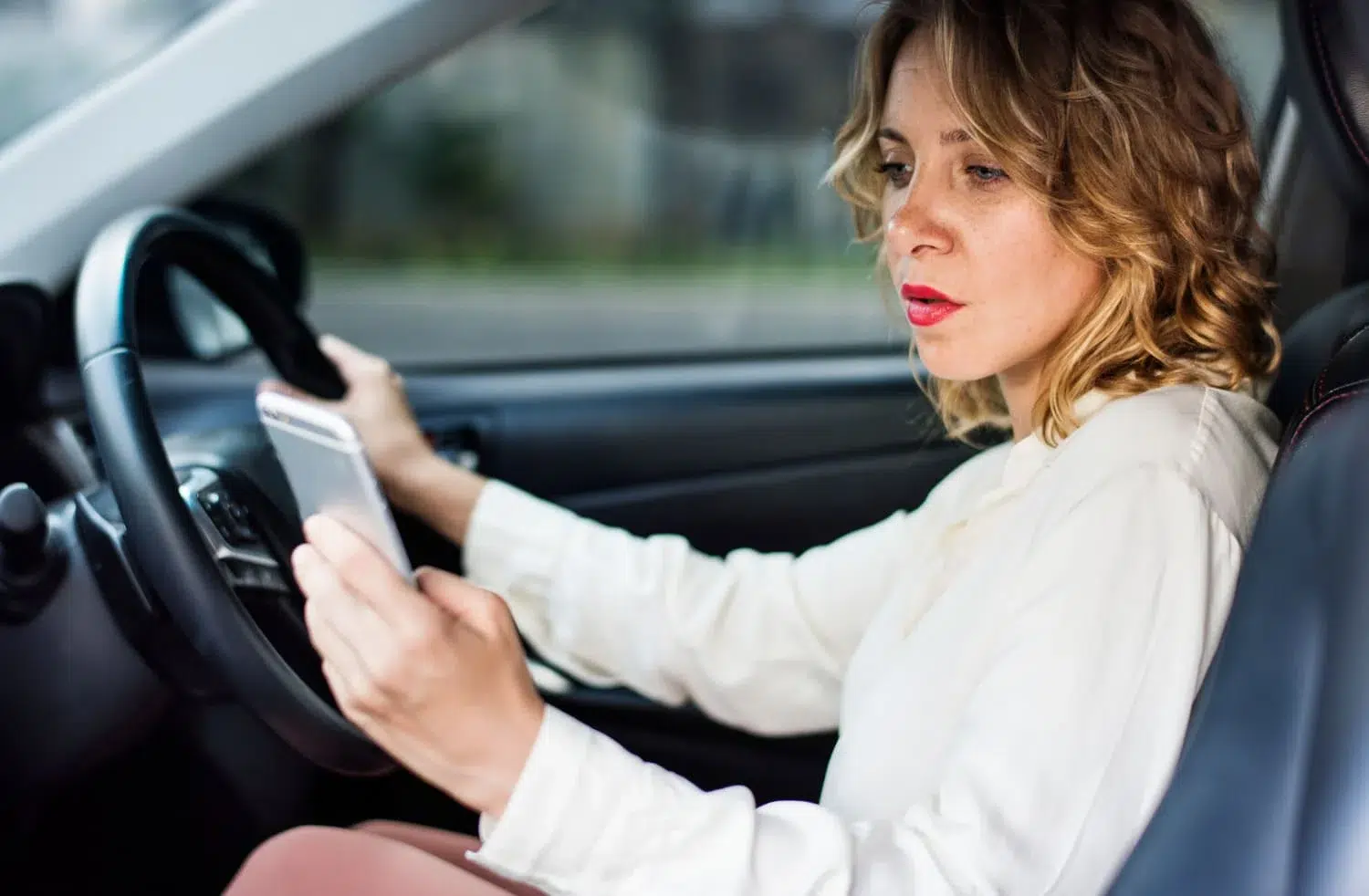 When you've been in an Uber or Lyft accident, it's usually because of one of the most common causes. Most rideshare accident issues come from distraction. The driver may be talking on their phone, speeding, or looking away from the road.
Inattention is a big part of the majority of rideshare accidents, and rideshare companies don't vet their drivers in the same way some other types of companies do. Because your Uber or Lyft driver is an independent contractor, that Lyft driver or Uber driver isn't actually working for the company as an employee.
Instead, they work with the company in a different type of role. While they have to pass basic types of screenings from the company, they might not be as thoroughly processed for any qualities that could make them more dangerous behind the wheel.
How Long Do I Have to File a Claim After a Lyft or Uber Accident in Texas?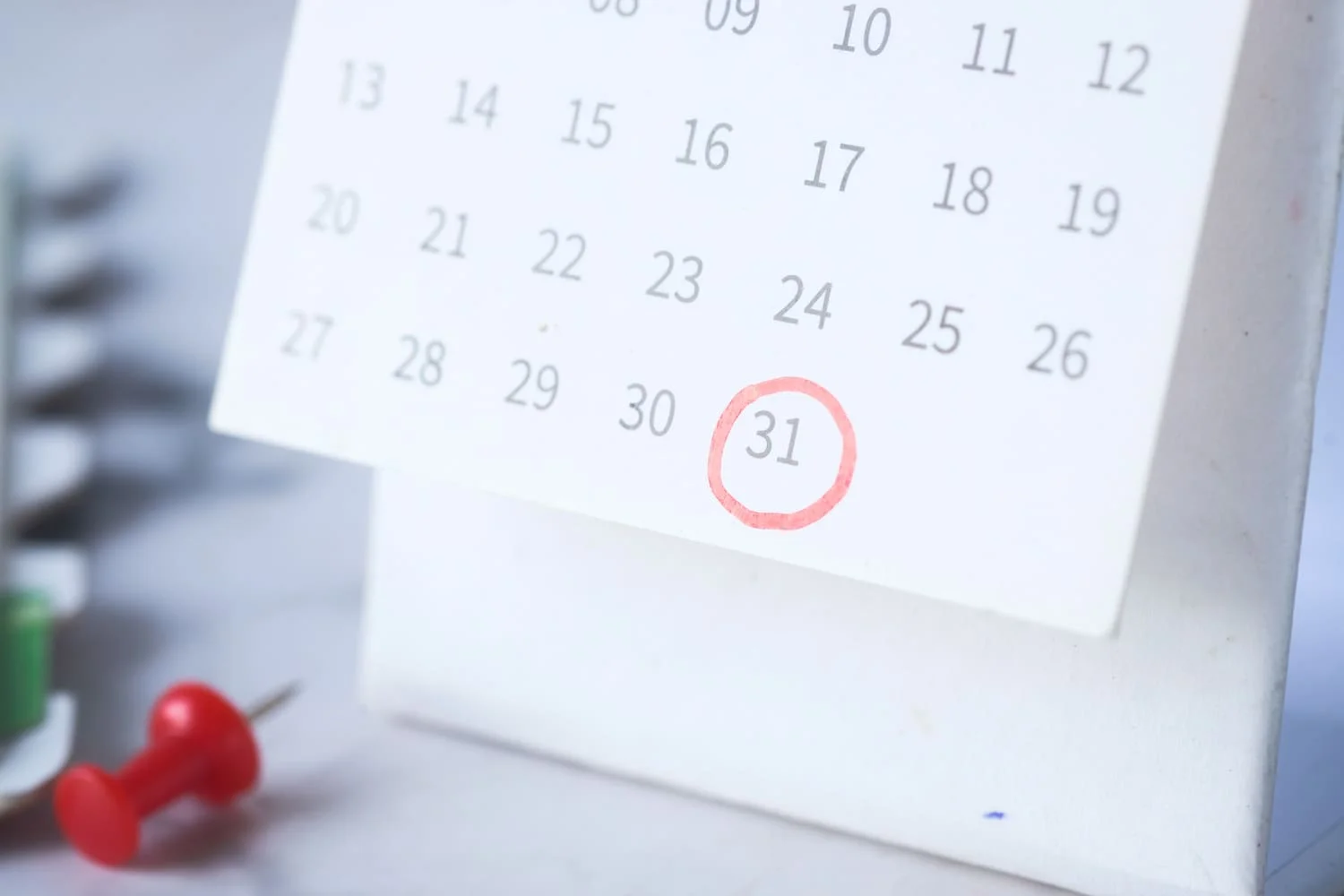 After a Lyft accident or related problem, you'll want to file a claim as quickly as possible. That starts the process of getting you compensated for your Lyft accident, so you can move past dealing with the rideshare services and their attorneys.
You have two years from the time of your accident to file a claim, though, so you can take some time to heal and process what took place. Both Uber and Lyft are solid companies that are not in danger of closing up, so you can seek treatment for your Dallas Uber accident after you've had some time to heal from your injuries.
When you do get ready to pursue a case, make sure you reach out to a law firm that's used to handling cases involving a rideshare driver and an Uber or Lyft vehicle. That way, you can have the best chance of a successful case.
You deserve fair and just compensation for your injuries, and you don't want to work with an attorney who might not understand the nuances of your situation. To get the help you need, you'll want to have a trusted legal professional with plenty of experience working on your case.
Schedule a Free Consultation With an Experienced Dallas Uber & Lyft Accident Lawyer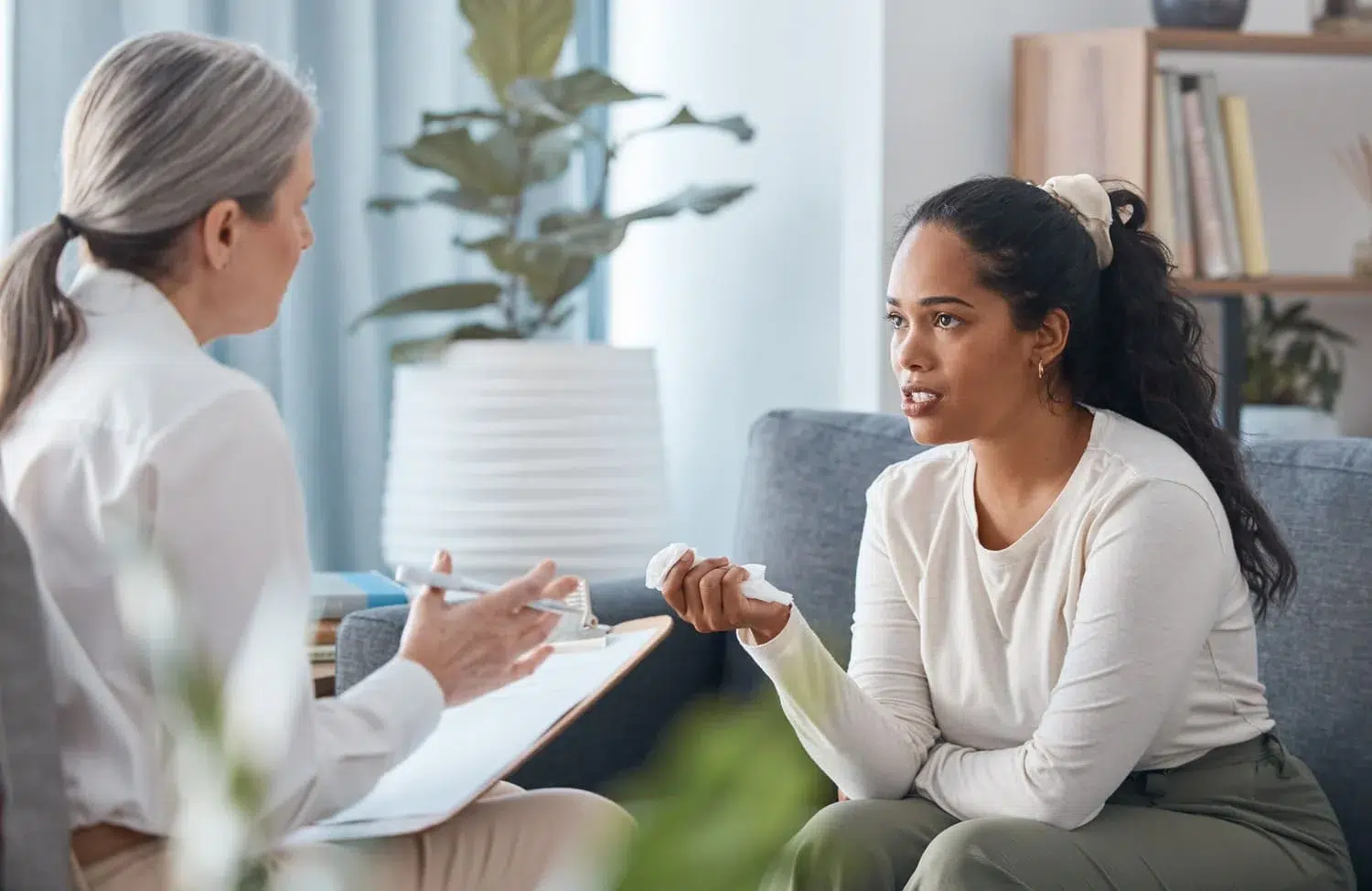 After an Uber or Lyft accident, it's important to schedule a free consultation. That can help you start the process of compensation for the injuries you sustained in your rideshare accident.
Dallas rideshare accident lawyers understand that the injuries sustained in a car accident through a rideshare company can be very serious, and seeking legal representation throughout the entire process is important.
Any Uber and Lyft accident attorney knows the problem goes far beyond lost wages and medical expenses for the accident itself. There are also costs for ongoing care and other experiences related to the accident.
By scheduling a meeting with an attorney, you can find out what rights you have and whether you should pursue a case against your rideshare driver and their company. Getting good legal advice helps you feel more confident, as well as increases your peace of mind.
What to Do After an Uber/Lyft Accident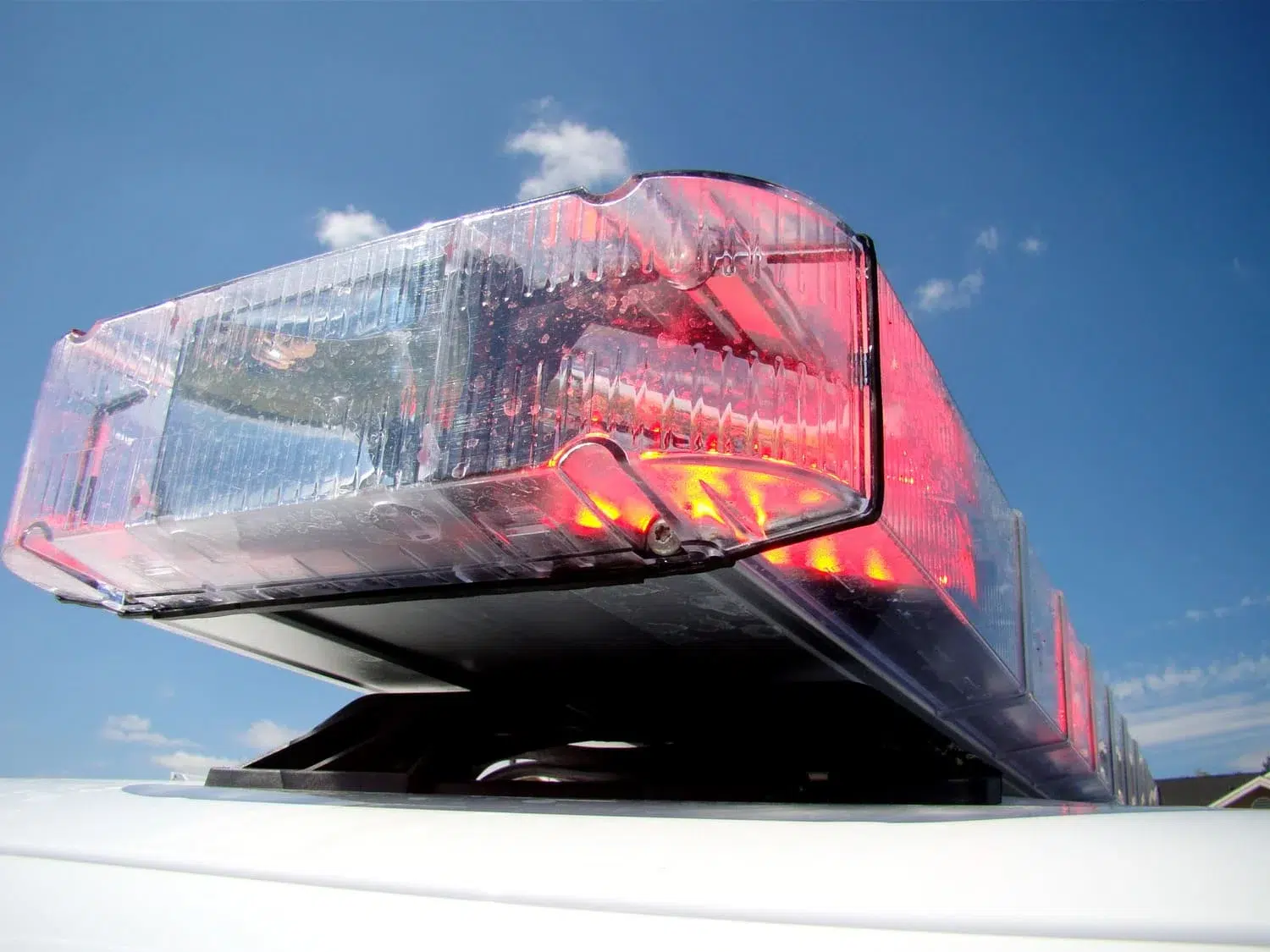 After a Lyft accident or Uber incident, the first thing you want to do is seek medical care. You could be seriously injured, and getting treatment for that has to come before anything else.
During that time, the insurance company may contact you because Uber and Lyft both have third-party liability insurance that covers their driver. Make sure you don't sign or agree to anything before you get a free consultation from a car crash attorney.
If you're well enough after your car accident, you also want to get a copy of the police report and any photos or videos from the accident scene. Witness statements may also be very important.
Your law firm will collect these kinds of things if you're not able to, as your injuries might be too severe to handle any of these things right after the accident.
A Dallas Uber/Lyft accident can be a severe one, and having information from the accident scene can help your attorney get started on your case. However, any kind of medical issues or property damage will generally be recorded, so you can provide that data later. Focusing on your recovery first is the most important thing to do.
Who Is Responsible for an Uber or Lyft Accident in Dallas?
In Dallas, an Uber or Lyft accident could be caused by the rideshare driver, another driver, a defect in the roadway, or other factors. Sometimes, multiple parties are considered to be at fault in a rideshare accident.
Just like anyone else on the road, Lyft drivers and other rideshare drivers can sometimes make mistakes. At other times, they're not at fault at all and are the unfortunate victims of the poor decisions of other drivers.
A law firm can help you sort out responsibility and address negligence in any accident involving your Lyft driver. That way, the at-fault parties can be the focus of liability insurance compensation.
If you've been involved in an accident due to a negligent rideshare driver, such as an Uber driver who was texting while driving or otherwise not paying attention, working with an attorney to establish responsibility is important.
How Long Do You Have to File an Uber/Lyft Accident Lawsuit in Texas?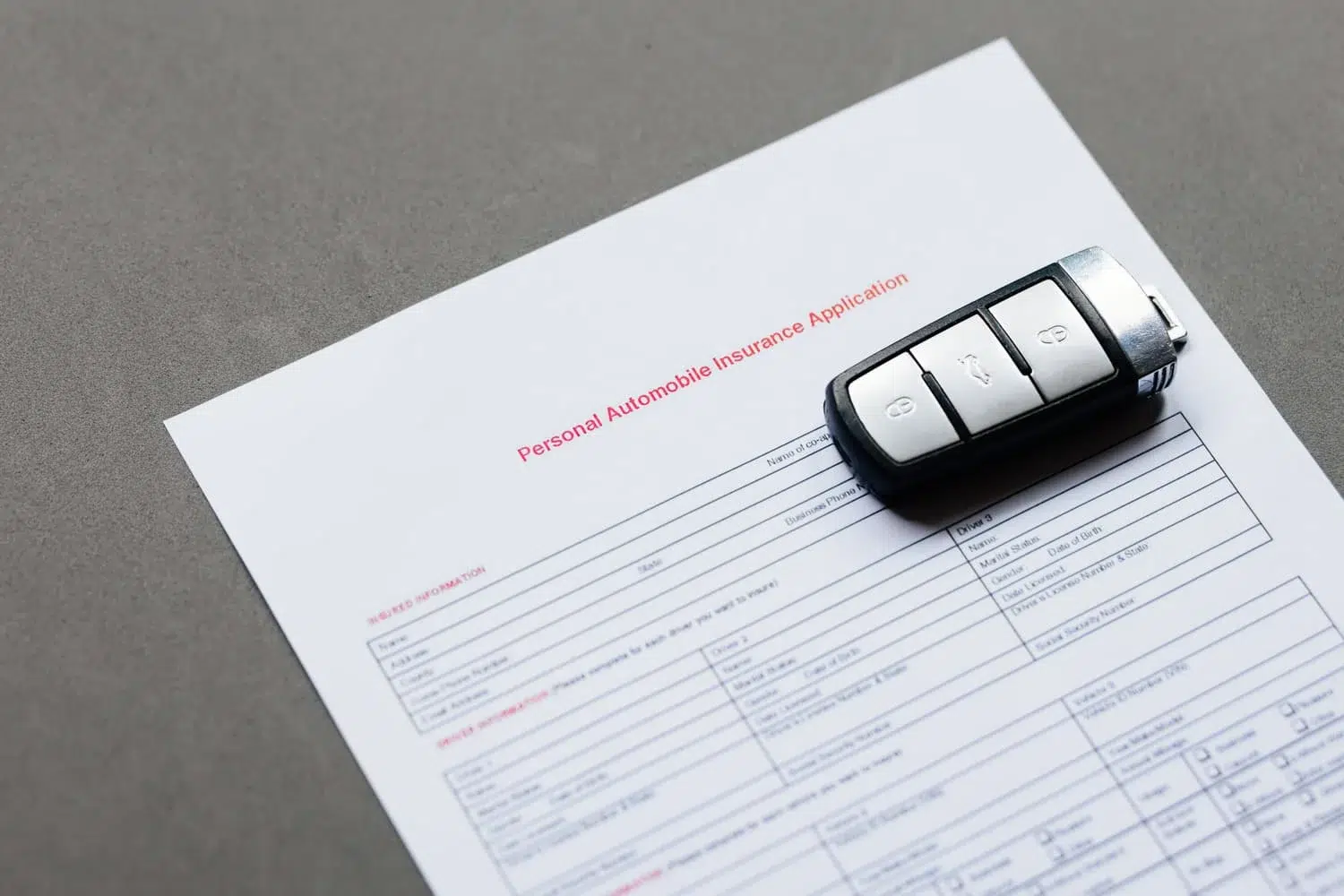 Texas state law says you have two years after a Lyft accident or other accident involving rideshare services to file a lawsuit for compensation related to personal injury.
Both Uber and Lyft have car accident insurance that covers their drivers, which can help protect you from financial losses in the event of an accident.
Additionally, if there are other parties to the accident, the other driver's policy may come into play. Depending on exactly what happened during the accident, you could be working with your attorney to request compensation from multiple sources.
What Should You Do If Hurt in an Uber or Lyft?
The medical bills after an Uber or Lyft accident can really add up, but seeking medical care is extremely important. If you've been hurt in a rideshare accident, focus on getting medical care.
Collecting evidence and information about your Lyft accident lawyer matters, but not as much as the care you may need to stay alive and protect yourself from further health issues as a result of the accident.
Then you can focus on getting your medical bills paid by working with a law firm that can take action against the rideshare service you were using at the time. That can help you recover compensation, so you can move on with your life.
How Do You Get Insurance Coverage If Injured in an Uber?
If you're injured in an Uber, the company has insurance coverage that can protect you. Both Uber and Lyft have third-party liability protection for their drivers.
After an Uber accident, you'll want to contact a Dallas Uber law firm to help you sort out your options after your car wreck. Uber drivers also carry insurance on their vehicles, but the company is usually the liable party in these kinds of accidents.
Uber claims require attorneys who are used to pursuing compensation for these kinds of injuries. When you use the Uber app, you assume you're getting an Uber driver you can trust to get you safely to your destination.
An experienced Dallas Uber attorney will work with the company's insurer to help you get the compensation you deserve, so you can move forward. Paying medical bills is only part of the equation, and you also need to make sure you're getting help for the work you've missed and the psychological damage the accident may have caused.
How Do You Get Insurance Coverage If Injured in a Lyft?
If you're injured in a Lyft accident, you can get coverage and compensation the same way you would if you were injured in an Uber collision.
Trusted Lyft accident lawyers are available to help you recover compensation after Lyft accidents, so you can get your medical bills and other expenses paid. That reduces your stress and helps you move forward more easily.
The company's liability insurance will generally protect anyone who's injured and pursuing compensation, but that doesn't mean you should try to negotiate on your own. Instead, it's betting to work with an attorney who can help build and strengthen your case.
The medical care required after your accident arguably wouldn't have been needed if you hadn't chosen to get a ride with someone from the rideshare app, so holding the company liable for your injuries is important.
Negligence in Uber and Lyft Accidents
An Uber or Lyft accident can be caused by a lot of things. In some cases, it's the fault of another driver. In other cases, your Lyft accident could come from negligence on the part of your driver.
The insurance coverage that both Uber and Lyft have for their drivers is designed to protect them and you in these kinds of instances. If you need medical treatment, for example, the negligent party should pay.
Lyft accidents can be very stressful, and the right law firm can help you after an Uber/Lyft accident. That way, you can get the compensation you deserve that's fair to you and your needs.
Both Uber and Lyft accidents can include property damage, but most of the time, the claims being made are specific to personal injury and medical care concerns. To get the proper compensation, though, proving negligence is very valuable. Your attorney will be there to help.
How a Dallas Uber and Lyft Accident Lawyer Can Help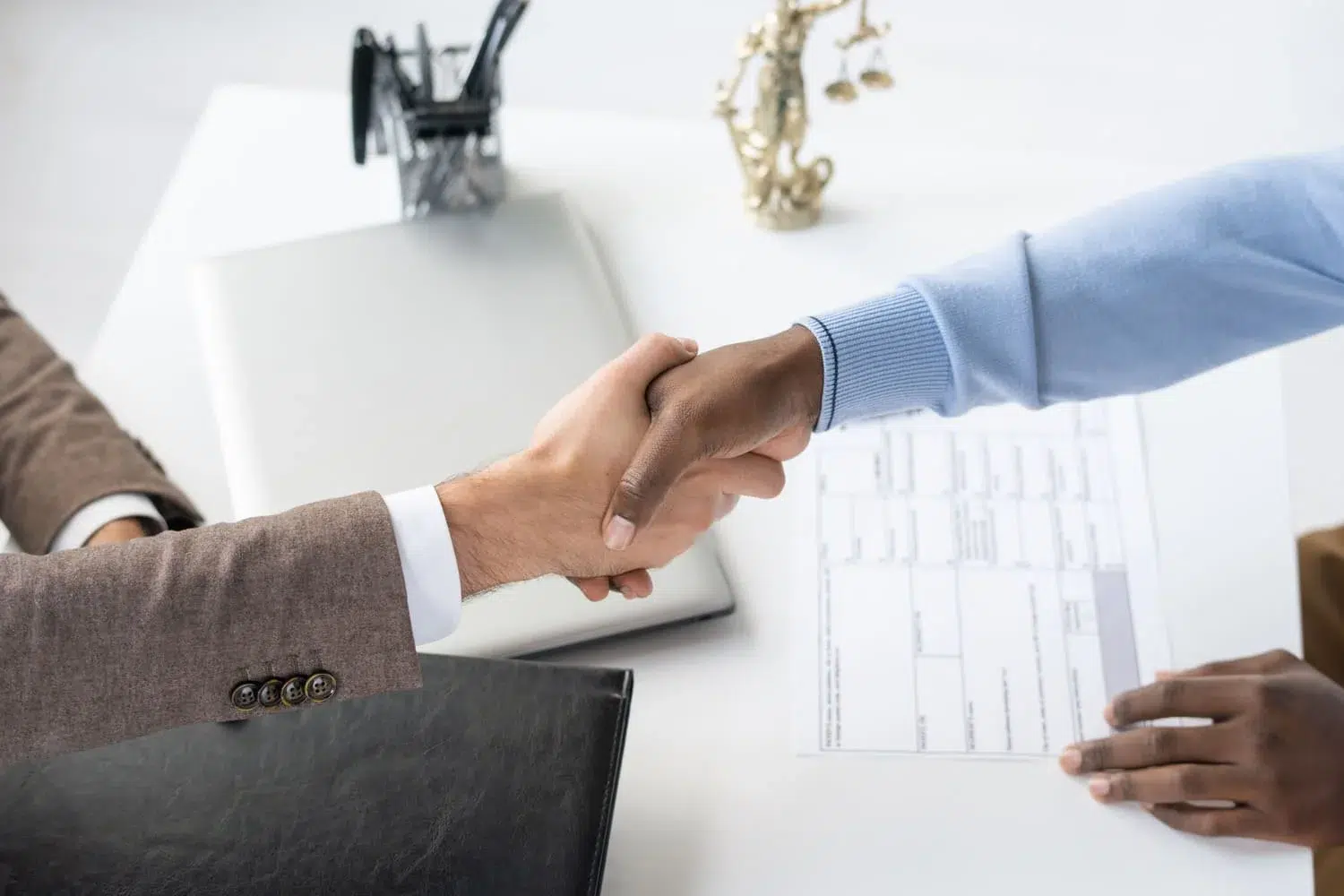 A Dallas Uber accident lawyer or Lyft accident attorney can help by providing you with a free consultation. That will give you important information about the strength of your rideshare accident case.
You want to work with Lyft accident lawyers who have plenty of experience and who can help you pursue compensation that's fair and just in your case.
By seeking out legal counsel in your car accident case, you have a higher chance of getting more financial compensation. That's because your Lyft accident lawyer knows the ins and outs of these kinds of claims.
Choosing AMS Law Firm can truly help you with your personal injury claim compensation concerns, not only to help you get your medical bills covered but also to increase your peace of mind.
While collecting compensation in this kind of case can take some time, it's generally well worth the effort to work with an attorney who's dedicated to helping you. Getting your medical bills and other expenses covered after an accident can give you important opportunities to move forward.
There's no reason to settle for less than you deserve. If you've been injured in a ridesharing accident, reaching out to AMS Law to talk to an attorney who specializes in these kinds of personal injury claims can help.